SchoolArts Room
Reordering the National Standards for the Visual Arts
Ever since I heard art educator Olivia Gude (UIC Spiral Education and much more) speak at the University of North Texas last week, I have been thinking about her suggestion for reordering the National Standards for the Visual Arts - to move "Understanding the Visual Arts in Relation to History and Cultures" to the number one spot. It's brilliant! And I agree with her.
---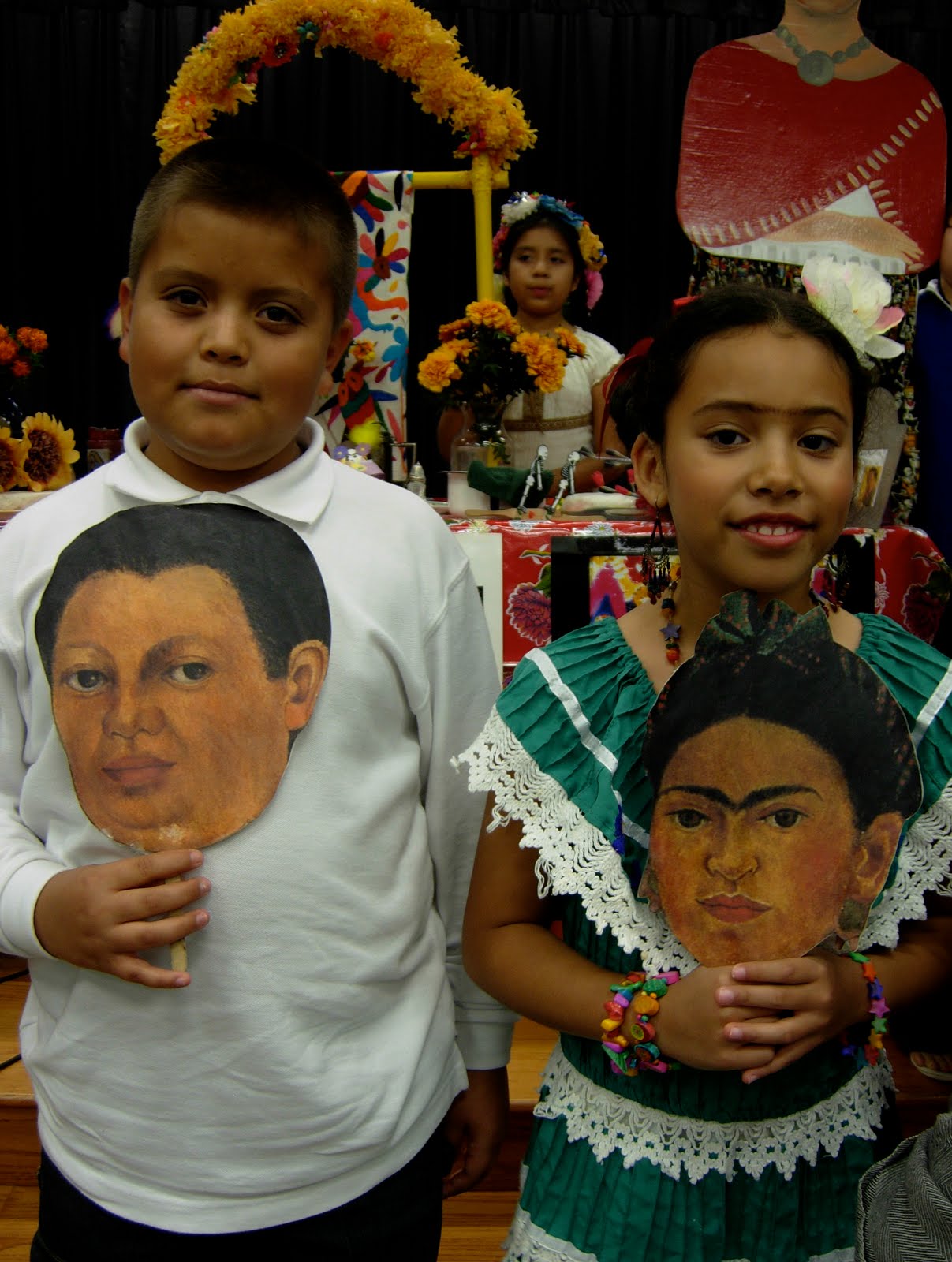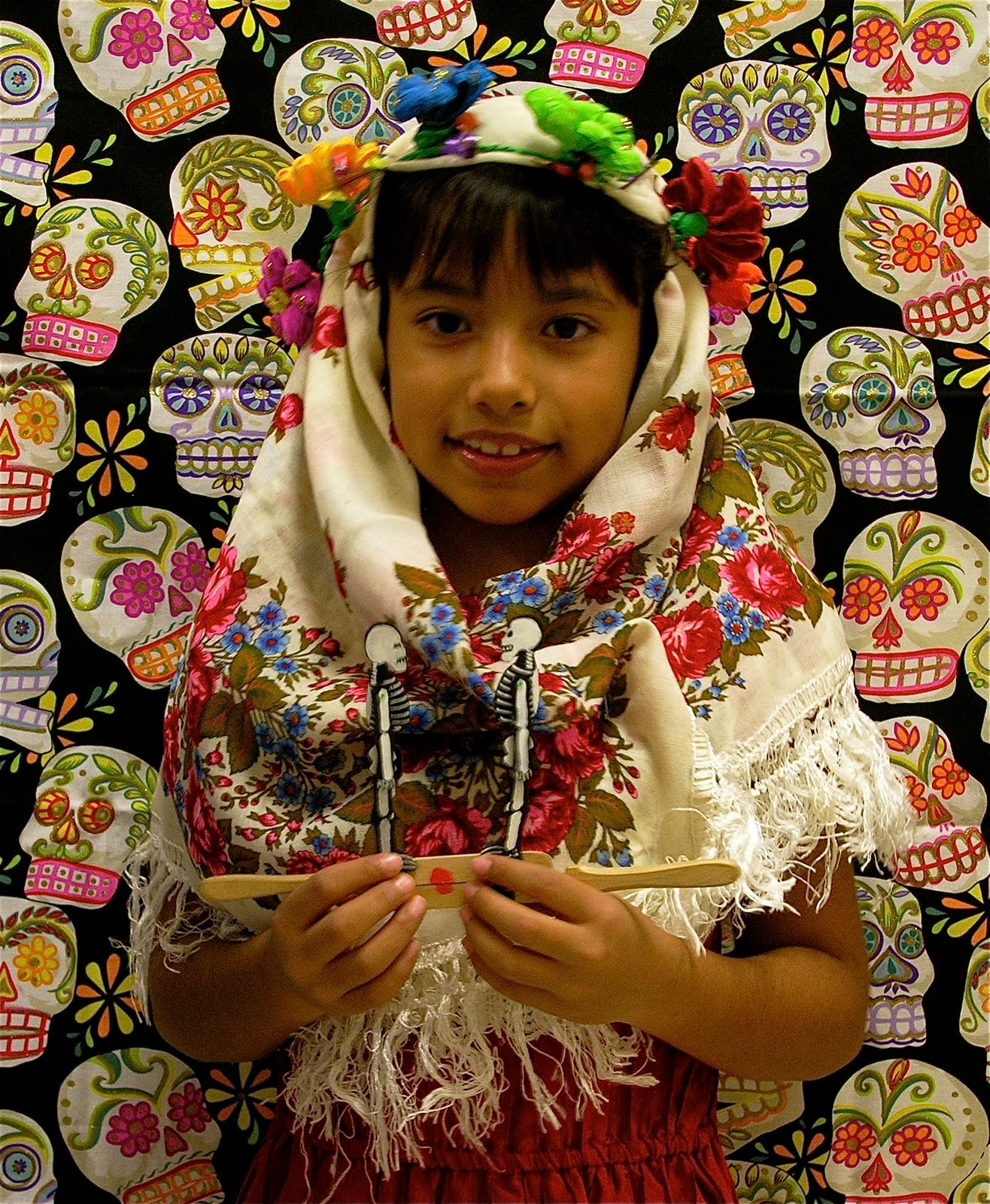 At my school, Tina Arenas, our music teacher, and I try to follow this standard through collaborations that focus on history and culture and result in personal and meaningful experiences for our students. One of my favorite is a celebration of the Mexican Days of the Dead. Every year we mark this holiday with a procession and presentation that honors Frida Kahlo and Diego Rivera. This year we were joined by a Mariachi band. To mark the occasion, I take a photo of every child in costume and give them a copy to keep. Here's one:

For more detailed information, lesson ideas, and English and Spanish scripts of our program, go to my school website, Honoring Frida Kahlo and Diego Rivera.