Davis Desk
Preservation
Davis Publications began with the idea of preservation—preserving the most progressive ideas about teaching art. We've made it our mission to promote and support sound art instruction with a constant focus on preservation—even more so these days (and not just because our building is undergoing extensive restoration efforts).
---
We believe wholeheartedly in our mission...to support you. Because you are the cornerstone of preserving art education, now and for future generations. With every self-portrait, clay pot, and weaving your students complete, you protect that creative spark they have and keep it safe from being snuffed out. With every Big Idea you teach, you ensure that creative thinking, problem solving, and awareness are infused into their thought process. With every collaboration, you inspire teamwork and add value to society. With every critique, you teach your students compassion. With every challenge to go further, you build their ability to KNOW—deeply. You preserve our future by teaching students to see with more than just their eyes. Now, speaking of seeing, we hope you'll take some to time to see what's new in our catalog. You'll find information on resource books coming soon, as well as our newest resource book, The Open Art Room. Look for the full overview of our brand new 2nd edition of Explorations in Art, as well as the newest editions in our studio series—Discovering Drawing and Focus on Photography. We hope to see your comments on our social media channels, and your classes' work in our monthly Art Acts creative prompts. We know we'll see progress this year because of the important work you do.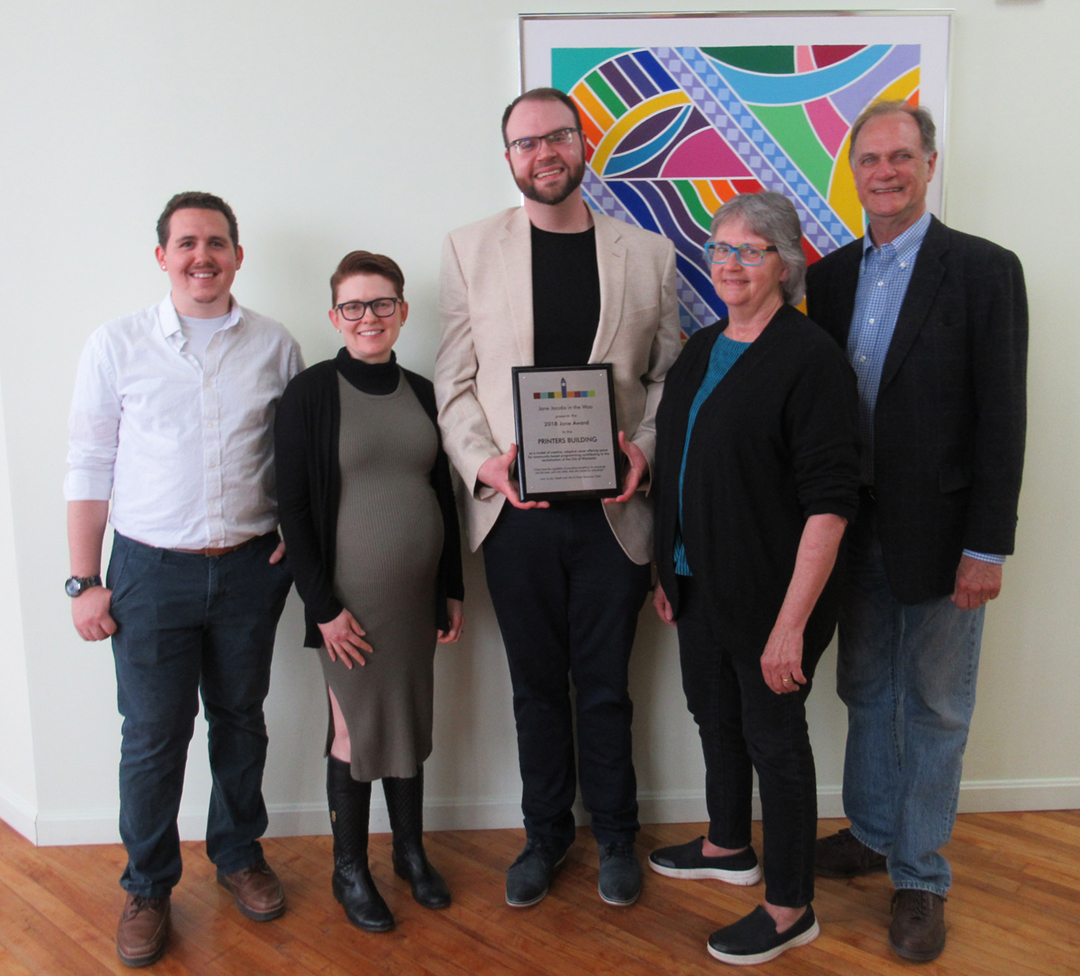 Julian Wade (President, center) and family accept the 2018 Jane Award for Davis' focus on improving Worcester's vibrancy by fostering dense urban life. Left to right: Curtis Reid (5th Generation Board Member), Julia Wade (Art Director and wife of Julian), Erika Davis Wade (4th Generation Board Member), and Wyatt Wade (former President and husband of Erika).