Davis Desk
Best Practices for Teaching Art Online
Teaching online is a challenge that educators across the country are learning to address. To support the unique needs of art educators, Davis has created a handout, "Best Practices for Teaching Art Online."
---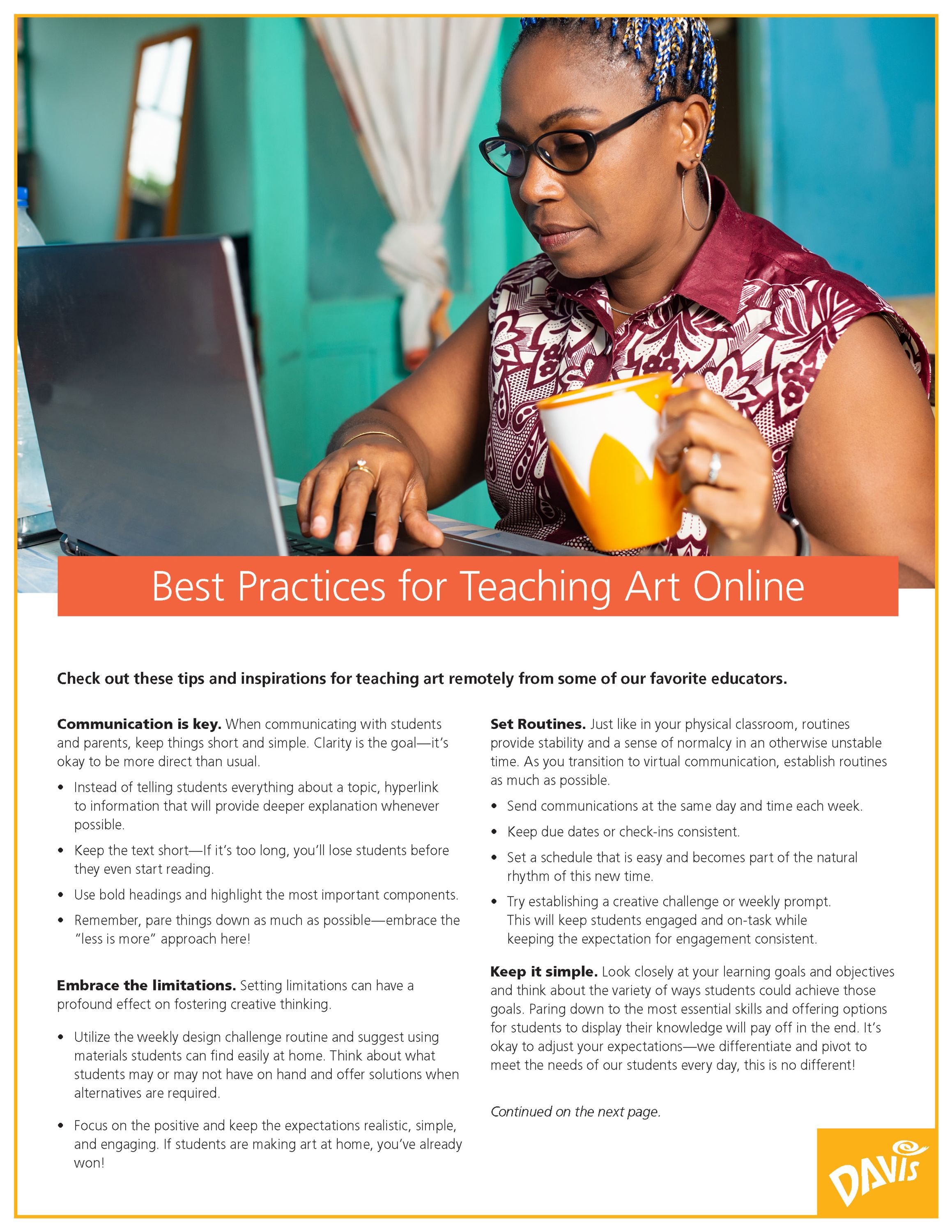 In the handout, we cover the four key categories listed below and provide tips and inspirations to support each one:
• Communication
• Limitations
• Routines
• Keep it simple
Get the Best Practices handout and much more at DavisArt.com/FreeResources.
And, we know there's no shortage of things you must do but when you have time, check out these other great ideas and videos we found. They might provide even more inspiration for teaching online.
From Edutopia.org
From the Association for Supervision and Curriculum Development
From The Collaborative for Social and Emotional Learning
From Colorín Colorado: A bilingual site for educators and families of English language learners
From Education Week
From Council for Exceptional Children
From WIDA: World-Class Instructional Design and Assessment (for grades K–12 students who are English Language Learners)
From Hyperallergic
Have you come across some great articles, videos, or tips for teaching art online? Please share your ideas here!
And don't forget to check out our article with tips, inspirations, and how your free access to Davis Digital during the COVID-19 closures can help you and your students during these challenging times.
Visit DavisArt.com/FreeResources.