Curator's Corner
A Unique Design
In the mid-1900s, Scandinavian artists emerged at the forefront of modernism in all facets of design: architecture, furniture, and the art of household objects. Among them were many women who came up with revolutionary ideas that challenged traditional ways of how the "decorative arts" were perceived. Indeed, the perception of "decorative arts" was challenged by the Arts and Crafts movement, and then the Bauhaus (1919–1933, Weimar, Germany). I've come to believe, in my old age, that the Scandinavian and Bauhaus artists were correct in their assertion that art and functionality can co-exist.
---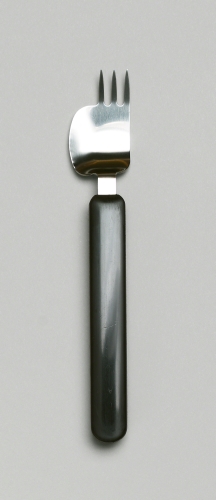 Maria Benktzon (born 1946, Sweden) and RFSU Rehab (founded 1972, Stockholm), Knife/Fork ("Knork"), 1978. Plastic and stainless steel, length 7 1/16" (18 cm). Museum of Modern Art, New York. © 2013 Maria Benktzon. (MOMA-D0096)
While many design artists imagine new forms for standard kitchen objects, Benktzon's work demonstrates the ability to design works that are ergonomic. She makes familiar objects more accessible. The Knork was designed for people who could not normally use two hands (knife and fork) to eat. It is an elegant and functional design that, at the time, was revolutionary. She also designed dishes that served two purposes.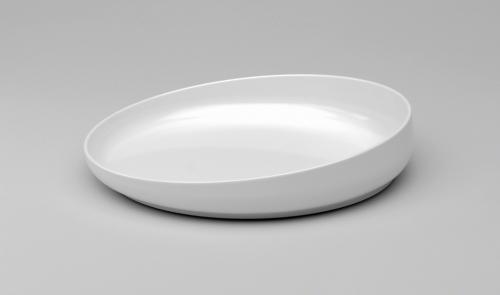 Maria Benktzon and RFSU Rehab, Eat and Drink Plate, 1978. Melamine polymer and rubber; height: 1 1/2" (3.8 cm), diameter: 7 1/2" (19 cm). Museum of Modern Art, New York. © 2013 Maria Benktzon. (MOMA-D0221)
Benktzon's work was featured in the 1988 Museum of Modern Art, New York exhibition "Designing for Independent Living." She is committed to innovations in everyday objects that enable people to be independent. Her work reflects the history of equality-driven, aesthetics integration with utility that has been a hallmark of Swedish and Scandinavian (Denmark, Finland, Norway, and Sweden) design since the mid-1900s.
Benktzon has been active with Ergonomidesign (now Veryday), which designs home products for utility and comfort. She received awards in 2000 and 2005 for her innovative, ergonomic, and consumer-friendly designs of household objects. In many ways, she epitomizes the creed of the Bauhaus, which was to combine fine art sensibility into everyday life.
Another innovative Swedish designer: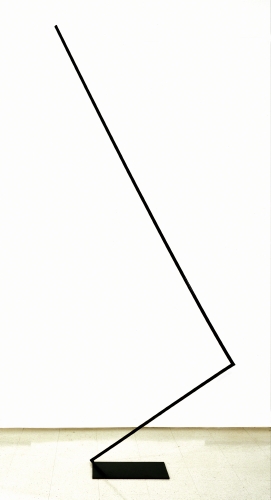 Olle Baertling (1911–1980, Sweden), XIH, 1966. Painted Steel, 9' 9" x 10 1/2" x 19 1/2" (279.4 x 26.67 x 49.53 cm). Albright-Knox Art Gallery, Buffalo, NY. © Estate of Olle Baertling. (AK-1838)
Danish modern design: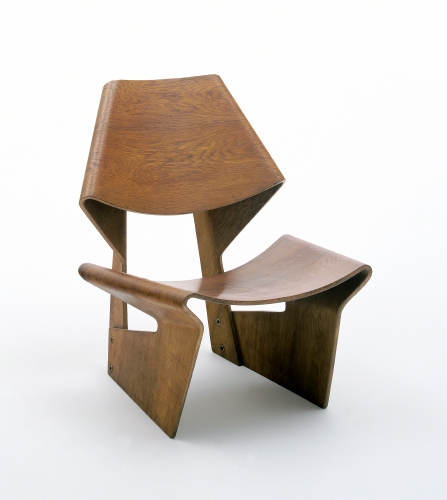 Grete Jalk (designer) (1920–2006, Denmark) and Poul Jeppesen (maker) (1909–1986, Denmark), Lounge Chair, 1963. Teak, 29 1/2" x 24 3/4" x 24 3/4" (74.9 x 62.9 x 69.2 cm). Museum of Modern Art, New York. © Estate of Grete Jalk. (MOMA-D0808)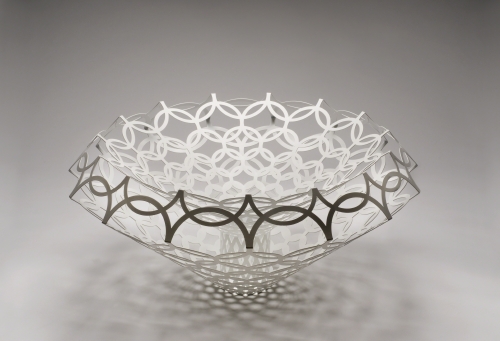 Louise Campbell (designer) (born 1970, Denmark), "Veryround" Chair, 2006. Steel, 27 1/8" x 41 1/2" x 32 5/8" (69 x 105.5 x 83 cm). Philadelphia Museum of Art. © Louise Campbell. (PMA-4158)
Finnish modernism: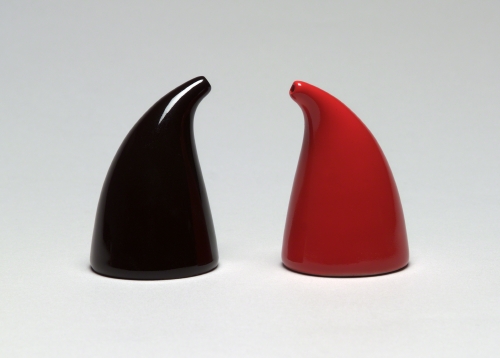 Kaj Franck (designer) (1911–1989, Finland) and Wärtsilä-Koncernen AB (maker) (firm Notsjö Glasbruk), Salt and Pepper Shakers, 1947. Glazed earthenware; each: height: 2 1/2" (6.4 cm), diameter: 1 5/8" (4.1 cm). Museum of Modern Art, New York. © Estate of Kaj Franck. (MOMA-D0413)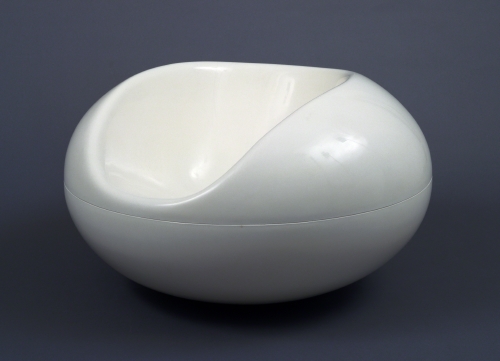 Eero Aaarnio (designer) (born 1932, Finland) and Asko (maker) (firm Lahti), Gyro Chair, 1968. Fiberglass, 21" x 36 3/4" x 36 3/4" (53.3 x 93.3 x 93.3 cm). Museum of Modern Art, New York. © Eero Aarnio. (MOMA-D0234)