Curator's Corner
Pride Month 2020, Part 3
My Pride Month series celebrating and recognizing LGBTQI+ artists continues, acknowledging their accomplishments and contributions to the art world. Today's post features the work of photographer Shen Wei.
---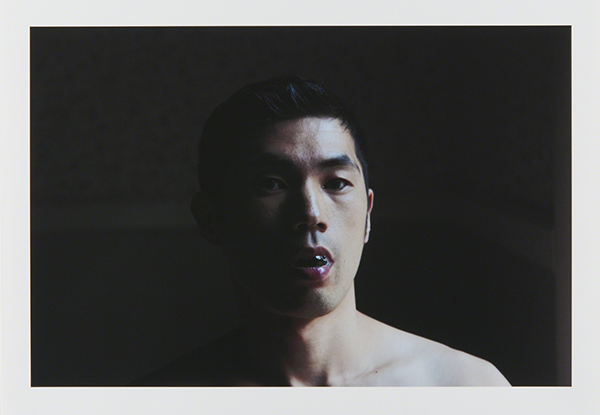 Shen Wei (born 1977, China), Self-Portrait (Bubble), from the series I Miss You Already, from the Photography Portfolio, 2011. Pigment print on paper, 12" x 18" (30.5 x 45.7 cm). Philadelphia Museum of Art. Art © Shen Wei. (PMA-8195)
I Miss You Already is a series of nude self-portraits in which Wei reflects on his sexuality, an experience of self-discovery shared with the viewer. Often depicting himself in a particular setting such as a room or outdoor space, the photographs are glimpses into specific, intimate moments and experiences. By casting himself as the subject of these photographs, Wei is both the object of the gaze and the one constructing how the viewer sees him, inviting desire and a deeper exploration of identity.
Like portraits by Diane Arbus (1923–1971), one of Wei's favorite photographers, his self-portraits are unabashedly open to the viewer with no barriers. Unlike Arbus, his work does not highlight other people as portraits of irony or ridicule. Instead, his photographs stretch the limitations of Chinese cultural norms, as well as his comfort level with his own identity. I Miss You Already shows this exploration of identity through the variety of locations, carefully constructed yet exposing authentic feelings and experiences. In the photographs Wei appears confident in himself and his identity.
When Deng Xiaoping (1904–1997) opened China to the West in 1978, Chinese artists eagerly experimented with Western modernism. Works of the 1970s and 80s cautiously questioned the values of the Communist Cultural Revolution. This political trend ended after the Tiananmen Square protests in 1989, although Chinese artists continued to find inspiration in Western trends.
With the rapid economic boom in China during the 1990s, artists turned away from political context and experimented with traditional subjects and forms, often in a realist mode. Radical modernist experiment by contemporary Chinese artists is still easier to view in the West because few galleries in China are willing to mount edgy exhibitions. Sadly, most contemporary Chinese artists who depart from the orthodoxy of communist dogma find it easier to freely express their personal aesthetic by relocating to Western countries.
Wei was raised in Yangpu District of Shanghai. He began his art training at an early age at a local Children's Palace. He holds a BA from Shanghai Light Industry College, a BFA from Minneapolis College of Art and Design (where he discovered photography through a course about Diane Arbus), and an MFA from the School of Visual Arts in New York City.
Due to his strict, conservatively upbringing, Wei found revelatory self-expression difficult, if not impossible, in his home country. Wei pushes against these restrictions in his photography, focusing his lens on the freedom with which people express their emotions and bodies in other cultures. He now lives and works in New York.