Curator's Corner
New Year New Art
---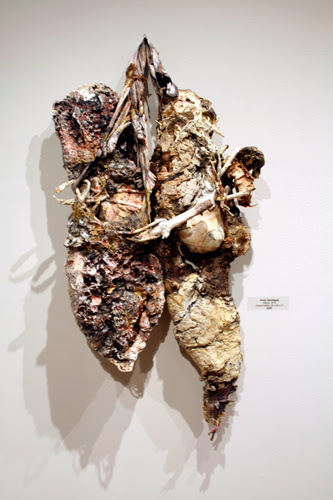 Emily Sandagata, Raven, 2013. © Emily Sandagata.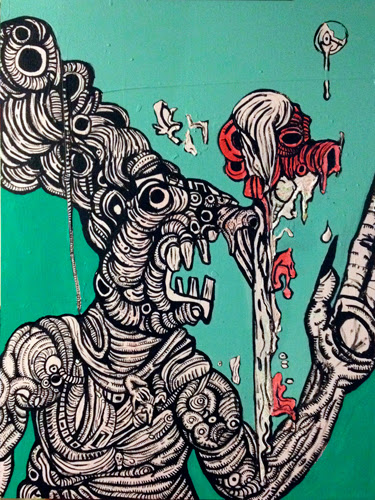 Robb Sandagata, Anders Contemplates the Void, 2013. © Robb Sandagata.
I really like both artists' work, not only because is it narrative, but—as an art historian—it is so evocative of interesting aspects of art movements from the past, while also being amazingly complex, thought-provoking, and novel. Emily's work puts me in mind of works by such artists as Robert Rauschenberg in his "combine paintings" that transcended both sculpture and painting in the use of found objects. Robb's work makes me think back to the Hairy Hoo, the Chicago Imagists who pioneered a completely original form of Pop art in the 1970s, in the works of such artists as Ray Yoshida and Karl Wirsum.
Both artists examine materials and images that question what is beautiful. And yet, the complexity of their works is truly beautiful, and fascinating! I find myself getting lost within their works every time I examine them.
Robb and Emily are both artists and art educators. Robb is now the Digital Production Manager for Davis Publications. Emily teaches middle school and elementary school art at The Pike School in Andover, Mass.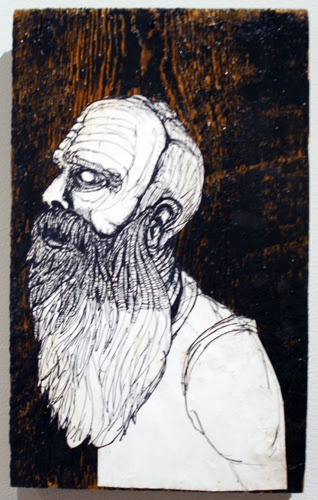 Robb Sandagata, Growing it Out, 2013. © Robb Sandagata.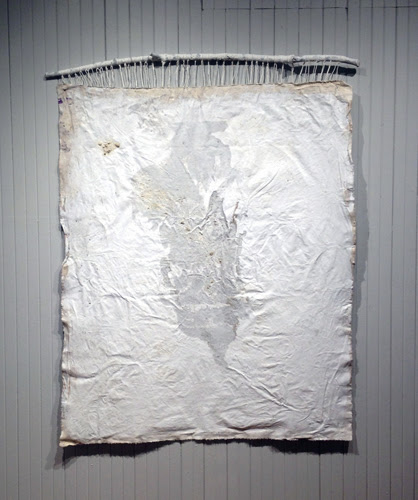 Emily Sandagata, Refusal, 2012. © Emily Sandagata.
Unearthed runs through 7 February, 2014. The Davis Art Gallery is located in the Printers Building in downtown Worcester, Mass., at 44 Portland Street.
Correlations to Davis programs: Explorations in Art Grade 4: 6.31-32, Explorations in Art Grade 6: 1.4, Exploring Visual Design: 1, 6, A Personal Journey: 9.6; A Global Pursuit: 8.3, The Visual Experience: 16.8, Discovering Art History: 17.6