SchoolArts Room
Welcome to Stacy's World
SchoolArts Magazine is published in Worcester, Massachusetts, though I live in Denton, Texas. Most of our work is conveyed over the Internet or by mail, but I visit the office several times a year to meet with the staff. In fact, I am on my way back home to Texas as I write this.
---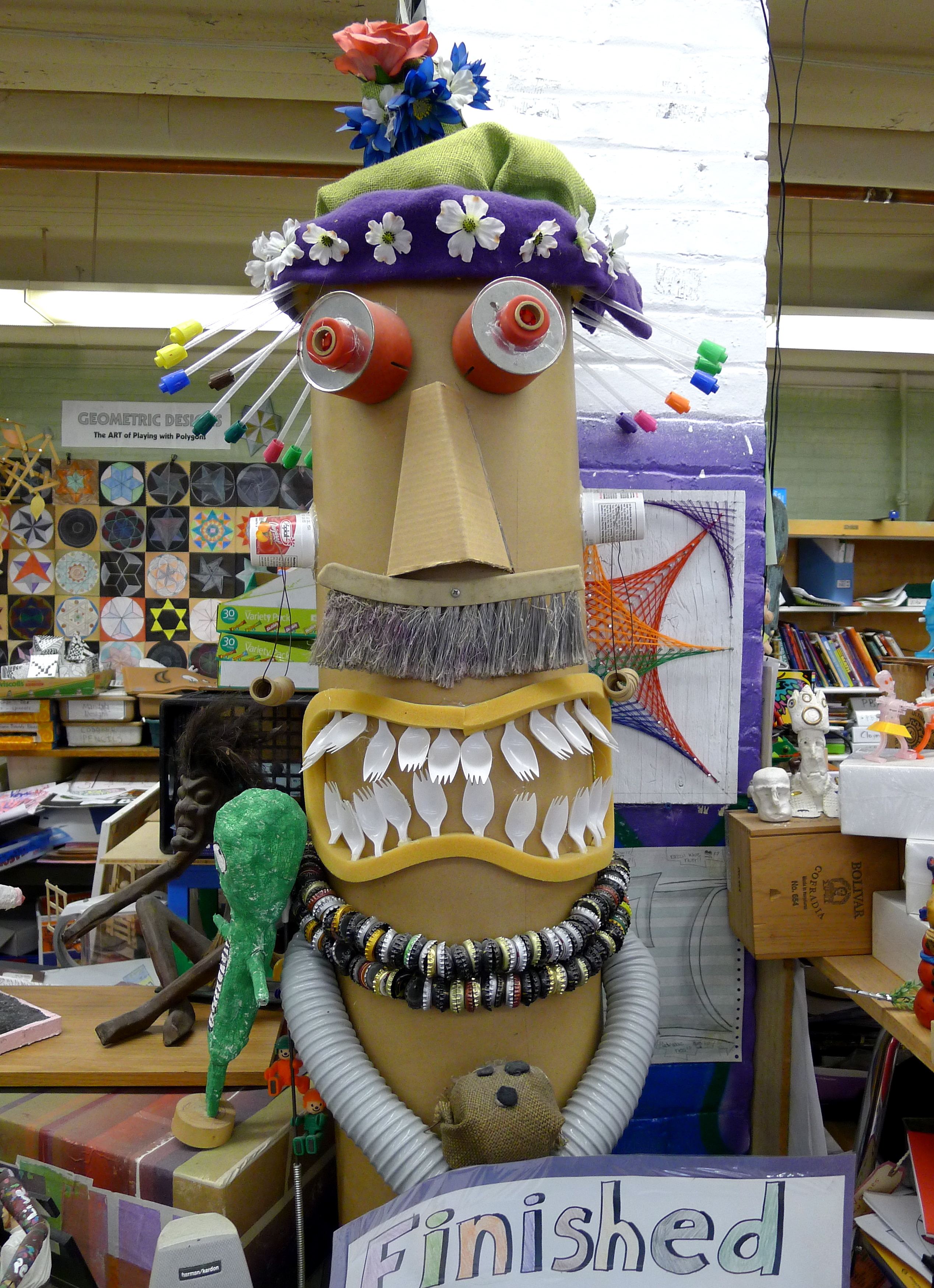 While I was in Worcester, I had a wonderful opportunity to visit the classroom of an art teacher I met at the recent NAEA convention in Seattle. Her name is Stacy Lord and she teaches art at Worcester East Middle School. She graciously invited a group of us from Davis Publications (the publisher of SchoolArts) to see her room, despite the fact that she was out on Spring break.
Her room was in the basement of an old school building (I think Stacy said it was built around 1920) and I was enchanted as soon as we stepped inside. The floor was wonderfully spattered with years of paint and there were all kinds of art centers, art materials, and works in progress in every spare corner or space. Signs of her effective classroom management system (both visually and literally) were everywhere, addressed through humor in many cases. I especially liked her yellow line on the floor that delineated her personal space where students were not to cross!
It was easy to see that her room was clearly inviting and non-intimidating to her middle school students. You'll be seeing some articles from Stacy, for sure, in the coming year in SchoolArts.
Visiting Stacy's room has also prompted me to begin a new feature for the coming year, spotlighting art teachers' classrooms. If you think you have an interested or unusual art room, send me some images of it (but don't clean it up first!), and your room may be featured in SchoolArts!