SchoolArts Room
We Are of This Place: The Pueblo Cultural Center
Another new addition to our SchoolArts/CRIZMAC Tres Culturas experience next summer will be a visit to the Pueblo Cultural Center in Albuquerque. This center represents the Eight Northern Pueblos in Northern New Mexico.
---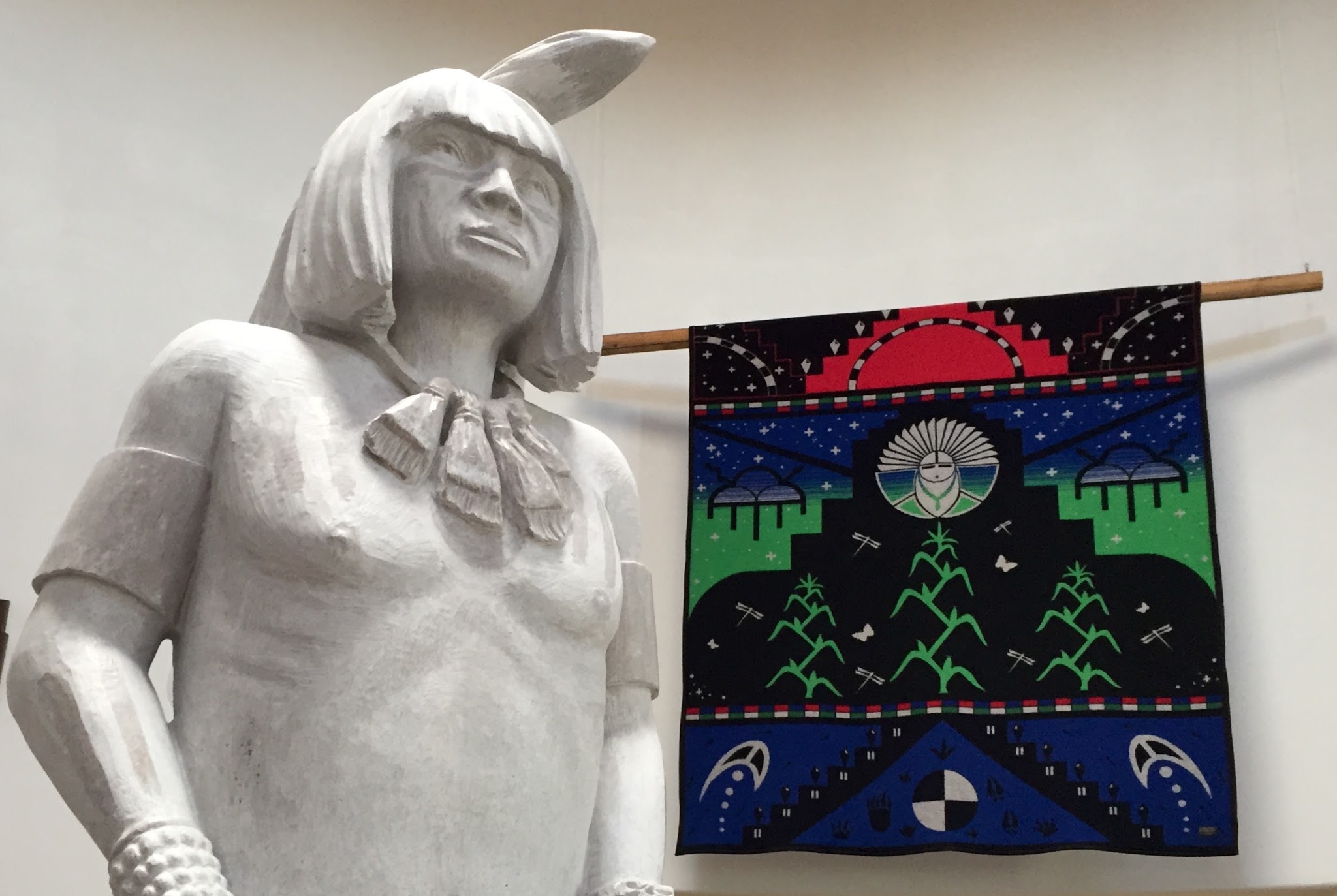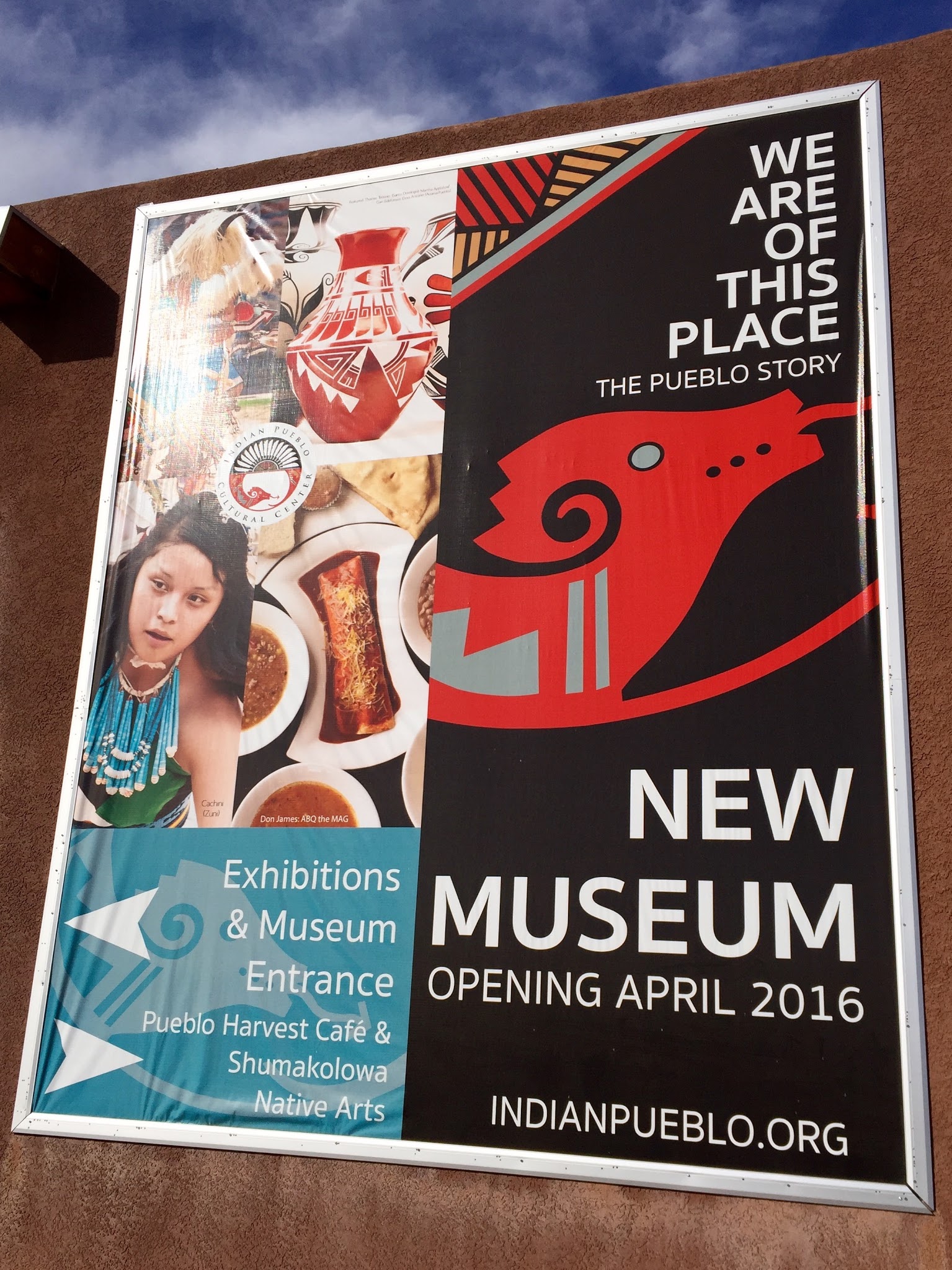 The main exhibit is called "We Are of This Place,"and beautifully represents the culture, traditions, and beliefs of the Pueblo Indian.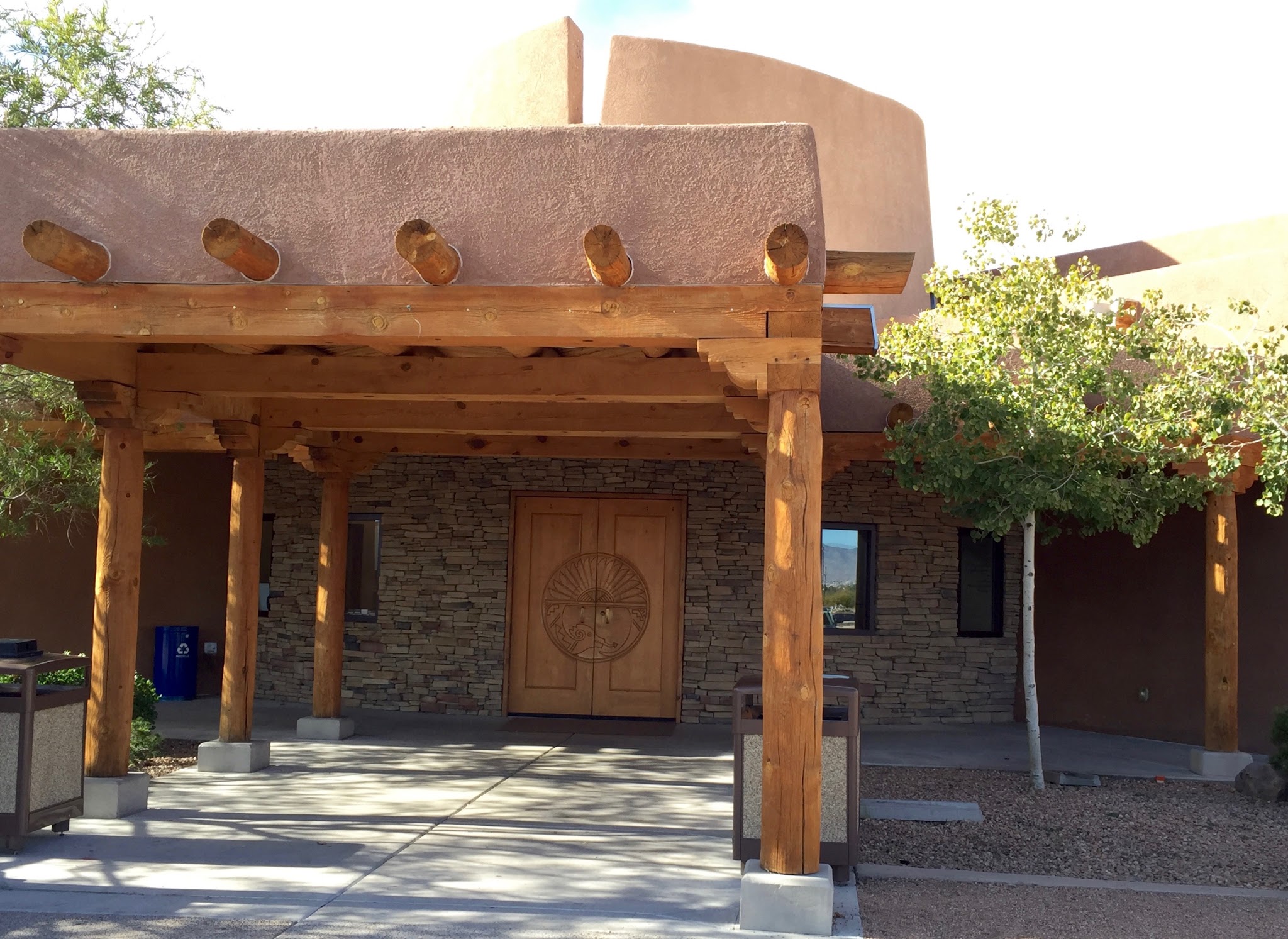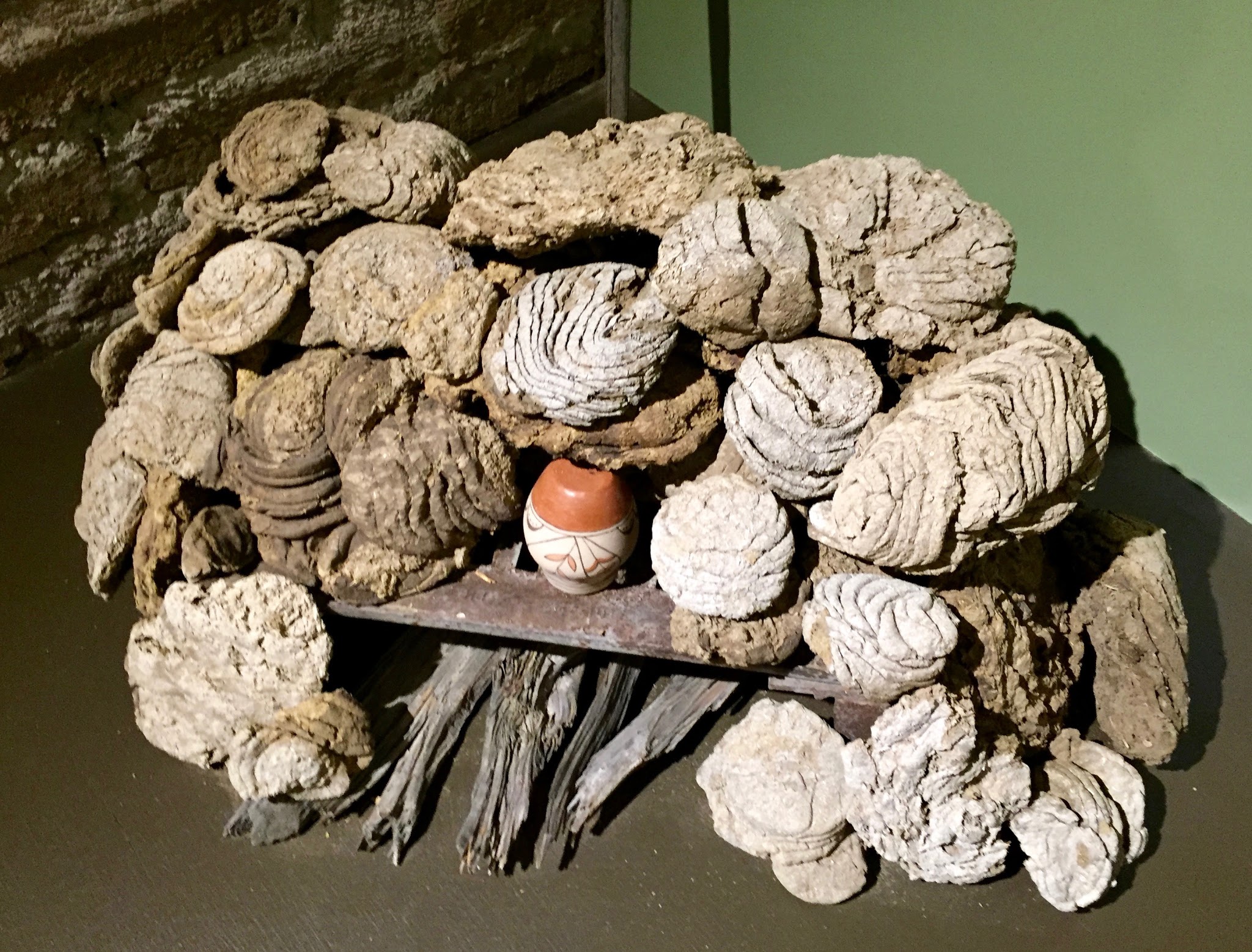 A model of a Pueblo firing.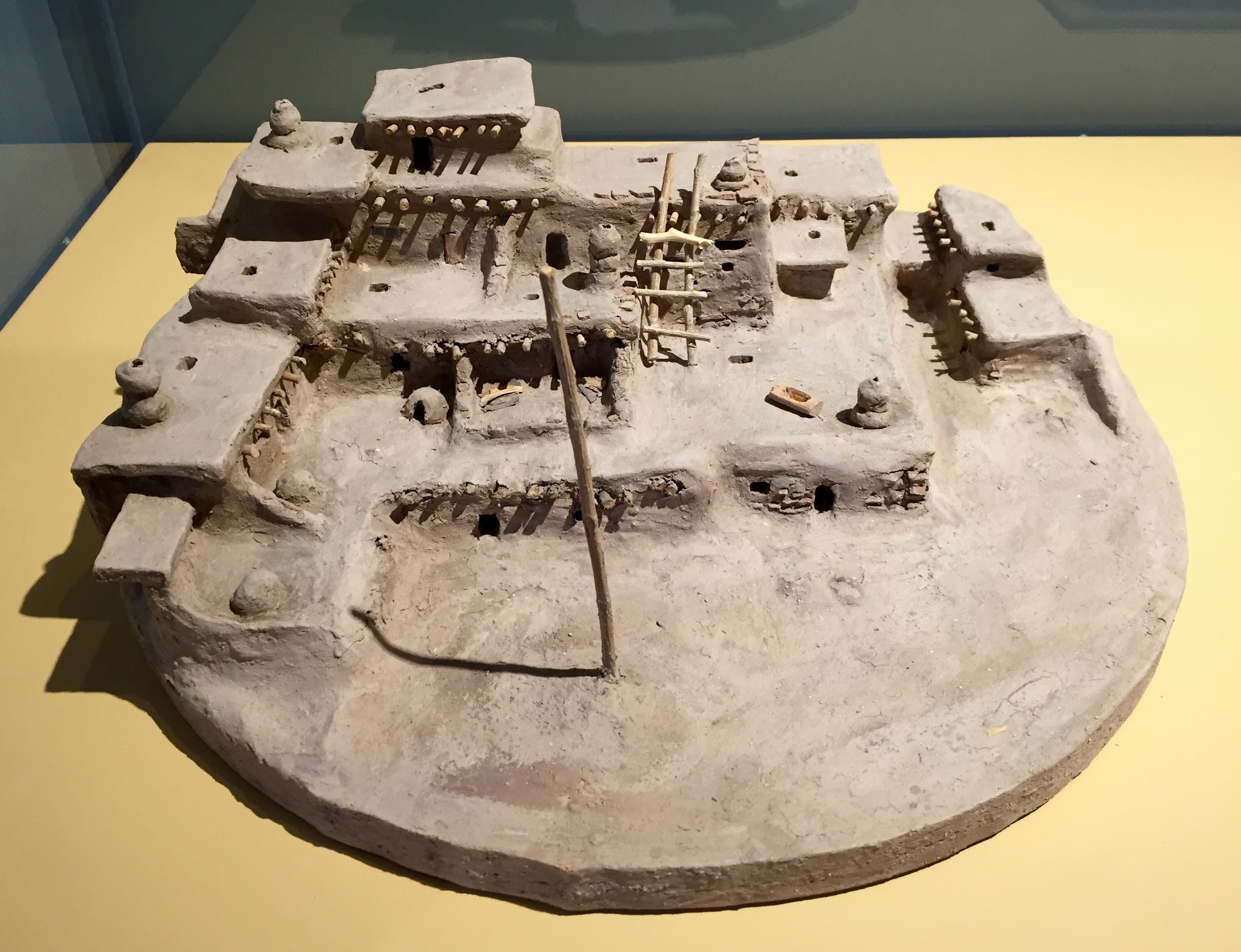 A model of a pueblo.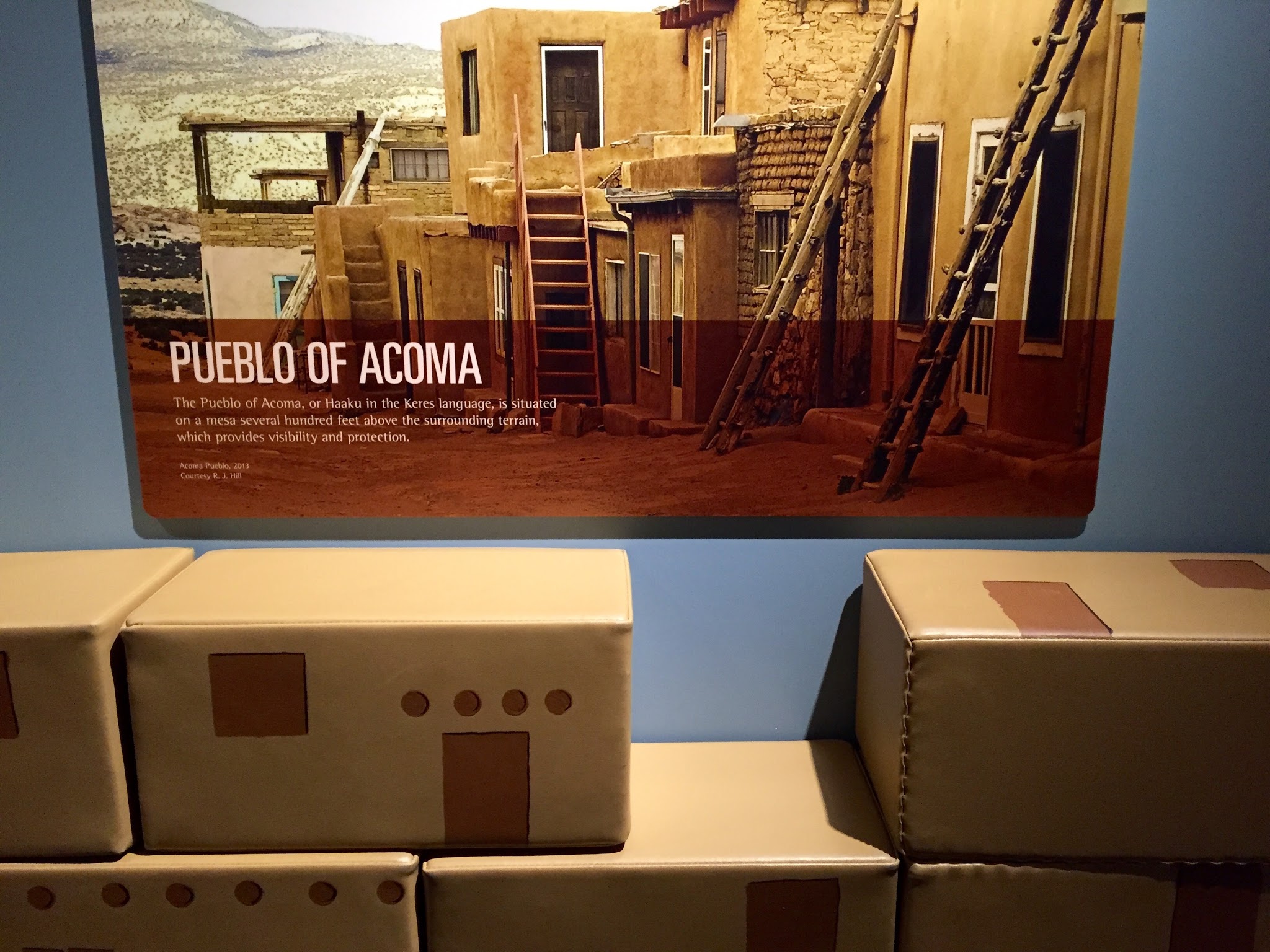 The educational component is quite extensive. These cushions look like adobe houses.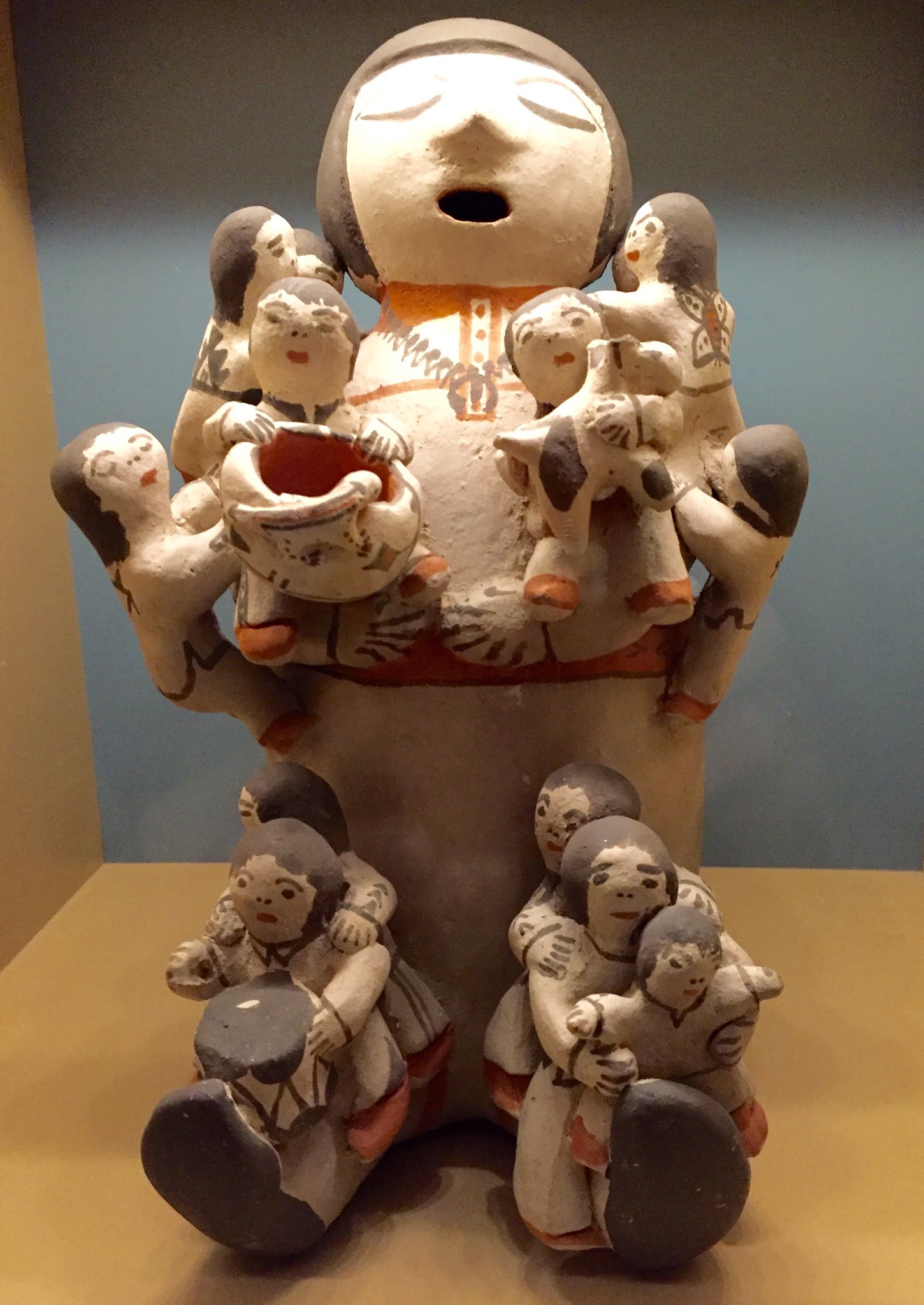 A storyteller.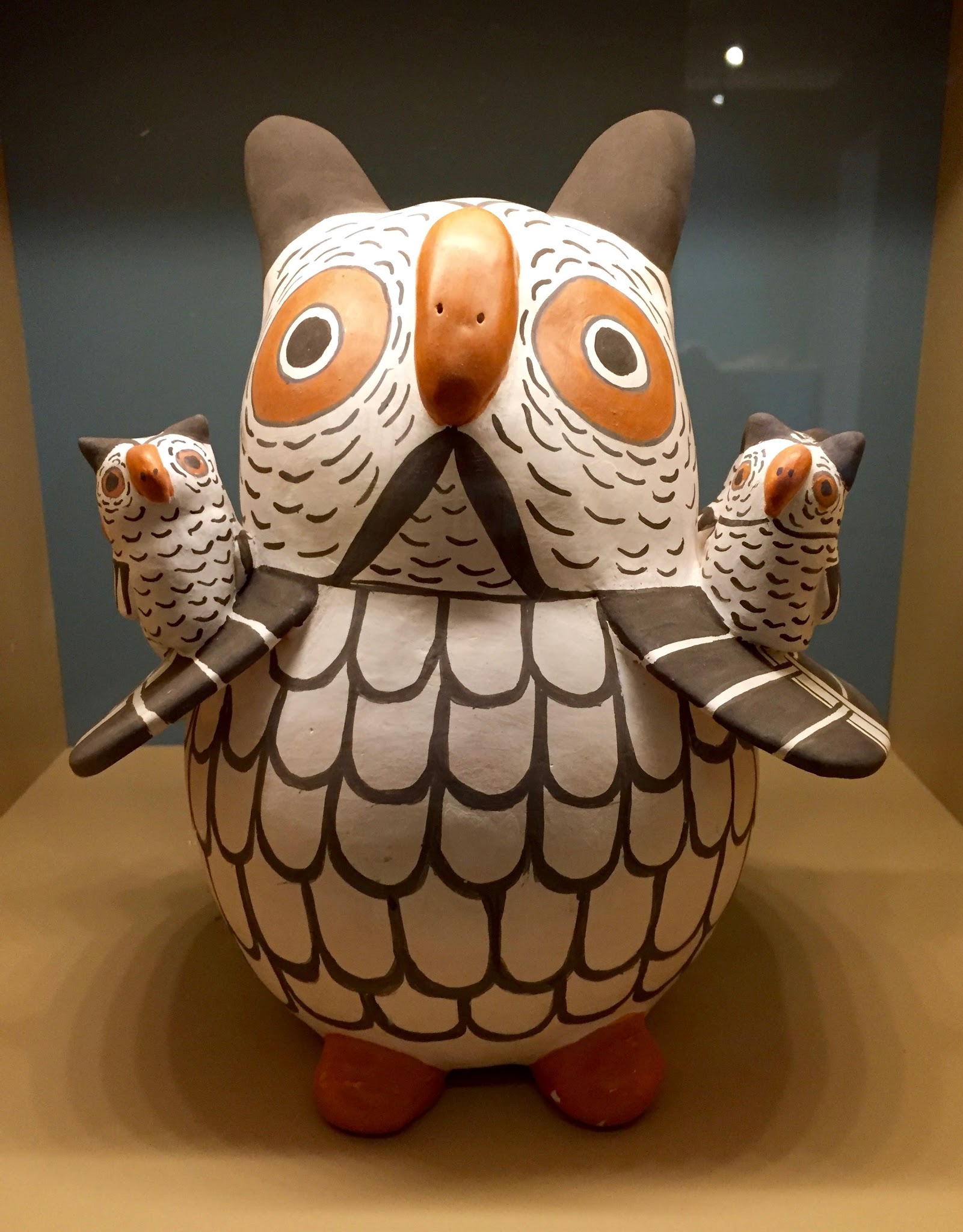 An owl storyteller.
A bear storyteller.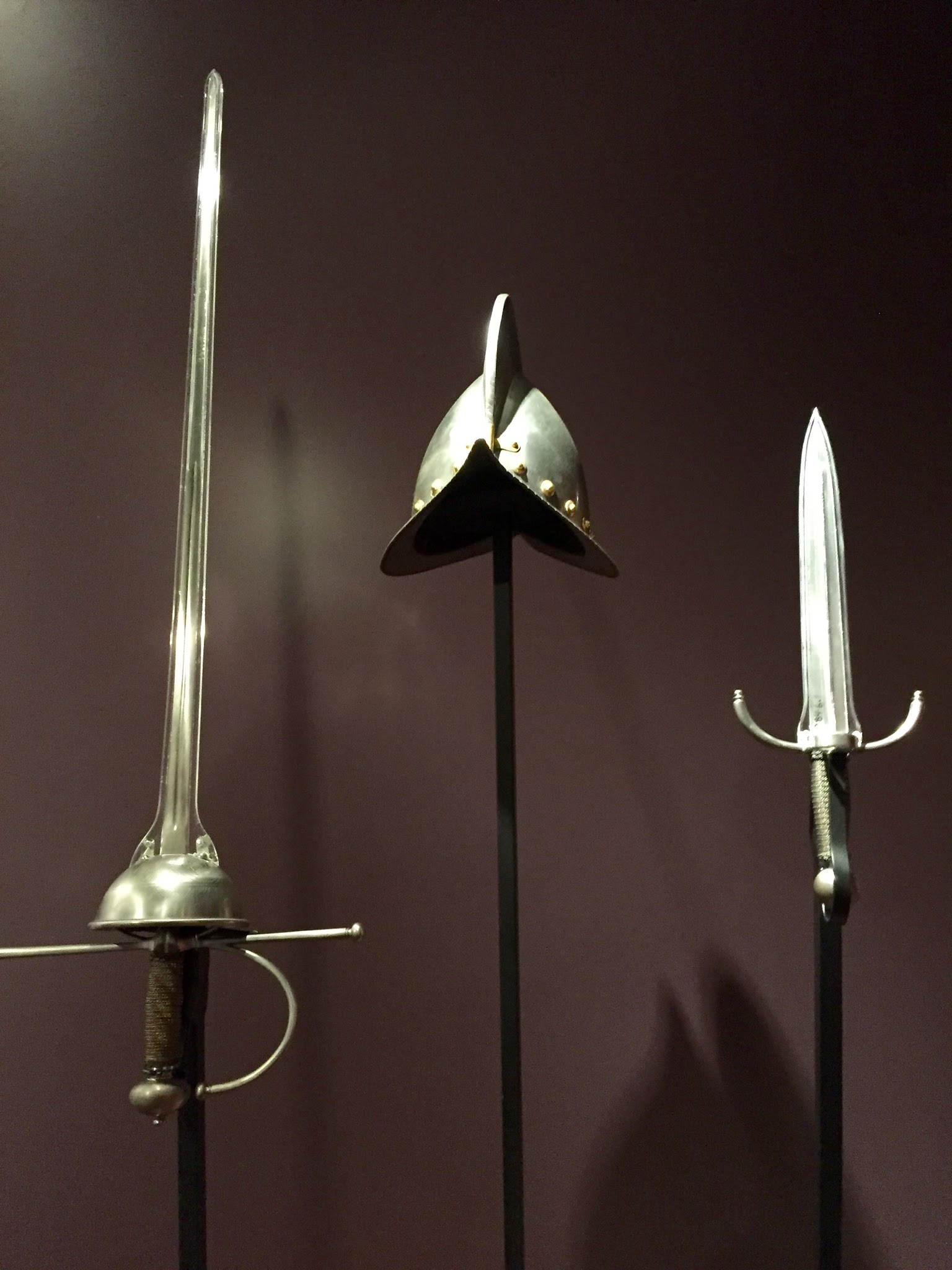 One of the exhibits telling the history of the interaction of the Pueblo people and the Spanish.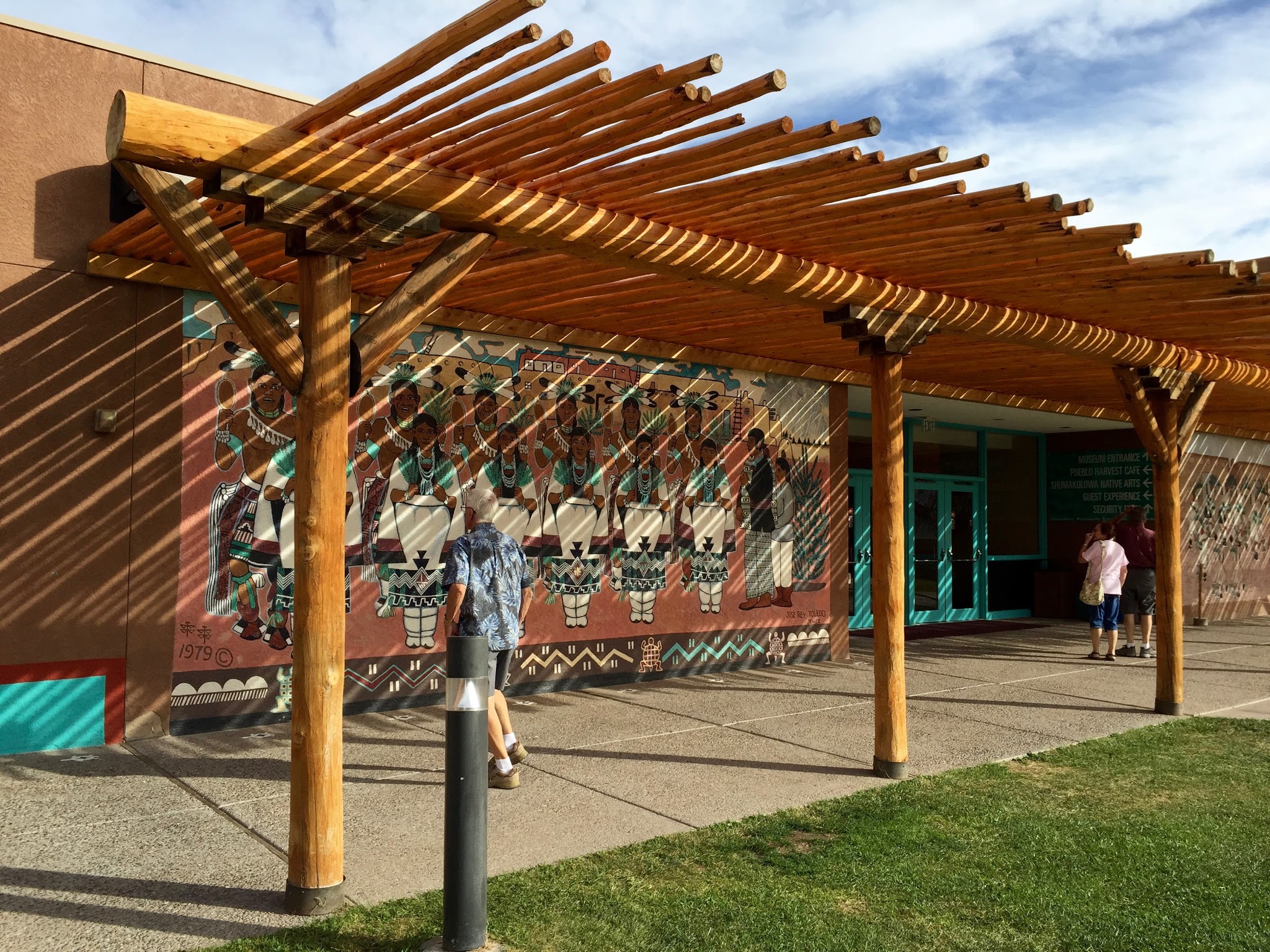 Under the portal.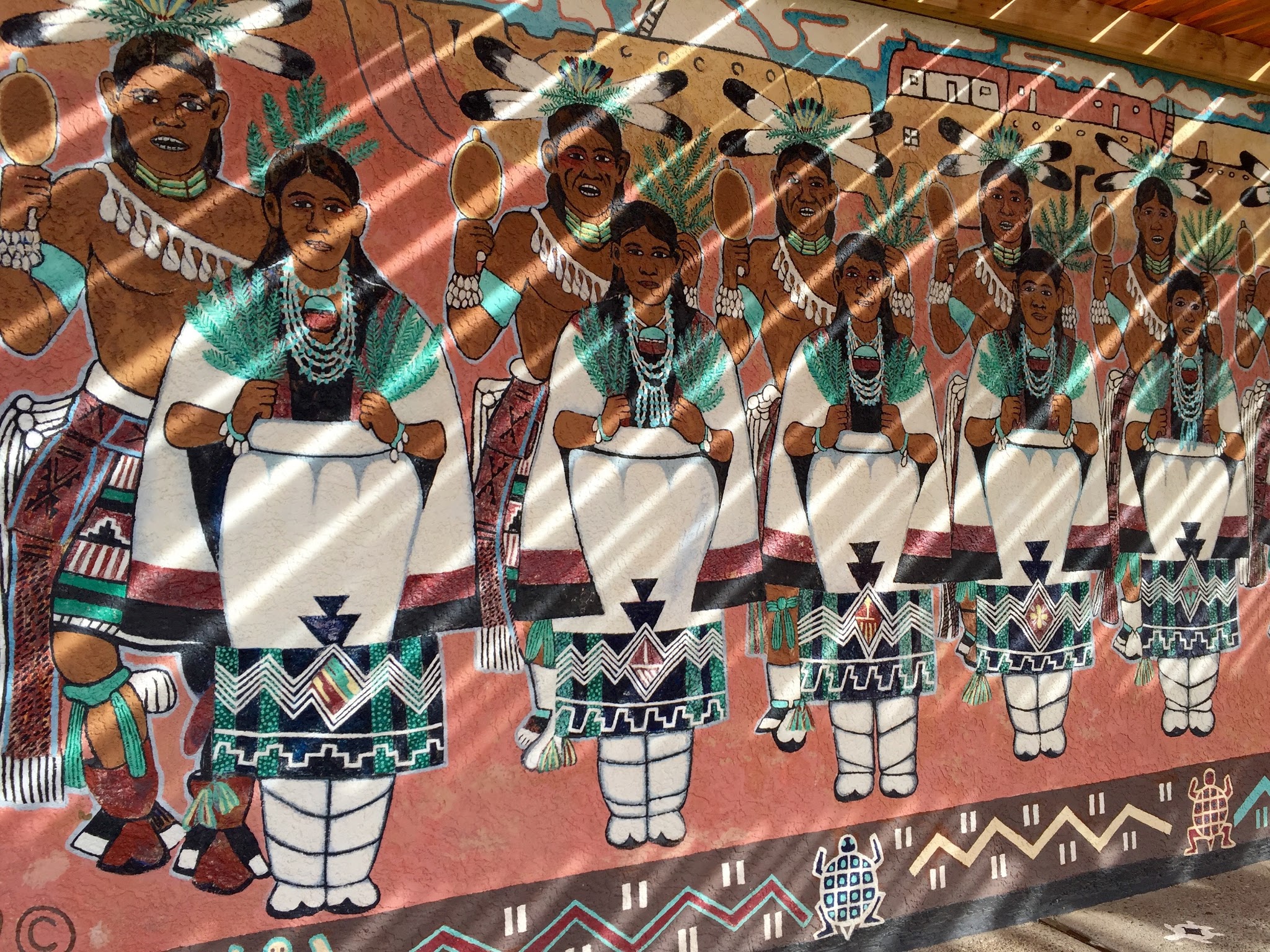 Sun-streaked mural.
Detail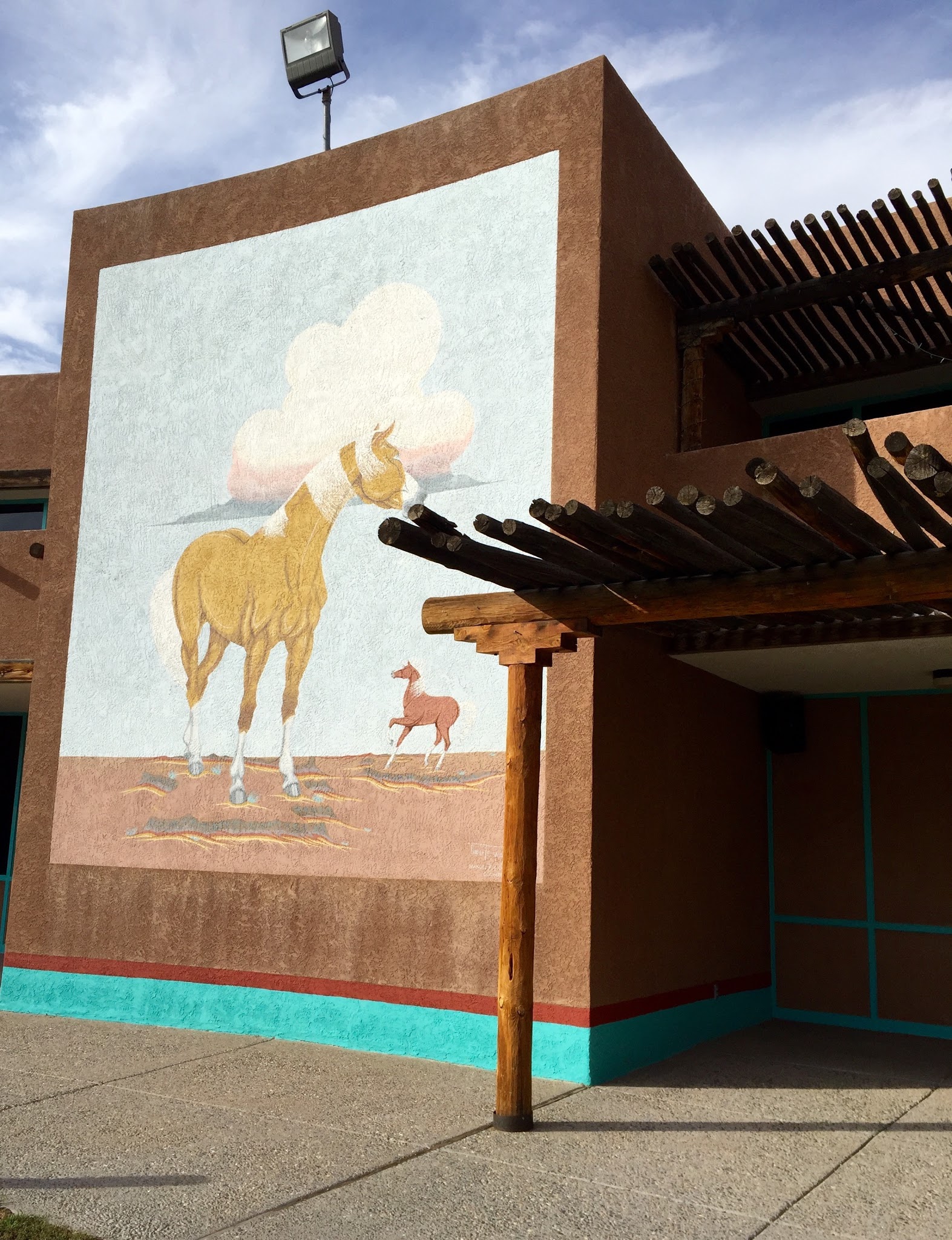 In the courtyard.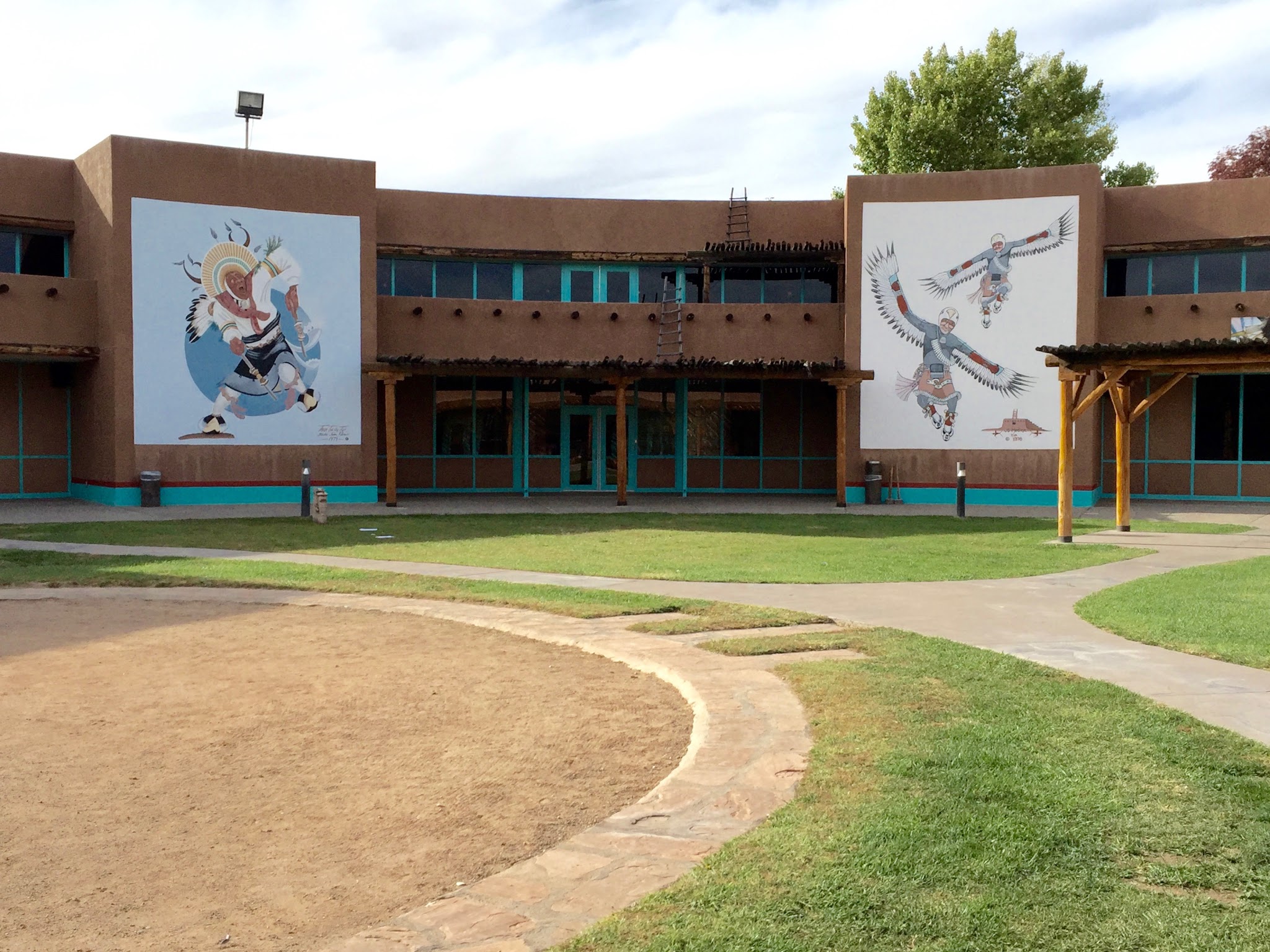 Pueblo dances are held on a regular basis in the center of the courtyard, which is lined with murals.