SchoolArts Room
Visiting Pueblo Artist Roxanne Swentzell
One of the places we'll visit this summer with our SchoolArts/CRIZMAC seminar, A Celebration of Pueblo Indian Art and Culture, is artist Roxanne Swentzell's Tower Gallery, just north of Santa Fe, New Mexico. Swentzell is a Native American sculptor and contemporary pueblo artist with a gallery located near Santa Fe. Her figures represent a full range of emotions and irrepressible moods.
---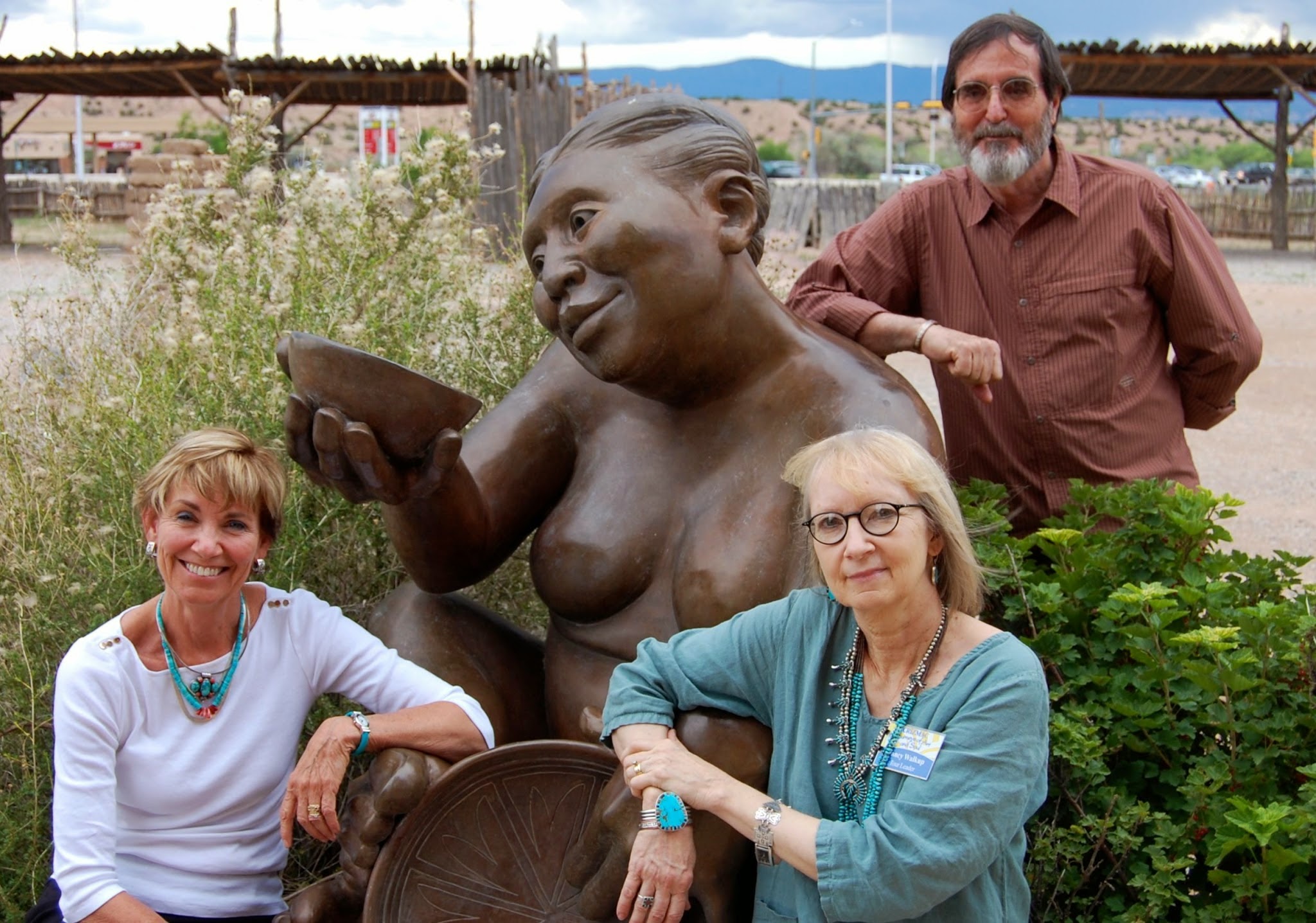 Stevie, Nancy, and Bill in front of Roxanne Swentzell's Tower Gallery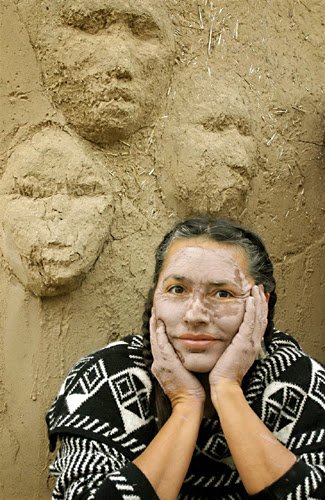 Roxanne Swentzell
Roxanne focuses on interpretative female portraits attempting to bring back the balance of power between the male and female, inherently recognized in her own culture. Additionally, she increasingly uses a powerful sense of humor to communicate. Though steeped in her own culture, Roxanne's work demonstrates an astounding universality, speaking to people of all cultures. You can learn more about Swentzell at her website here.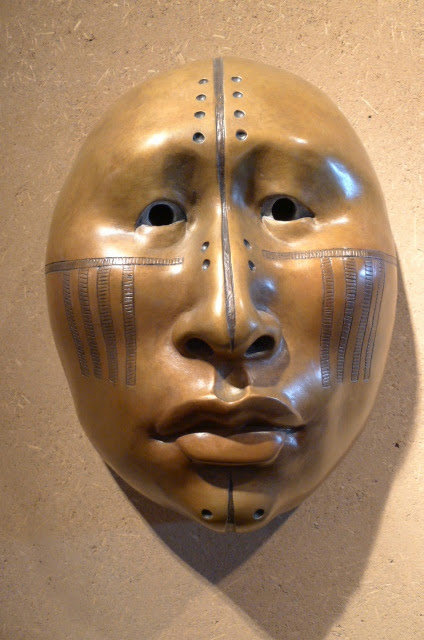 Bronze face
Swentzell is definitely down to earth. When she talked to our group last year, she showed up in shorts and t-shirt and told us she had been digging foxholes. She is heavily involved in a movement to save heirloom seeds, especially for those plants that have been used historically by the Pueblo Indian.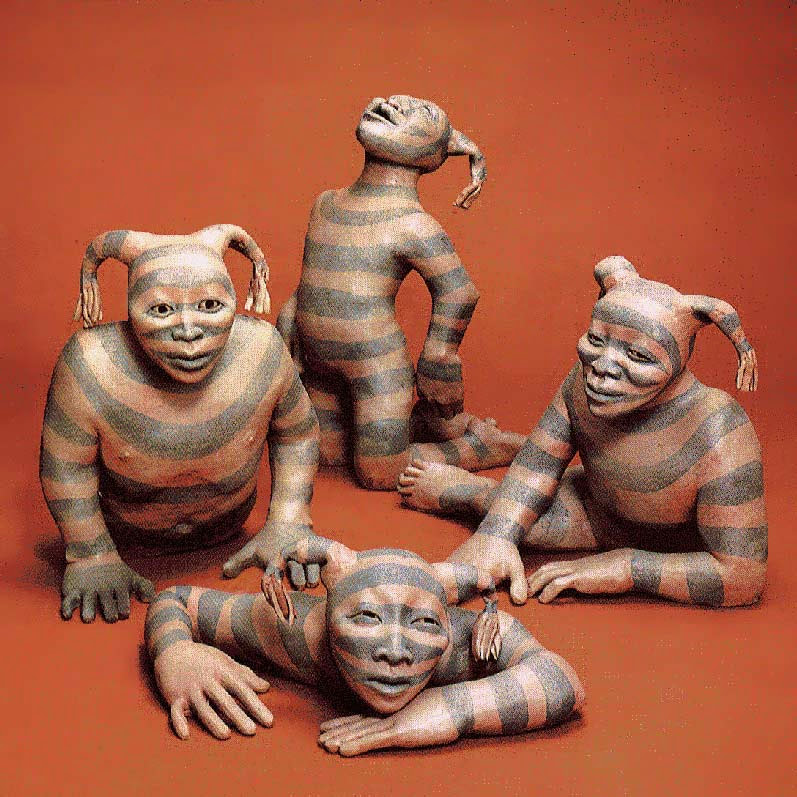 Swentzell was first known for her emerging Pueblo clowns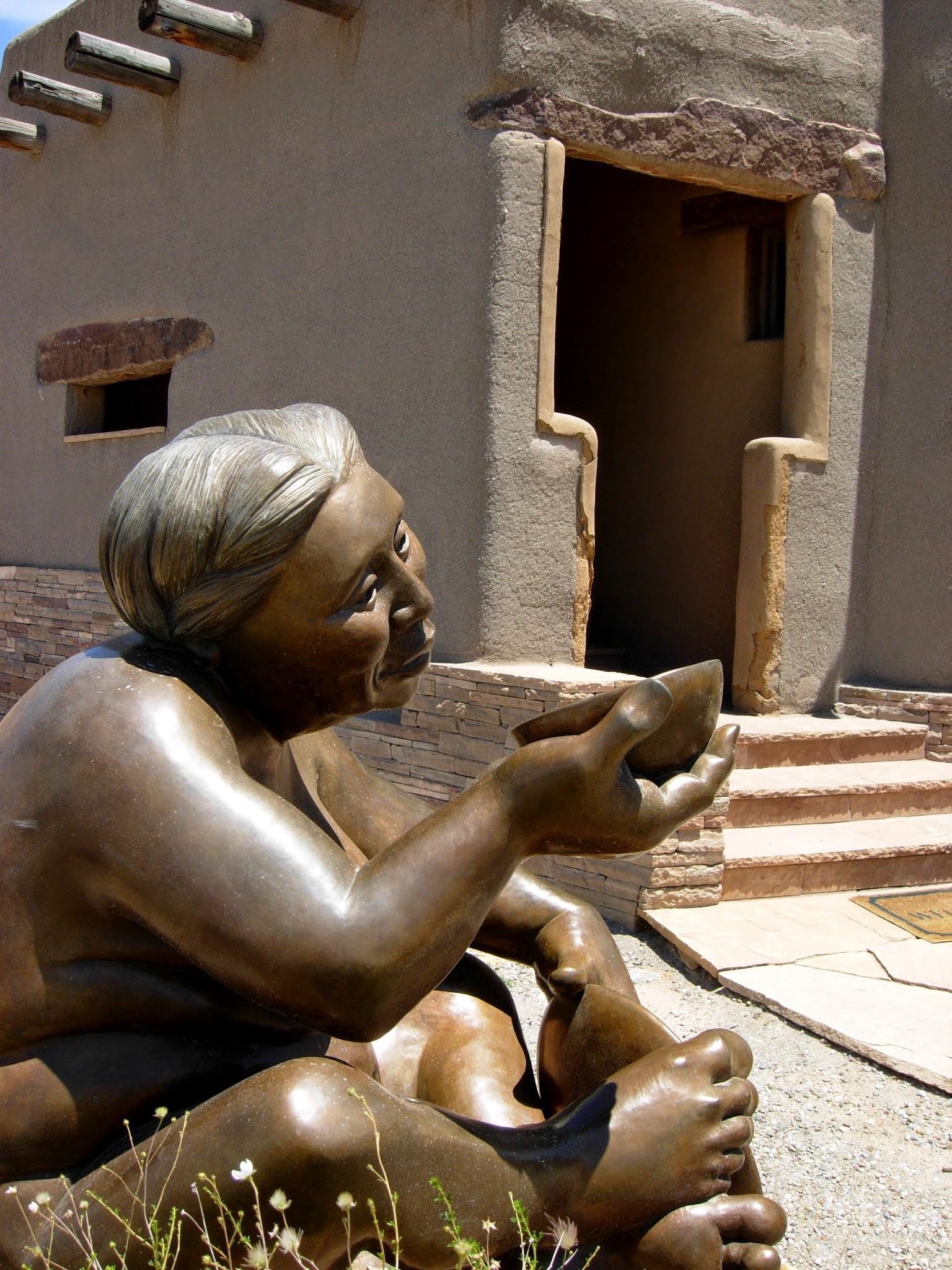 In front of the Tower Gallery
Swentzell's Tower Gallery was created using traditional Pueblo Indian adobe techniques. It houses her studio and gallery, a museum (for which she made all the dioramas), and a school for traditional Pueblo arts.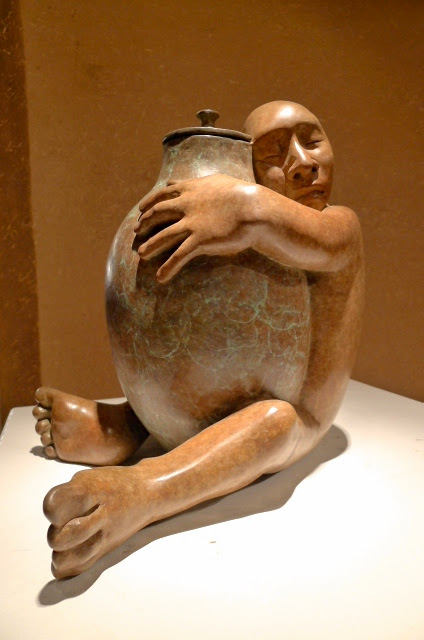 An urn Swentzell made to hold the ashes of her father-in-law
To learn more about our trip or to register, click here.