SchoolArts Room
Visiting Master Potters in Oaxaca
During our Days of the Dead Oaxaca trip with CRIZMAC, we visited the home of José García Antonio and his family. José uses clay from the soil of his village to create life-sized sculptures of Zapotec women, as well as smaller figurines.
---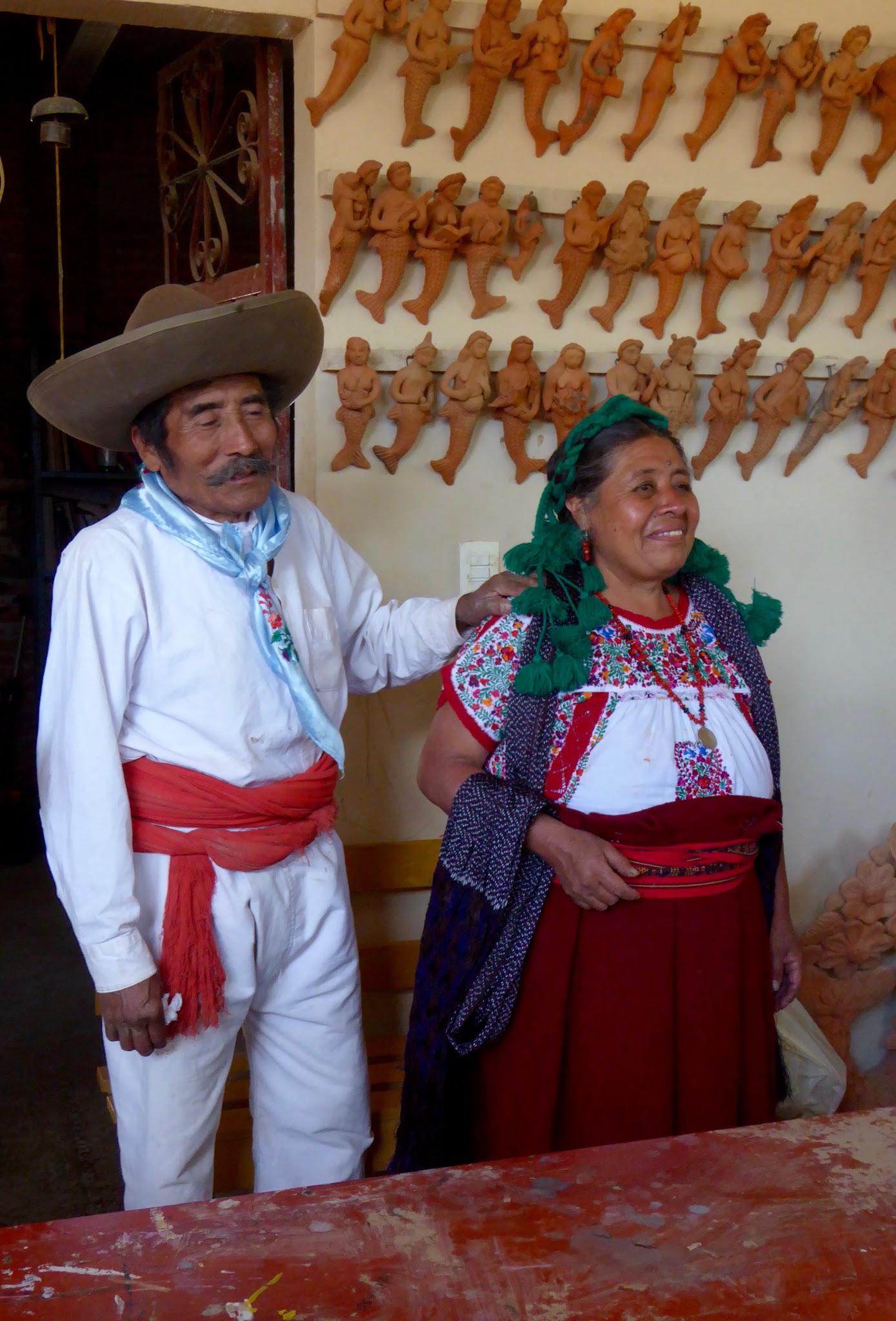 After problems with his sight for 50 years, José is now nearly blind but continues to work daily. His wife and family assist in the finishing details of the sculptures.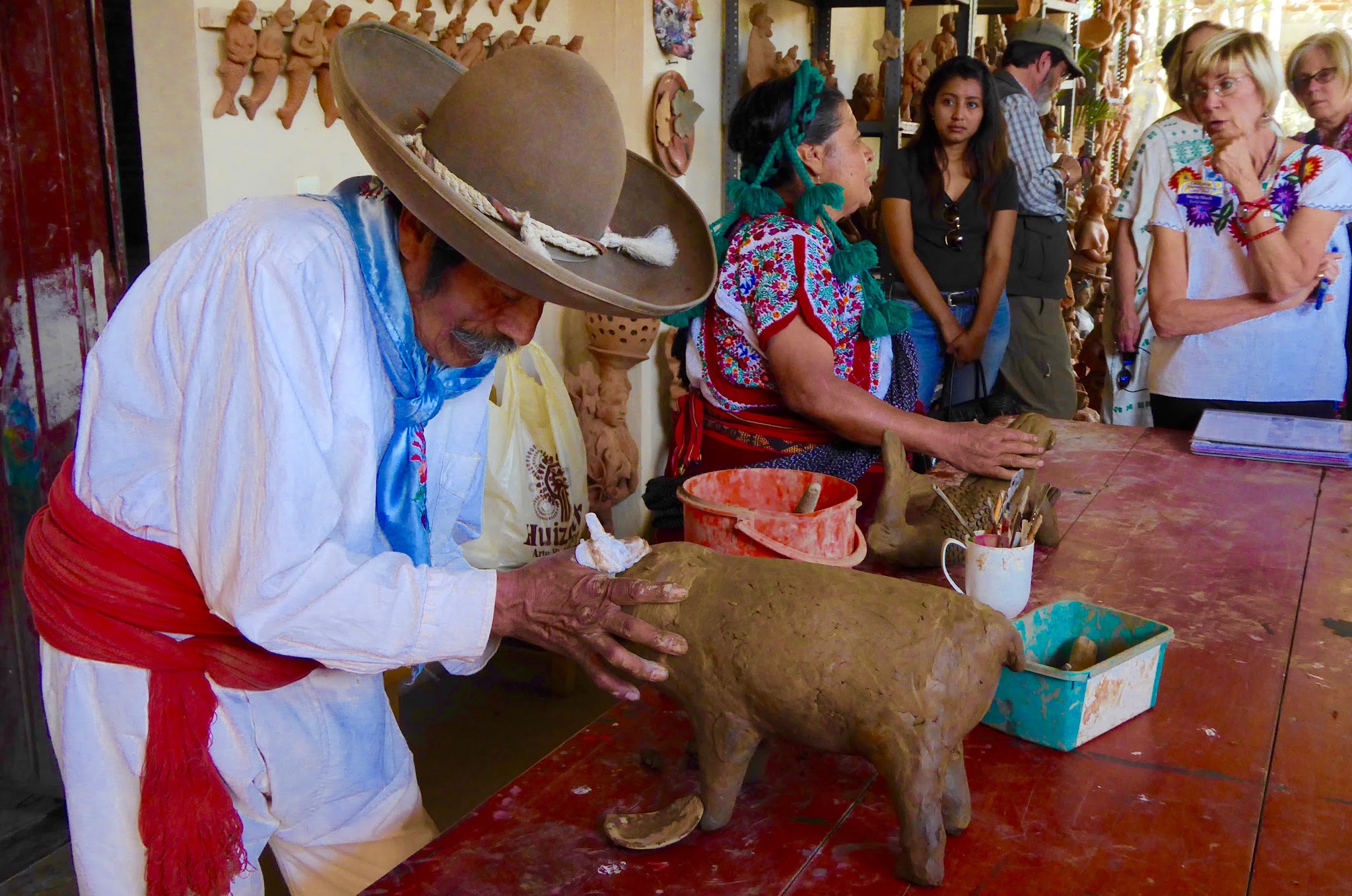 Despite his blindness, he really seems to enjoy life.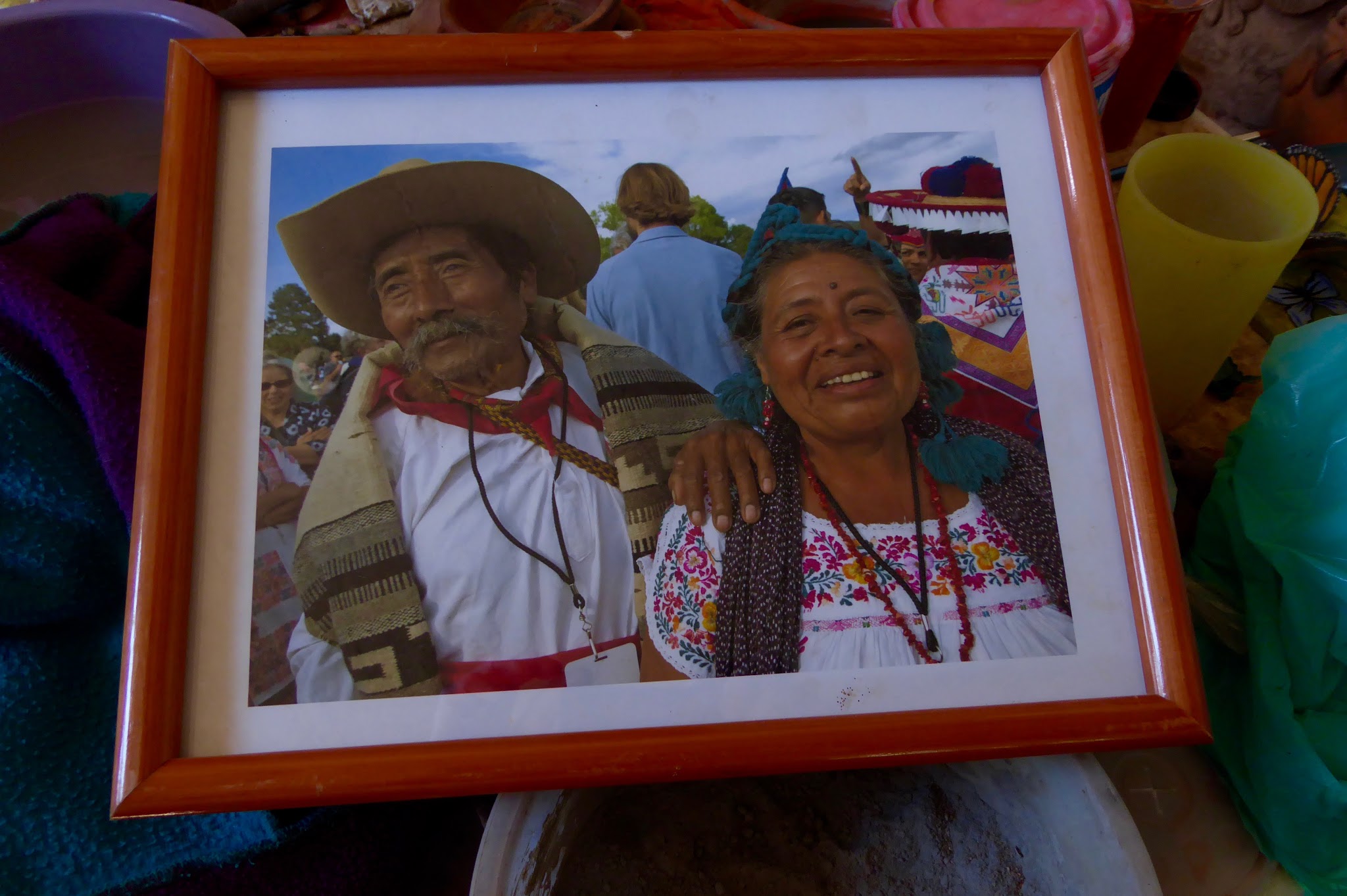 He and his wife are often juried into the Santa Fe International Folk Art Market held each year on the second weekend in July. This photo was taken at that event.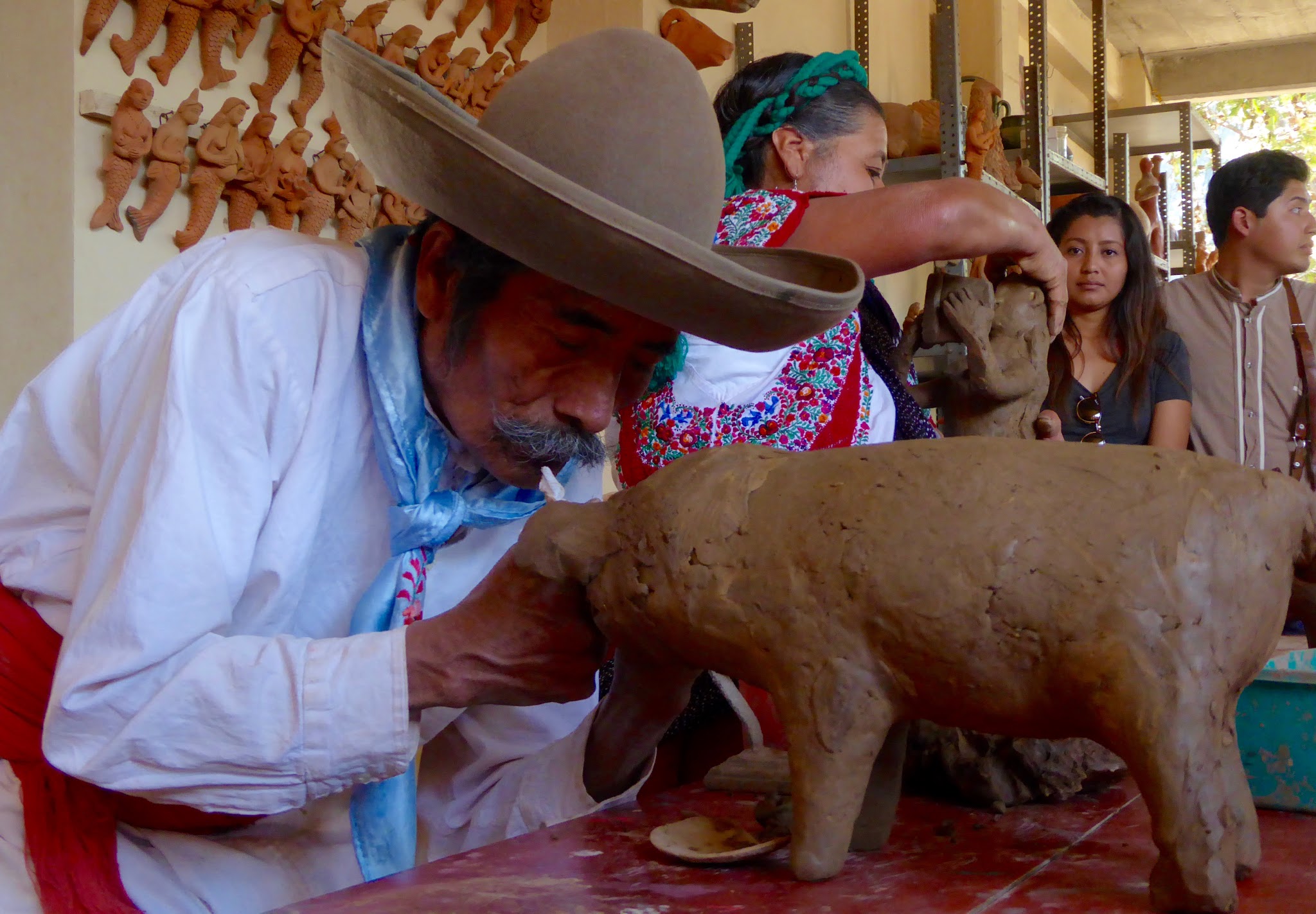 José García Antonio demonstrated making a pig sculpture from red clay as we watched.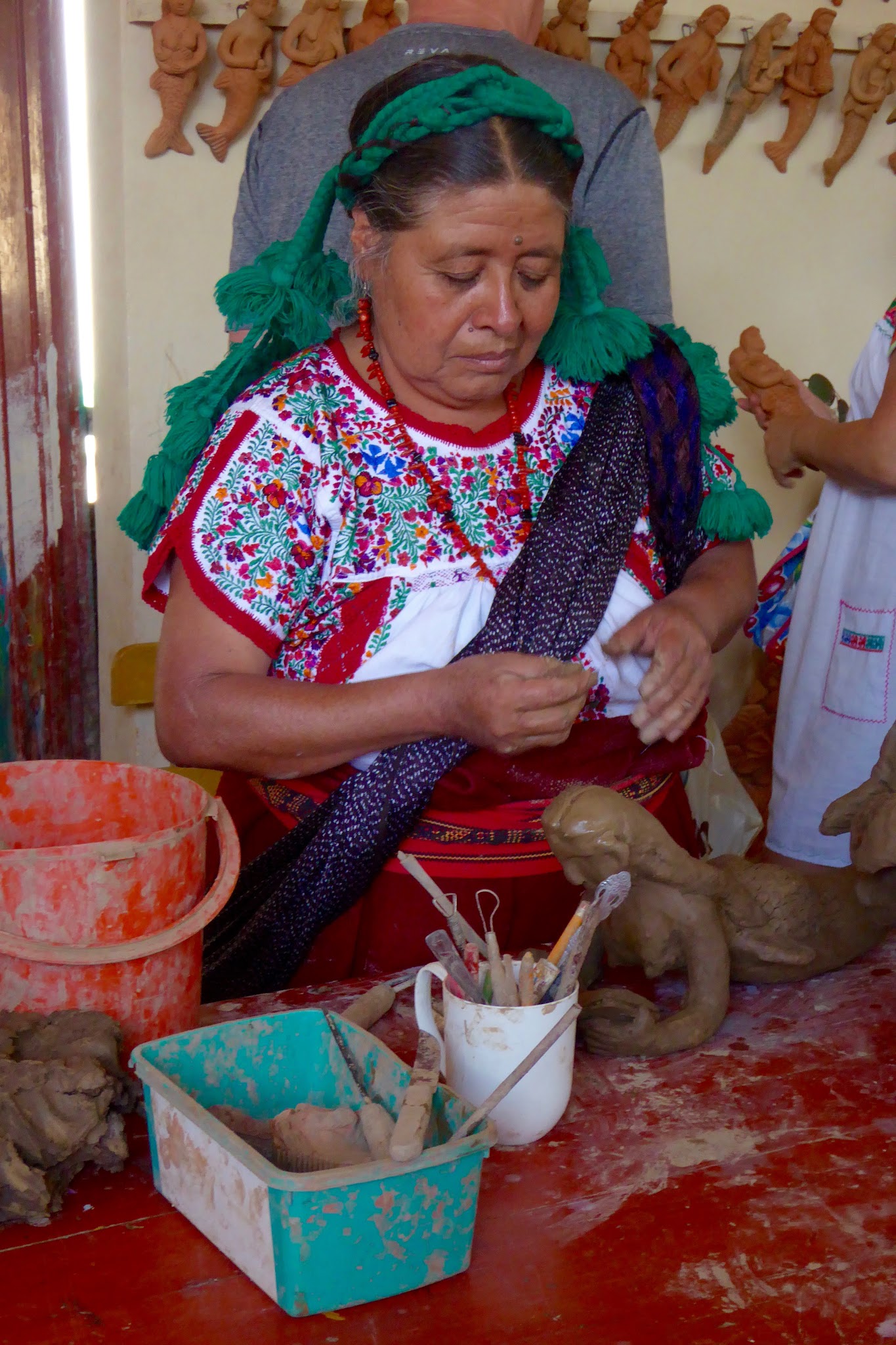 His wife was delightful, too. She adds the details to his sculptures and serves as his eyes.
Most of his work is not painted but left the natural color of the clay. This room seemed to serve as a storeroom.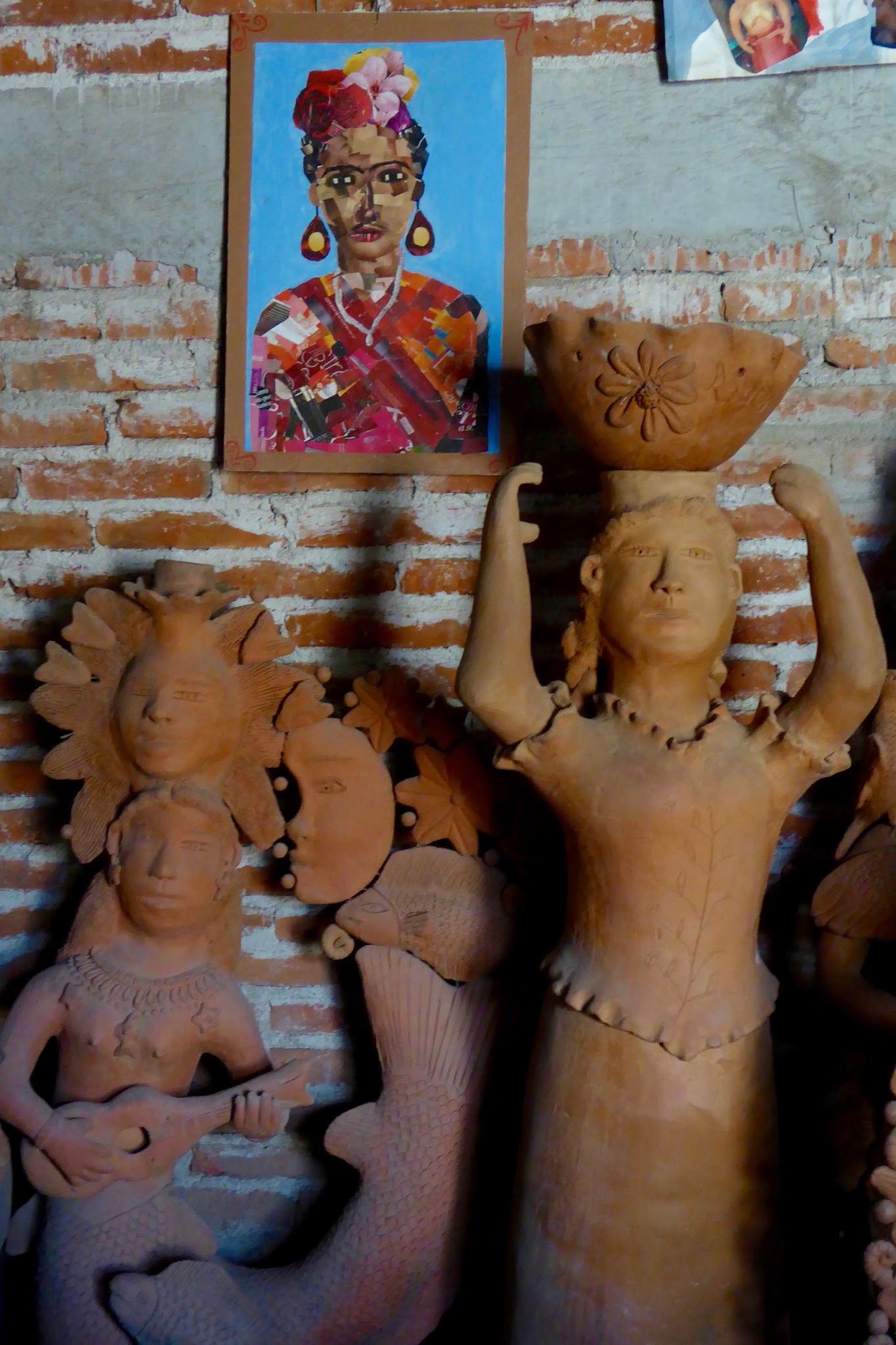 Another shot from the storeroom.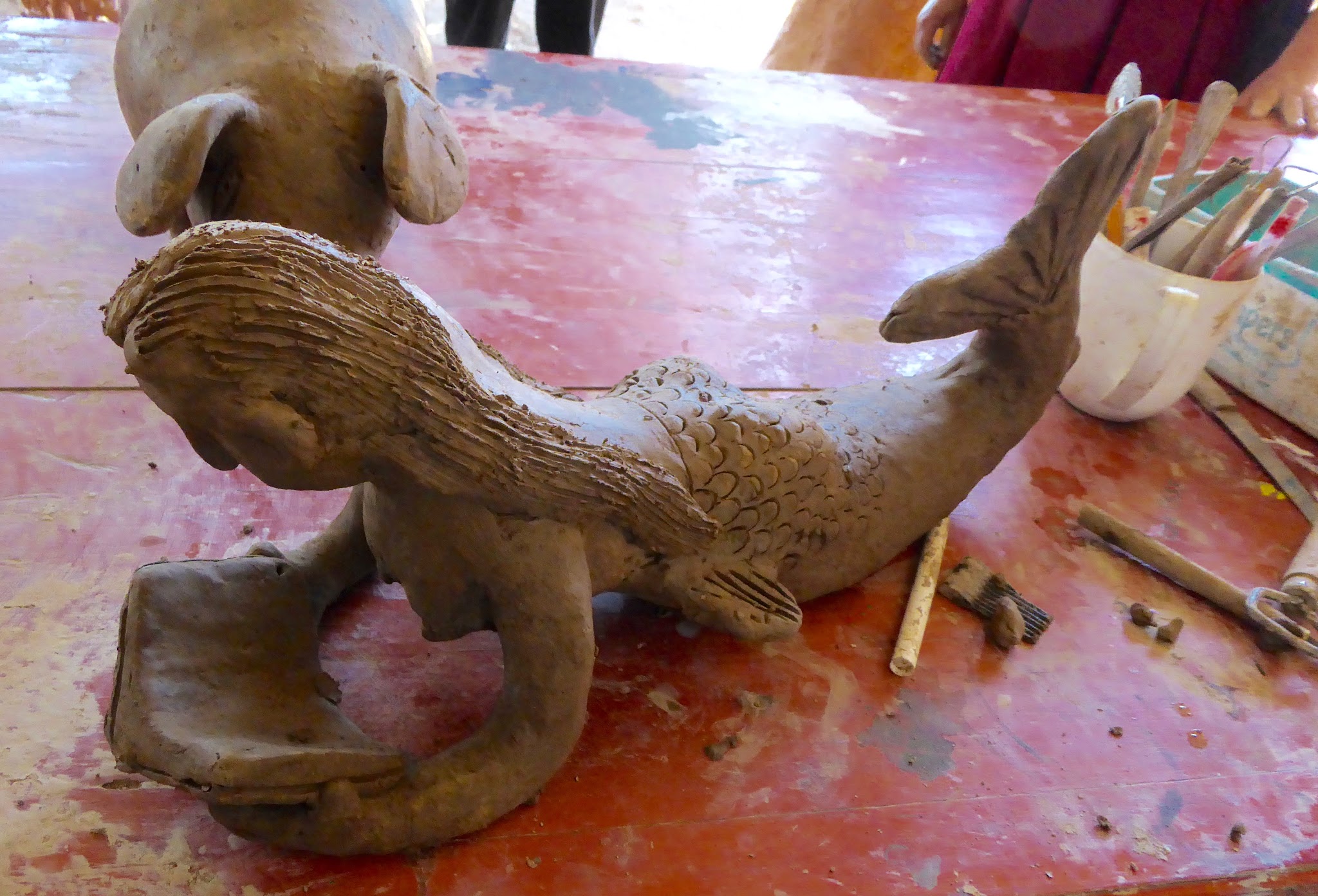 A mermaid in process.
The town where the family lives is very small but we were greeted by this colorful mural as we arrived at his street. We'll look for
José García Antonio and his wife at the Santa Fe International Folk Art Market next July.
This visit was typical of our SchoolArts/CRIZMAC cultural seminars that we offer in Santa Fe and Oaxaca, Mexico. We visit many folk artists in their homes or studios and also go to historical/anthropological sites, museums, and other points of interest. To learn about our seminar in Santa Fe next July, click for here for more information.