SchoolArts Room
Visible/Invisible: The January 2018 SchoolArts
When I first wrote this, I was on a train headed home from the New Jersey Art Educators Conference, where I gave three presentations. This was part of a journey that involved planes, trains, and automobiles. (It was quite a novelty to be on the beach in the fall.) As always, when I participate in different state conferences, I am reminded of the professionalism, drive, and commitment of art teachers to do their very best, despite the varied challenges they may have. Much of what successful art teachers do is invisible because so much of it takes place when they are alone, at home, or out in the world.
---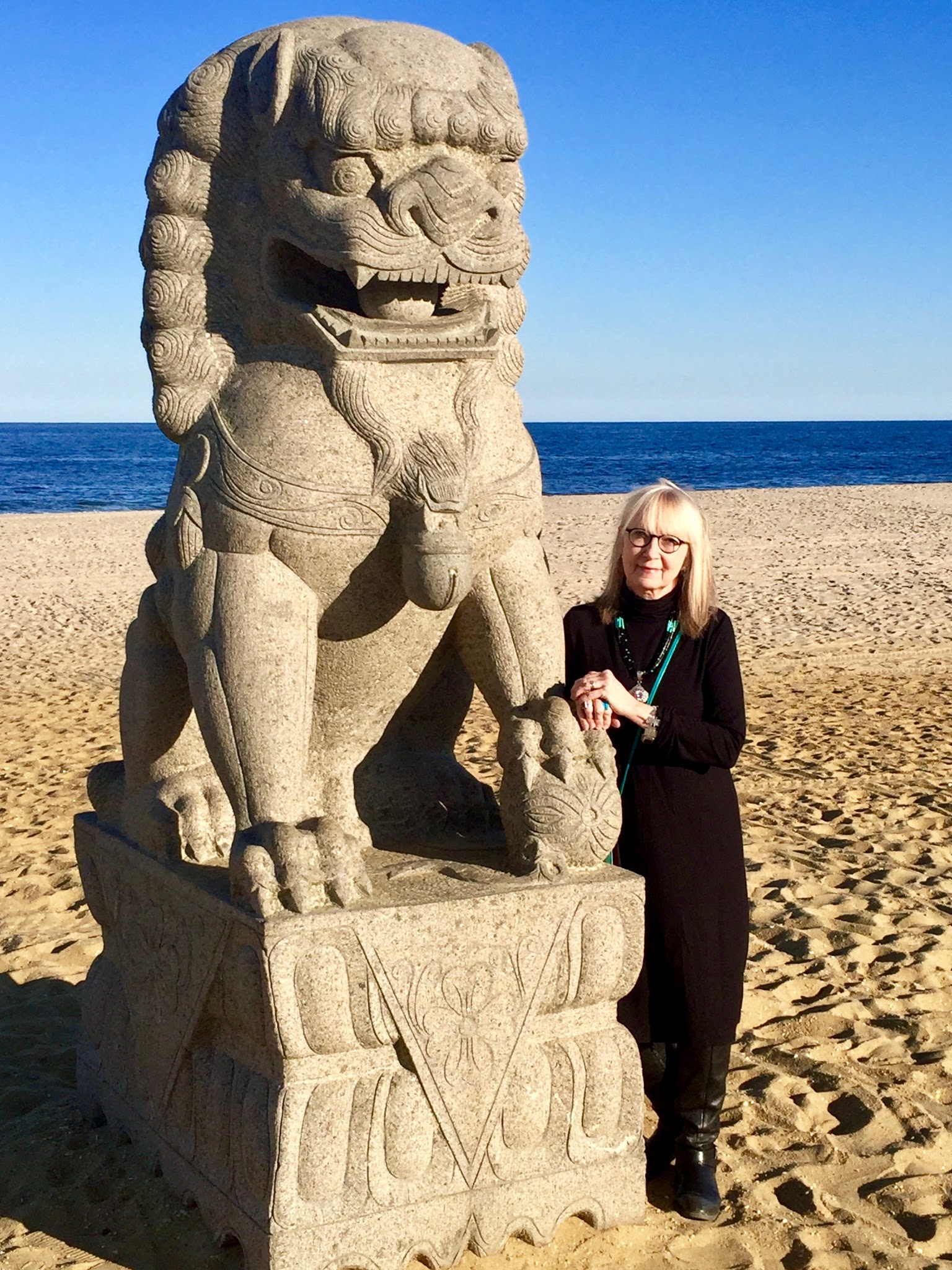 My one trip to the beach during the AENJ conference. (photo by Eric Gibbons)
Art teachers tend to be quite modest, as well, but it is to their benefit and the benefit of their students to share fully what happens in the art room, both the visible and the invisible planning and effort.

Typically invisible is the time, research, thought, and practice on the part of the teacher in developing meaningful lessons and projects. Often invisible in students' work is the process of solving complex art problems and the practice required to develop skills to express a desired solution.
So what is an art teacher to do to make the invisible visible? One approach is to post explanations of the objectives and processes involved in a project with the exhibition of student artwork. The typical viewer will have no idea of the complexity of the lesson without that account.

Through this approach you can educate administrators, family members, other teachers, and other students about what happens in your art class.
If you have a school web page or blog, share what your students are doing and post objectives, preliminary work such as sketches, models, or maquettes, or practice along with the finished artwork.

Constantly take photographs in your classes of the steps involved in a process and add these to your postings or exhibitions. Keep a visual record of everything your students are doing; you'll get multiple uses out of your photographs and writing.
Don't be shy about sharing all that you and your students are doing to achieve their resulting artworks. Every article in SchoolArts is intended to help you with that process. Making the invisible visible will benefit you all.