SchoolArts Room
Thinking about Teaching Philosophies
Between presenting at three state art conferences in four weeks and a bout of pneumonia, I have been sadly absent, but now I am back with some thoughts about teaching philosophies.
---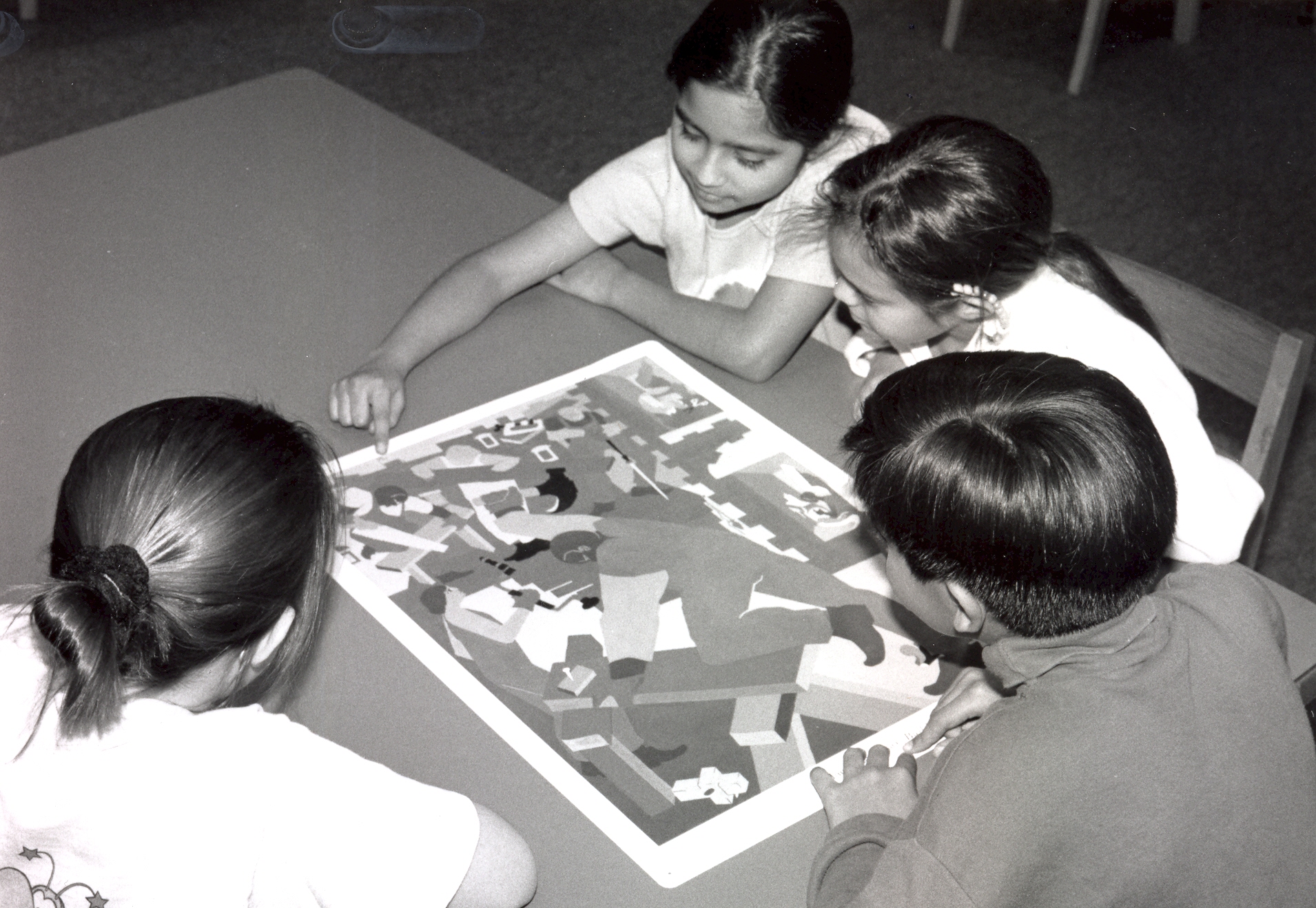 One of the requirements of the University of North Texas' art education program is the writing of a teaching philosophy. I asked my students to utilize a technology component to present their teaching philosophies (which went through a number of drafts).

Reviewing the process students went through to arrive at a final product, it occurred to me that it might be a good idea for all art teachers (not just preservice students) to regularly write, post, and revise their own philosophies. If any of you would like to share yours with us, we can post it here, as well.

The following teaching philosophy is by Ashley Gustavson and you can see her technology component here. Her text follows:

In all my wildest dreams, I never thought I would be preparing to become a school teacher. Both of my parents are teachers; Mom teaches music and Dad teaches architectural drafting. I wanted to do something different. I wanted to work with animals or be a professional basketball player or be an architect. Teaching was not an obvious choice.

In both years of junior high, I had the same English and journalism teacher: Mrs. Schoenekase. In class, she treated us like adults, challenging our level of understanding. For many of us in that class, she acted as a mentor with whom we still communicate. Then throughout high school I had several teachers who I loved to listen and talk to. One would lend me books from her own collection, introducing me to some of my favorite authors. One let me turn a humanities project into a chance to spread awareness about a cause I was passionate for. My senior year biology teacher even got me to have interest in her subject because of the way she taught.

Another teacher sparked my interest in history. It was then I thought about becoming a history teacher. Teaching did not seem like the beast it used to. It seemed fun and exciting. I wanted to be like Robin Williams in "Dead Poets Society" or Julia Roberts in "Mona Lisa Smile." I not only wanted to teach my students a subject, I wanted to be available to them as a mentor like my teachers were for me. I had realized that life sitting at a desk in a cubical at a windowless design firm was not for me. I wanted something active and impactful.

In my sophomore and junior years of high school, I traveled with my church youth group to Slovakia and England, respectively. In Slovakia, we helped junior high and high school aged students with their English conversation skills. In England, we were guests in several elementary school religious education classes. Even though we were only with the students for a short time, I still remember some of their faces and the conversations we had. Those trips opened my eyes to the impact schools have around the world and how teachers function as part of them.

I had drawn quite a bit as a child, but had left that behind as I had gotten older. My first art class in high school was during my sophomore year. I was taking it to fulfill my fine art credit, but I soon revisited my love for art. I continued to take art and photography classes throughout the rest of high school and by senior year, I was hooked. Art was challenging for me in a way that other subjects were not. I had the same teacher junior and senior year who encouraged me to improve on the little bit of skill that I started out with. She wanted each of us to use our own natural talent and skills to make original works through moments of exploration. Through this method, my ability and ideas grew dramatically in those two years. So senior year I made a firm decision that I wanted to teach art and give students their chance to express ideas with their own talent.

I have developed an interest in using art as a means of communication for students with special needs. I have also thought about using teaching as a way to impact students on an international level. Recently, my interest in both these subjects has been peaked even more. This spring break, I traveled to Seattle to attend the NAEA's national convention. I went to several sessions with topics such as teaching art to children with ADHD and children with autism. I also went to speakers who presented their experiences working with refugees and English language learners. This semester, I chose to observe in an elementary school where the majority of the children are still learning English and I am enjoying working with them. These groups of students with special needs intrigue me. Through art, I believe these children can have a voice in a way that is uniquely theirs.

I want to be a teacher whom students can trust. I want to be honest and passionate. I want my students to leave my class with a sense of empowerment and confidence. I want to be a teacher.