SchoolArts Room
The Visual Art Scholastic Event
The Texas Art Education Association's (TAEA) Visual Arts Scholastic Event (VASE) was created to recognize exemplary student achievement in the visual arts by providing high school, middle school, and elementary student artists from art programs across the state a standard of excellence in which to achieve. Established in 1994, this program is unique to Texas public, private, and charter schools with regional events held in al 20 TAEA regions, which correspond to Texas Education Service Centers.
---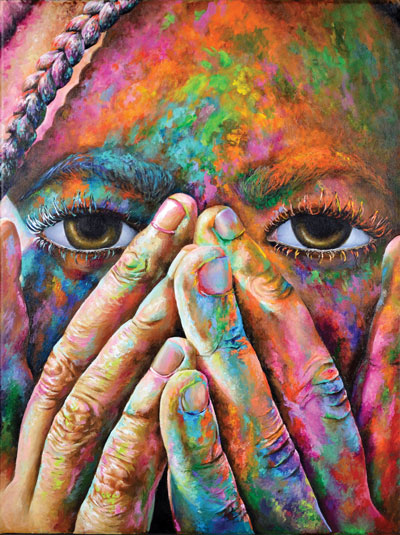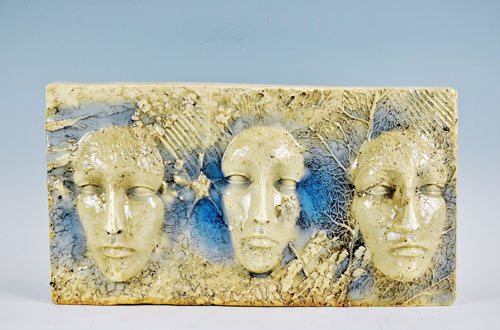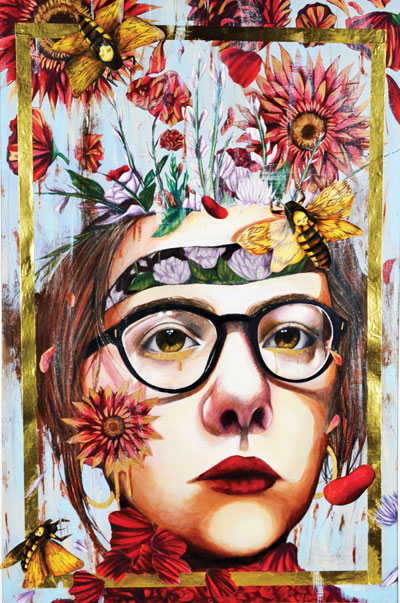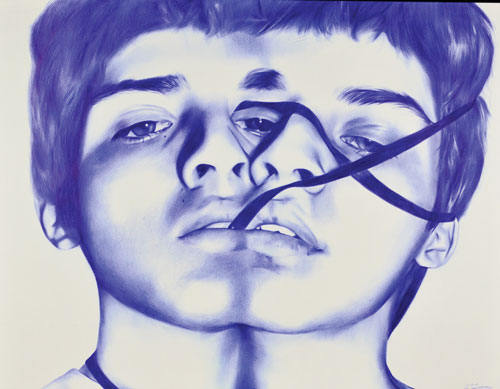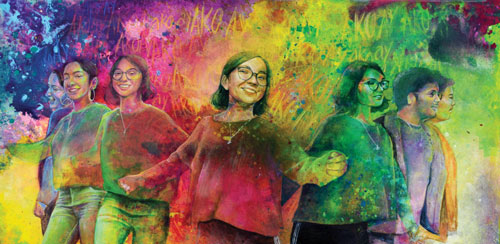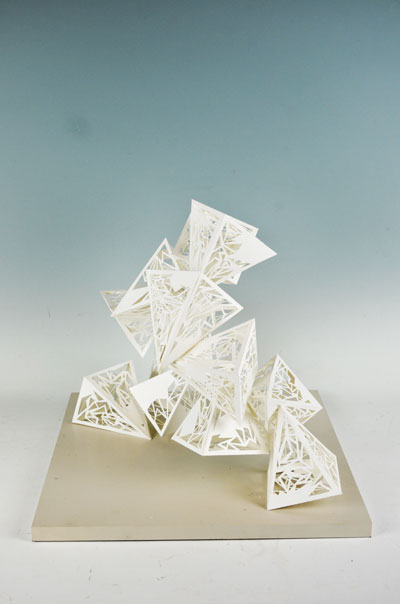 Top to bottom: Artwork by Jamie L. Artwork by Jessica O. Artwork by Madeline S. Artwork by Omar P. Artwork by Victoria C. Artwork by Jasmine GL.
At the high school and junior high school levels, student artists bring their artwork to their regional event where they are interviewed by TAEA-certified jurors who evaluate their artwork according to a standards-based rubric. A portion of the evaluation is based on the student interview while additional scoring is based on the individual artwork. At the elementary level, students are not interviewed but their artwork is adjudicated on a similar rubric.
On the day of the event each school is assigned a time and each student assigned eight minutes with a judge. The interview is private with the exception of ESL students who are allowed to bring an interpreter. The judge completes a Juror's Rating Form on each student that is one-third weighted on the student's interview and two-thirds weighted on the work of art. The components on the form are based on the Texas Essential Knowledge and Skills (TEKS) in art for Texas.
The State Event
Only high school artists are evaluated at the regional level with an opportunity to advance to the state event. In 2019 there were 34,512 high school artists who participated in 29 regional events representing 389 school districts and 1,646 Texas art educators. A percentage of each division was selected to advance to the state event, where the Gold Seal Awards are selected by a team of jurors in each division.
The State Event is held annually in April. State qualifying artworks are assessed by jurors from across the United States on Friday. On Saturday, students may participate in hands-on workshops, sketching opportunities, and compete for scholarship money. Students are also eligible for memorial scholarships. Teachers may participate in educator workshops. The event is intended to provide a forum for art teachers and students to meet and to grow artistically and personally.
The Gold Seal Exhibit
At the April 27 state event held at San Marcos High School, 2,371 student artworks qualified, resulting in the selection of 149 Distinguished Gold Seal Awards. The Gold Seal Exhibit represents exemplary artwork in concept, technique, creativity, and critical and creative thinking – the best of the best! Gold Seal artworks are exhibited at the TAEA state conference every Fall. Visit the TAEA website to view student artwork and learn more about VASE.
Mel Basham is the President of TAEA. Sara Chapman is the executive director of TAEA. schapman04@comcast.net
TAEA/VASE
www.taea.org/VASE/overview.asp
TAEA/VASE
14070 Proton Rd,
Suite 100, Dallas, TX 75244
Email:
info@taea.org