SchoolArts Room
The Natural World
For the past eight summers, CRIZMAC president Stevie Mack and I have been leading a cultural seminar we call Tres Culturas: Exploring the Artistic Spirit of Santa Fe and Taos. A highlight of this experience is always a visit to Georgia O'Keeffe's house in Abiquiu, New Mexico. Her first house was about fifteen miles north at Ghost Ranch, at one time a dude ranch and now a conference center.
---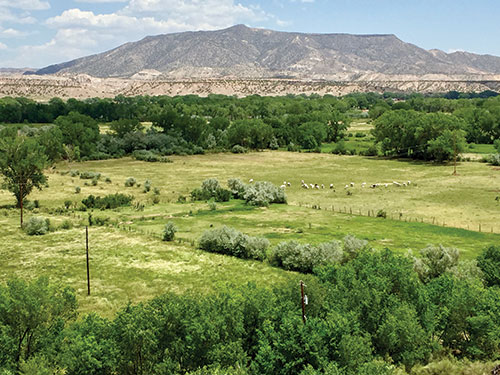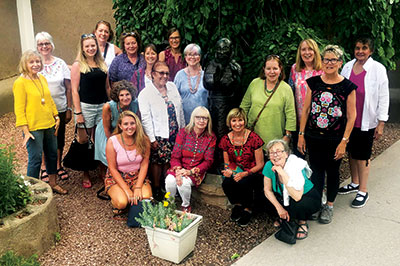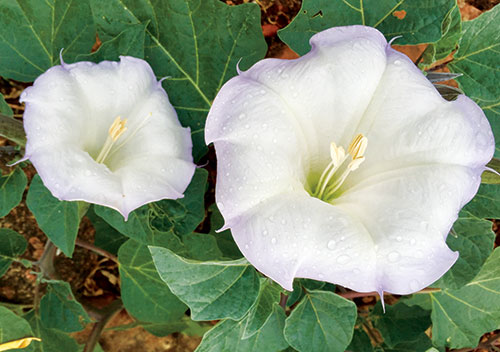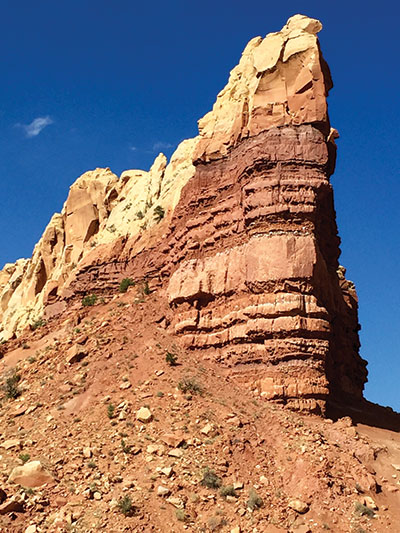 Photos from our 2019 Tres Culturas trip. Travelers visited Abiquiu, Ghost Ranch, Georgia O'Keeffe's home, and more.
She bought her second home in Abiquiu so she could have a garden and other amenities. When we were at the visitor center there last summer, I copied down a quote by O'Keeffe about nature that was on display:
The unexplainable thing in nature that makes me feel the world is big far beyond my understanding—to understand maybe by trying to put it into form. To find the feeling of infinity on the horizon line or just over the next hill.
Until I saw the landscape on the road to Ghost Ranch for myself, I thought O'Keeffe was exaggerating the colors and forms in her paintings. Not so! She was masterful at capturing the exceptional natural beauty of this place in every season. Yet every place has its own natural beauty.
When I was teaching, I based many lessons on nature and the changing seasons of my location. I wanted my students to become aware of and appreciate the immediate environment around them. Nature is a resource we all have, no matter where we live. Do you use the natural world as a stimulus for big ideas or enduring questions with your students? We hope the articles shared in this month's issue will inspire you to further explore the concept of nature.
This past summer was the last time we will offer Tres Culturas, as we've decided it's time to do something new. We would like to know where else you might like to go. In the past we have offered trips to Europe and may do so again. We can find out together what's "just over the next hill."