SchoolArts Room
The Best Dressed Art Teachers
'Best Dressed' might not mean what you think!
---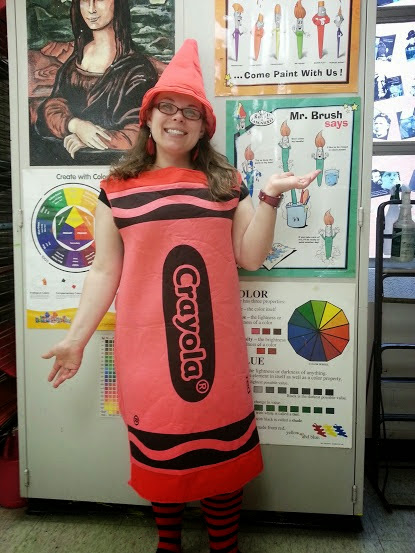 Deyana Matt
by Cassie Stephens, October 2014, SchoolArts
Reading the title of this article and then viewing the photos might leave you a little stumped. "Best Dressed?" you think, "why these art teachers look crazy!" Exactly. Because, let's face it, if it's one thing that we art teachers are known for, it's our colorful sense of style. Not everyone in our individual schools "gets it" but, like some sort of secret handshake, we do.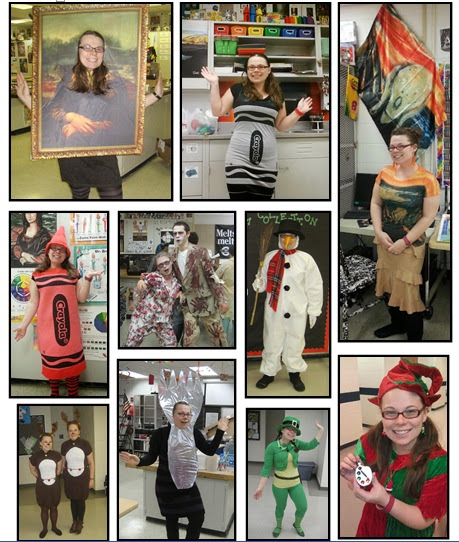 Deyana Matt
For that reason, I decided to hold a contest on my blog highlighting the very best of the artfully dressed. I wasn't sure just how well the contest would be received until two-dozen folks submitted photos and over 2000 people cast their votes. I suppose that means quite a few of us are in on that secret handshake, eh?
So, without further ado, let me introduce you to The Best Dressed Art Teachers:
Just in case you thought dressing crazy was only for the elementary art teachers, I'll have you know that Deyana Matt is a fun-loving middle school art teacher.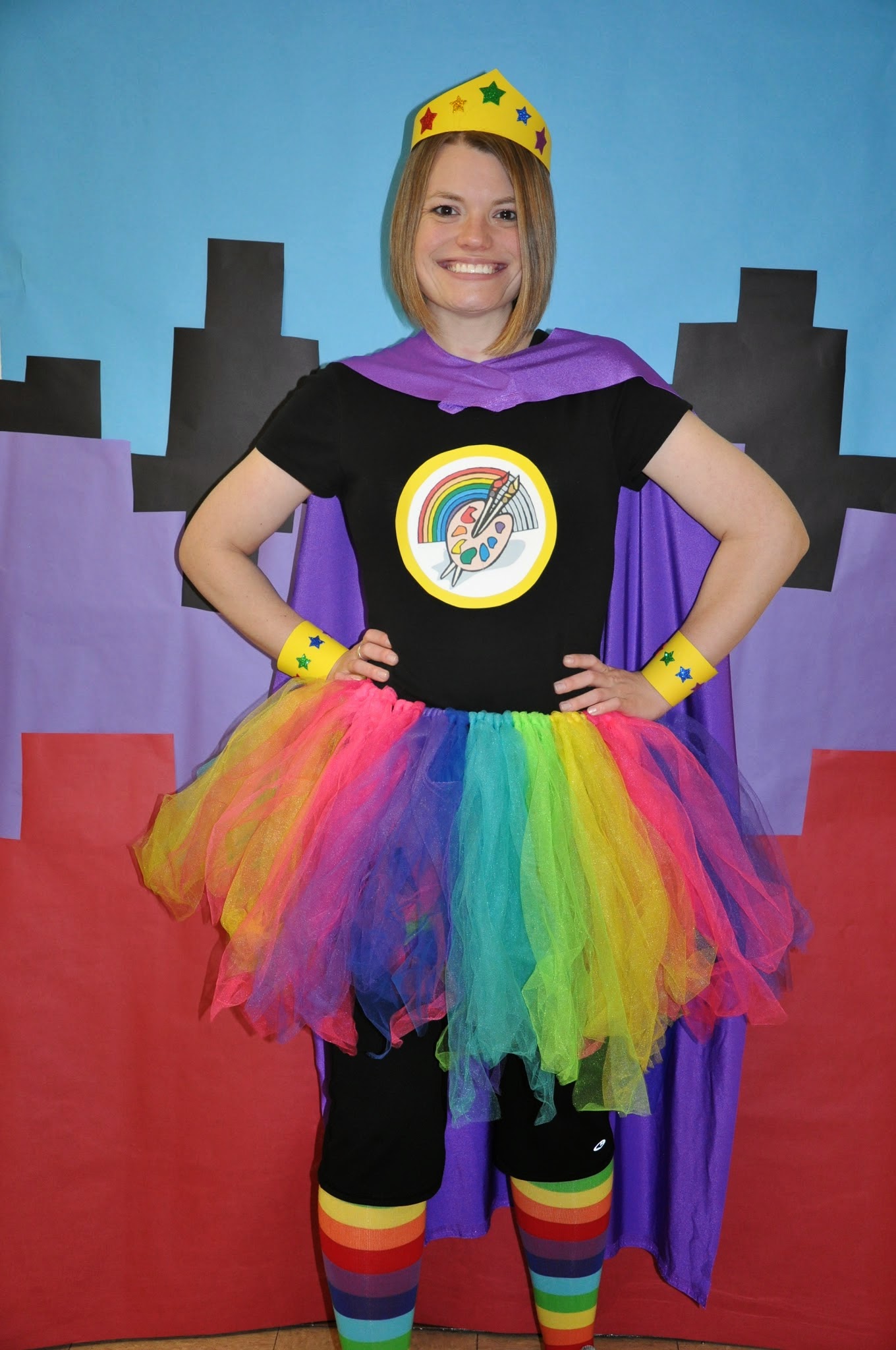 Ashley Hammond
Ashley Hammond proves you don't have to know how to sew to put together a great art teacher look. This elementary art teacher hot glues her ensembles!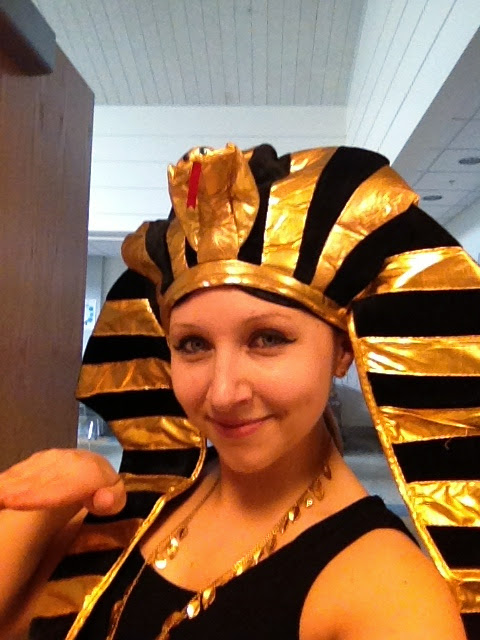 Lindsey Ostafy
Lindsey Ostafy is an elementary art teacher who is a total cut up.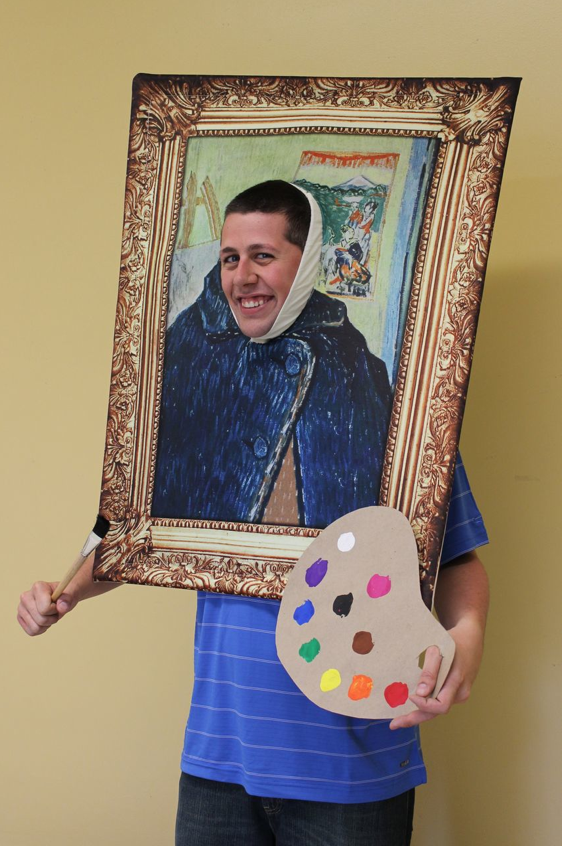 Mike Kantor
Michael Kantor, aka Michael van Gogh, is an elementary art teacher that obviously knows his way around a Starry Starry Night.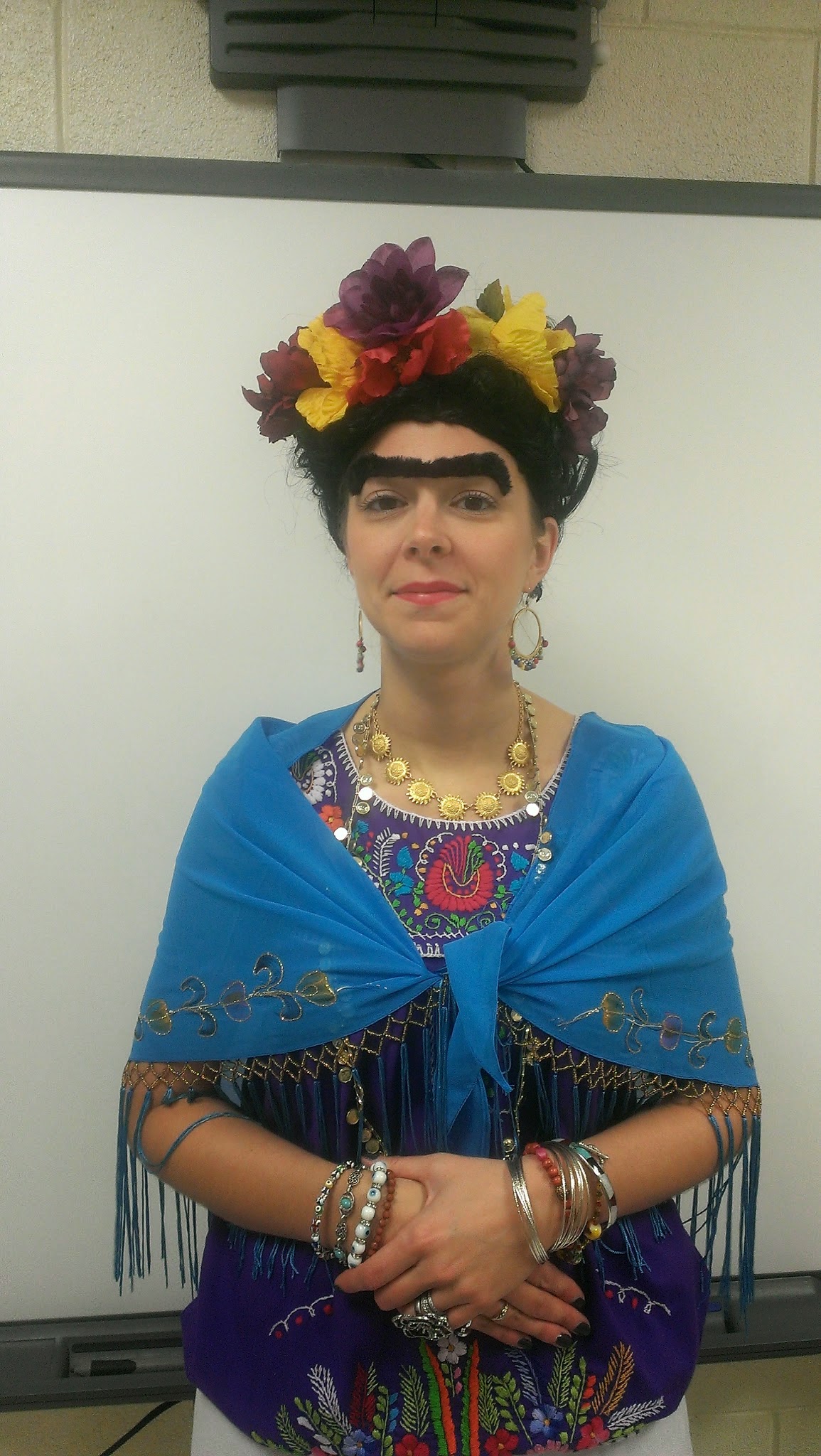 Natalie Friedl
Natalie Friedl is an elementary art teacher who surprised her students by dressing as Frida Kahlo for Halloween.
Cassie Stephens is proudly known as a crazily dressed art teacher at Johnson Elementary School in Franklin, Tennessee. She blogs at cassiestephens.blogspot.com.