SchoolArts Room
Summer Professional Development Opportunities in Santa Fe
It is my understanding that there is no word for art in most indigenous cultures. John Reyna, a Native American from Taos Pueblo, always stresses this fact about Pueblo languages in his introductions to past seminars SchoolArts has offered in Santa Fe.
---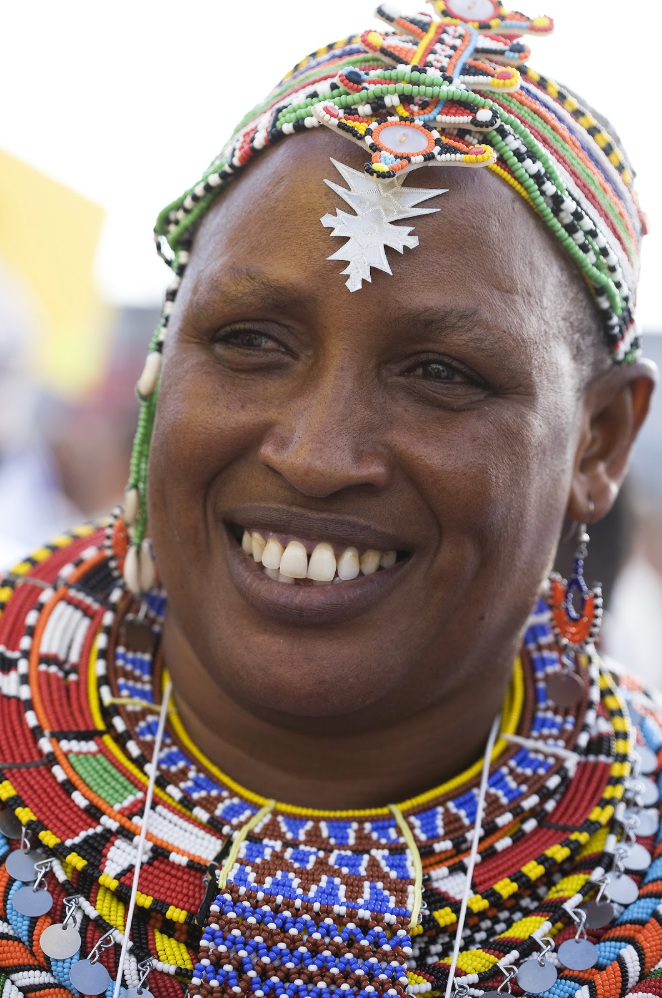 John explained that Western notions of art and religion find no separation in Pueblo culture, as all aspects of life are significantly interconnected. We found a multitude of such interconnections last summer while meeting folk artists from around the world at the sixth annual Santa Fe International Folk Art Market, the largest international folk art market in the country.
For us, it was a joy to meet and interact with so many different artists whose work expressed every aspect of their lives through an unbelievable number of media. Yet for the artists, the market is even more life changing in multiple ways.
Last year, 90% of the $2.3 million dollars in sales went directly to the artists, who took it home to build schools, houses, and wells for clean drinking water. Since ninety-seven percent of the folk artists come from developing countries where the per capita income is less than $750 per year, these earnings change the lives of the artists, their families, their communities, and 16,000 cooperative members back at home.
The market also offers the artists workshops on pricing, customer service, creative labeling, booth display and design, international sales opportunities, web marketing, technology resources, and artist cooperatives.
The artists are welcomed as honored guests, provided translators as needed, and introduced to New Mexican culture through field trips and hands-on artist workshops. This will be the 9th annual market.
This coming summer SchoolArts and CRIZMAC are offered two seminars, one called Folk Art Extravaganza (July 11-17, $1795) and another, A Celebration of Pueblo Indian Art and Culture (July 18-25). Though they are designed with art teachers in mind, anyone can attend. Our goal is to provide rich experiences behind the scenes, experiences not always possible for people on their own.
For Folk Art Extravaganza (7 days, 8 meals, $1495.00), participants will experience hands-on workshops, learn directly from artists and other speakers, visit museums, and attend two days at the International Folk Art Market on Museum Hill.
For A Celebration of Pueblo Indian Art and Culture (8 days and 10 meals), participants will enjoy hands-on art-making activities with Taos potter Dawning Shorty Pollen, museum visits, and tours of historical sites and monuments such as Taos, Santa Domingo, and Pojoaque Pueblos. Pollen will bring clay for us to use that she has prepared and we plan to fire the finished work at the Pueblo. John Reyna will also join us with his invaluable contributions about Pueblo history and culture.
Both groups will stay at the lovely and convenient Inn of the Governors in downtown Santa Fe. Costs include lodging and group transportation, though attendees are responsible for their transportation to and from Santa Fe. Most people fly into Albuquerque and take the shuttle to Santa Fe, directly to the hotel.
For either seminar, educators receive a certificate for 44 hours of professional development credit. Graduate credit is available through the University of Arizona for an additional fee.
My greatest pleasure in presenting these seminars is that I know our participants will take their experiences in New Mexico back to enrich their own students, fellow teachers, and communities, making interconnections in which art is always at the center.
For more information or to register, click on this link for Folk Art Extravaganza and this link for A Celebration of Pueblo Indian Art and Culture.
Note: The photograph here is of Folk Art Market Kenyan artist Rebecca Lolosoli. It will appear on the cover of SchoolArts' May/June issue.