SchoolArts Room
Success at CEDFA
Samantha Melvin and I had a great time presenting at the CEDFA (Center for Educator Development in the Fine Arts) Summit in Austin, Texas.
---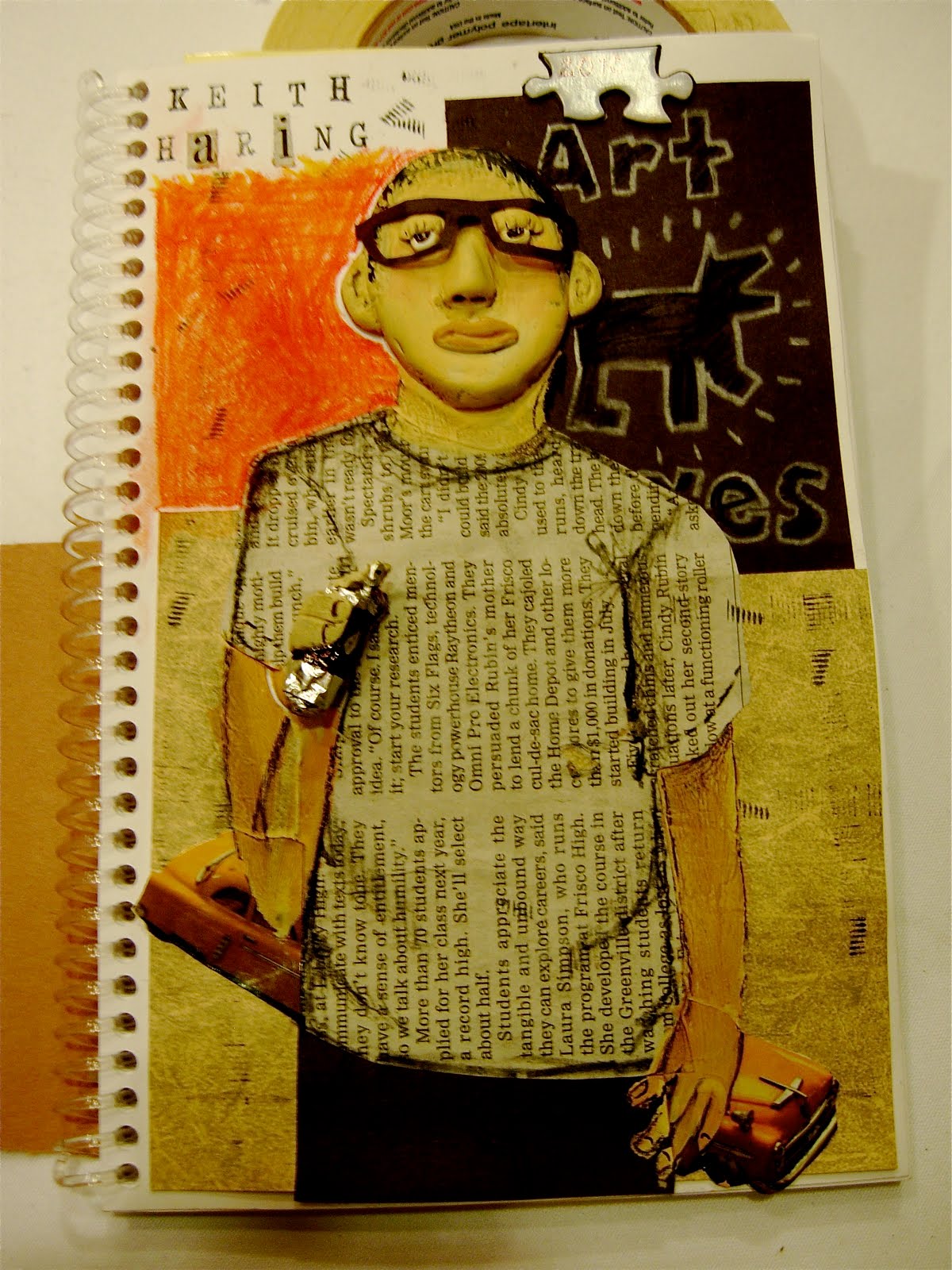 Our participants were fantastic and impressed us with their ingenuity and creativity. Here you see examples of sketchbook covers participants made, based on historical figures.
The focus this year was on Assessment in Fine Arts and Historical and Cultural Heritage, with special attention to electronic portfolios. Featured presenters were Carol Reynolds and Cris Guenter.
The faces here were made with a claylike material called Apoxie and left to dry overnight in place on the sketchbook cover (the clay adheres to anything). The next day clothing and other details were added with fabric, paper, foil, and other assorted materials.