SchoolArts Room
Story Quilts Come Home
Friday night I was very honored to finally meet the artist Marion Coleman at her wonderful exhibition at the Wichita Falls Museum of Art. Her exhibition grew from a collaboration, Pride in Place, between the Museum and the North Texas Institute for Educators on the Visual Arts at the University of North Texas.
---

Marion makes small quilts that combine history, photography, quilting, found objects and "thread writing." Every one has a story to tell. Some are based on personal memories; some are based on African-American history.
The exhibition was timed to coincide with Marion's 50th high school reunion, which was also held at the Museum. Marion grew up in Wichita Falls but now lives in California.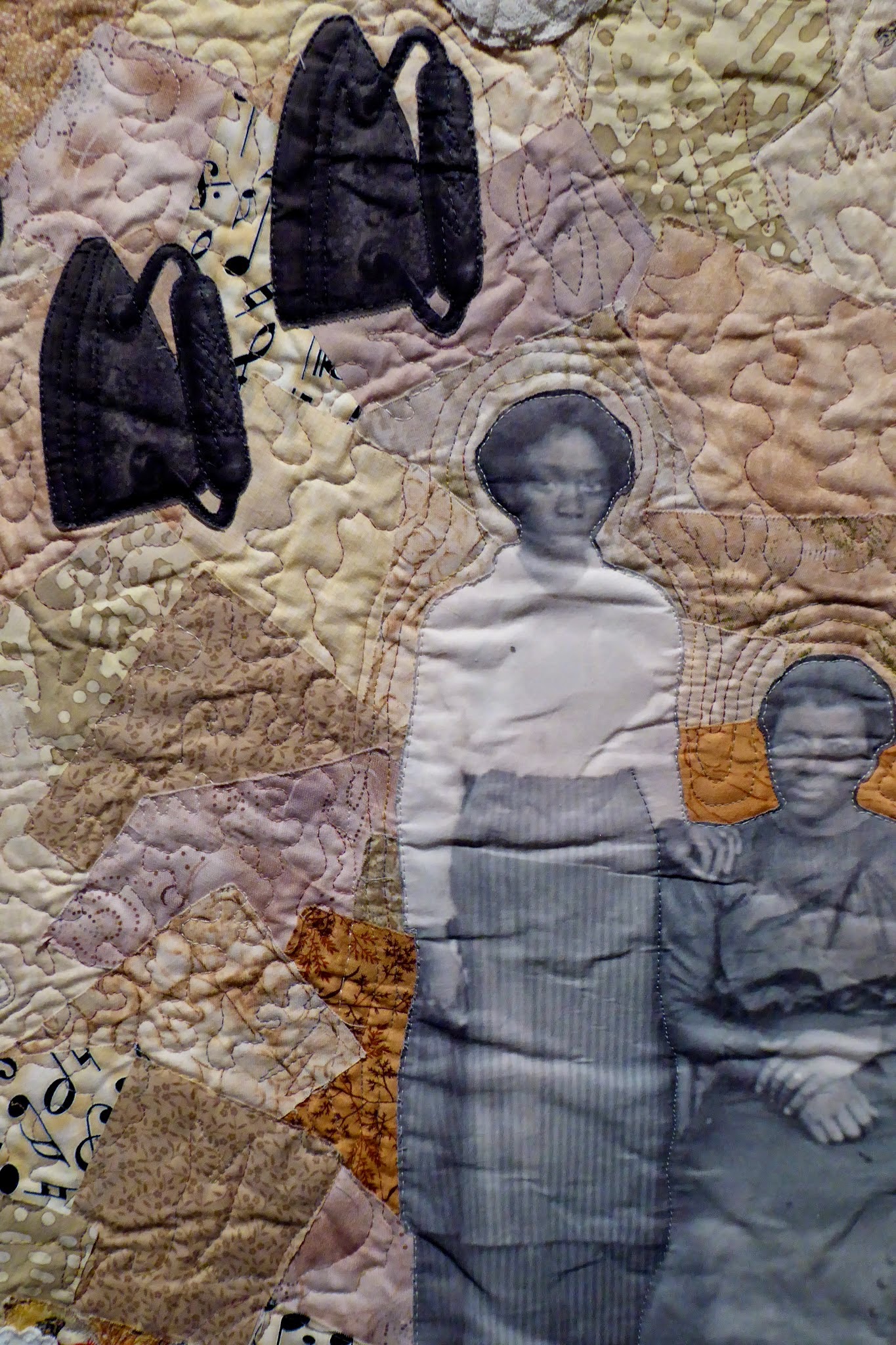 detail