SchoolArts Room
STEAM
At the Texas Art Education Association conference last November, I was fortunate to meet Mariah Reading, one of the keynote speakers. Reading is a remarkable artist who expanded my understanding of STEAM, an educational approach that meaningfully integrates science, technology, engineering, art, and mathematics.
---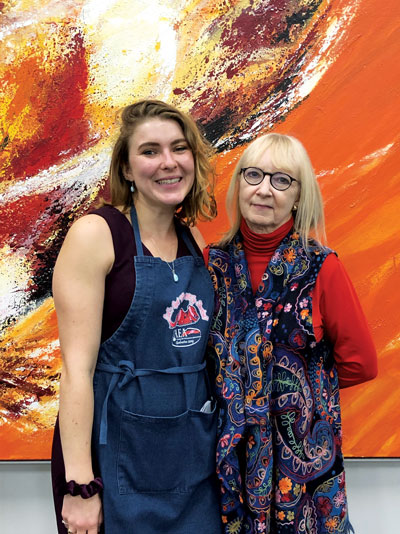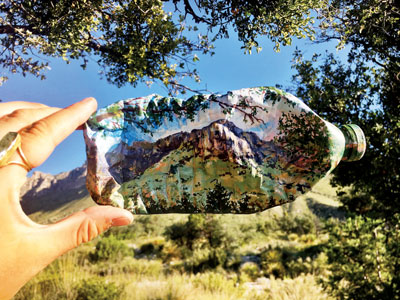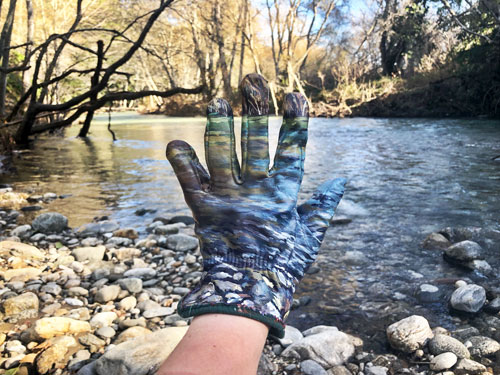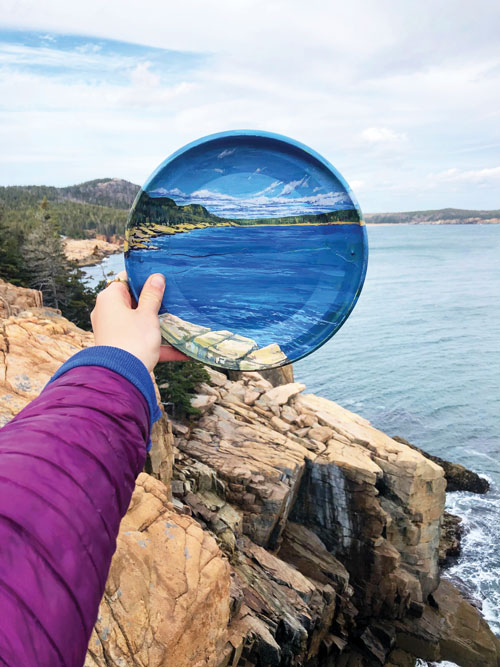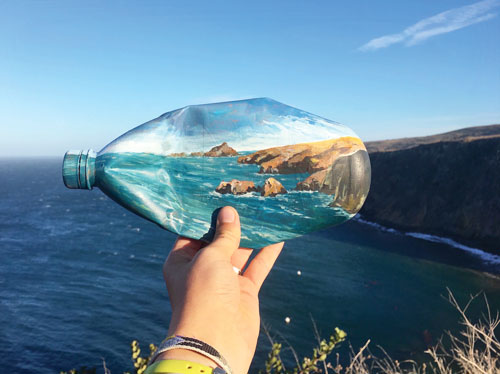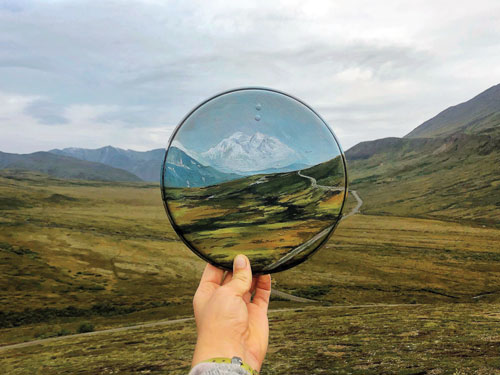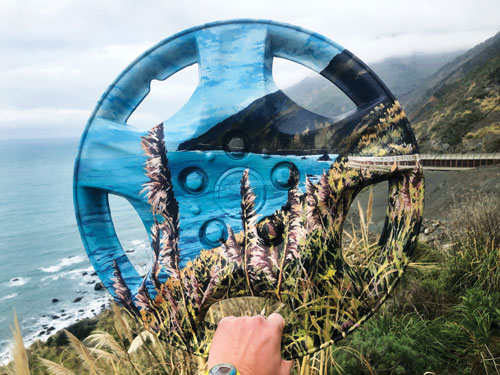 Top: Nancy with eco-artist Mariah Reading at the 2018 Texas Art Education Association conference. Bottom: Mariah's many works.
She changed STEAM to STREAM by her addition of an "R" for recycling. Reading is an eco-artist and strong advocate for the existence, preservation, and accessibility of national parks. She has been an artist-in-residence at Denali and Zion National Parks and worked as an Arts in the Park volunteer at Guadalupe National Park. One of her goals is to visit all fifty-nine U.S. National Parks; so far, she has been to twenty-two. Reading's intriguing Recycled Landscapes are designed to bring attention to the need for preserving and protecting the environment. She has developed a unique, zero-waste practice that involves creating canvases from trash found during her travels through the national parks. For example, she may pick up a discarded water bottle, paint it to match the landscape, and then photograph it while holding it against the horizon it represents.
I think Reading's artwork will resonate with your students. You only need to see one of her artworks to understand what she is doing. Take a look at bit.ly/2KFxYbr.
Do you consider yourself to be a STEAM teacher? We find that many art teachers are already working from a STEAM perspective but may not realize it. In a STEAM artroom, every project should start with art and connect one or more disciplines as they naturally apply.
Whether you are a STEAM veteran or newbie, it will be a great benefit to your art program if you share what you and your students are doing with STEAM. Reflect on your own curriculum to consider how it may already work with STEAM, and don't be shy about sharing your STEAM efforts.
Many thanks to this month's guest editor Pam Stephens who is a SchoolArts magazine contributing editor as well as a professor and President's Distinguished Teaching Fellow at Northern Arizona University's School of Art. Pam and I have collaborated on countless projects over time, and we both have long believed in the power and importance of STEAM.