SchoolArts Room
Revisiting a Family of Woodcarvers in Oaxaca
Every time we go to Oaxaca, our trip would not be complete without visiting Augustin Cruz Prudencio and his family.
---
We first met Augustin and other members of his family a number of years ago at the Santa Fe International Folk Art Market.
This photo was taken in Santa Fe during the Market.
Augustin, his father Augustin Cruz Tinoco, brother Manuel, and other members of his family work together to carve and paint the most amazing fanciful creatures that have won many awards.
Every creature they make is one of a kind and usually represent the work of two people. The men in the family carve the figures and then the women paint them, completely by hand, developing designs as they go from their imaginations.
They use acrylic paint and start with a solid base coat of one color.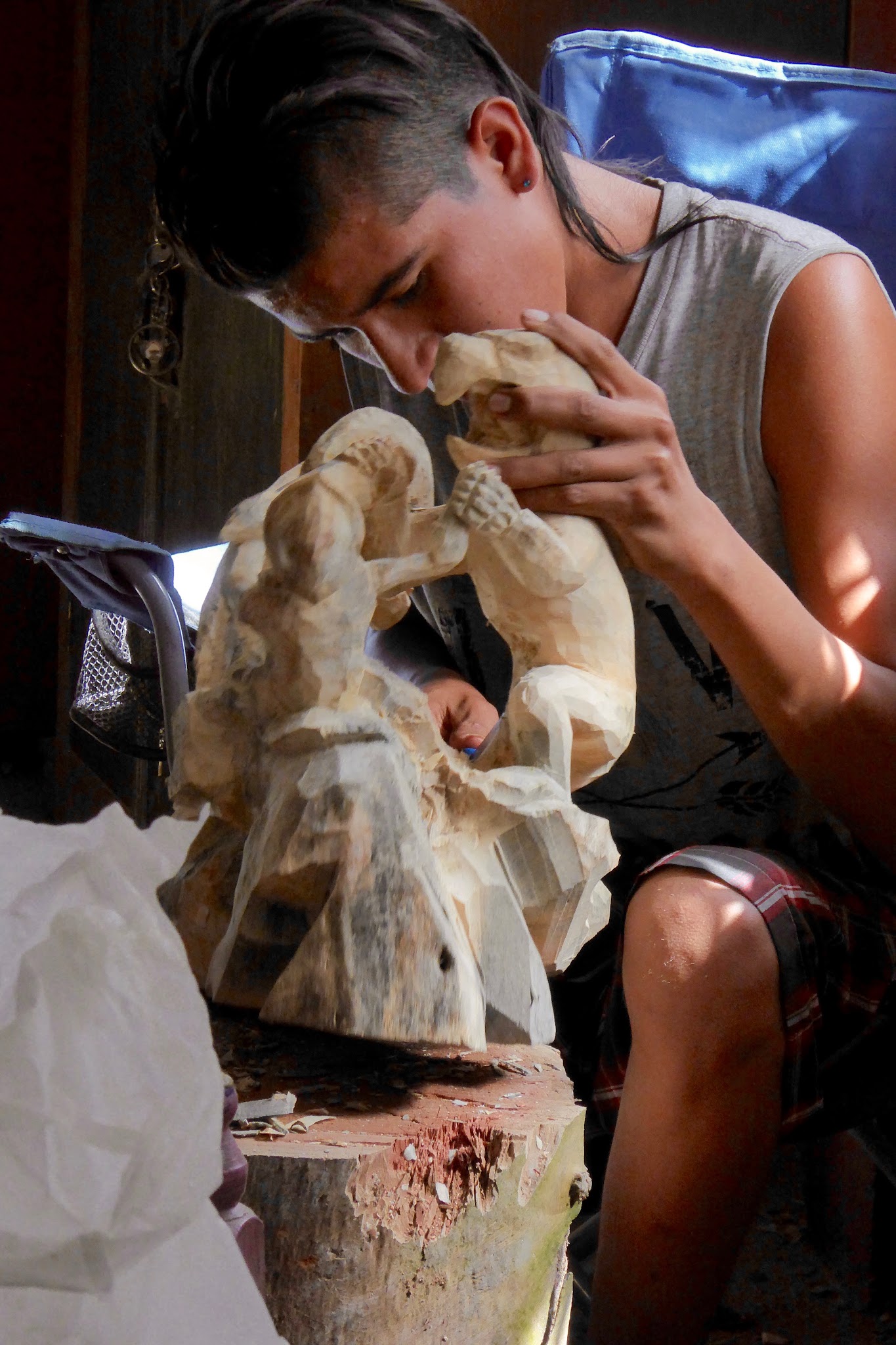 The men, young and old, start by carving cottonwood pieces with machetes and knives.
I love seeing the pieces in process.
Everyone works hard together.
Augustin explains the process.
More works waiting to be painted.
This ferris wheel has moving parts. You'll see similar work all over Oaxaca but rarely of this originality and fine quality of work.
Augustin has represented the family all over the place.
A cedar piece I bought from Augustin's father. I like that is isn't painted.
Many pieces are large, detailed, and museum quality.
Many pieces have a religious theme, such as this Virgin of Guadalupe.
I had to have this one.
Every piece is unique.
Someone else beat me to this penguin.
A deer family of three.
I do like seeing the work in progress in the studio. Some artworks are carved from one piece of wood; some have several sections.
Pieces ready to be painted.
Everyone lives and works together in the family compound for the benefit of all. This enviable living and working situation is found with the most of the folk artists we meet in Oaxaca.
Augustin's adorable daughters. We look forward to our next visit!