SchoolArts Room
Quilting Wichita Falls Together
Yesterday Liz Langdon and I presented a workshop at the Wichita Falls Museum of Art in Wichita, Texas, for students from Midwestern State University on a collaborative project between the Museum and NTIEVA, the North Texas Institute for Educators on the Visual Arts at the University of North Texas.
---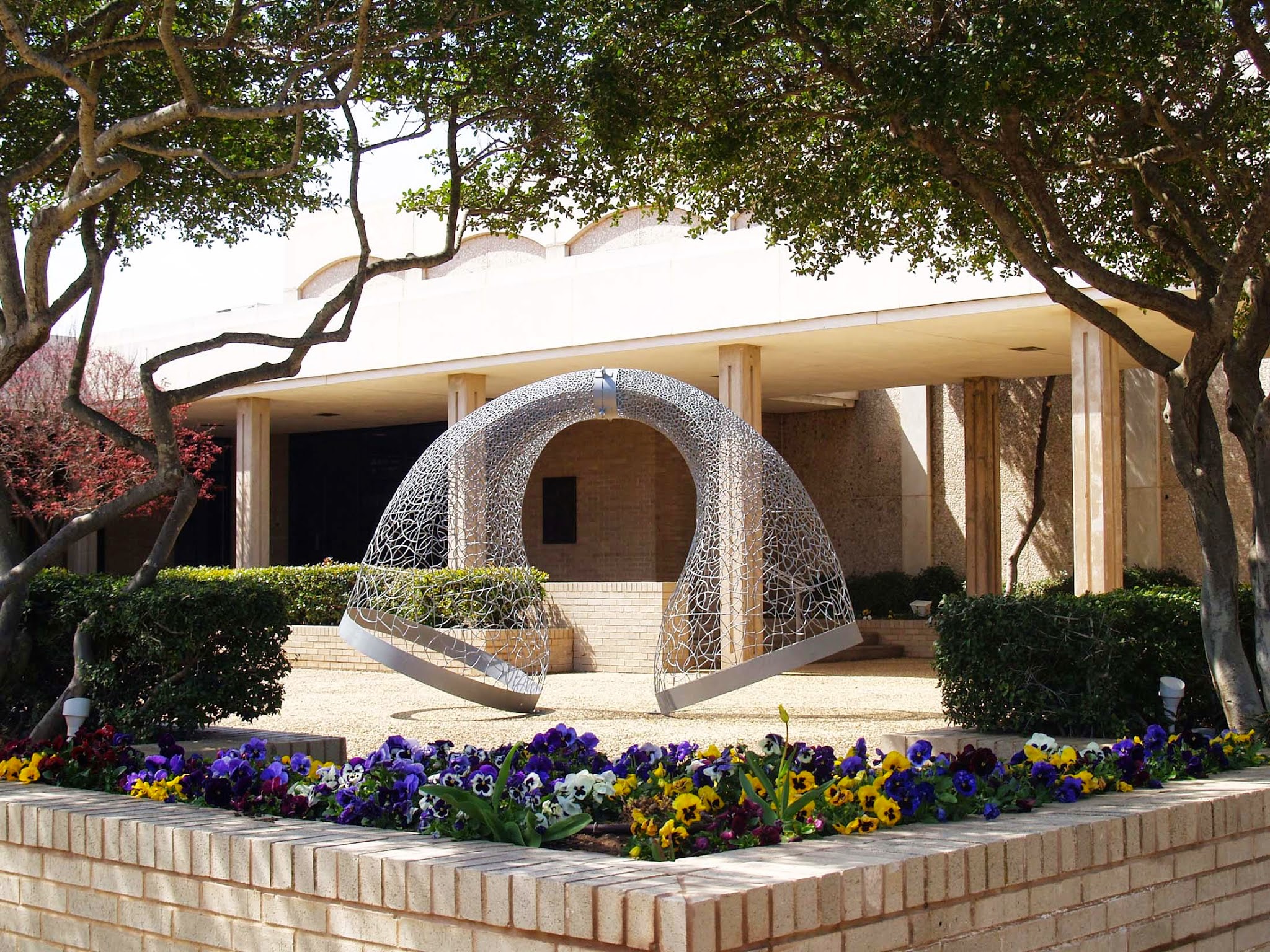 Wichita Falls Museum of Art


Our initial project,

Pride in Place

, has evolved into an upcoming exhibition, Quilting Wichita Falls Together, showcasing the art quilts of Wichita Falls native, Marion Coleman.
During the workshop, held for art students at Midwestern University, we shared our past collaborations with the Museum. Students then participated by beginning mind maps, a visual approach to organizing thoughts and ideas.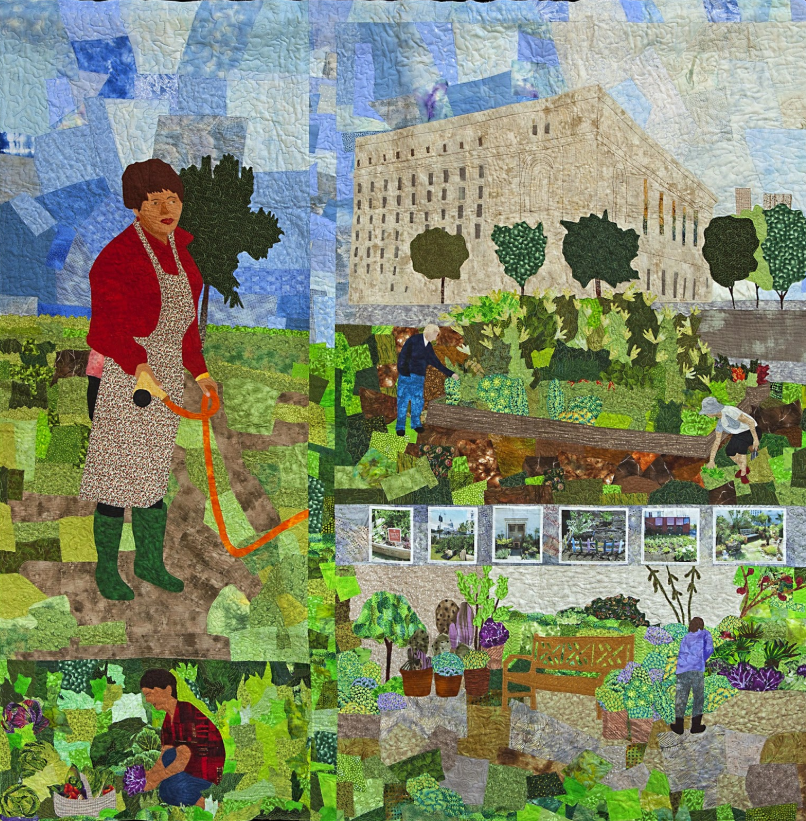 Lady Garden quilt, by Marion Coleman
Our first project, Pride in Place, was developed by NTIEVA and the WFMA, along with four Wichita Falls art teachers, and produced a curriculum guide featuring twelve Texas artists, some from the Museum's collection and others from the area.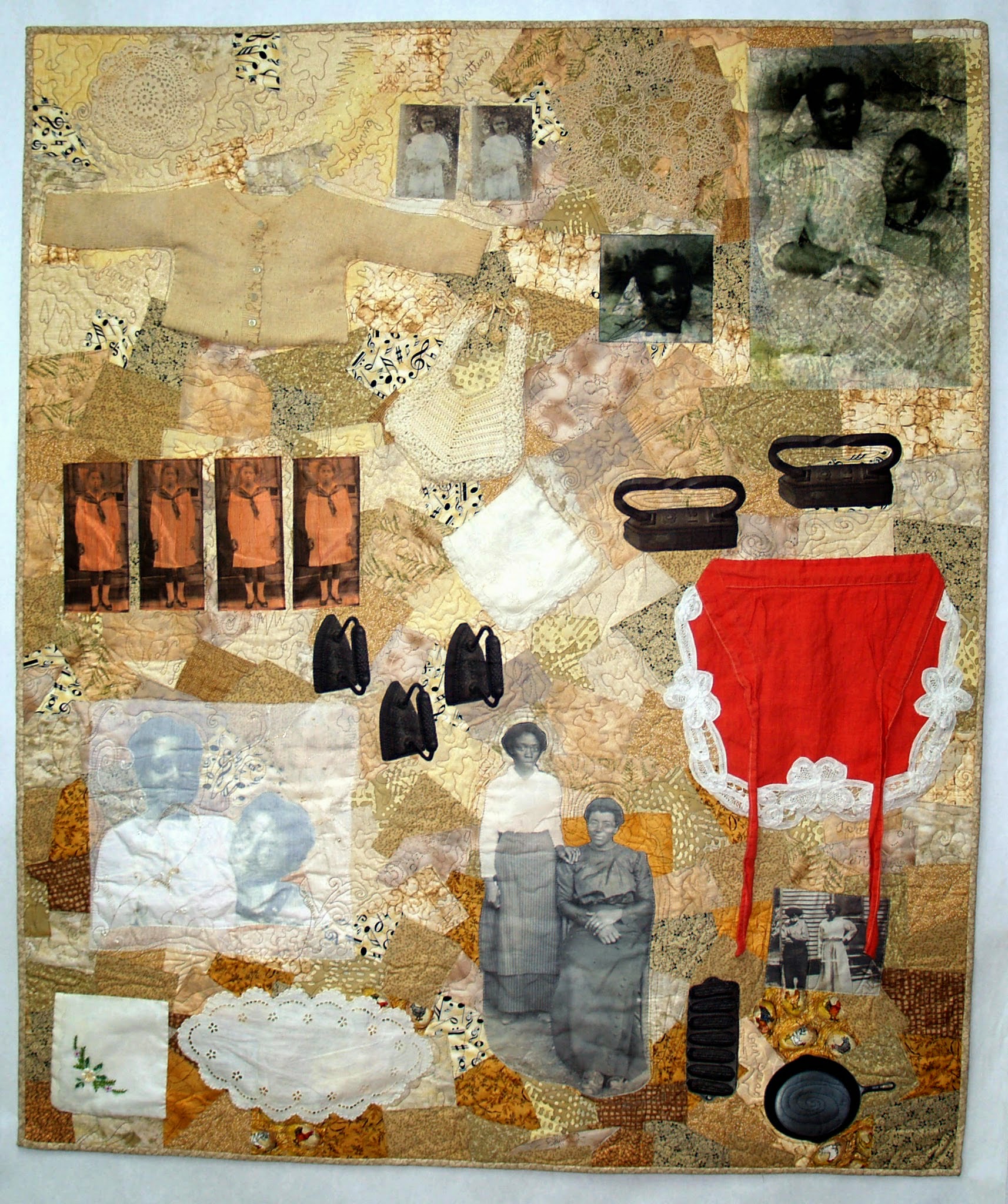 Marion Coleman's contemporary quilts use photographic images and fabric to express memories and history.
Marion Coleman was one of the artists featured in Pride in Place, after one of our teachers discovered her work. Even though she grew up in Wichita Falls, she had not been there in a long time. When we discovered that she was returning in October for her 50th high school reunion, it seemed appropriate to plan an exhibition of her work at the same time.
Students created mind maps and shared them with the group.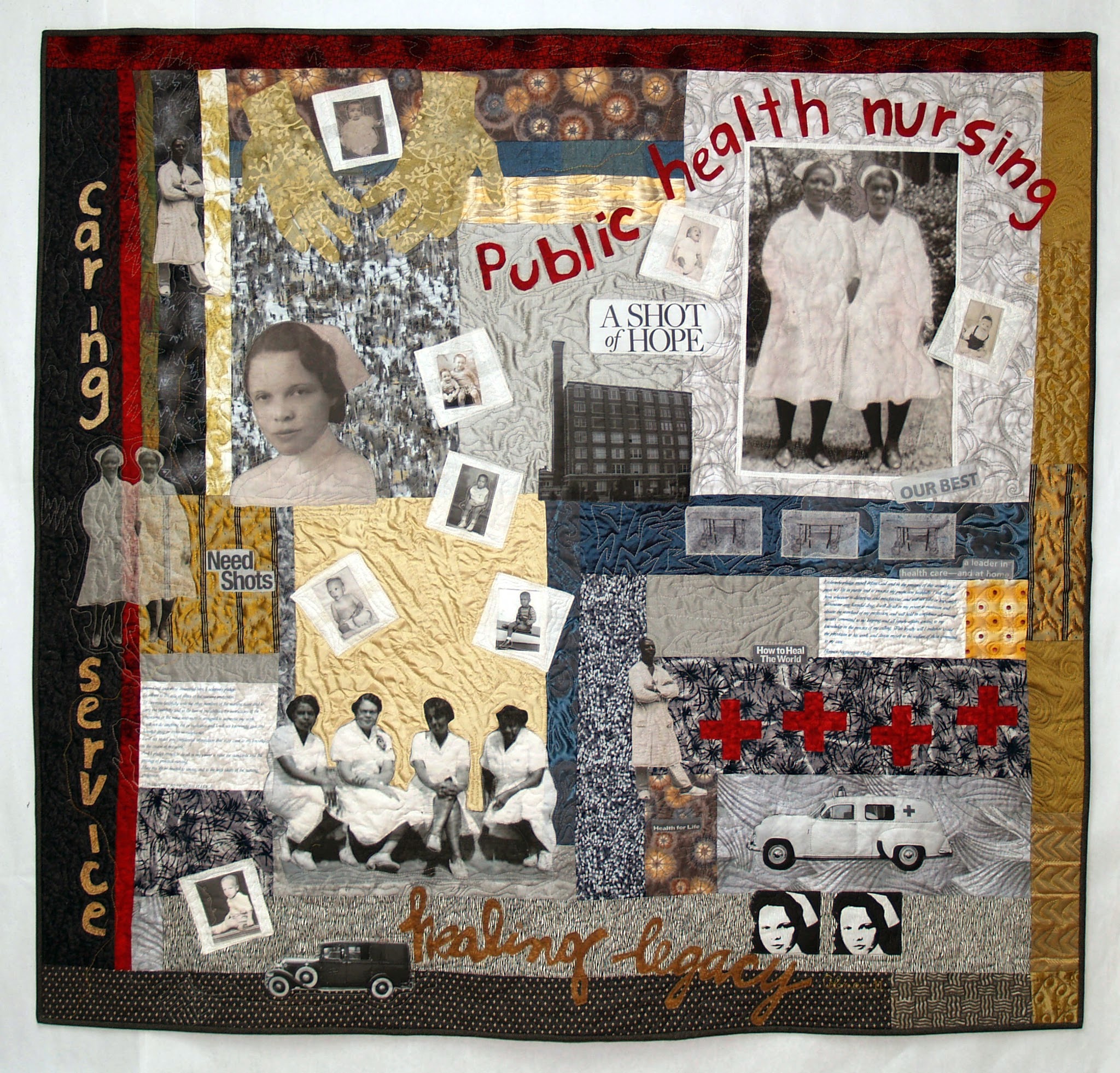 This is one of the new quilts Coleman created for this exhibit. She is also going to visit four schools while in Wichita Falls, to work with students from every grade level.
Everyone's mind maps were different.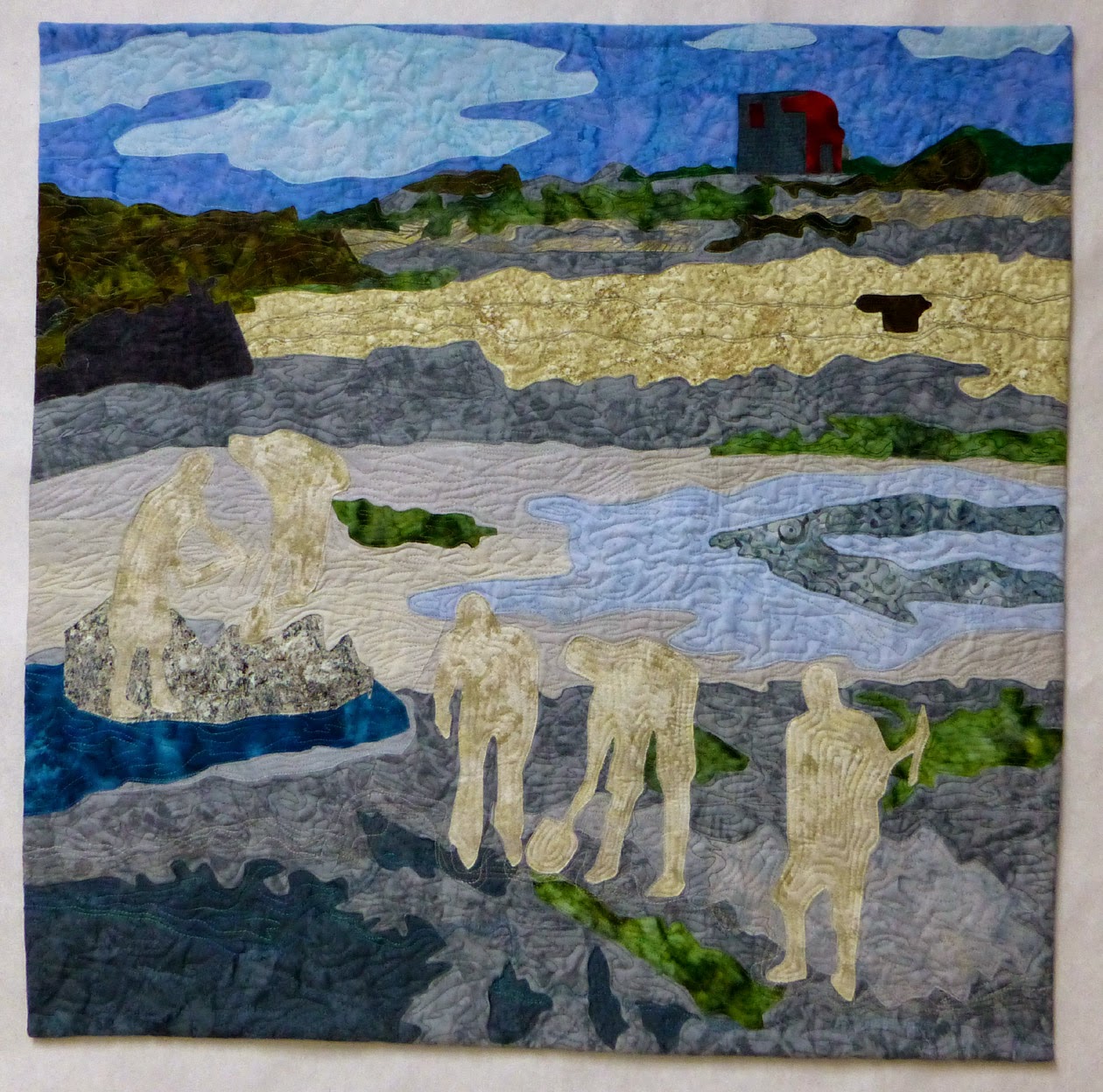 Quarry Ghosts by Marion Coleman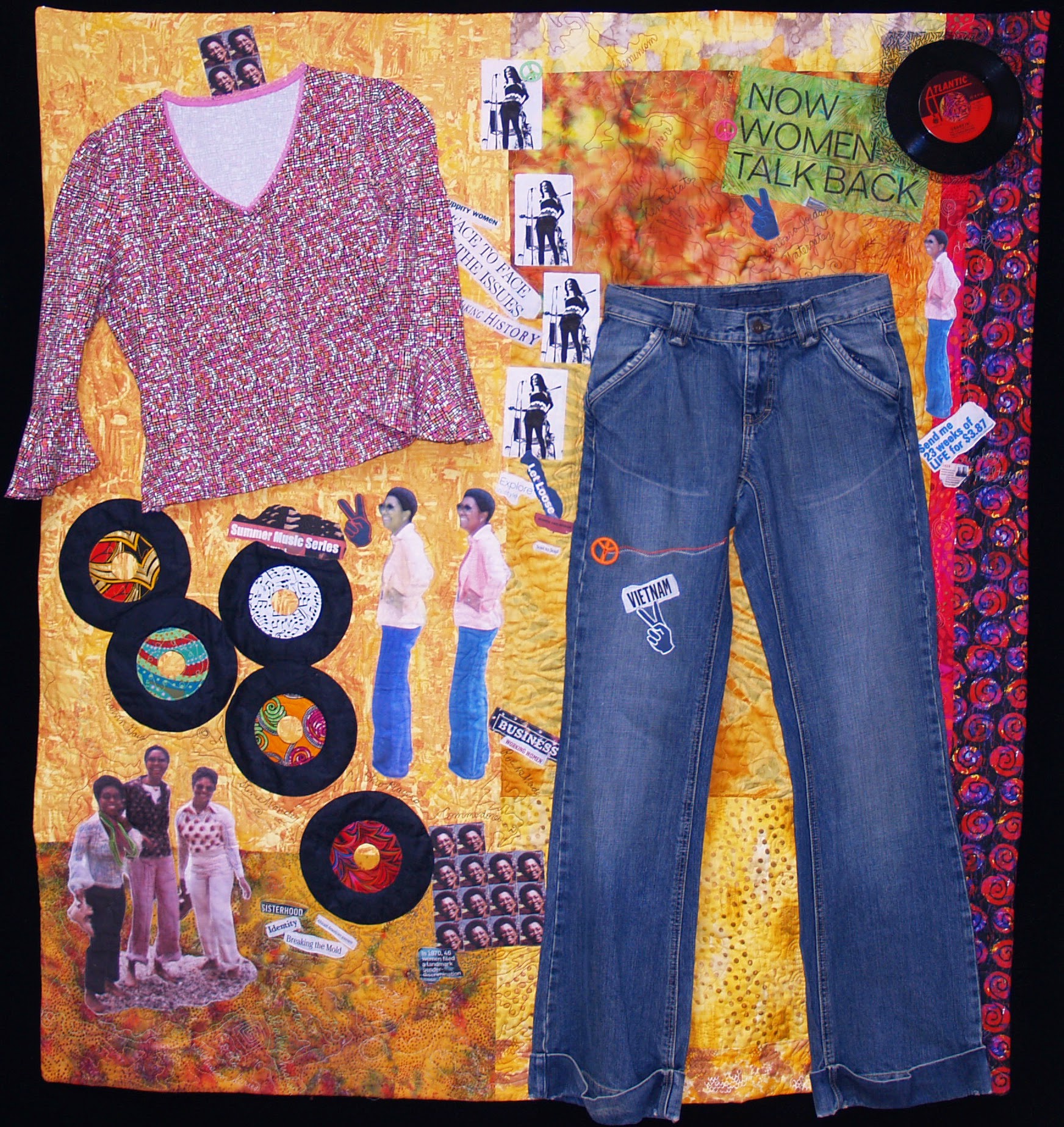 Coleman's quilts often represent a specific time and place. This is another piece she created for the upcoming exhibition.
Both projects, Pride in Place and Quilting Wichita Falls Together, were made possible by the generosity of the Priddy Foundation, a family foundation in Wichita Falls.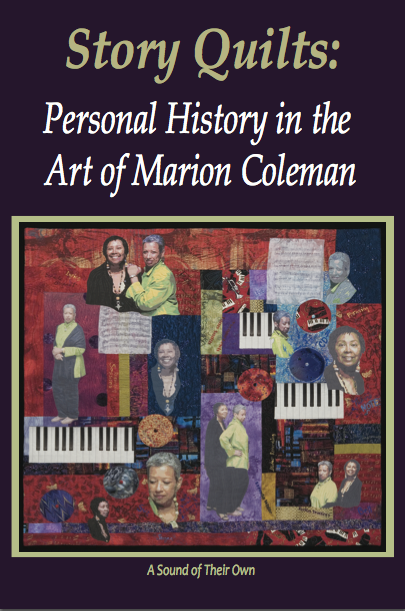 All are invited to "Story Quilts," Marion Coleman's exhibition at the Wichita Falls Museum of Art, October 17, 2014, from 6:00-8:00 pm.