SchoolArts Room
Progress on the Global Art Initiative
Yesterday I was able to deliver a batch of crutches my students decorated for Haiti. It was gratifying to see a room full of crutches ready to be shipped through a group of doctors ASAP.
---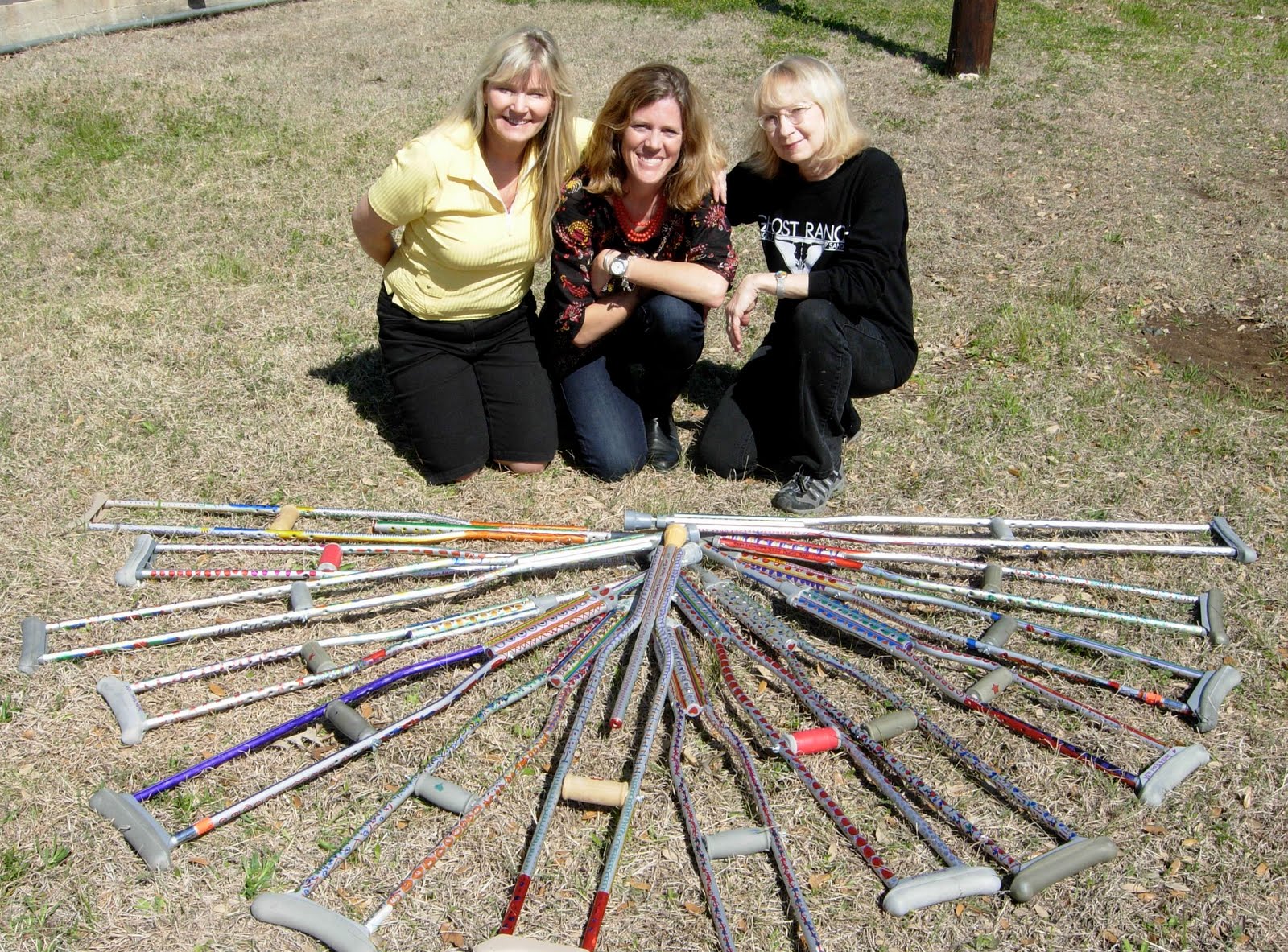 Yet the need may never stop. Laurie Berg and Samantha Melvin, the founders of this effort, and I talked about ways to make more people aware of this continuing need. The Global Art Initiative started before the earthquake in Haiti to help disabled artists but it is needed now more than ever.

One idea we discussed was having individual artists turn crutches into works of art. These could be collected to create a traveling show or could be auctioned off to raise money for Haiti. All suggestions are welcome. How can we get more people involved?