SchoolArts Room
Presenting SchoolArts Magazine's First Summer Issue
This new issue of SchoolArts magazine marks the inauguration of our first Summer issue, devoted to the theme of recharge/renewal/refresh. If you are like most of the art teachers I know, you are what I call a 24-hour teacher. No matter when or where you are, you are constantly looking for ways to improve your teaching and discover new approaches, lesson ideas, and techniques to try to with your students. What better time to pursue this than the summer?
---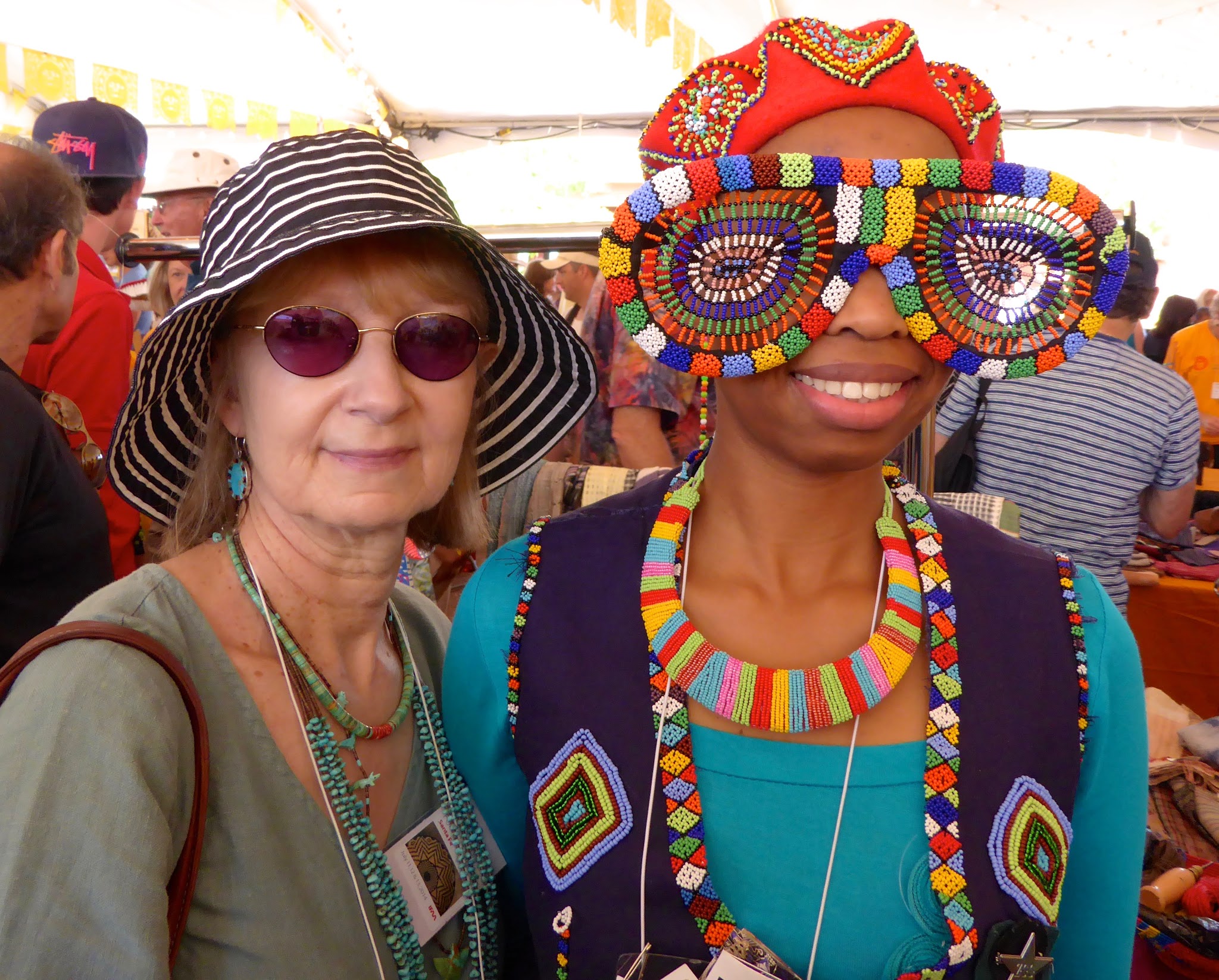 Nancy gets recharged by attending the International Folk Art Market held in Santa Fe, New Mexico every July.
During the summer you can break away from your school day routine, freed from the inflexible timekeeping of a daily schedule, and be directed by your own personal interests. What recharges you? Is it attending a summer institute or seminars, taking college classes, or travel to broaden your horizons? Or is it teaching or leading summer art lessons or art camps? Or is it trying out new media and techniques or making your own art? No matter what approach you take to your summer, to be an effective teacher and to prepare yourself for the coming new school year, you need to have time to learn, think, reflect, write, and make.
In this issue you'll find a number of perspectives from art teachers on how they spend their summer vacations. For example, Eric Gibbons, author of "Renew, Refresh, Reinvigorate", details how he runs a 4-5 week art camp, tries out new lessons, works on his blog and other writing, and travels. In "The Art of Relaxation," Rama Hughes explains how he finds joy in relaxation, "the fuel that keeps us going as artists, as students, as teachers, as parents, and as human beings."
What will you do this summer to get excited to start a new school year with fresh ideas and enthusiasm? How will you find your own joy in your summer vacation?