SchoolArts Room
Porcelain in Pen: Inspiration from Chinese Porcelain Plates
Celebrating cultures is a concept that helps broaden our understanding of our world. Especially given these complicated times, the arts, and particularly the visual arts, are vehicles that most wonderfully address this need of cultural understanding, in ways that raise our spirits.
---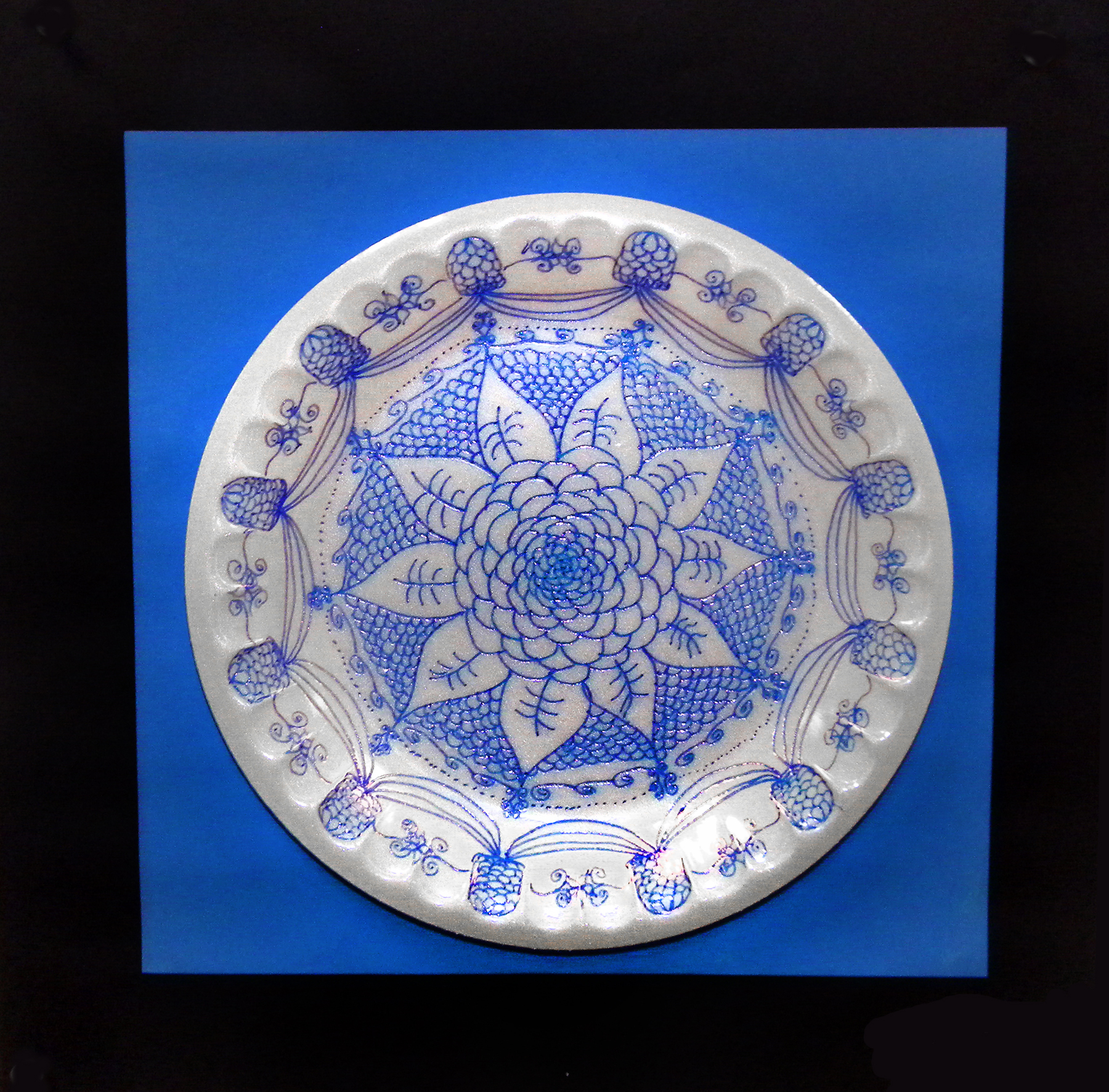 Recently, our fifth graders mentally journeyed back in time to the Asian continent to research and then create artwork sparked from an art form originally begun more than a thousand years ago, Chinese porcelain plates.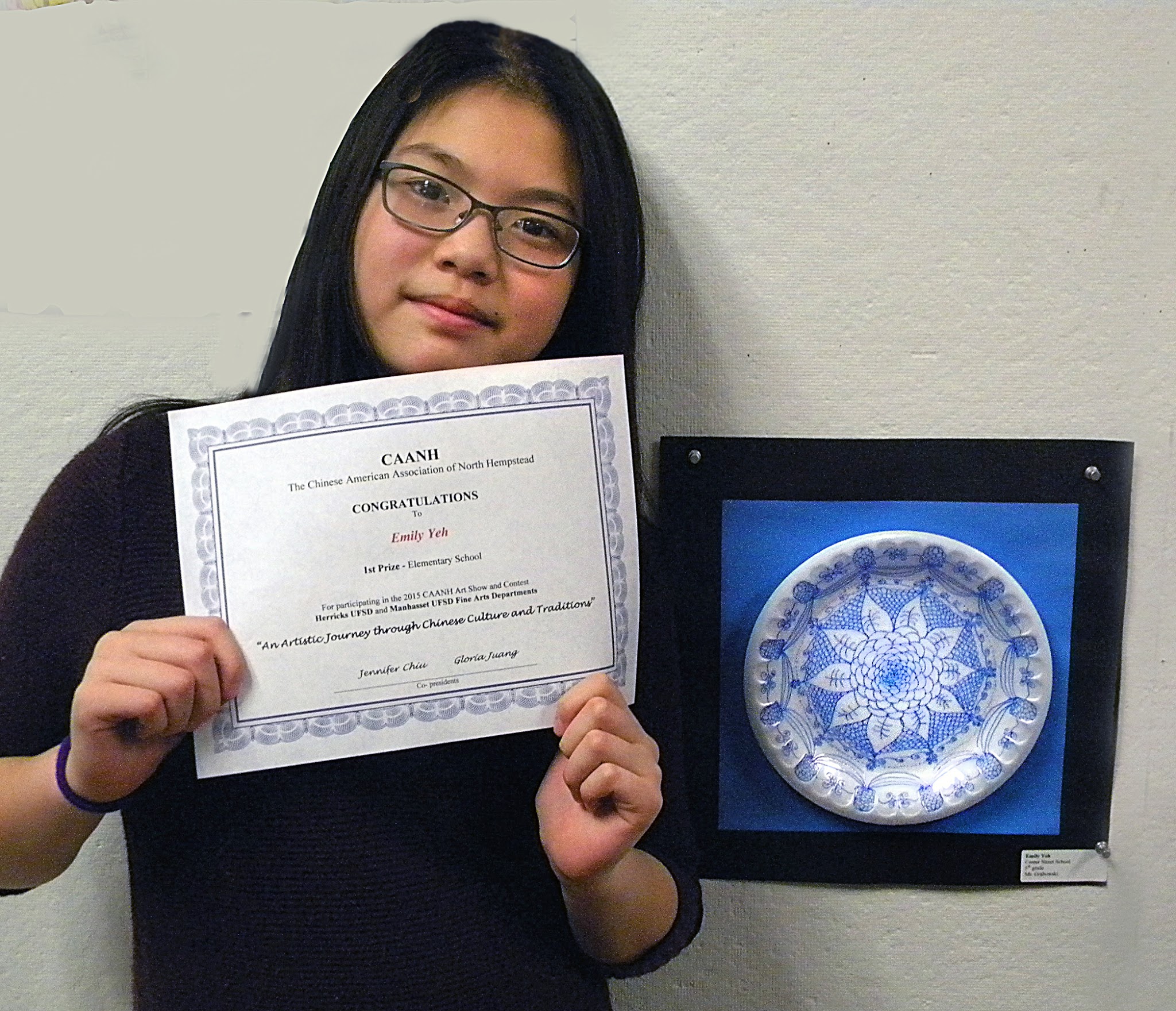 Emily Yeh
Students conducted research and learned that the first porcelain plates were produced in China during the Tang Dynasty (608-906). The key ingredient was kaolin, soft clay that was then mixed with porcelain stone and fired at a high temperature. Cobalt, a precious commodity at the time, was added to make the blue color of details. The art form thrived and by the 14th century China was exporting to the near and Middle East. The 17th century saw these plates in demand in Europe, where others there began to create their own versions.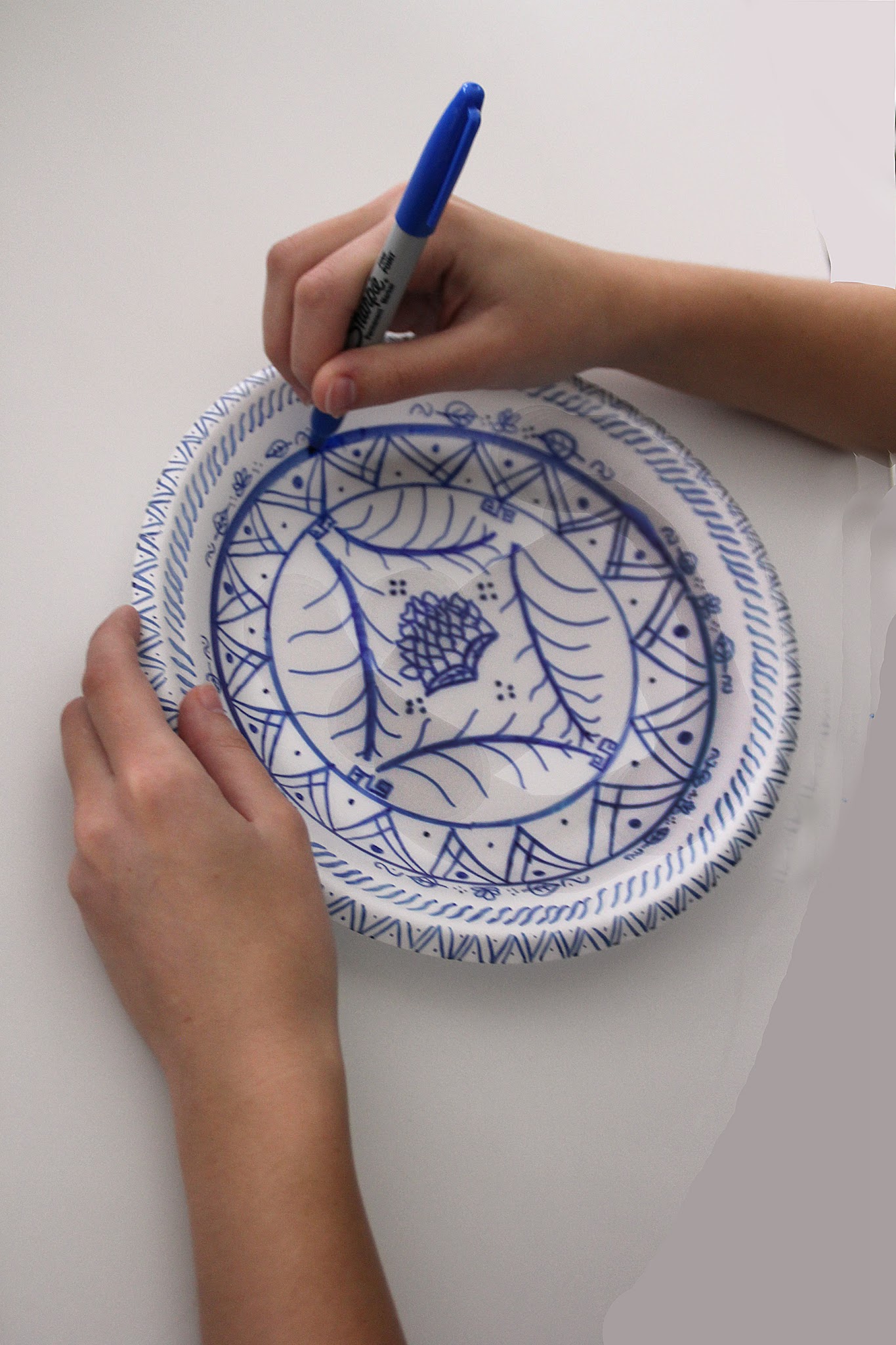 I asked my students to create user-friendly, updated versions of porcelain plates, drawing on Styrofoam plates with permanent markers. We discussed addressing similar themes found on the Chinese plates; they chose flora, fauna, and landscape to be their focus. We found the best Styrofoam plates to use were those that were the most smooth, with the least amount of indentations. Styrofoam plates were found to be superior to paper plates, as they resembled dinnerware more closely, and were brighter in tone.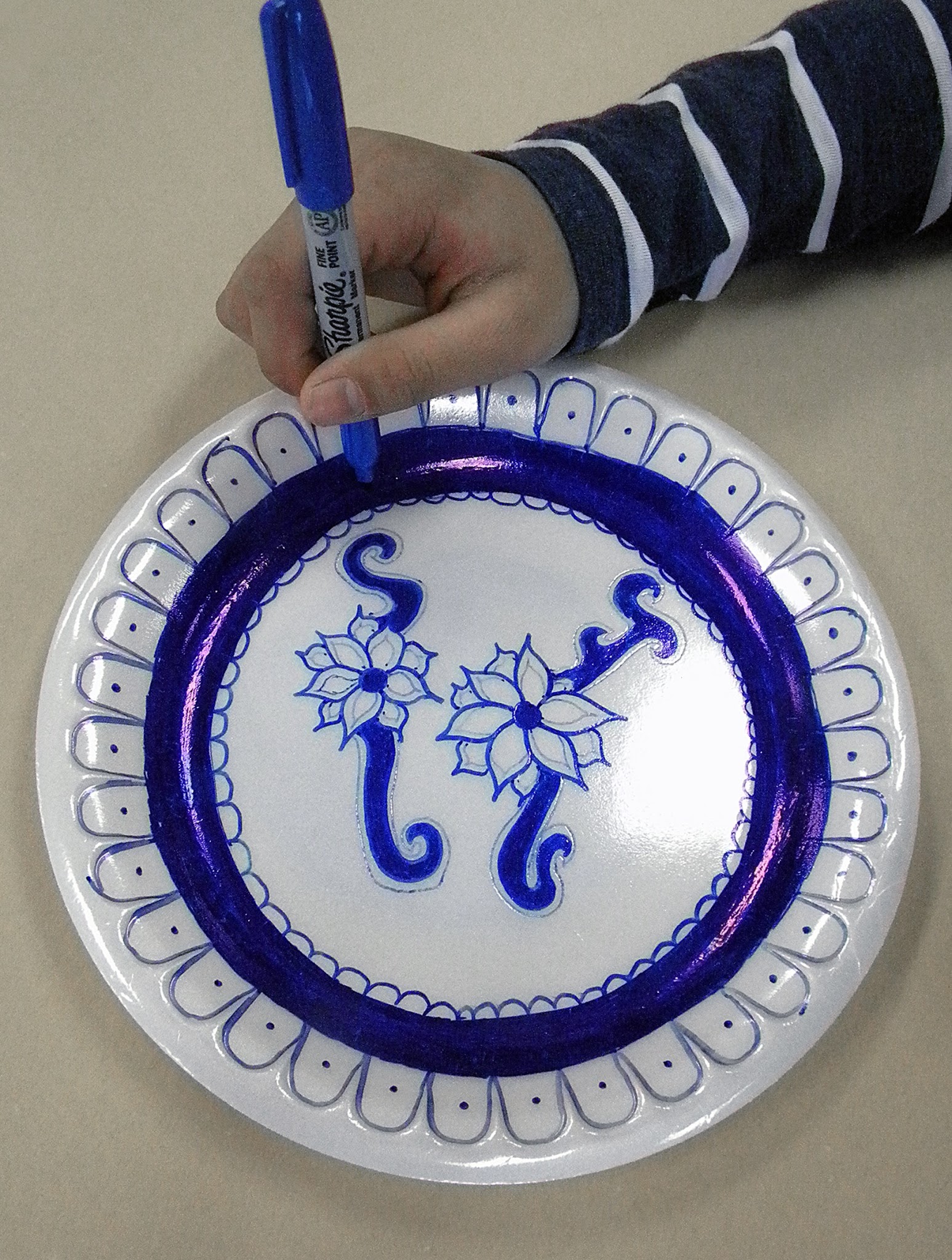 My students began by creating recurring patterns around the edges of their plates with permanent blue markers. Next, I asked them to choose an organic theme or a theme that highlighted geometric and organic shapes, and to begin designing the interior of the plate. I provided traceable circular shapes that they could use to insure uniformity, if they chose to create a more decorative geometric design.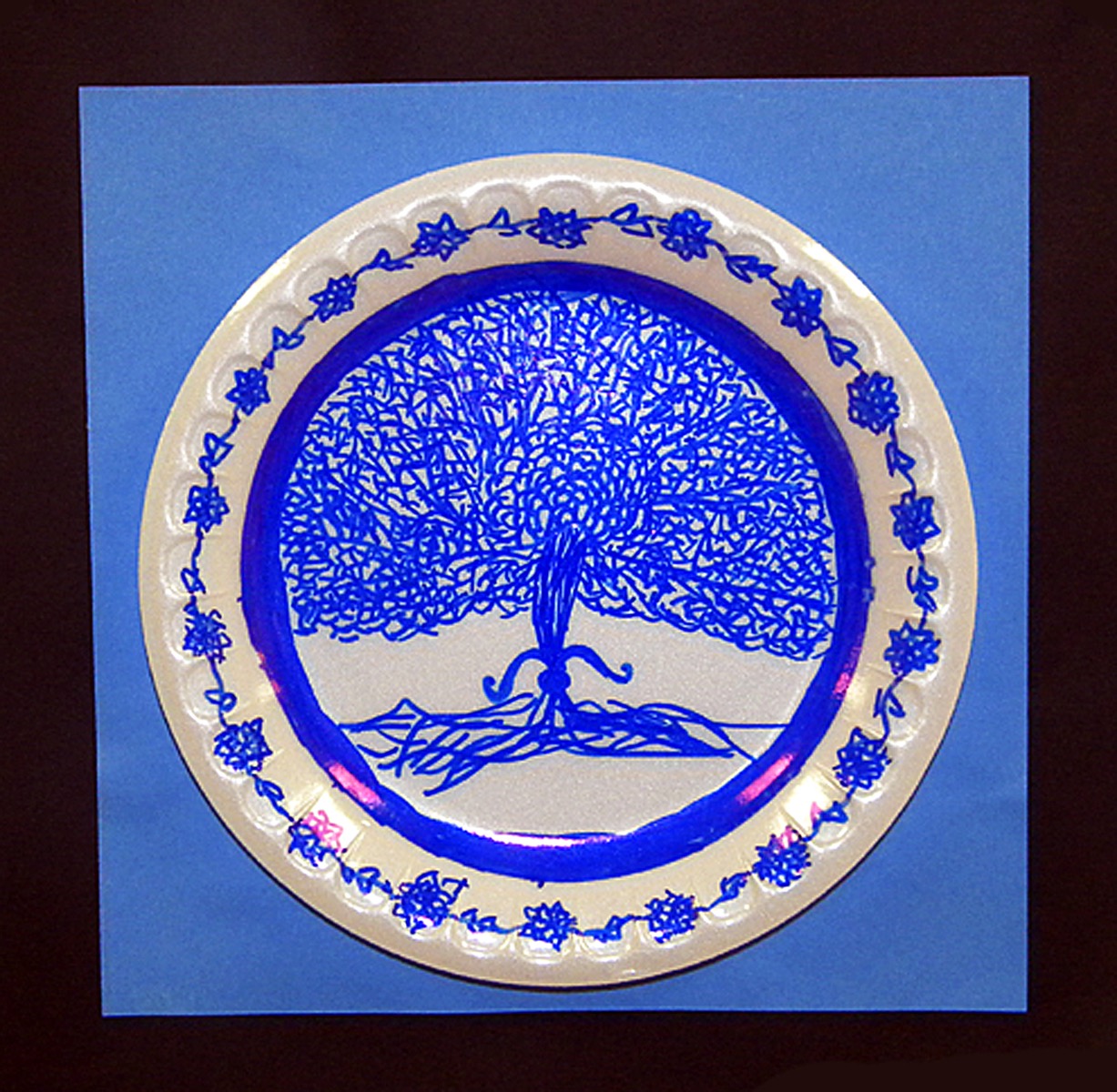 My fifth graders very much enjoyed this challenge. I prompted them to work with care to insure their patterns were consistent and their subject matter was appropriate. Particular care was also needed as well to avoid smearing the permanent markers on their work, or themselves. Their wonderful results were displayed at our district art show to generous reviews.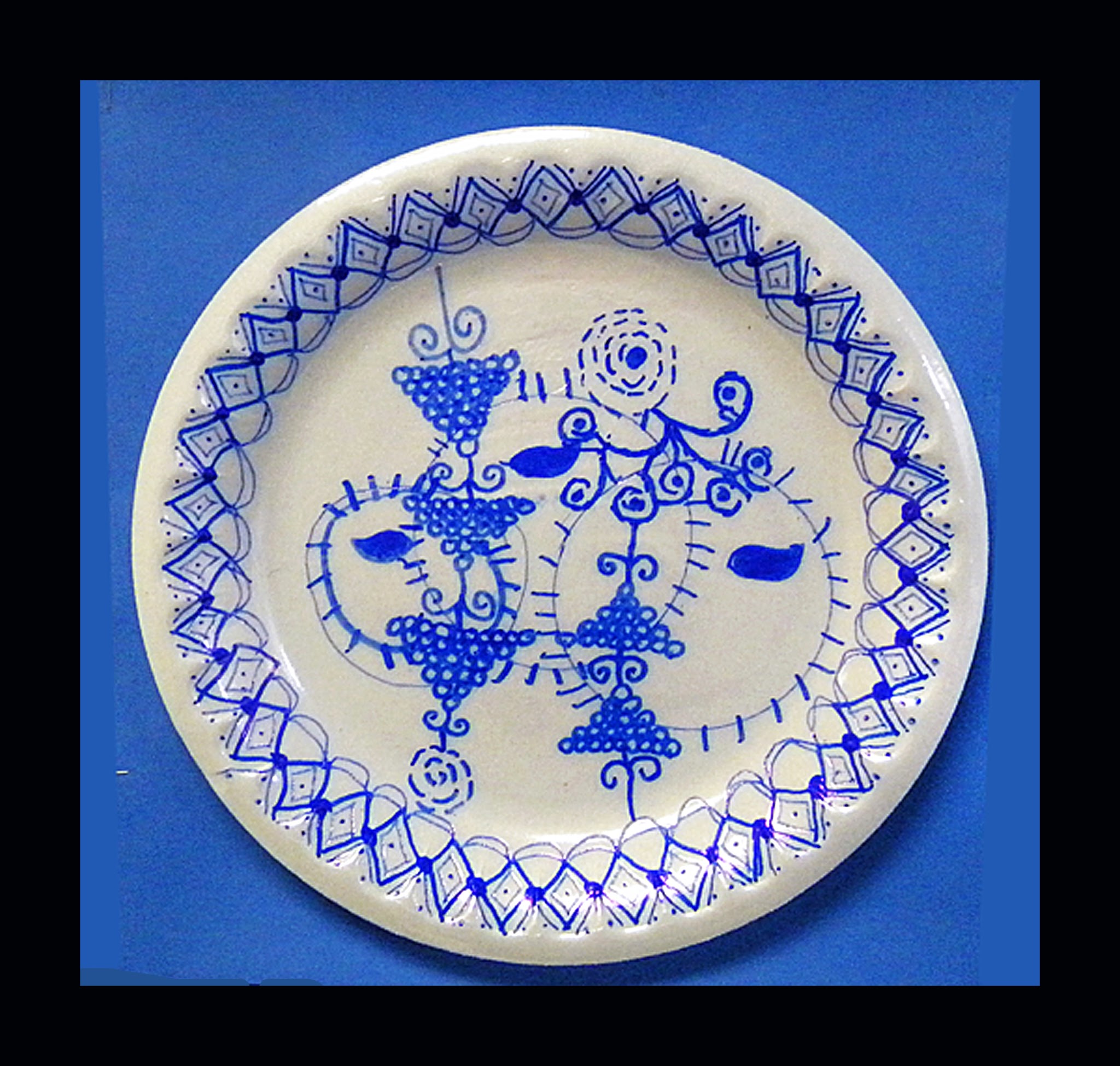 We are at our most successful as art educators when we stretch the minds of our students to help them understand their place as artistic global citizens. Linking with other cultures and techniques makes us all better learners, broadens our knowledge, and brings us all a bit closer together.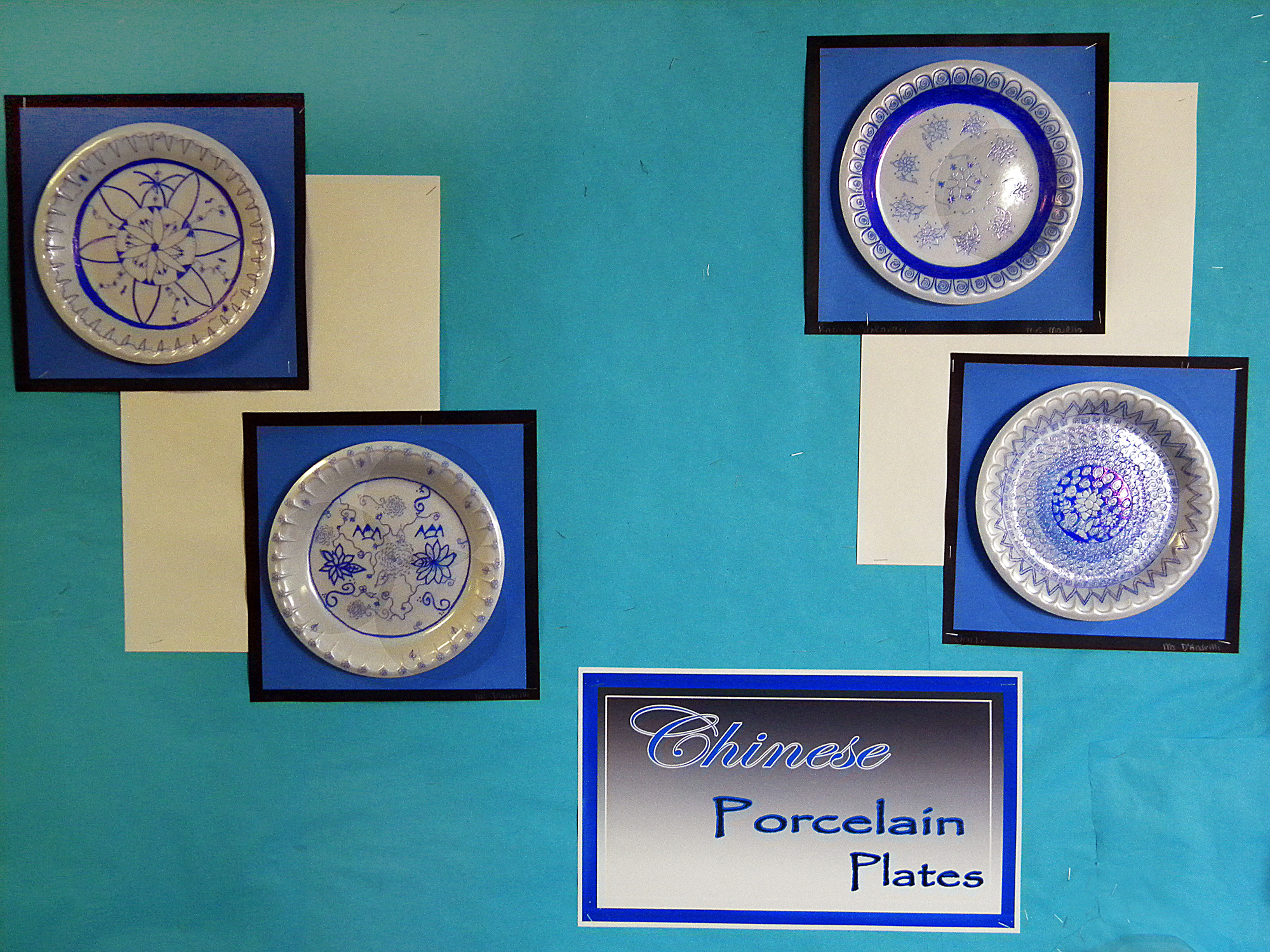 William Grabowski is an art teacher at Center Street Elementary School, in Williston Park, New York
.