SchoolArts Room
Picassohead Digital Art
Teaching media arts and exposing elementary students to digital design does not have to be challenging in a classroom with limited technology. I have one computer and one iPad in my elementary artroom and I have found ways to incorporate digital design into my curriculum.
---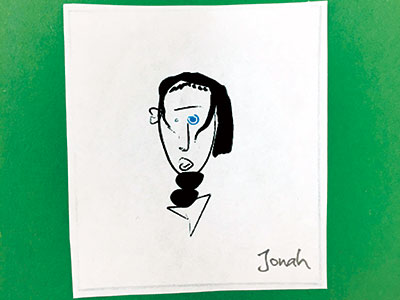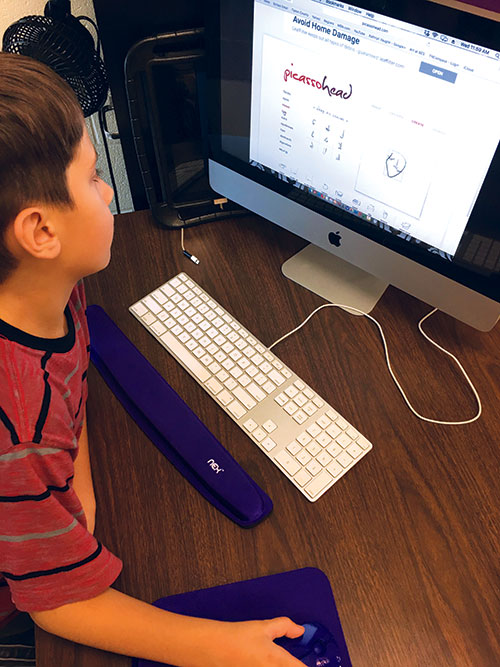 During a lesson in Cubism, my students in second through fourth grade learn about various artists in the cubist movement, with an emphasis on Pablo Picasso and his paintings of Dora Maar. We discuss how Picasso used shapes and strong black lines in his work. I model for students how to draw a cubist-style portrait using thick black markers and shapes on paper. Then I turn on my projector, connected to my classroom computer, and show my class how to make a digital cubist portrait.
Picassohead
Picassohead is a digital tool that allows users to create cubist-inspired portraits using famous features drawn by Picasso himself. The site, created by RFI Studios in 1999, has been popular with students and teachers to promote creativity and digital learning.
For years, I have used the Picassohead website with my students to digitally design their own cubist-inspired portraits. We project their design attempts on my classroom screen so that the other students in my class can watch the process while creating their own cubist-style drawings on traditional paper.
Picassohead users can choose facial features and abstract shapes to create their artwork. They can use the site's Create interface to scale up or down the size of objects, change the color, flip, and rotate items. The artwork can then be signed digitally and added to an online gallery hosted by the site. My students love going through the galley and looking at the creative projects made by people all over the world. Sometimes they even come across portraits I have designed over the years of teaching. The digital gallery contains artwork from 2003 till now.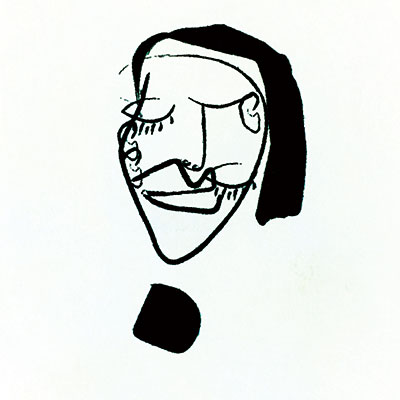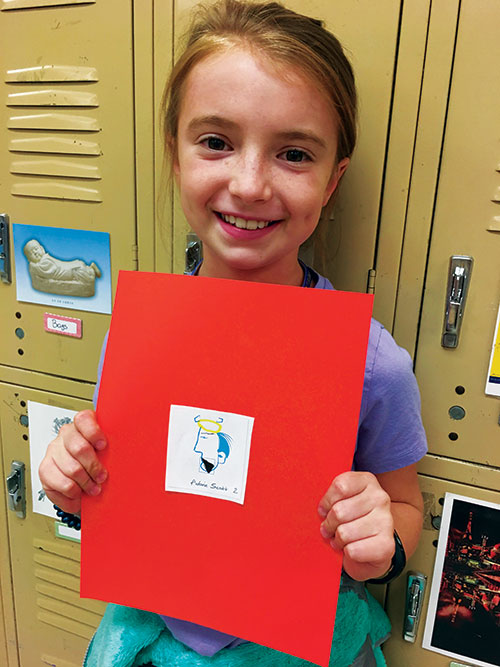 Digital Portraits
It takes only minutes for each student to create their own digital cubist portrait. Each student in my class can create a portrait in the two classes we devote to Cubism. After each student finishes their online design, we upload them to the site's gallery and then print their digital artwork and display it next to their hand-drawn cubist portrait. You can also choose to email the portraits to the child's email or their classroom teacher.
This activity is an excellent way for my students to learn about media arts and have their first digital design experience. It works well with limited technology and with students with various abilities.
Kathryn Vaughn is an art teacher at Brighton Elementary School in Brighton, Tennessee. MrsKathrynVaughn@yahoo.com
NATIONAL STANDARD
Producing: develop and refine techniques and work for presentation.