SchoolArts Room
Thinking About Design
As a former graphic artist (from the long ago days of press-on type and hand-cut masking film overlays), I have made it a point to include the design of the world around us and the careers thus represented in my teaching, but I welcome the increasing focus in art education on design and design thinking.
---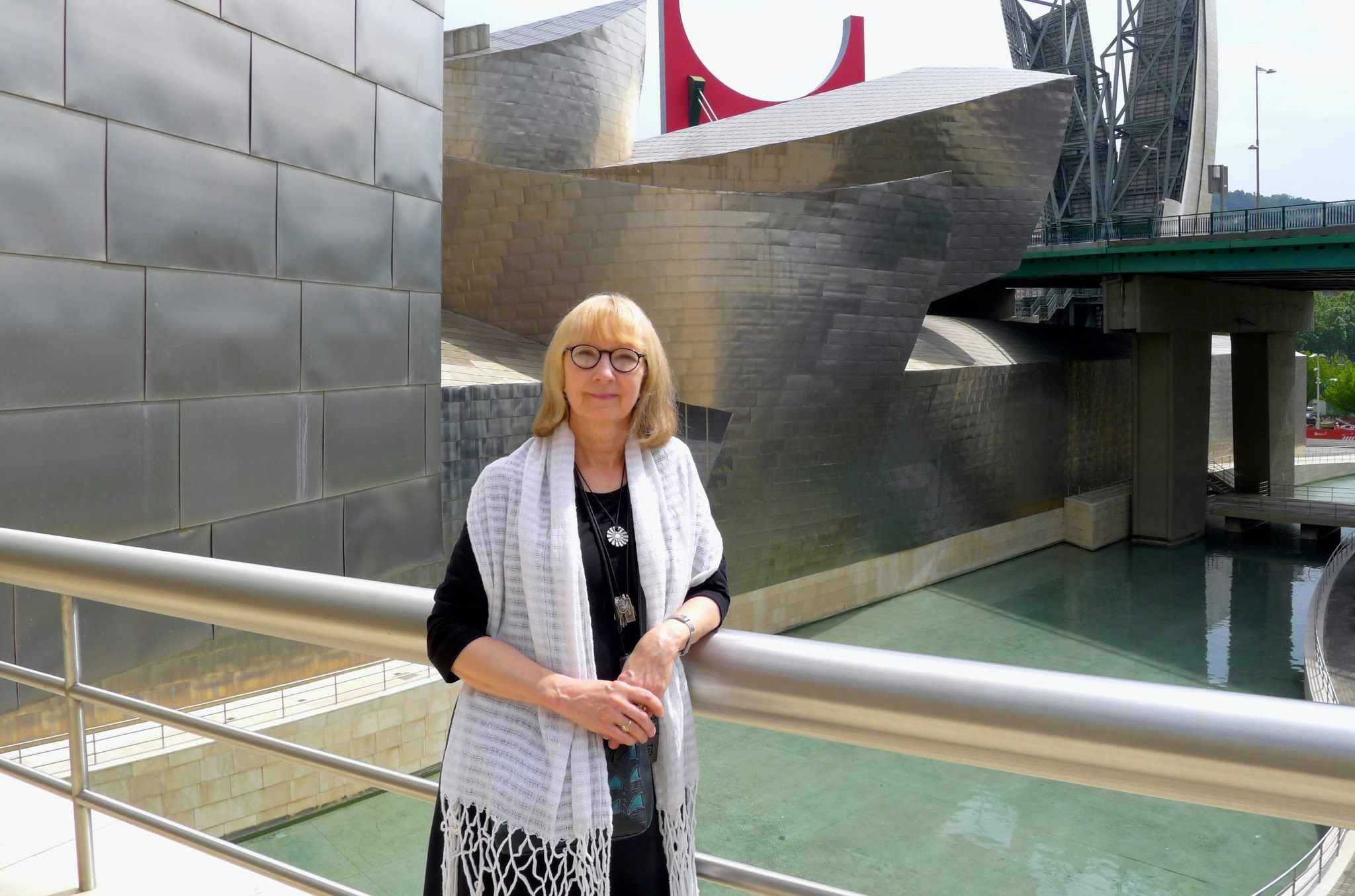 At the Guggenheim Museum in Bilbao, Spain, designed by architect Frank Gehry
This is evidenced, in part, by The Art of Design: Form, Function, and the Future of Visual Arts Education, the theme of the upcoming National Art Education Association (NAEA) convention in New Orleans March 26-28, 2015. Another indicator is the development and recent publication of National Media Arts Standards that parallel and correlate with the new Visual Arts Standards.
The April issue of SchoolArts is our second (August/September 2007) in our history to focus on design and design thinking, and has been developed with the invaluable assistance of two individuals who each wear many hats: Joe Schwartz, Trustee, DESIGN-ED Coalition; and Martin Rayala, Chief Academic Officer for Design-Lab Schools, Philadelphia, to identify and share significant design-related programs and projects.
Design thinking, given broad, popular exposure by Daniel Pink's engaging 2005 book, A Whole New Mind, is a process that facilitates the design of objects, information, environments, and experiences. Design thinking can help students become successful adults with the 21stcentury skills of creativity and innovation, critical thinking and problem solving, and communication and elaboration.
In preparation for this issue, I participated in DESIGN-ED 2014, an engaging national conference on design education, held in Philadelphia last summer. This coming summer, you will have the opportunity to present at or attend LEARNxDESIGN, the 3rd international conference for design education researchers and PreK-16 design educators that will be held in Chicago, June 28-30, 2015. You can learn more about this conference here. I highly recommend it.
Why Should Art Teachers Teach Design Thinking?
It is engaging to students.
It promotes visual literacy.
It provides meaningful opportunities to collaborate with others.
It is another valuation of the importance of the arts.
It can lead to careers in the arts.
Who can teach this better than art teachers?