SchoolArts Room
My Take on Alaska
Bill and I are just back from Alaska from our first Road Scholar trip. We spent 10 days in Denali and Kenai Fjords National Parks with park rangers, naturalists, and other experts guiding us on explorations on land and water. I fear Alaska may be some of the only true wilderness left in our country and I hope we can keep it safe. You can walk about a mile (or less) off any road (they're aren't many) and easily get lost in the wilderness.
---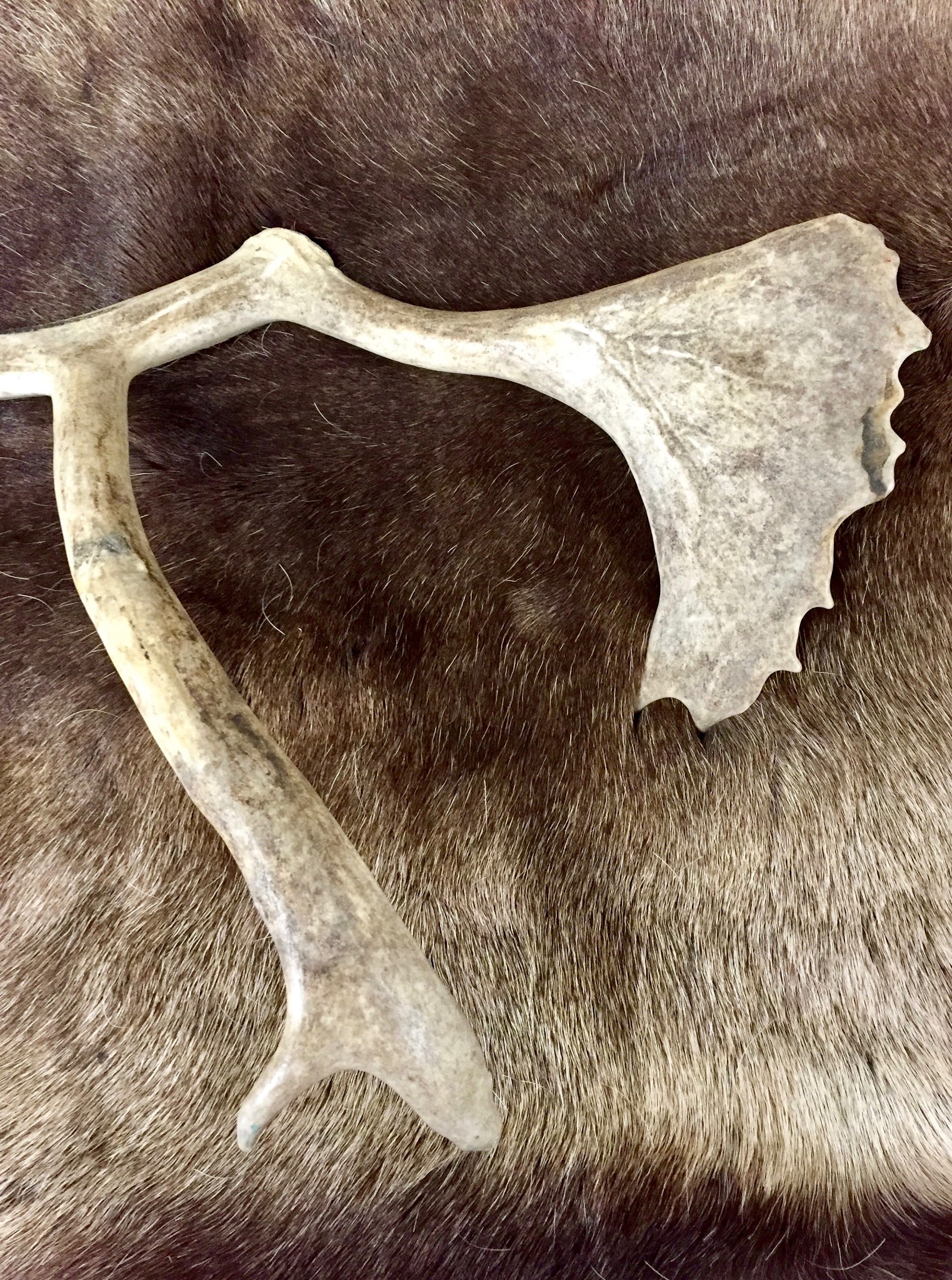 Caribou horn and hair.
Apparently few visitors get to see Denali with a clear view. We were lucky that way many times. You can only drive into Denali a few miles in an effort to preserve the park. For the rest of the 90+miles of road, you have to be in a park bus. The buses pull over for wildlife viewing but, of course, you can't get out. Hikers can take a regular park bus run but cannot hike and camp just anywhere. Apparently the moose were coming into rutting season so their haunts were off limits. We did see some, along with all kinds of other animals.
We stayed at the Denali Education Center just outside the park.
Grizzly claws (not from a live one). We had 7 grizzly bear sightings in the park, all in different colors. We didn't even try to photograph them. We were happy to get to see them.
Everywhere you look is a calendar shot.
At a glacier.
Denali grizzly bears are not as large as those in southern Alaska, as they don't have fish to eat (the salmon don't make it that far north). We were warned to stand your ground with bears but to run from moose (or get behind a tree, if any are around).
Antlers and skulls.
I can understand Georgia O'Keeffe's attraction to antlers, skulls, and bones.
Beaver lodge
Denali National Park is the only one to have working sled dog teams. Since snow machines are prohibited in the park in winter, the dog teams are used to move supplies and monitor the park. This dog just had puppies.
Fireweed
I discovered it's great to sit behind the driver.
Resurrection Bay in Kenai Fjords
Exit Glacier at Kenai Fjords National Park
Octopus made from trash from the ocean, on display at the Alaska SeaLife Center.
We must protect our national parks and monuments. The land and the creatures in it should be left alone.