SchoolArts Room
Making Meaning with Handmade Books
Recently on my blog I discussed attending the NAEA convention, where one of the big themes was about the process of art making, not necessarily the product produced.
---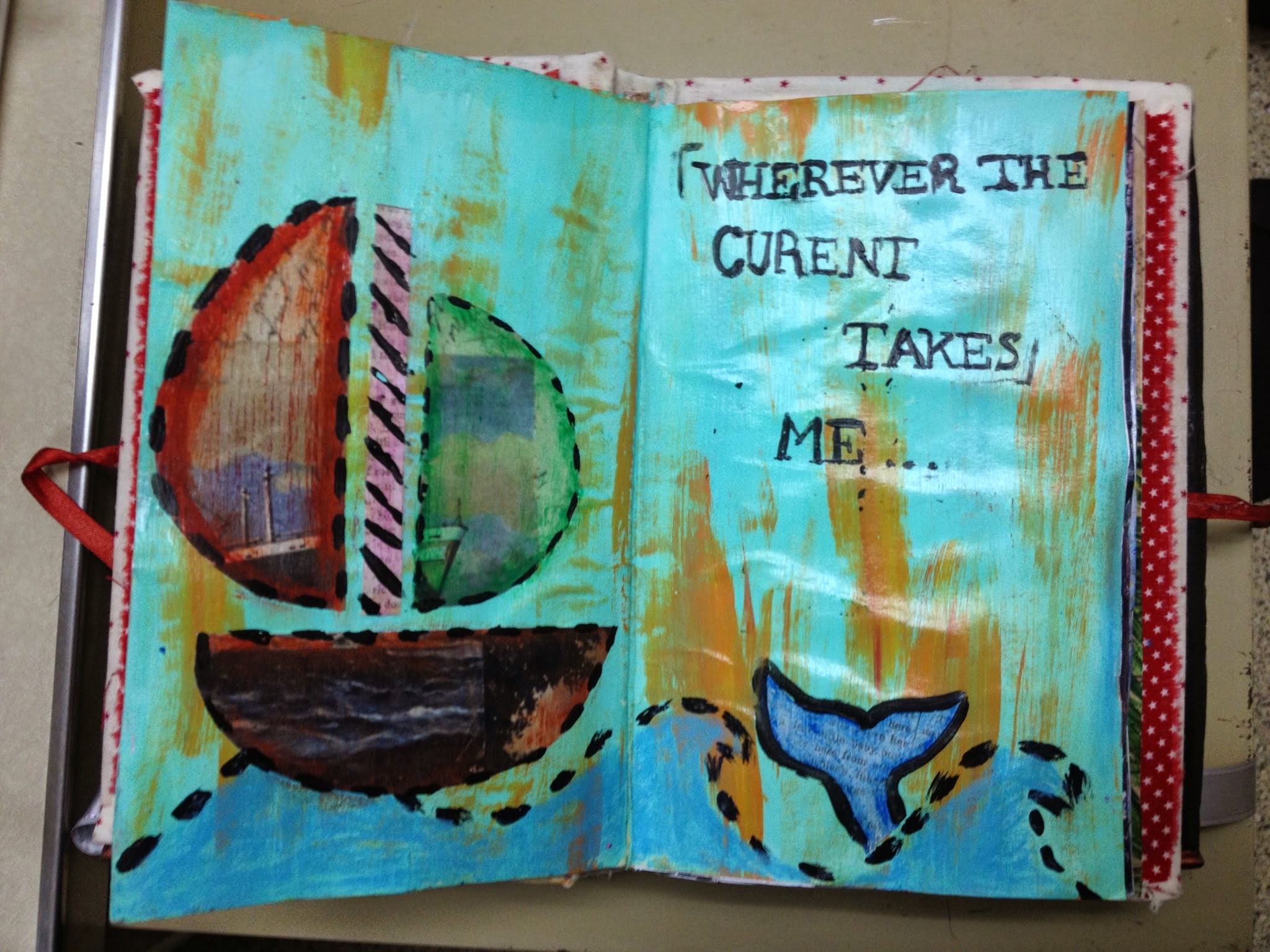 by Jeanne Bjork, reprinted from SchoolArts, October 2014
The focus upon process allows students to "fail" in productive ways as they creatively solve the problem of the specific assignment. It struck a chord with me that art is about the "big picture, " the ideas and thinking that produces truly complex art. Expanding upon meaning and relevance for the artist and the viewers of art transcends the product-only approach to teaching and learning. The new NAEA standards embrace this idea as they involve four aspects of the art process: Creating, Responding, Presenting, and Connecting. These concepts draw a wide perimeter in which to teach and learn.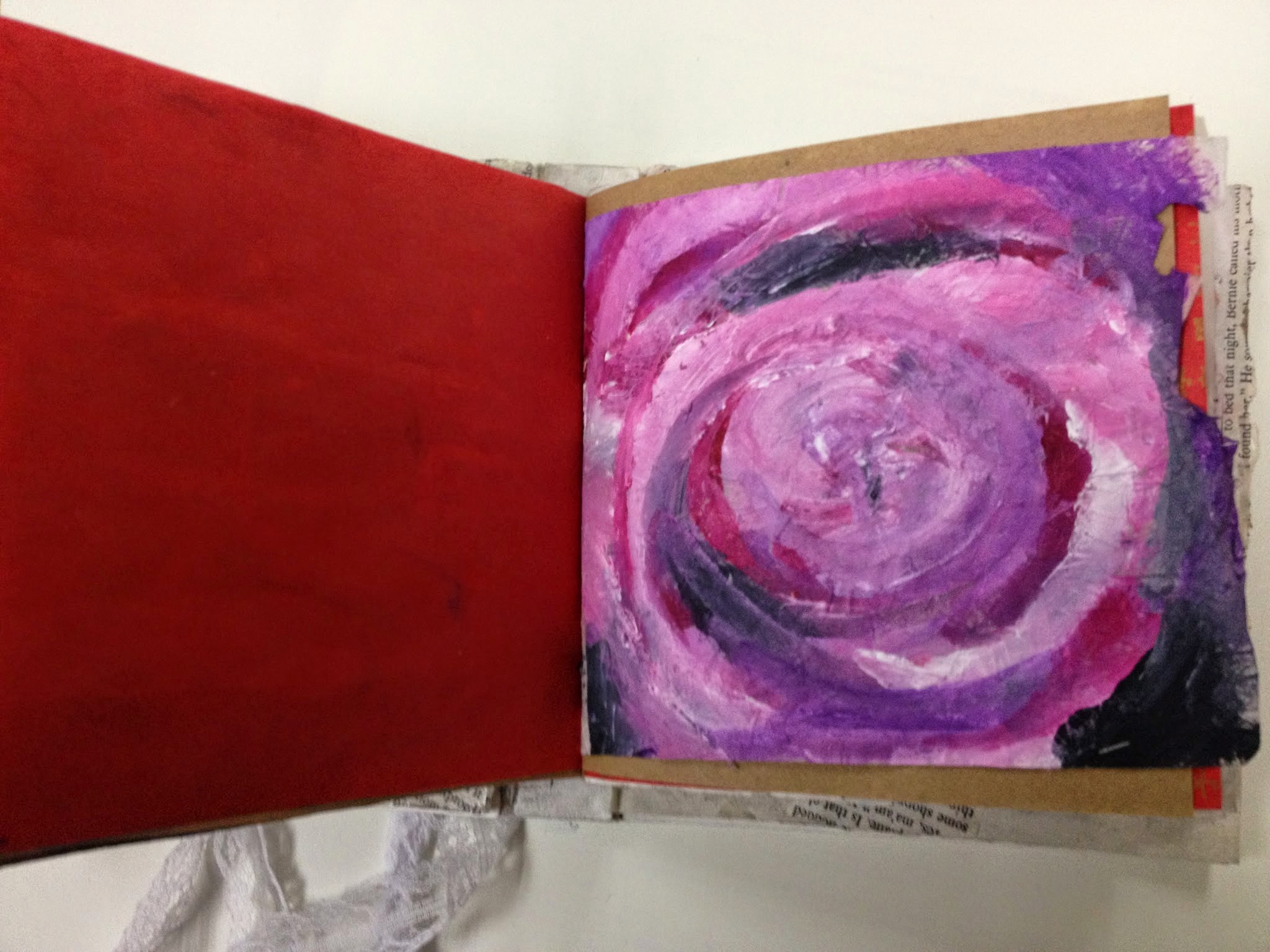 Students in my Drawing 2/Painting 2 class and Digital Photography have been exploring themes that are personally relevant to them. The work that has bee produced has been beautiful, but it has been the process of Creating this work that has been truly inspiring. There was also the technical problem solving involved as students learned how to hand make a book: making the paper, binding the pages, and then designing them with drawings and paintings. The technical process, though, has only been part of the assignment.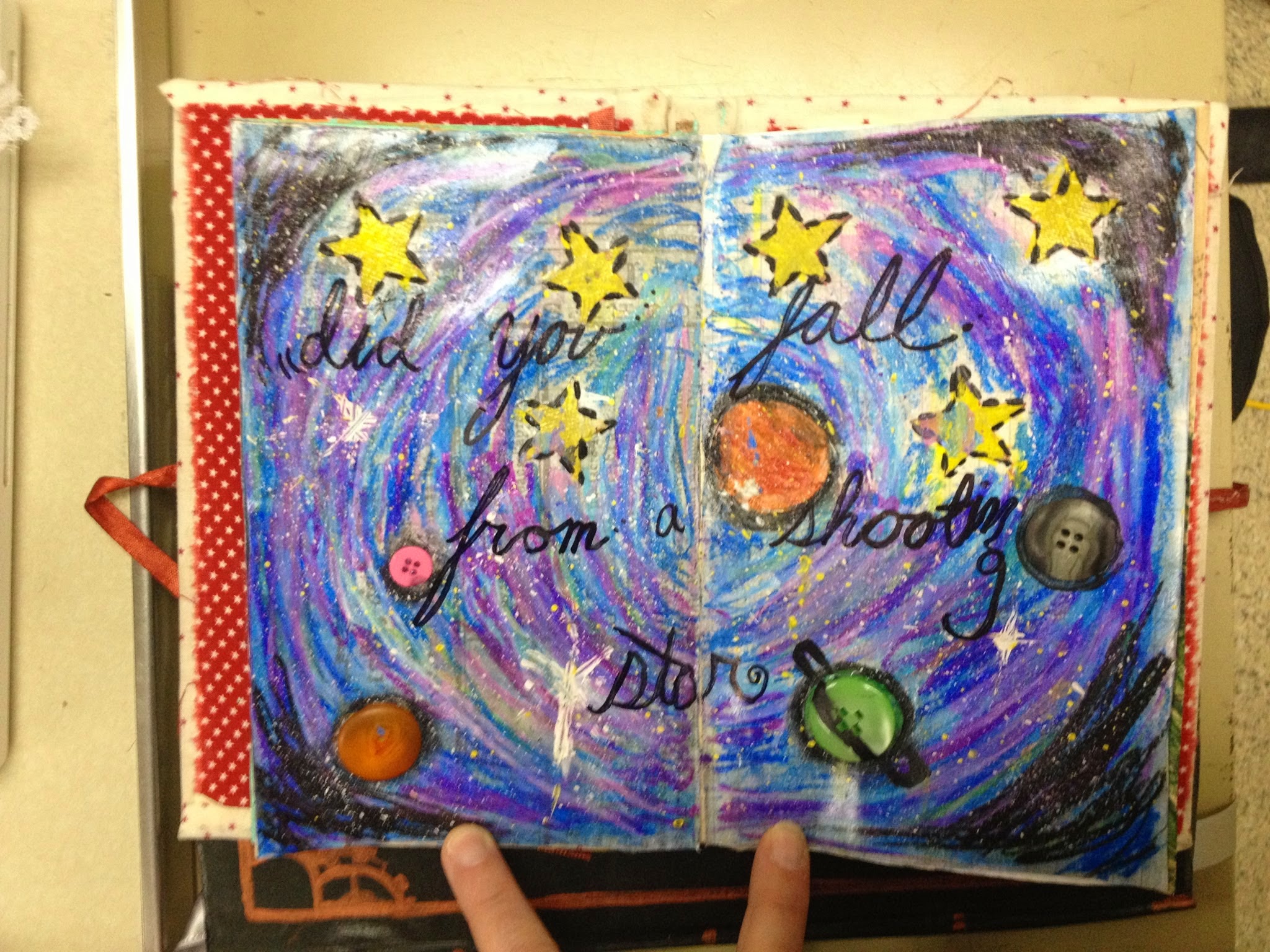 The thinking that students were involved in along the way is something difficult to capture through a rubric and yet this is where the real learning and development took place. Students Connecting to what personally matters has been a vital part of this process and students have shared stories of many topics with me as they've worked. One student shared how he has battled with dyslexia and has found art a way to transcend his disability. Another shared how she some day hopes to find her birth mother again in the Ukraine. Another student has been very emotional as his family is selling the home he grew up in and moving across the country, adding to the already emotional prospect of being a senior in high school.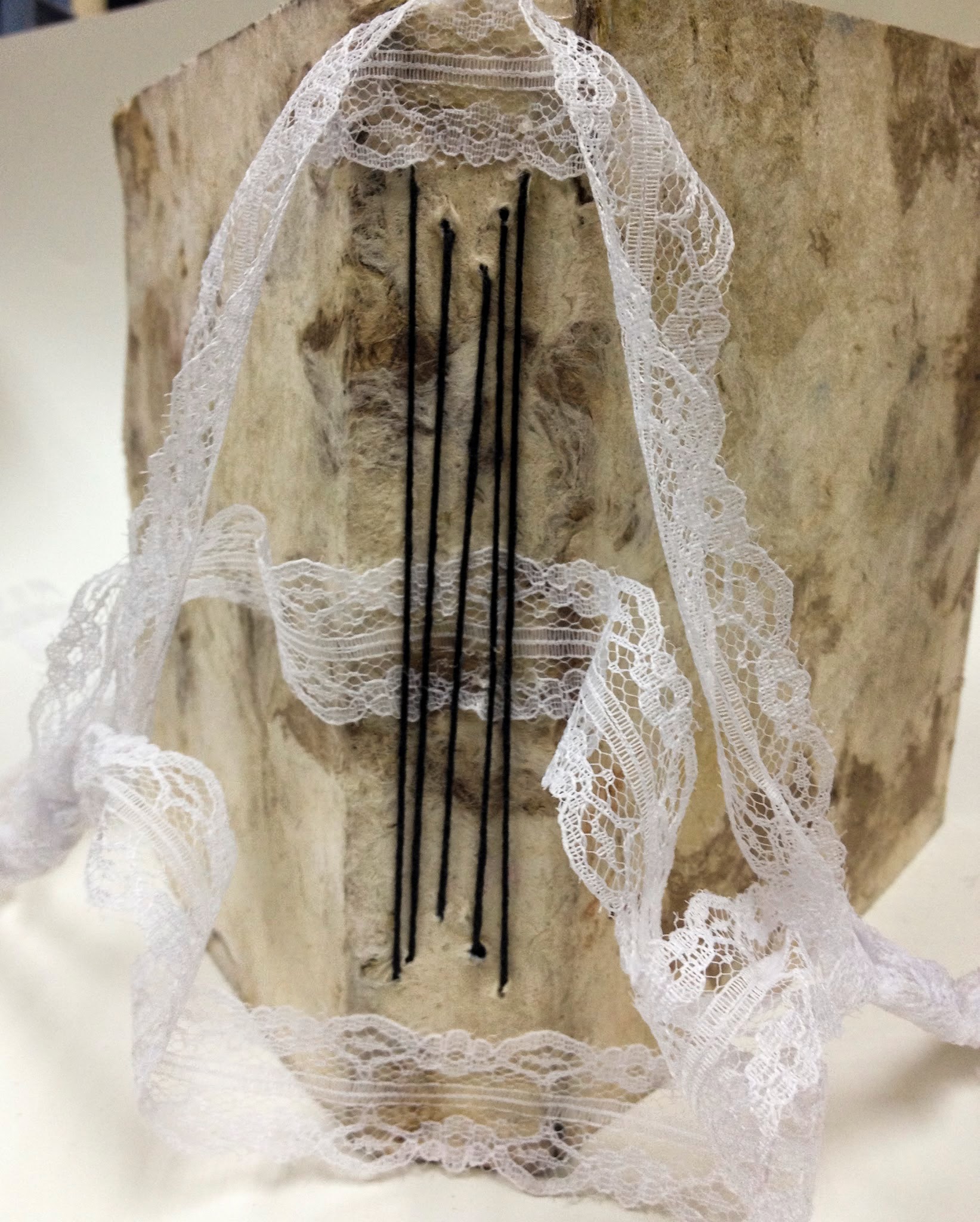 These are topics that weren't in my lesson plan or on the rubric, but instead were chosen by the students. Giving students a voice in the process of developing their artwork expands the planned curriculum in ways not originally envisioned.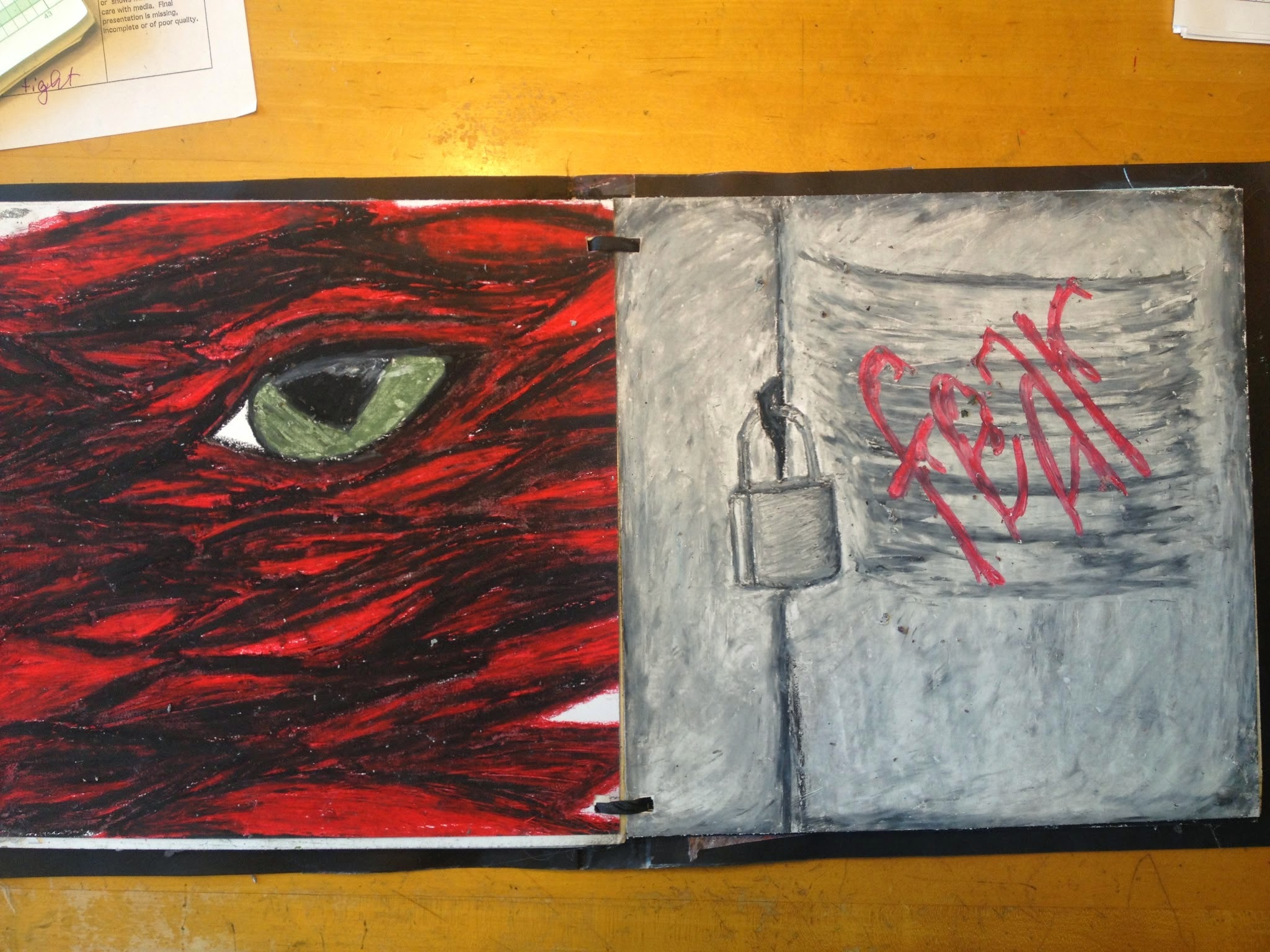 Lastly, asking students to Present and Respond via the critique process revealed some profound thoughts on the part of students, both in written responses to their peer's works and in reflecting upon their own art making processes. The critical thinking involved in this evaluation is part of the creative process at the highest levels. I am so proud of the work these students have done and hope that their discoveries last a lifetime.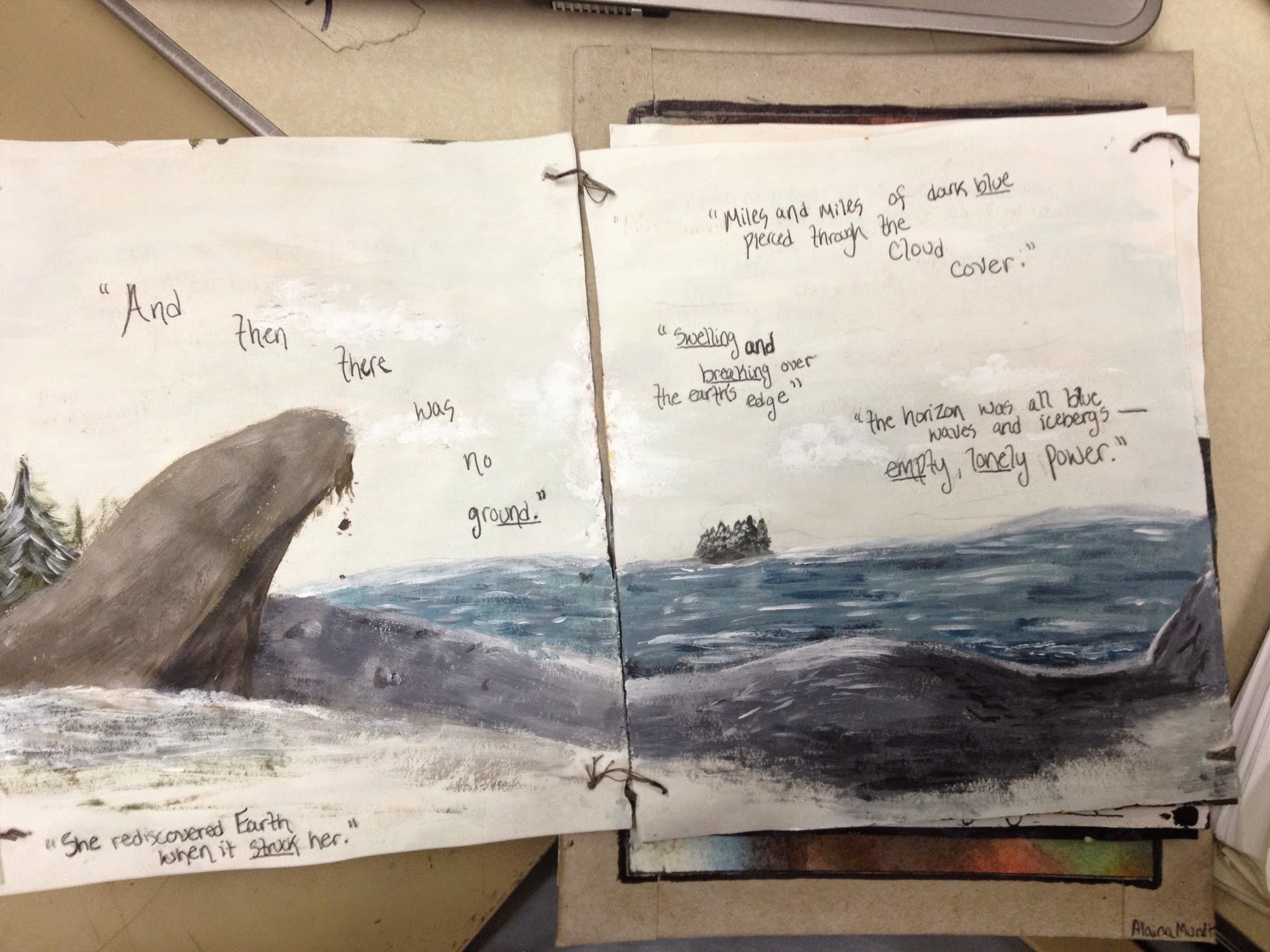 Assignment: Hand Made Artist Books
Create a handmade artist book using either altered art or handmade binding techniques. Use your original illustrations (drawn or painted) to create the cover and 6 double page spreads within the book. The entire book should be united by a theme of your choosing, with the binding technique making sense and also relating to the theme.
·
Work must be within an acceptable range of size. Not smaller than 5 inches square and not larger than 11 x 14 per page space
·
Show that you understand and can apply knowledge of the 3 Cs of quality art-making
o
Composition: Is there evidence of competent visual organization and design?
o
Craftsmanship: Is there evidence of technical proficiency and visual acuity?
o
Concept: Is there evidence of a clear conceptual idea present that most viewers
·
Work must be detailed and fully rendered in media chosen (painters use paint; for drawing,
use chalk pastel, oil pastel, colored ink or colored pencil)
·
6 double page spreads must be fully rendered and illustrated
·
Front and back cover must be fully rendered and illustrated
·
Book must be bound in one of the methods shown
·
Book must demonstrate one example of hand-made paper utilized in some way
·
Book must be able to open and close easily
·
The concept of the book must be heavily illustrated with drawn or painted images not lots of words.
·
Mind Dump: fill a page with writing, list everything you are thinking; clear your brain. Once you've done this go back and circle 3 ideas that interest you and brainstorm these ideas. What thoughts do these evoke? What images come to mind? Fill another page with written explorations and ideas that relate to this list. How can you develop these into a book design?
·
Divide a page into 6-8 boxes and develop thumbnails to plan your work. Show the bookbinding you intend and the design for the page layouts.
·
Research the various types of bookbinding and artist books using Mrs. Bjork's Pinterest boards as a starting point. When you choose a type of binding you should become an expert at that binding technique, doing the necessary research to complete the process.
·
Create an online proposal of what you will do for this project. This proposal must contain written explanation (1-3 paragraphs) that describe your concept, your bookbinding technique, how you will use handmade paper, what the compositional layout of each spread will be and what your plan is for craftsmanship. Complete the proposal as a response to the Forum on the Weebly webpage. You can embed links and images too, if it helps illustrate what you plan. Site your sources.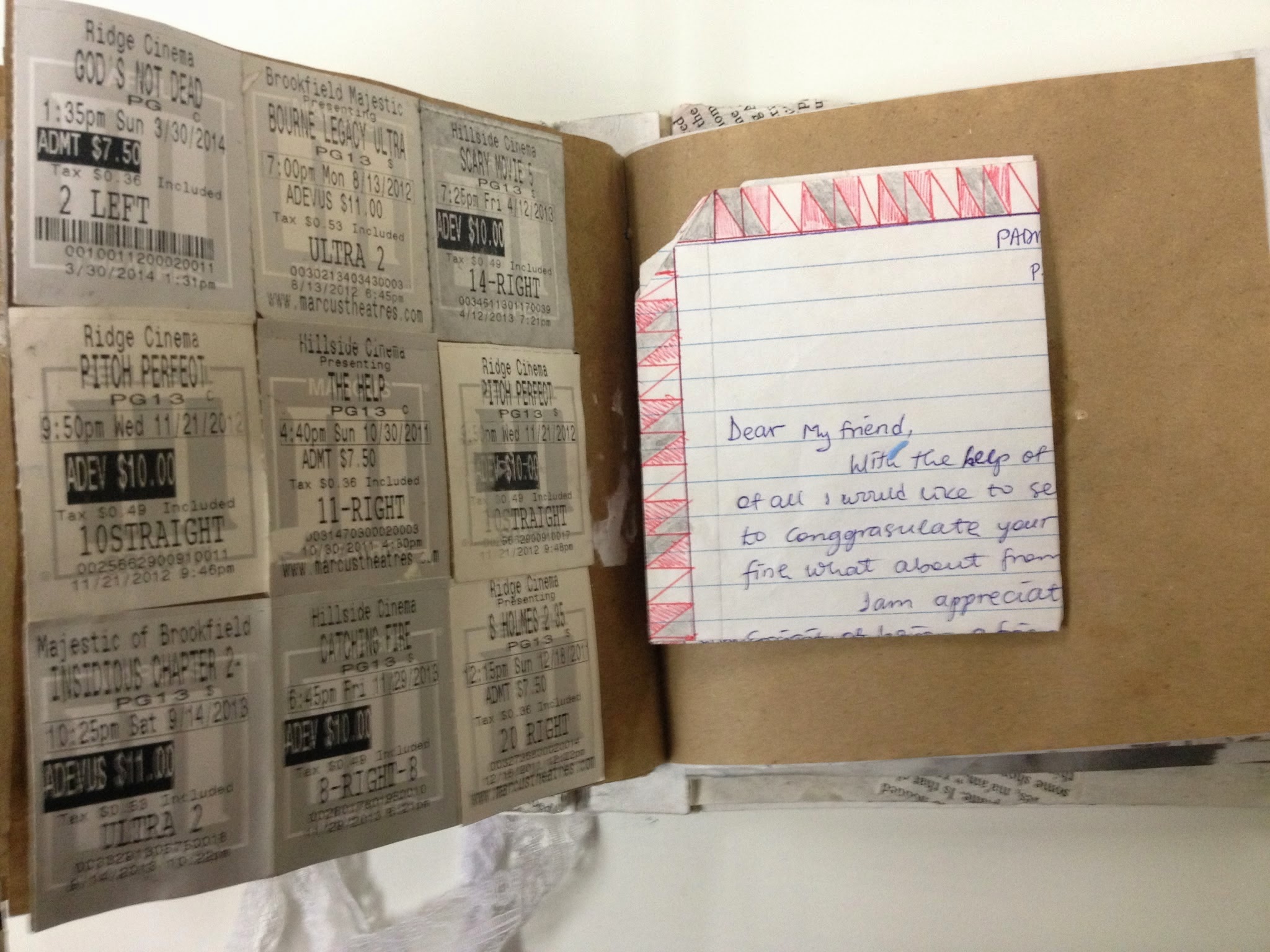 Web Link
http://phsvisualartdept.weebly.com/uploads/2/2/0/1/22019648/artist_book_with_print-hndmd_pper.pdf