SchoolArts Room
Looking for Authors: ClipCards Needed for SchoolArts Magazine
ClipCards are a feature that have been included in SchoolArts Magazine for some time. The idea was esteemed art educator Laura Chapman's and they have long remained a popular feature.
---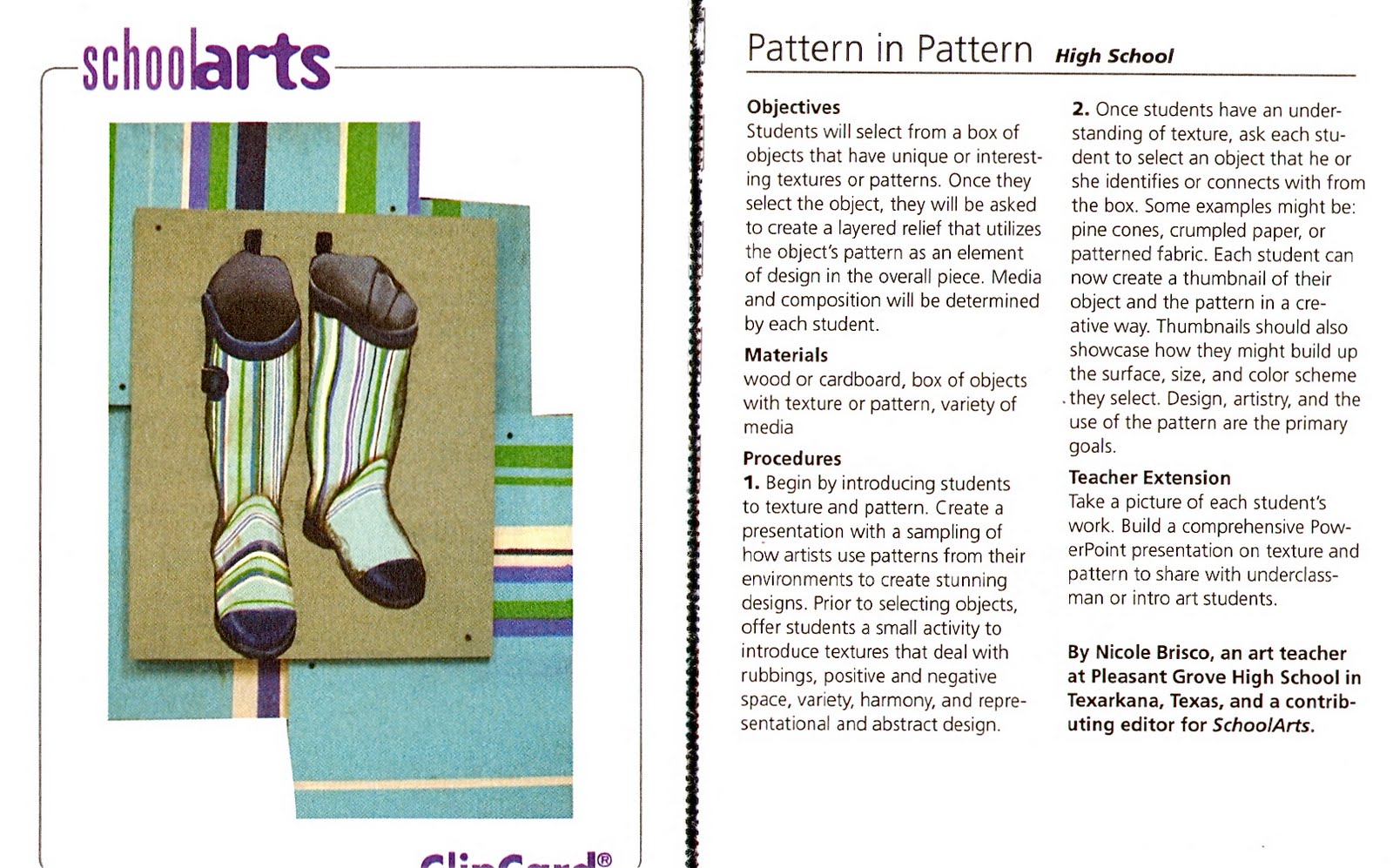 Writing a ClipCard is a great way to first get published, since they are relatively short (about 150 words) and only use one student artwork image. Each month we need four: one each for early childhood (K-1), elementary, middle school, and high school.

We print a number of them at once, but if you would like to try your hand at writing them, we can always use them. Though we especially need ones for early childhood and elementary levels at the moment, we will certainly take all levels any time.

The ClipCards follow a simple outline:

The Art Problem
Objectives
Materials
Procedures
Assessment
Please also include your name, mailing address, email address, where you teach, and your student's name.
Text and high resolution (fine setting or at least 300 dpi) images can be emailed to me at nwalkup@davisart.com. If your ClipCards are published, you will receive payment and a number of copies of the magazine in which your ClipCard appears. If you have any questions, please let me know! Happy Writing!