SchoolArts Room
We're Not in Kansas Anymore!
This past week I had the honor of participating in Aprendiendo del Arte/Learning from Art with Trina Harlow, Cilau Valadez, and Agustin Cruz Prudencio at the KSU College of Education in Manhattan, Kansas. We gave six well-attended joint presentations over two days to KSU students and teachers.
---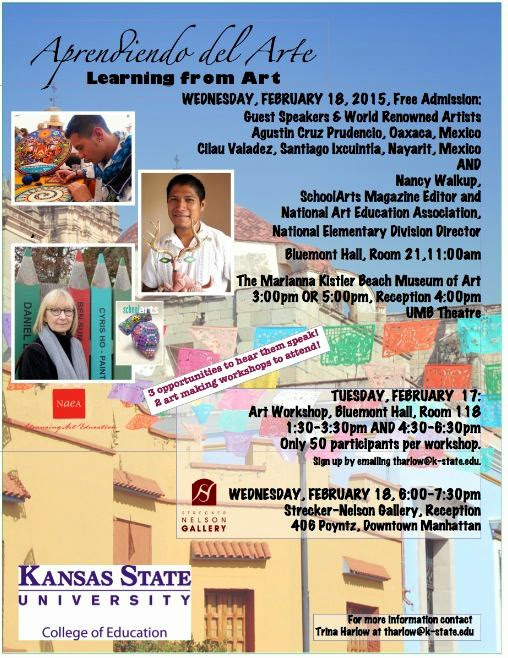 Aprendiendo del Arte/Learning from Art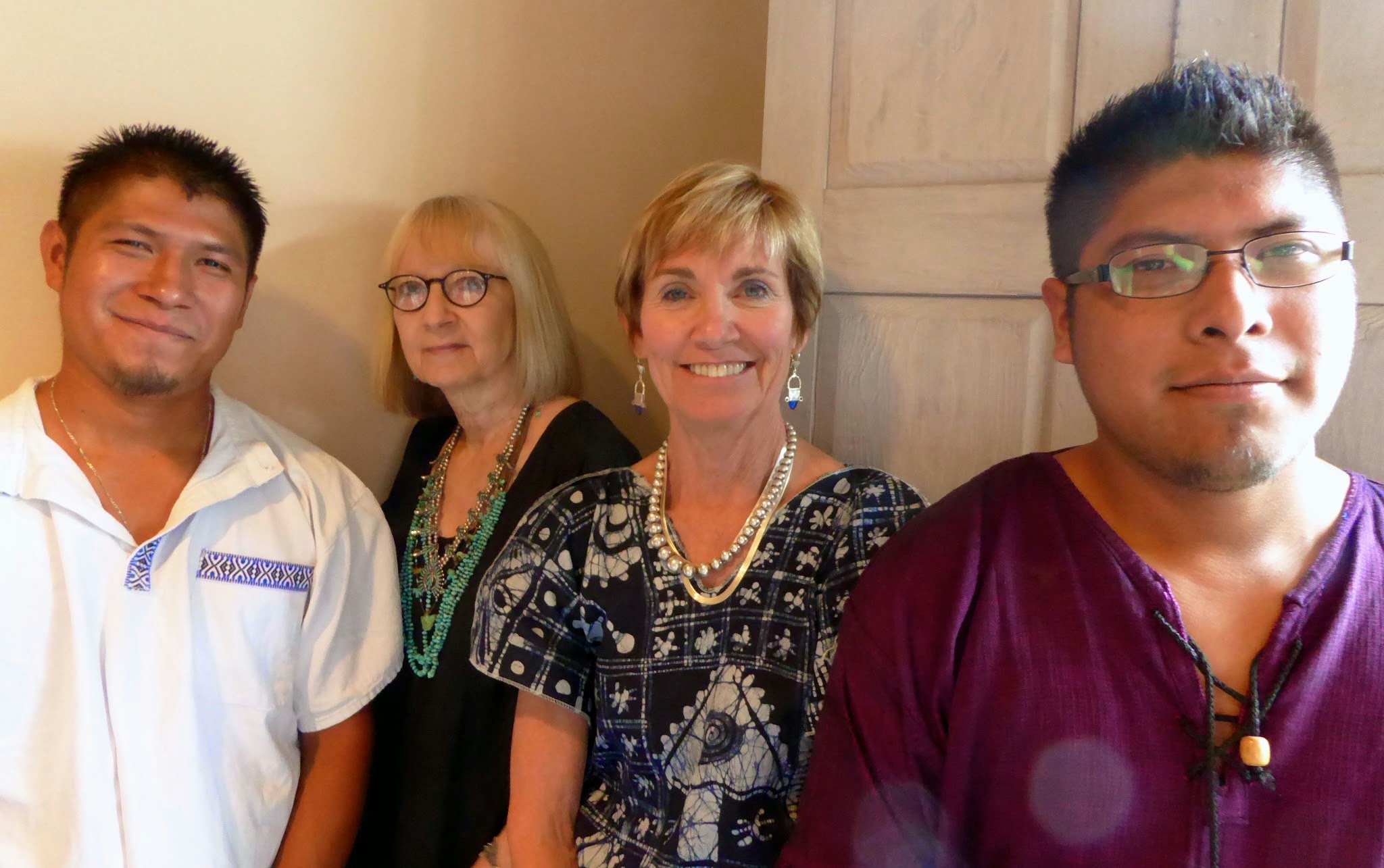 Cilau Valadez, Nancy Walkup, Trina Harlow, Agustin Cruz Prudencio
We were sponsored by a SGA Diversity Grant and the National Art Education Association Student Chapter. Cilau is an artist from the Huichol culture in Mexico and Agustin is a wood carver from Oaxaca. Both are master folk artists eager to share their cultures and artworks with all. Both learned their skills in apprenticeship with their fathers, a traditional way that folk art is developed.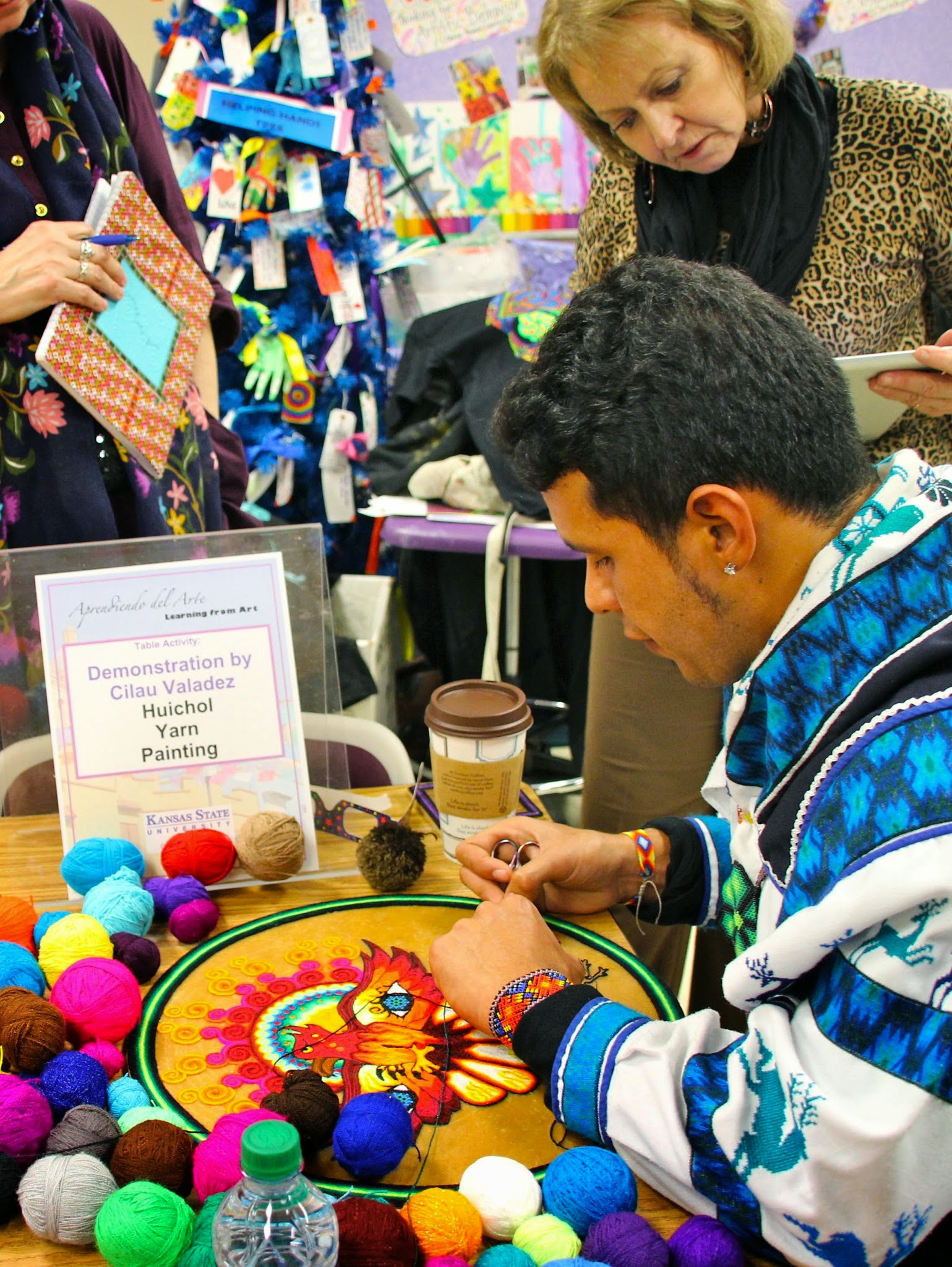 Cilau demonstrating yarn painting.


Our presentations featured approaches to teaching about cultural diversity and the arts and traditions of Mexico. Thanks so much to all our kind hosts, especially Trina Harlow.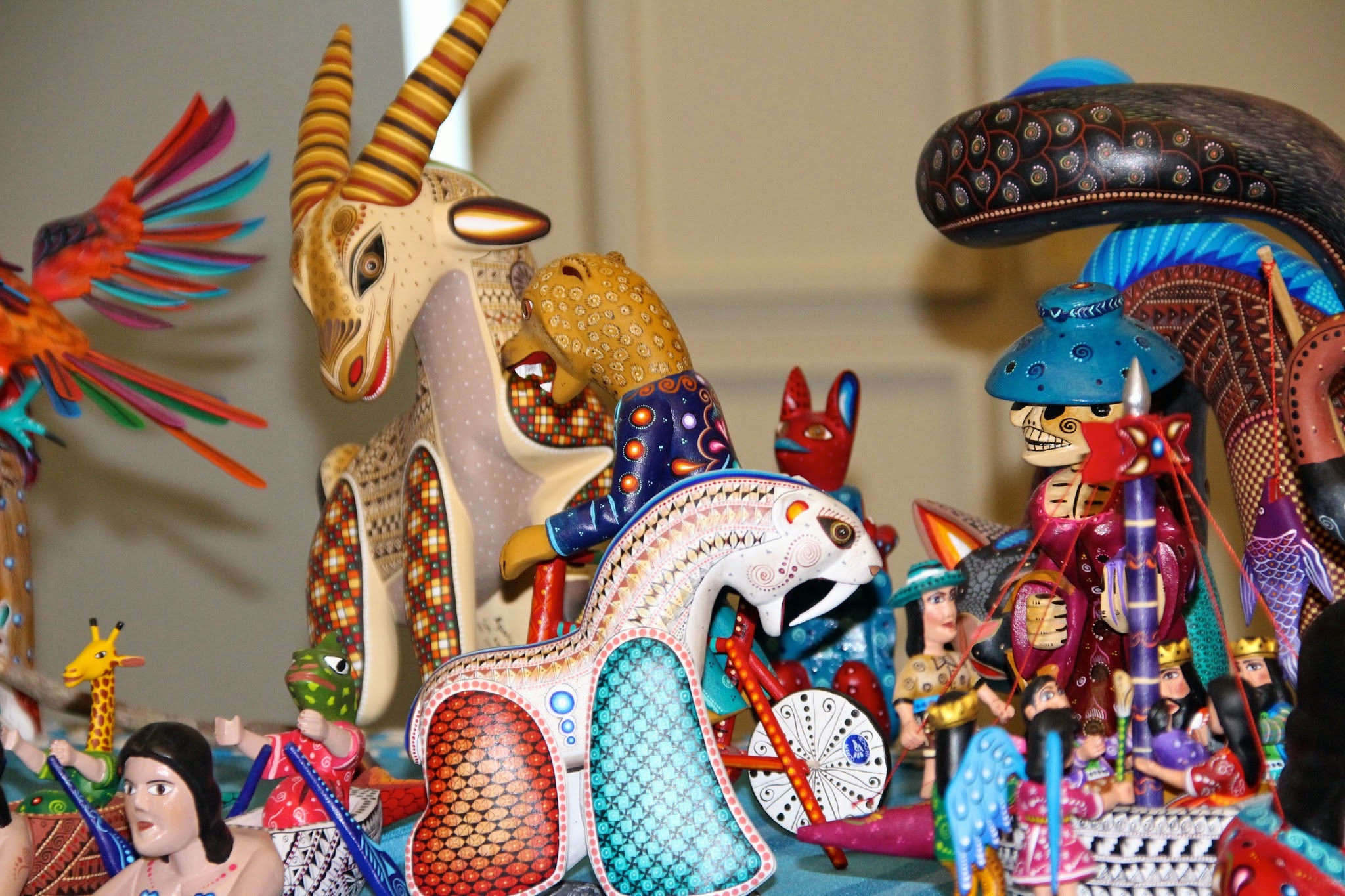 Agustin Cruz Prudencio's carved and elaborately painted figures.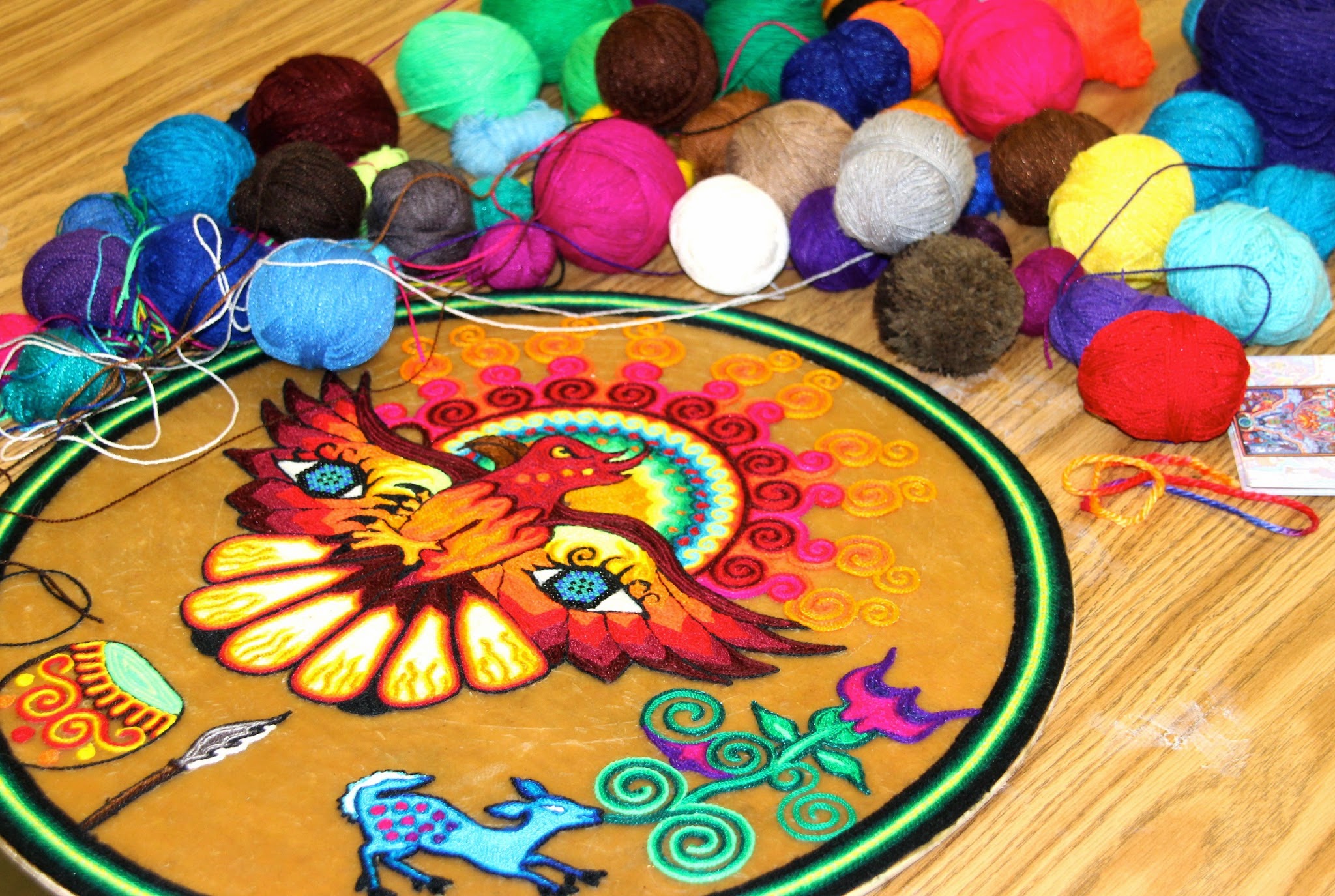 Cilau Valadez's yarn painting in progress. The yarn is pressed into a mixture of beeswax and resin.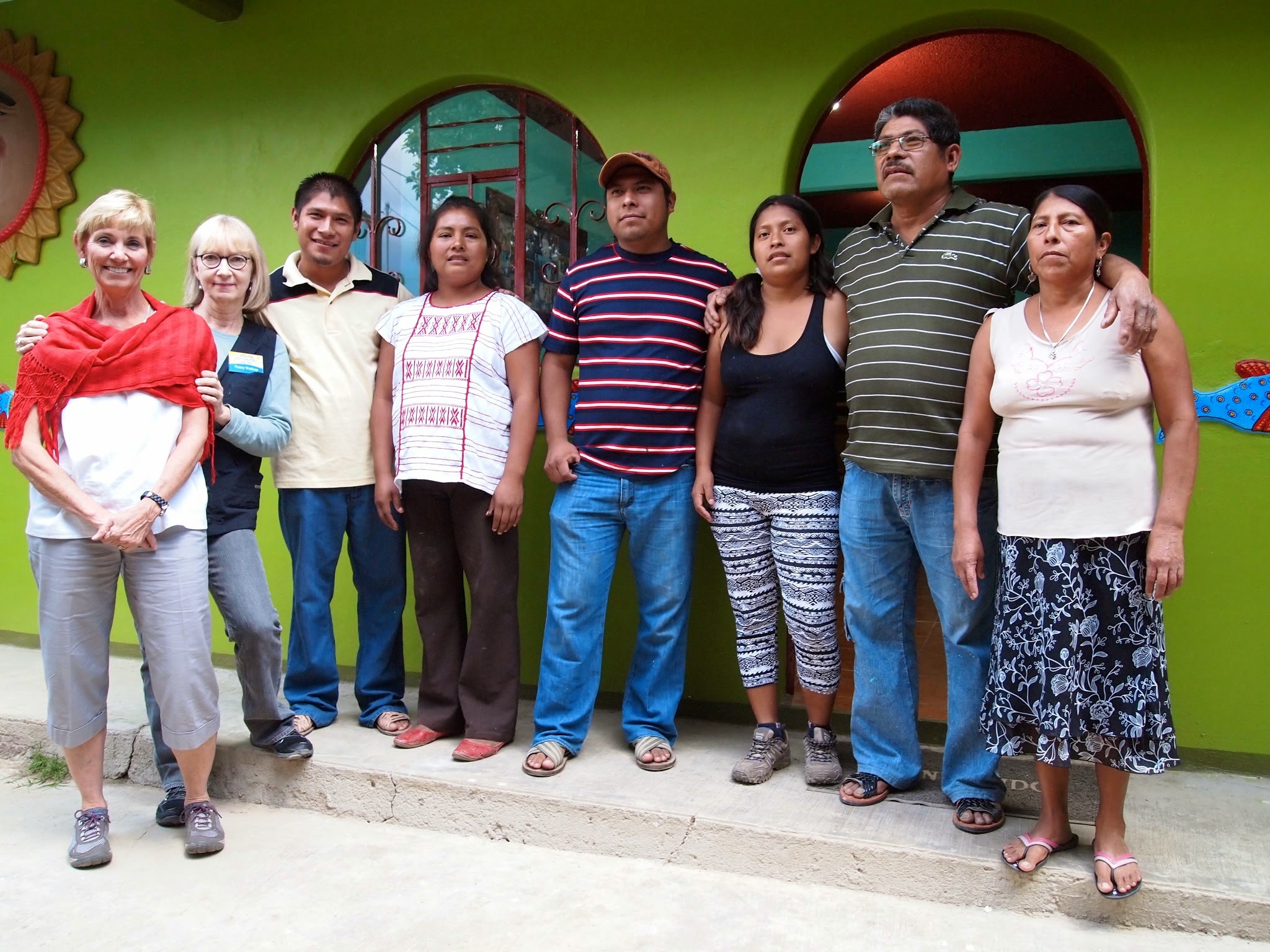 Agustin had several very helpful translators.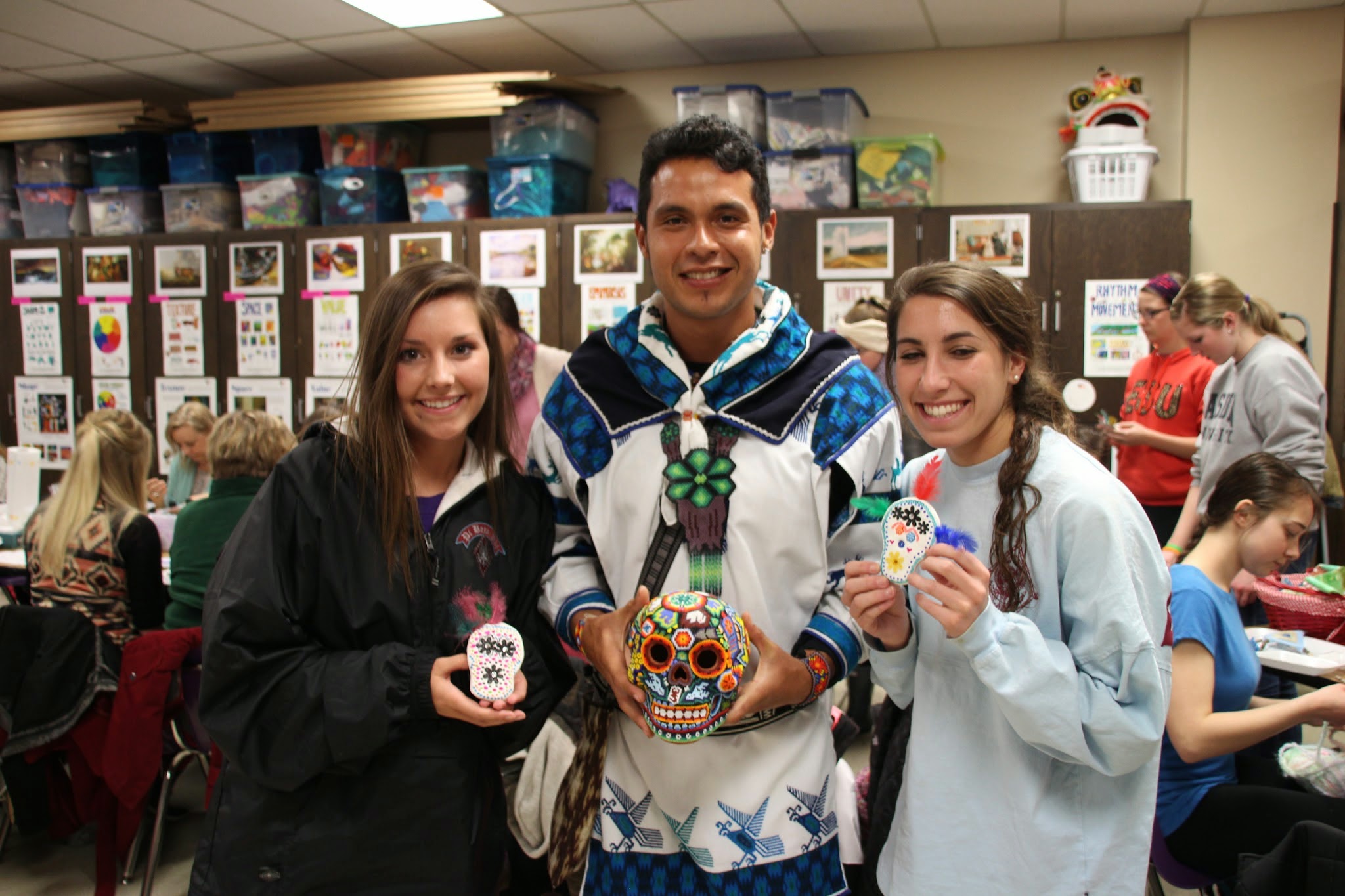 Cilau with students and a skull that is "a symbol of humanity," not something to be feared.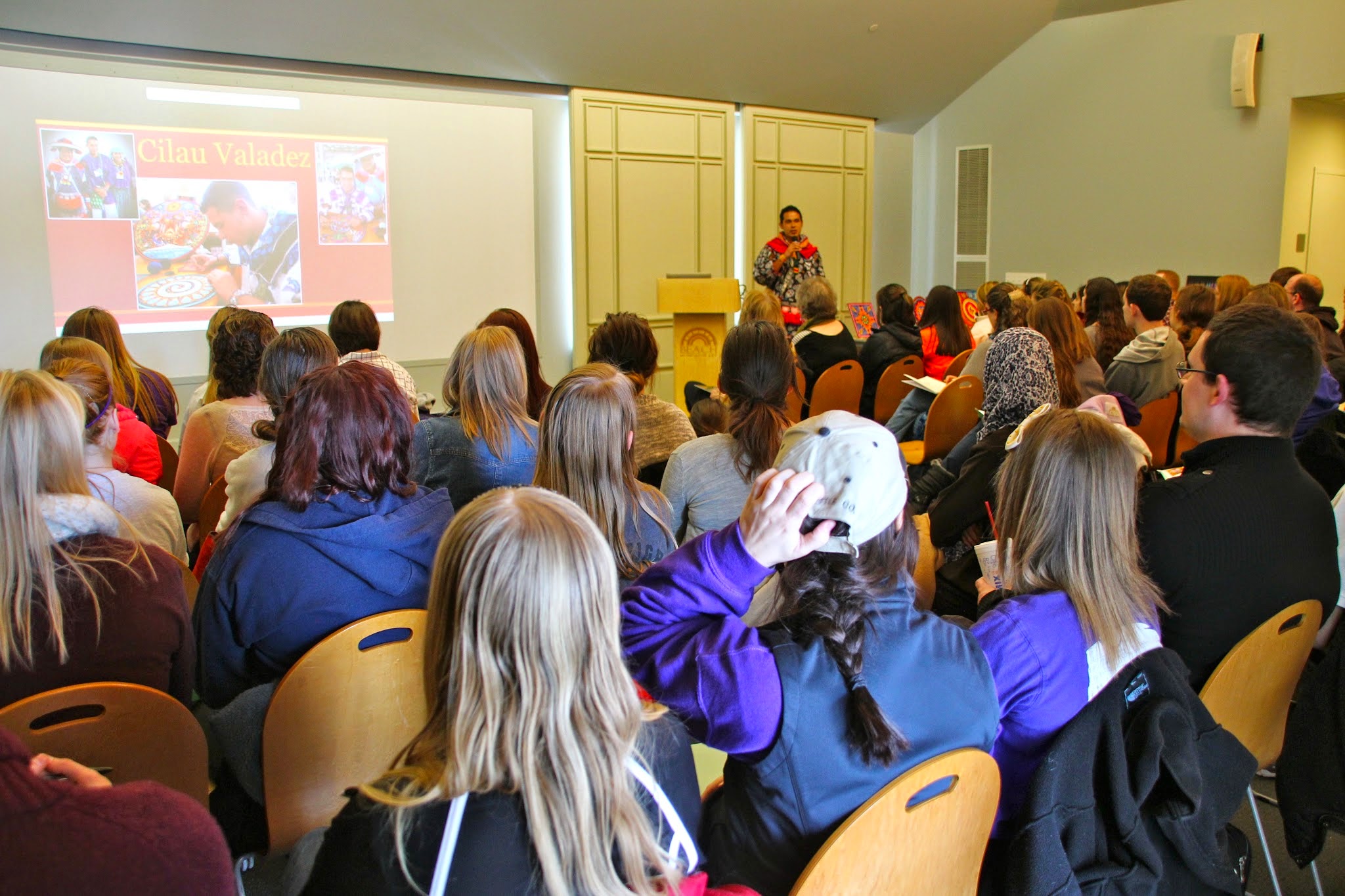 Cilau at the Beach Museum

We got to see some snow (maybe a first for Agustin: it doesn't snow in Oaxaca) while we there and temperatures down to 11 degrees, but we couldn't have had better audiences. We would all go back in a minute!