SchoolArts Room
Ignite: An Arts Festival
The Des Lee Collaborative Fine Arts Festival builds community by leveraging the knowledge and teaching experience of art and music teachers from sixteen school districts representing rural, urban, and suburban schools across the St. Louis metro area.
---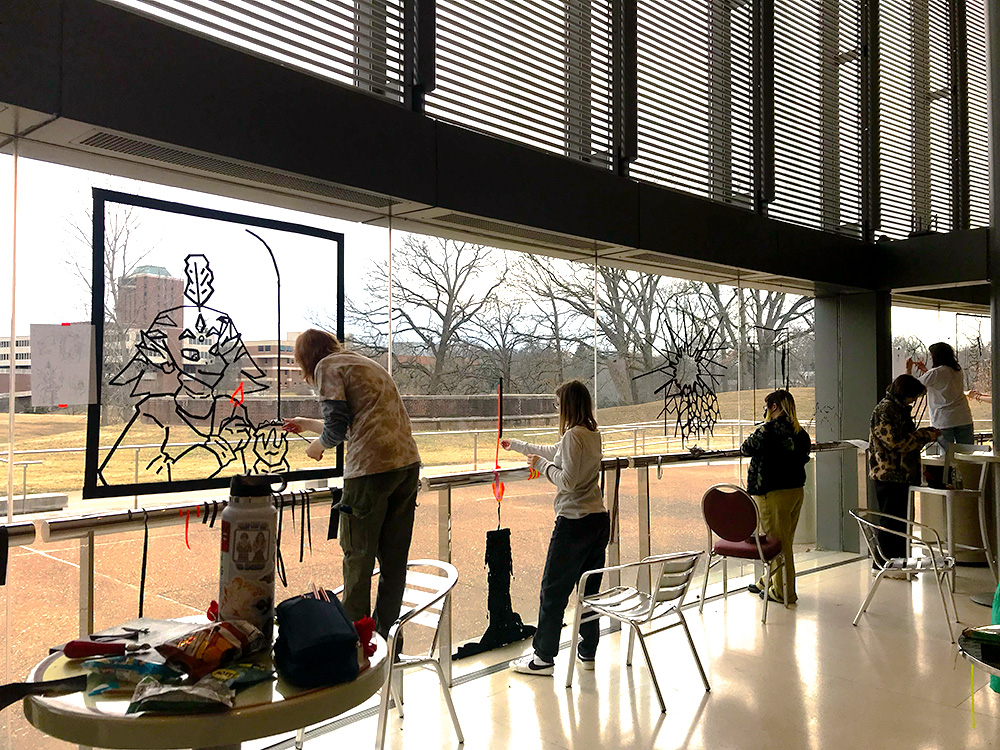 Students worked side by side, which created a collaborative environment.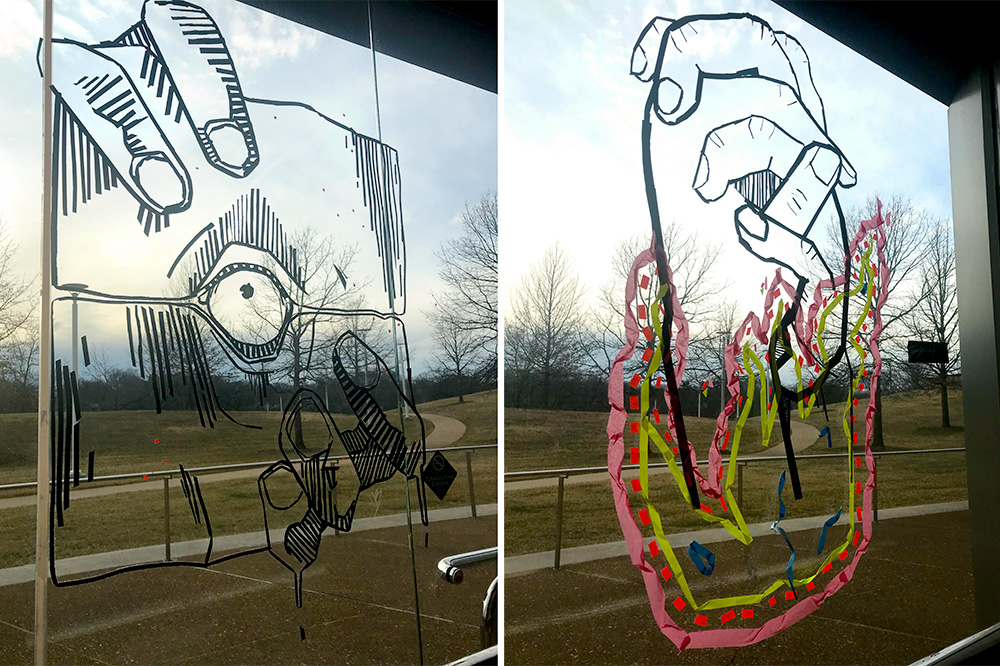 Instead of displaying previously created artwork at the festival, we gave students a set time frame and tape media with which they could bring their visions to life.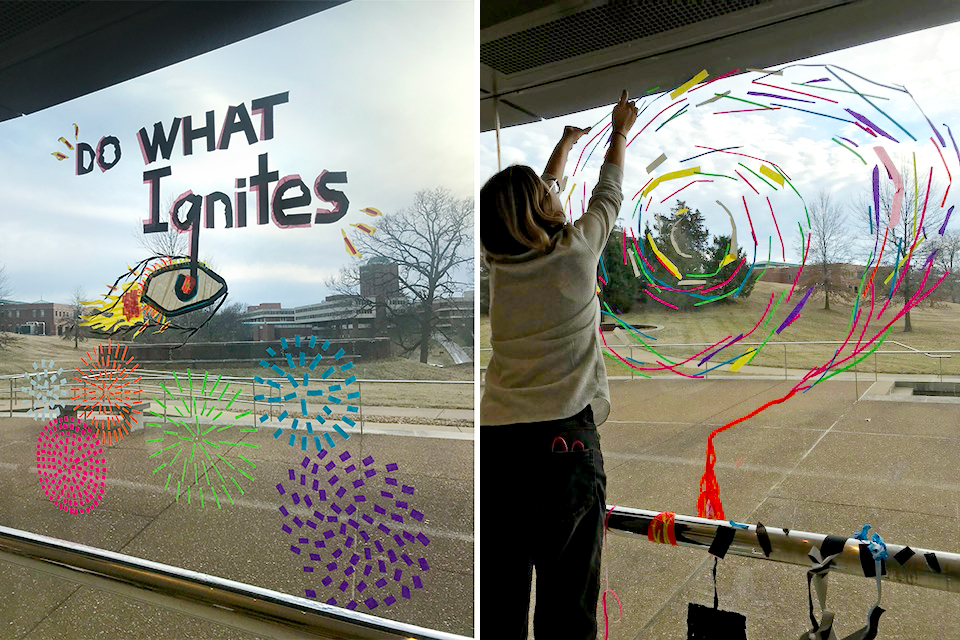 Together, we brainstormed themes such as recovery, hope, rebirth, mirth, strength, and healing. Everyone agreed enthusiastically on the theme ignite, feeling it would be a good fit for the musical, artistic, and emotional goals of sharing our arts festival with our families, school districts, and arts communities after a two-year pandemic hiatus.
The song "Ignite" by composer Kathryn Griesinger, and artworks by Keith Haring, Jean-Michel Basquiat, Nam June Paik, and other artists were discussed as we began to explore the theme.
Collaboration Ignites
The 20 x 8' (6 x 2 m) windows in the Blanche M. Touhill Performing Arts Center are adjacent to the performance auditorium where our art students would be able to hear "Ignite" performed by the high-school orchestra. During the festival, we decided to take advantage of these large windows and adorn them with art made from tape.
Art students listened, focused, and planned their initial sketches before applying masking tape for their linear work. Using neutral masking tape first provided a starting point, enabling students to rework areas before they applied the final colored tape. The four- to five-hour work period allowed students to collaborate with teachers and students from other schools in the region.
Engagement and Advocacy
Tape is a fantastic medium when you want to have a student-centered learning experience that involves creating art and observing and discussing it with other people. It works well when you don't have access to studio facilities or when there is a designated time period to complete a project. It can be an exciting and meaningful way to advocate for your district's arts program at a regional event where parents, school boards, and community members are all present and experiencing interdisciplinary learning firsthand.
Maggie Peeno is a visual arts partner in the Des Lee Fine Arts Education Collaborative at the University of Missouri–St. Louis. PeenoM@UMSL.edu
Resource
The Des Lee Collaborative Fine Arts Festival