SchoolArts Room
How Did Your Students Celebrate Dot Day?
The celebration of Dot Day in elementary school art rooms has really taken off this year and I've enjoyed seeing art teachers around the country are posting on Facebook. Here I am sharing Cassie Stephens' article that was published in the September 2016 SchoolArts Magazine, along with photographs of student artwork from many teachers in the hope it will inspire you for next year.
---
The Dot
by Peter H. Reynolds is an excellent book to read to your students at the start of a new school year. If you're not familiar, it's the story of Vashti, a young student who doesn't believe in her artistic abilities. Her teacher, however, does. By hanging up Vashti's work, the teacher motivates Vashti to create more. She grows in her artistry and, in the end, inspires others to create.
Dot Day, which is a celebration both of the book and of creativity, takes place on September 15th. On this day, artists are encouraged to use their imaginations to create a masterpiece from a dot. I love starting the school year with Dot Day for a couple of reasons. One, anyone can make a dot! Therefore, the pressure to make something "perfect" is removed. We all can make a "make a mark and see where it takes you."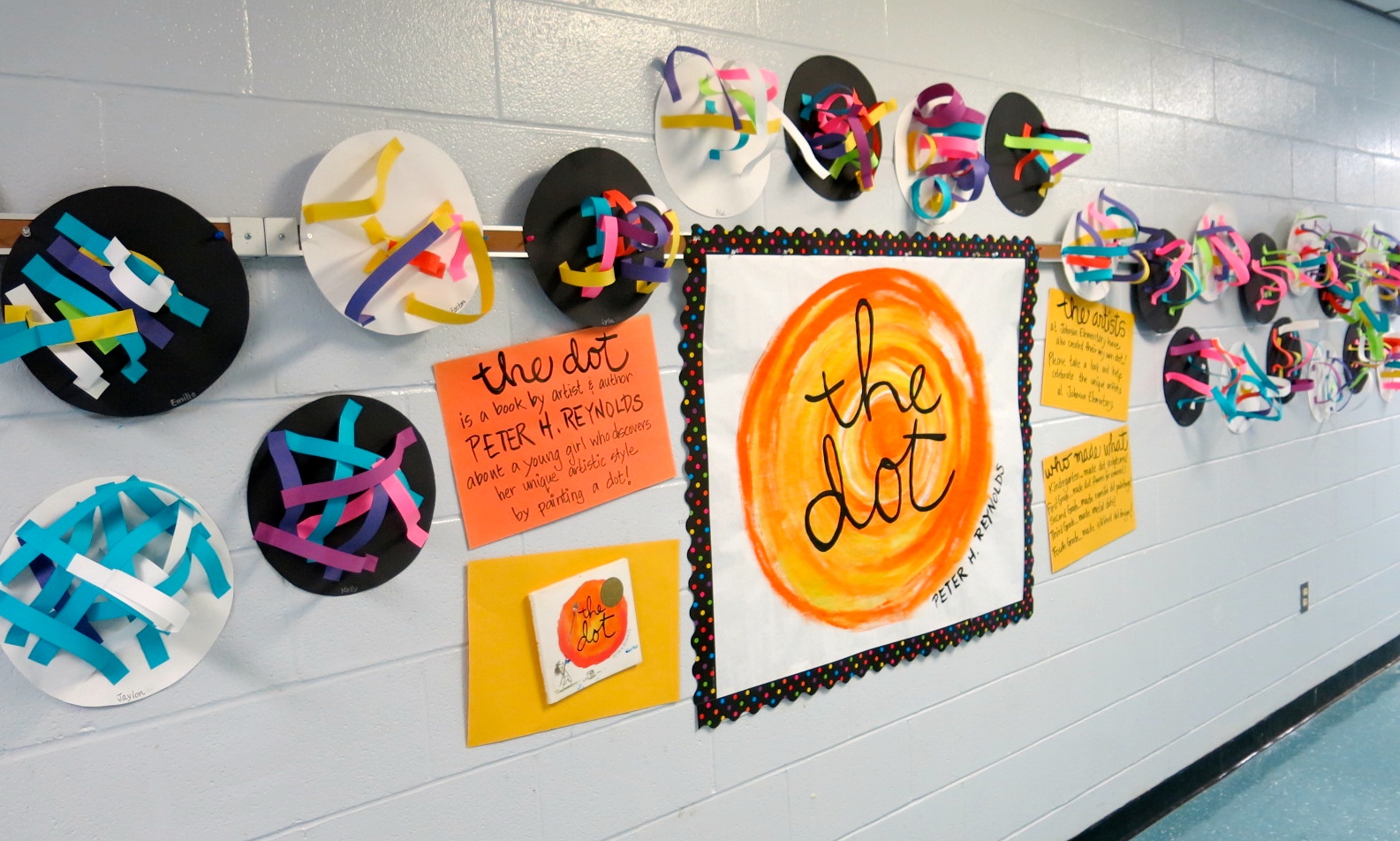 The other reason I love to celebrate Dot Day is because it allows all of my 400 elementary art students to have a work of art on display at the start of the school year. We have an Open House a month into the new school year. After reading The Dot and creating dot-based works of art, I am able to decorate the halls of the school with a dot created by each child. Having done Dot Day for a couple years, I've come up with a variety of dot-themed projects. Here are some of my favorites by grade level.
For kindergarten, I love to start the school year with a paper sculpture lesson. After reading The Dot, students are given a paper that has been precut into a 12" circle. On their first day of art, these young artists learn how to make a variety of lines with strips of paper and how to adhere them to their circle. These make for a wonderful three-dimensional dot display!
Each year, my first graders create a large collaborative mural outside of the art room. For Dot Day, that entailed them all painting an inexpensive paper plate with concentric circles and a variety of lines. Previously painted papers were used to add "petals" to what became our Dot Day flowers. Finally, after learning about artist Heather Galler, students worked in groups to paint giant sheets of patterned papers that were used to create the landscape background.
Second grade learned about the artist Wassily Kandinsky for their dot-making creations. For this lesson, students used cardboard pizza rounds. One side was painted black and the other white. Students used tempera paint to create a reversible work of art that hung in a large bank of windows.
For activities for other grades and more detailed descriptions and videos of the lessons, please visit cassiestephens.blogspot.com and search Dot Day!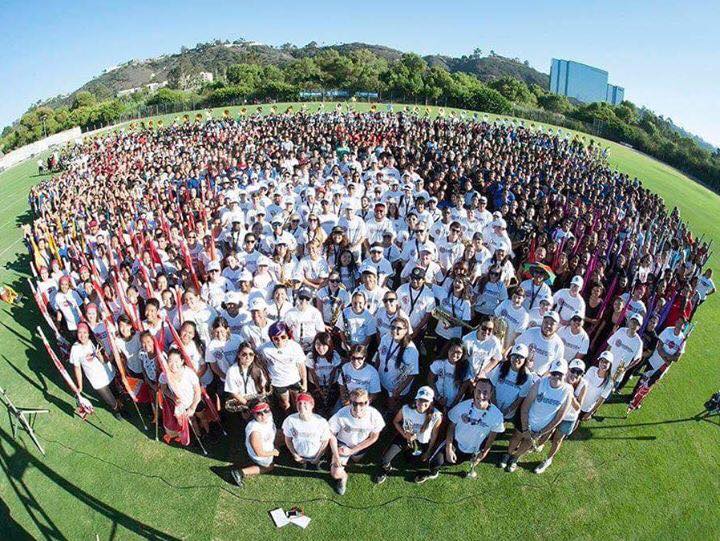 Amy Hull Murphy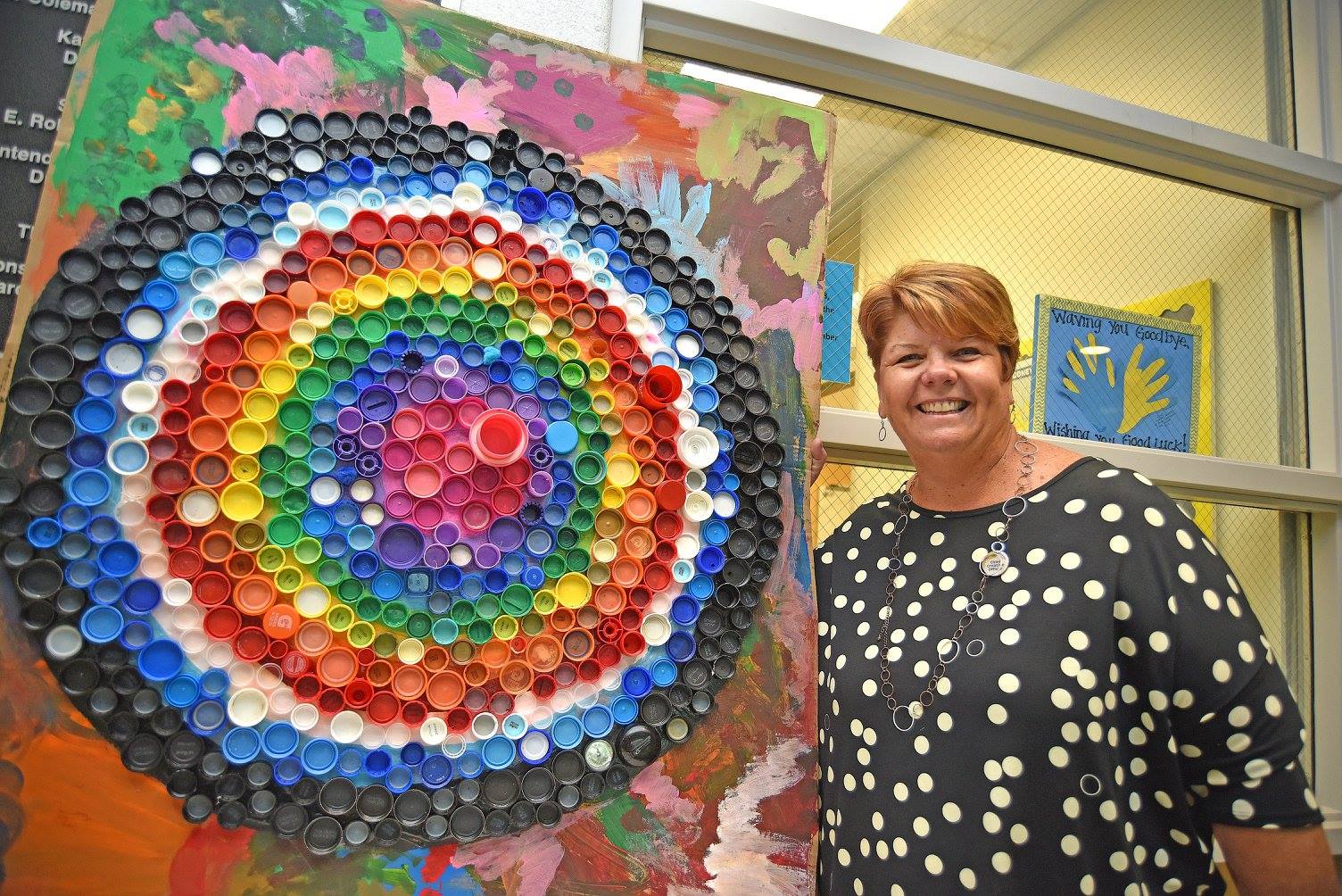 Caesar Rodney School District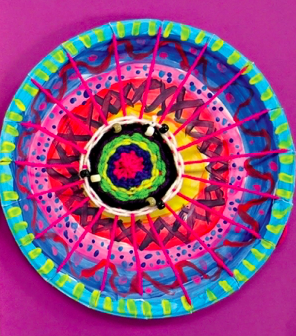 Emily Schlesinger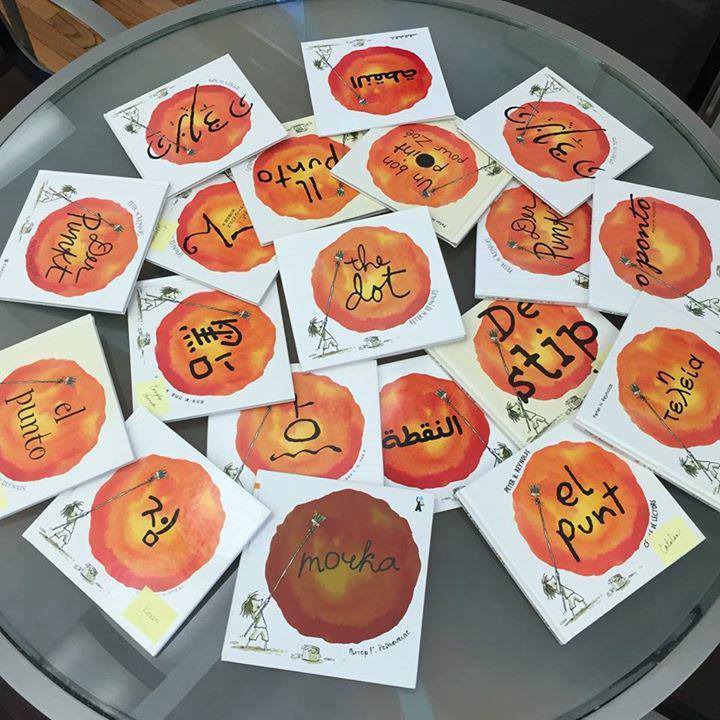 International Dot Day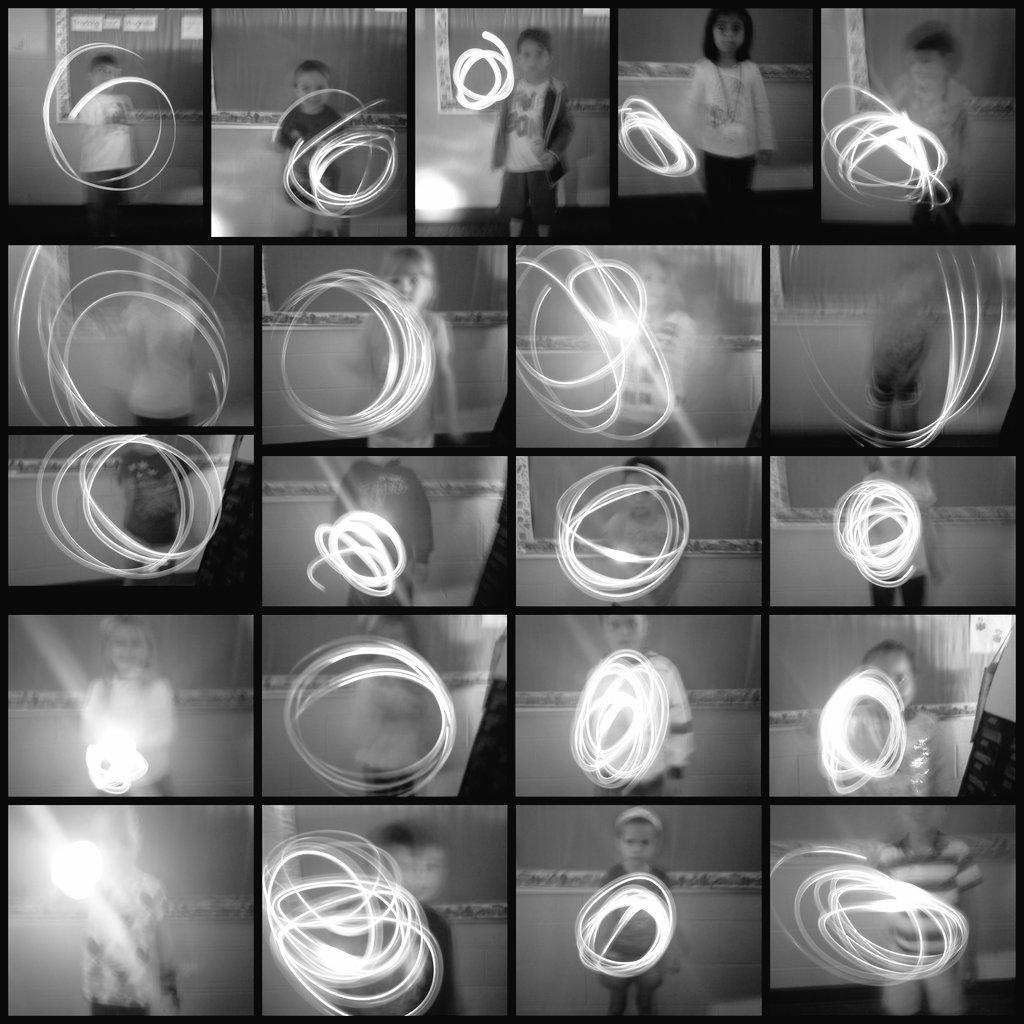 Kent Lake Elementary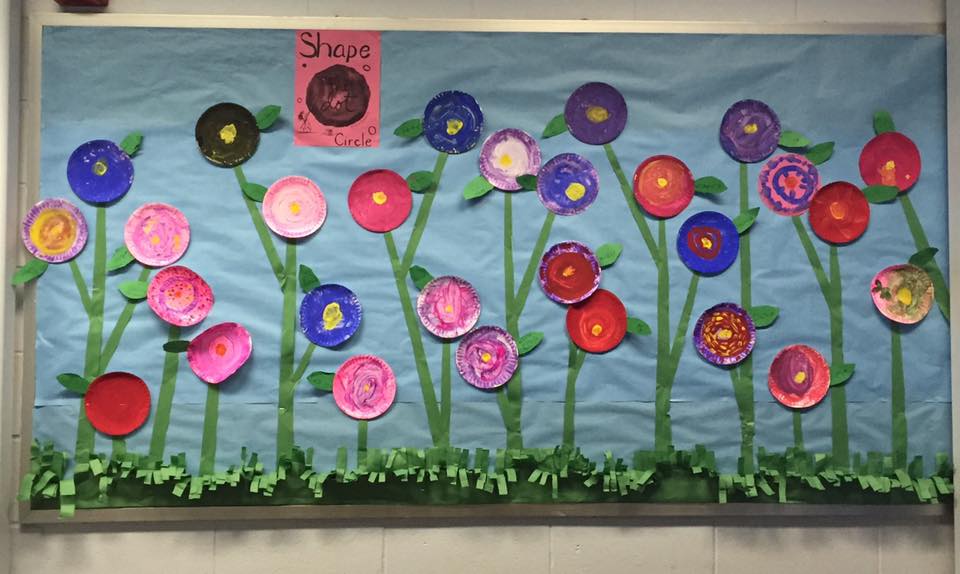 Lisa Fochesato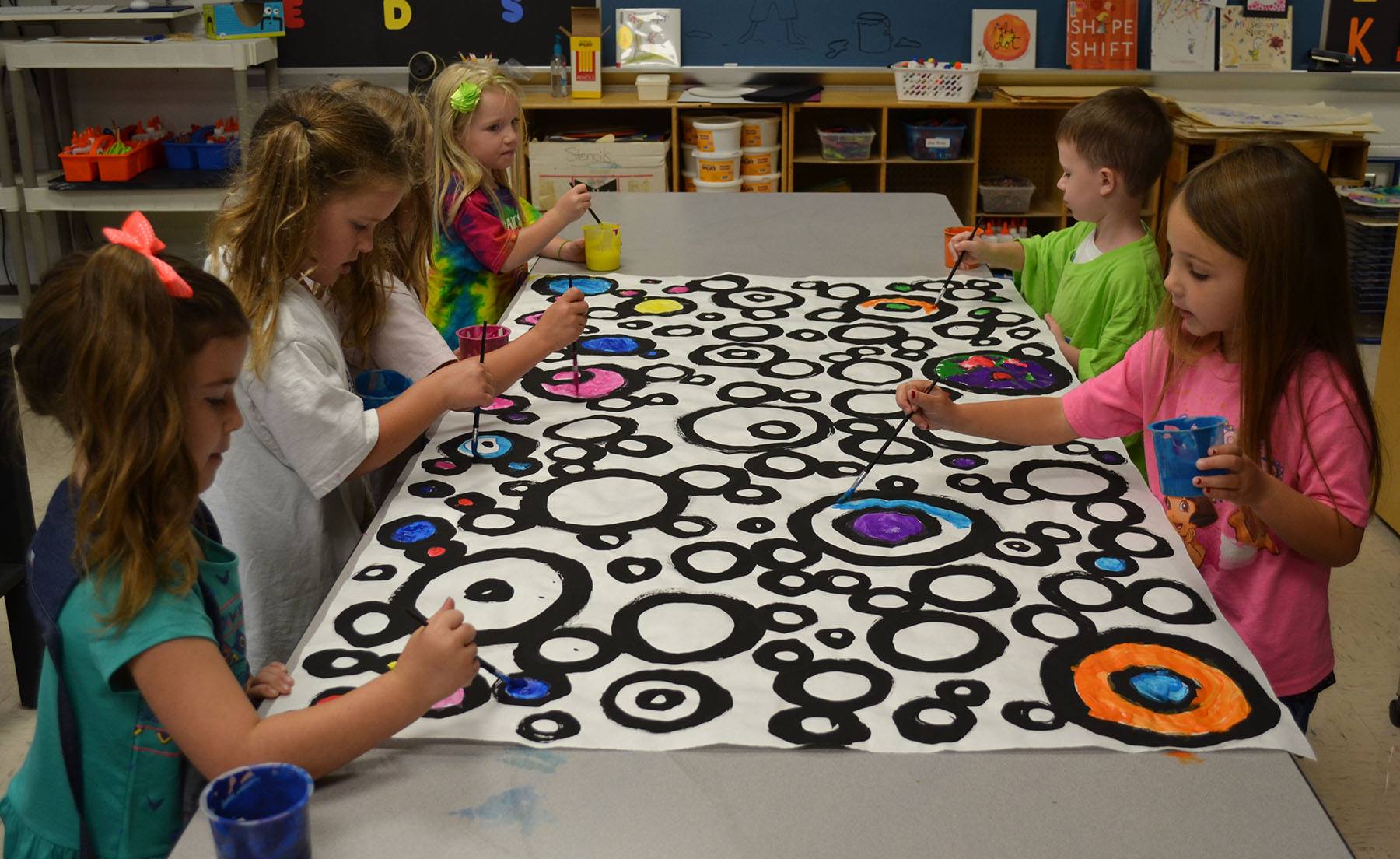 Perry Central School District
Cassie Stephens teaches kindergarten thru fourth grade artists at Johnson Elementary in Franklin, Tennessee. She is a contributing editor for SchoolArts and the author of cassiestephens.blogspot.com.