SchoolArts Room
History and Hollywood at the Nambe Trading Post
Stevie Mack and I are in Santa Fe, preparing for our Tres Culturas seminar this summer. Yesterday I took her to the Nambe Trading Post, once an historic trading post in Nambe, New Mexico. Now it is run by Cathy Smith and her daughter, Jennifer Jesse Smith. Cathy is an artist and historical costume designer who has worked on many Western movies and TV shows.
---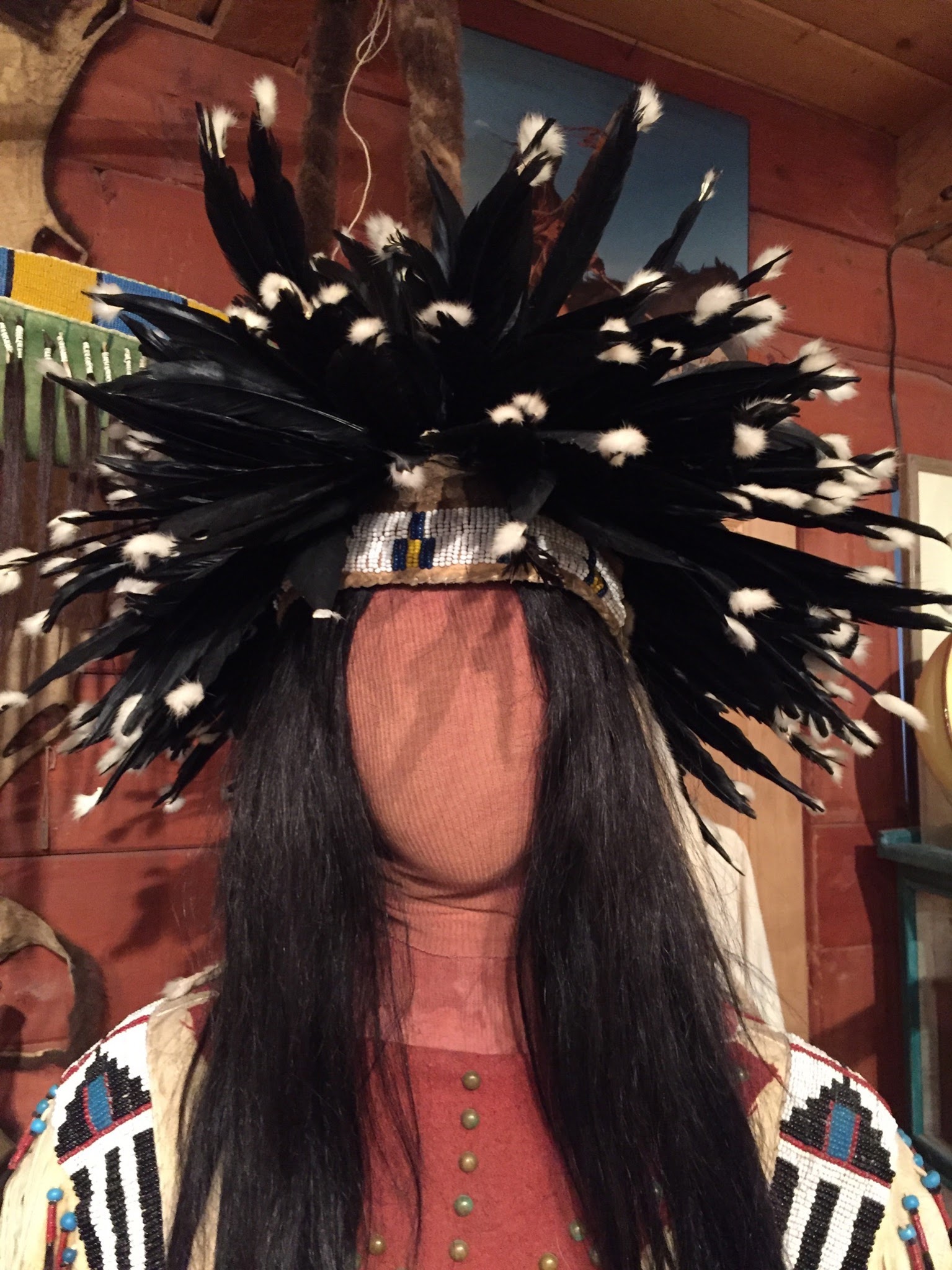 This headdress is regularly rented to the TV show Longmire.

The Nambe Trading Post maintains its historical features while showcasing costumes Cathy has created and much more.
Apparently movie and TV companies often rent costumes, rather than owning them.
There are also Navajo rugs and weavings.
Some costumes are for show; some are for sale.
The trading post offers both antiques and new products for sale.
This door was carved by the original owner of the trading post.

Our group will be stopping here the day we go to Chimayo for history, Hollywood, and ice cream.