SchoolArts Room
Heads Up
It was love at first sight! I walked into a trendy home décor store while on vacation and spotted it. "It" was the bust of a 10-point buck, white, shiny, and brilliant. At that moment I knew I wanted him in my home, but, more importantly, I knew I wanted to develop a lesson so my students could create and sculpt their own similar animal busts. I was hopeful that my excitement over this unique design piece would spread to my students. Two years later, the excitement has not dwindled. Each semester my 8thgrade students choose an animal to represent in a faux beastie head.
---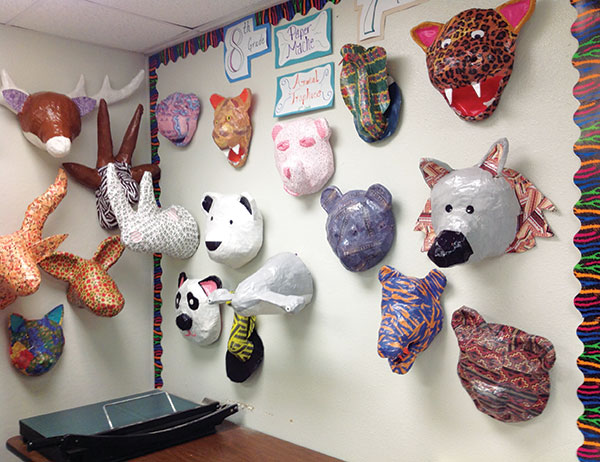 Environmentally friendly faux animal heads by Cheryl Olson, published in the October 2017
SchoolArts Magazine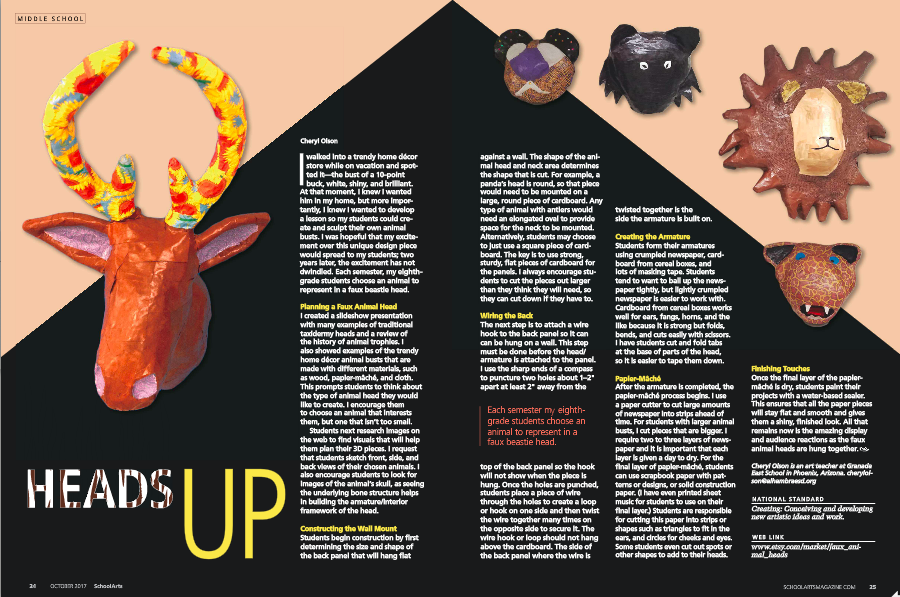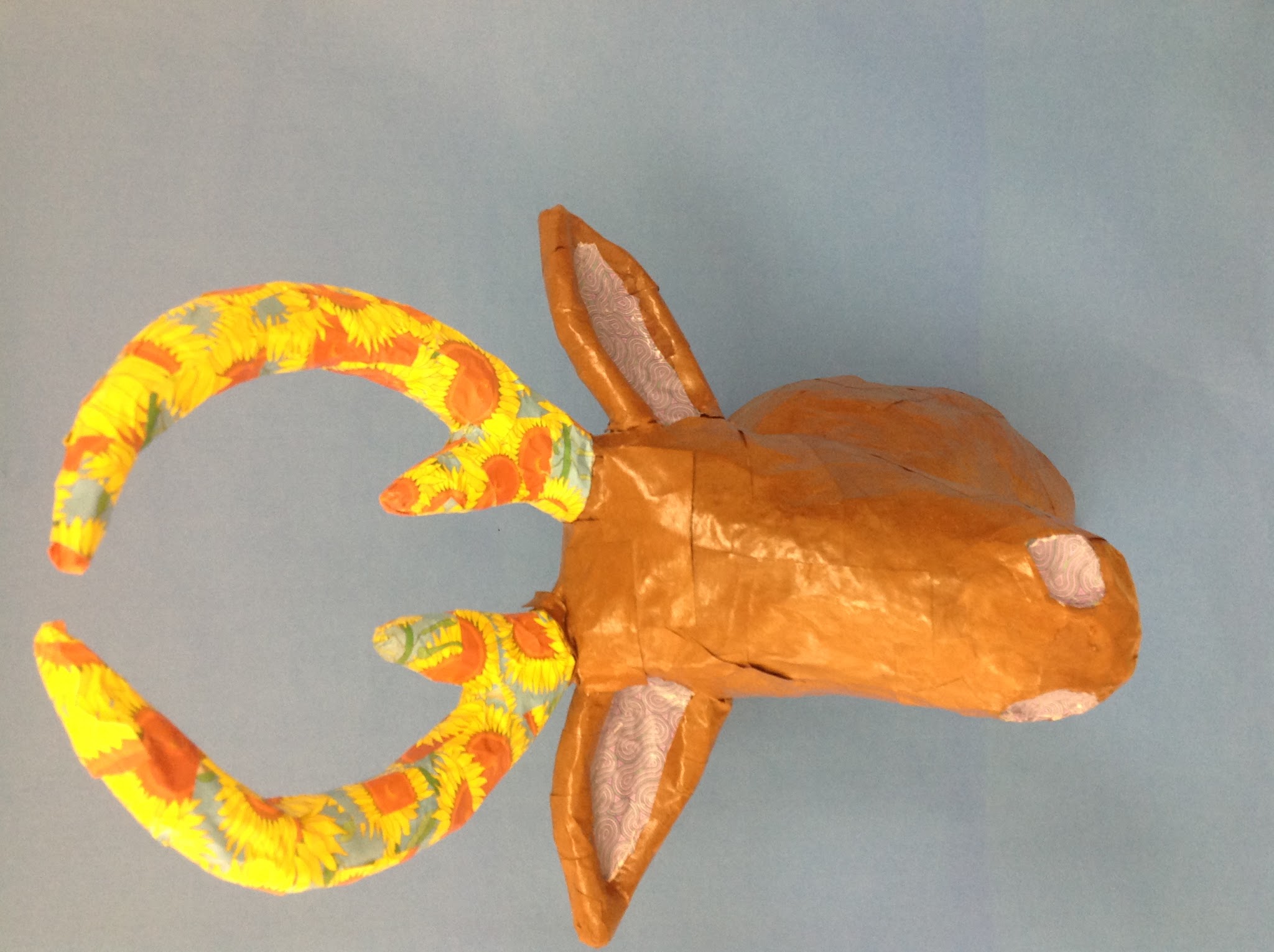 I created a PowerPoint presentation with many examples of traditional taxidermy heads and a review of the history of animal trophies. This showed many examples of the trendy home décor animal busts that are made with many different materials, such as wood, paper mache, and cloth. This prompts my students to think about the type of animal head they would like to create. I encourage them to choose an animal that interests them, one that isn't too small.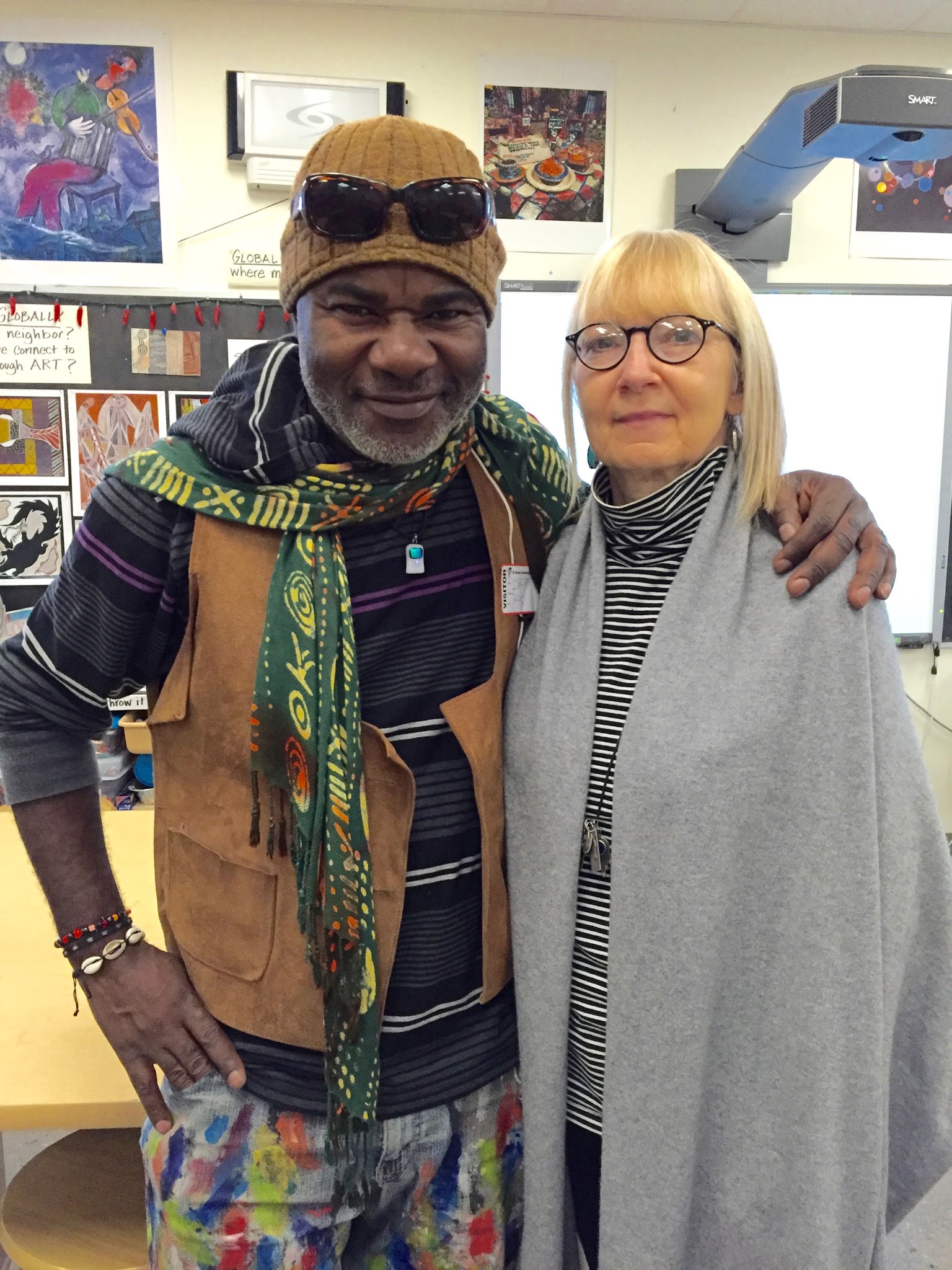 Students next research images on the Internet to find visuals that will help them plan their three-dimensional pieces. I request that students sketch front, side, and back views of their chosen animals. I also encourage students to look for images of the animal's skull, as seeing the underlying bone structure helps in building the armature or interior framework of the head.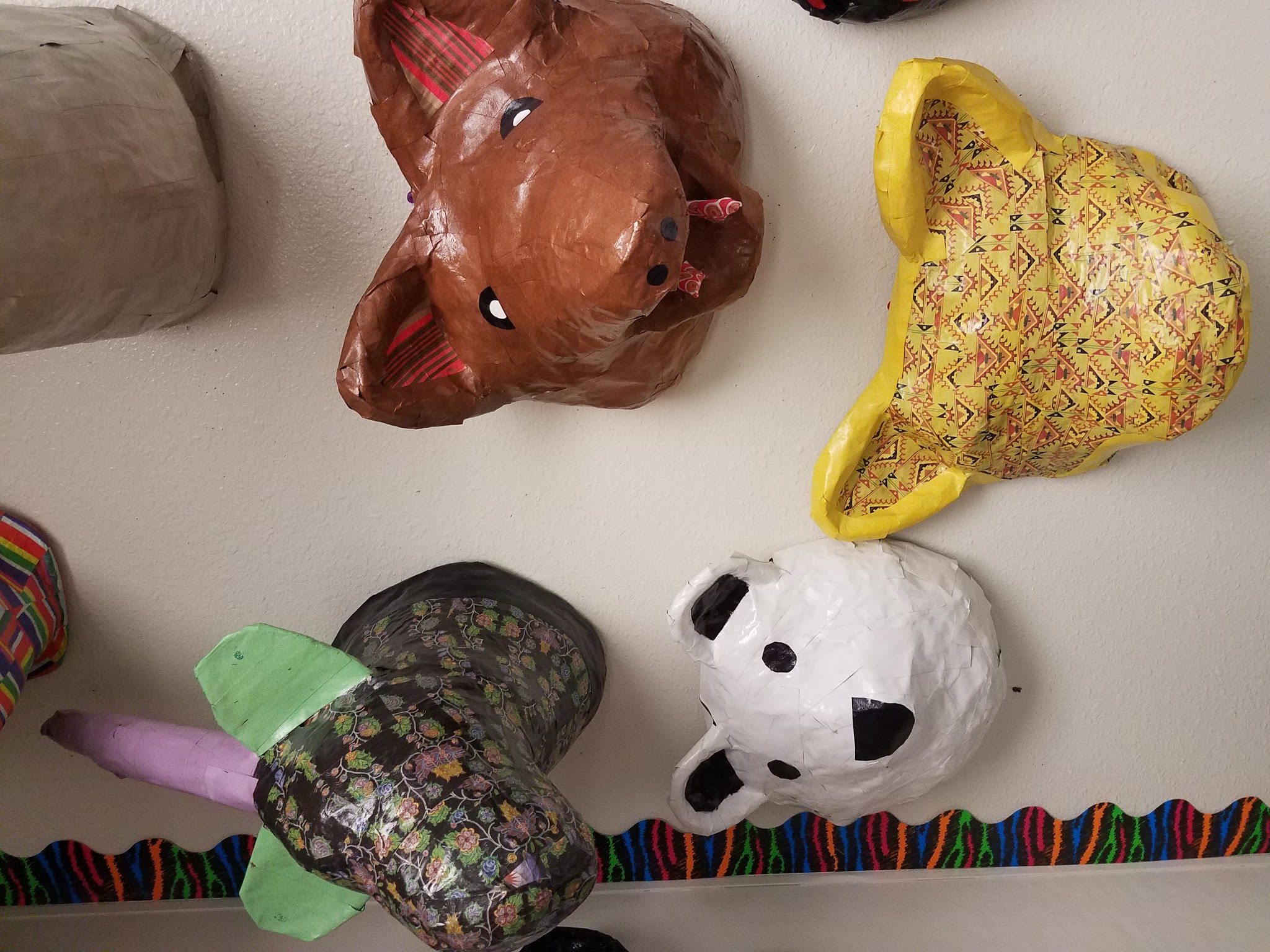 Constructing the Wall Mount
Students begin construction by cutting out the back panel that will support the animal head and hang flat against the wall. They first need to determine the size and shape of the back panel that will hang flat against the wall. The shape of the animal head/neck area determines the shape that is cut out.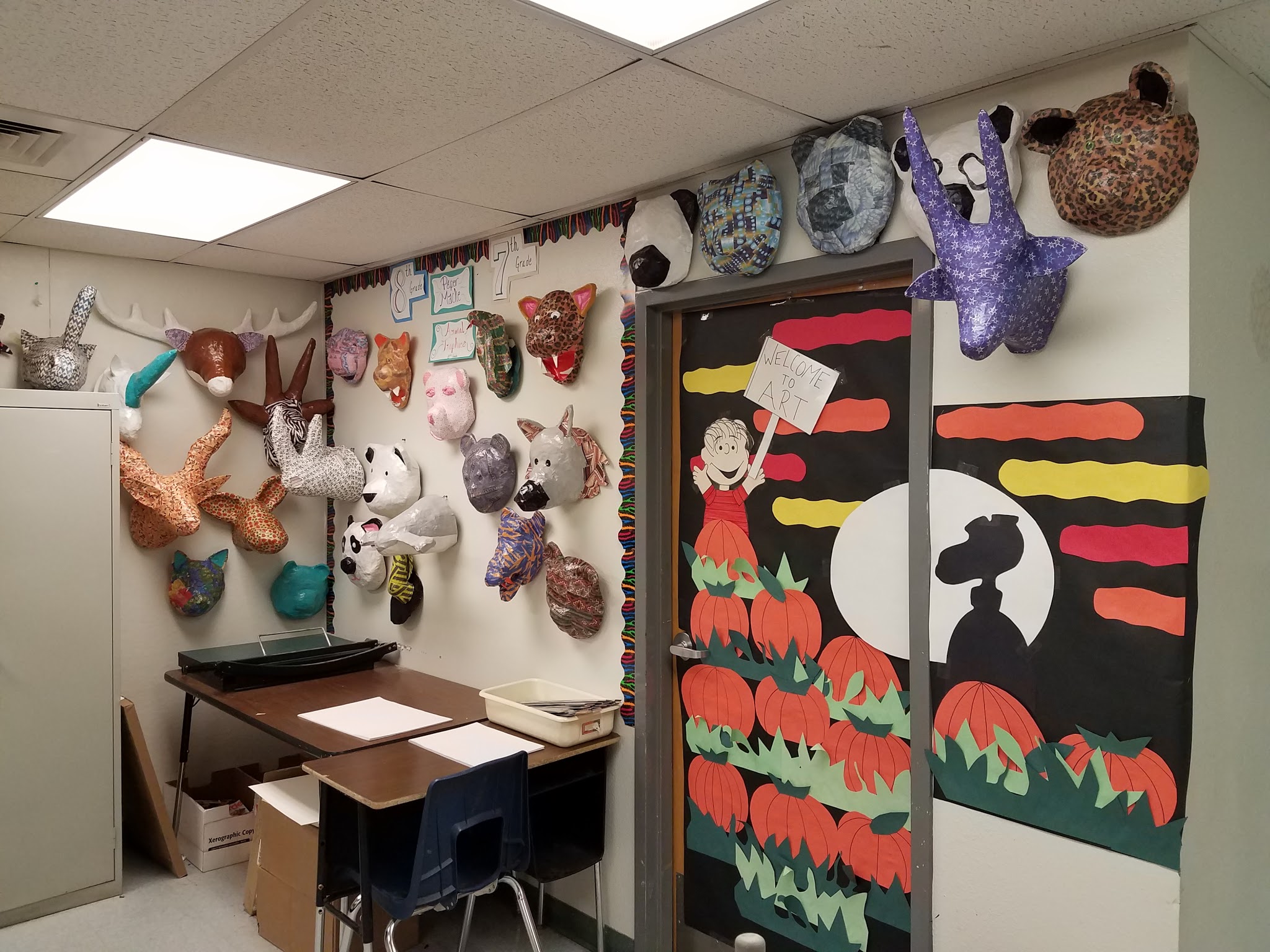 For example, a panda's head is round so it would need a large round piece of cardboard.

Any type of animal with antlers would need an elongated oval to provide space for the neck to be mounted. Alternatively, students may choose to just use a square piece of cardboard. Students use thick, sturdy, flat pieces of cardboard for the back panel. I always encourage students to cut pieces out larger then they think they will need, as making pieces smaller is always easier then cutting new pieces.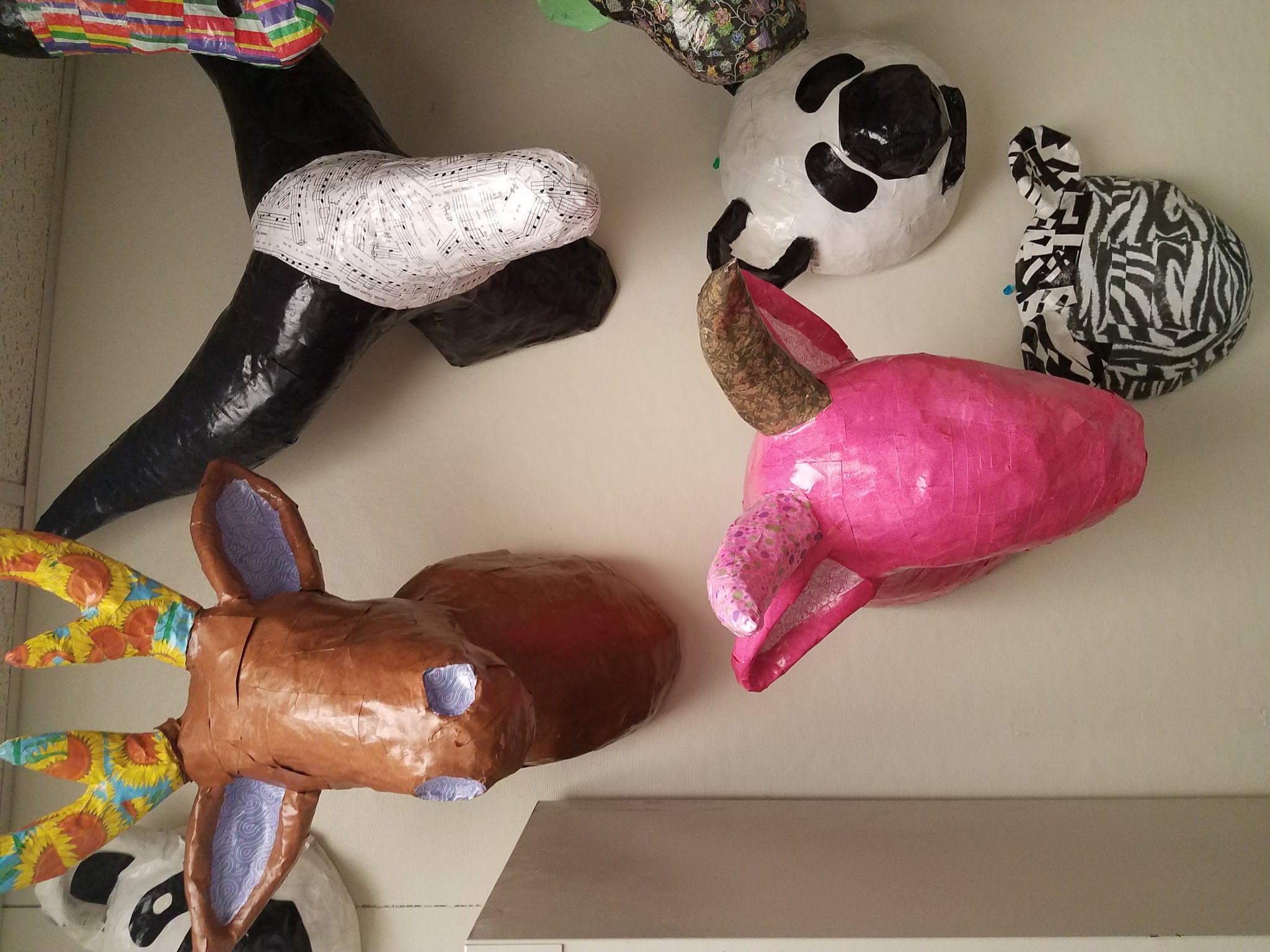 The next step is to attach a wire hook so the panel can be hung on the wall. This step must be done before the armature is attached to the back cardboard panel. I use the sharp ends of a compass to puncture two holes about one to two inches apart at least two inches away from the top of the back panel so the hook will not show when the piece is hung. Once the holes are punched, students place a piece of wire to through the holes to create a loop or hook on one side and then twist the wire together many times on the opposite side to secure it.

The wire hook or loop should not hang above the cardboard. The side of the back panel where the wire is twisted together is the side the armature is built on.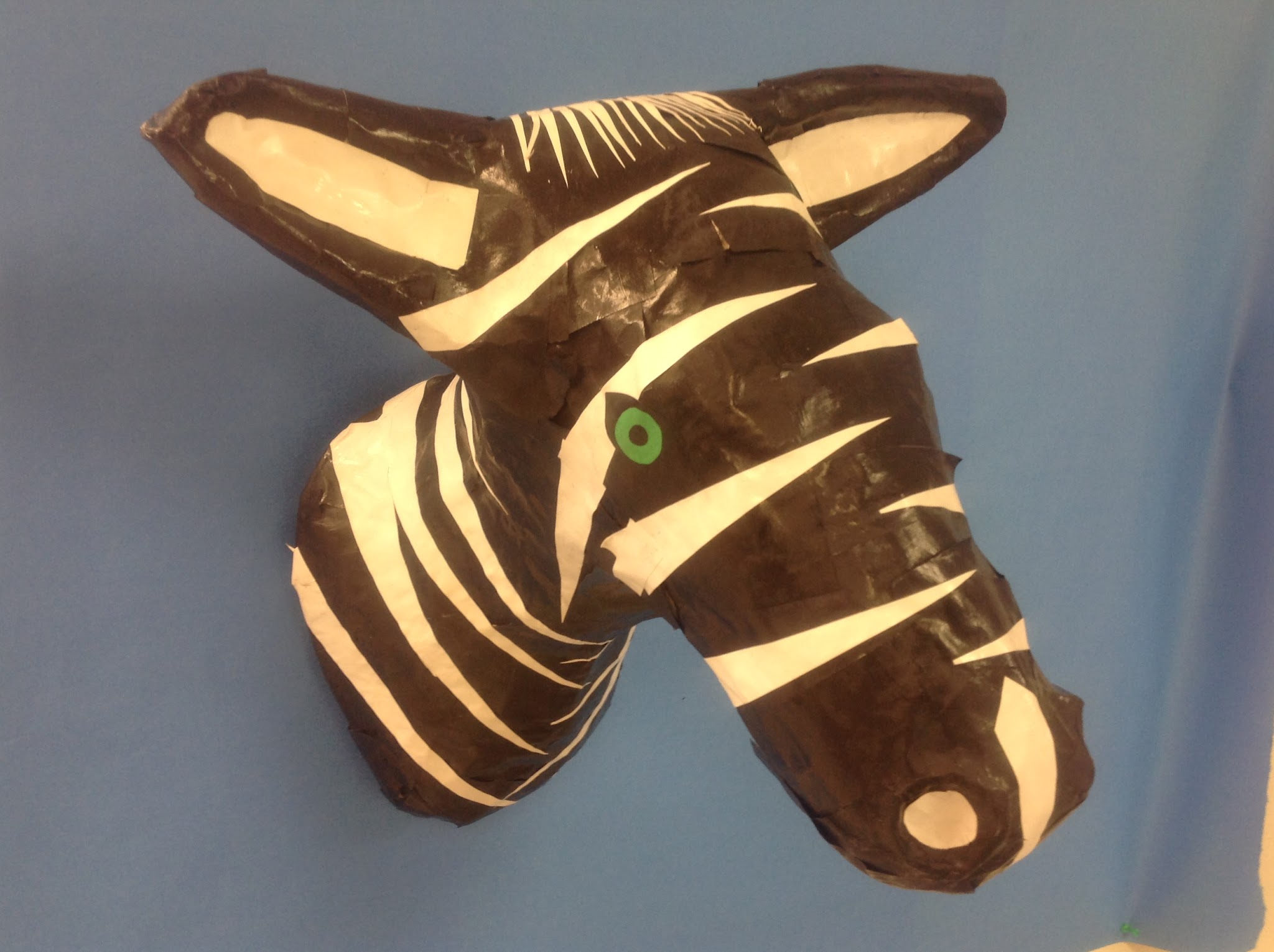 Students are now ready to form their armatures. They build the forms using lightly crumpled up newspapers, cardboard from cereal boxes, and lots of masking tape. Students tend to want to ball up the newspaper tightly, but lightly crumpled newspaper is easier to work with. Cardboard from cereal boxes works well for ears, fangs, horns, and the like because it is strong but folds, bends, and cuts easily with scissors. I have the students cut and fold tabs at the base of parts of the head, so it is easier to tape them down.
After the armature is completed, the paper mache process begins. I use a paper cutter to cut large amounts of newspaper into strips ahead of time. For students with larger animal busts, I cut pieces that are a little larger.

I require 2 to 3 layers of newspaper and it is important that each layer is given a day to dry.

For the final layer of paper mache, students can use scrapbook paper with patterns or designs, or solid construction paper. (I have even printed off sheet music for students to use on their final layer.)

Students are responsible for cutting this paper into stripes or shapes such as triangles, to fit in the ears, and circles for checks and eyes. Some students even cut out spots or other unique shapes to add to their heads.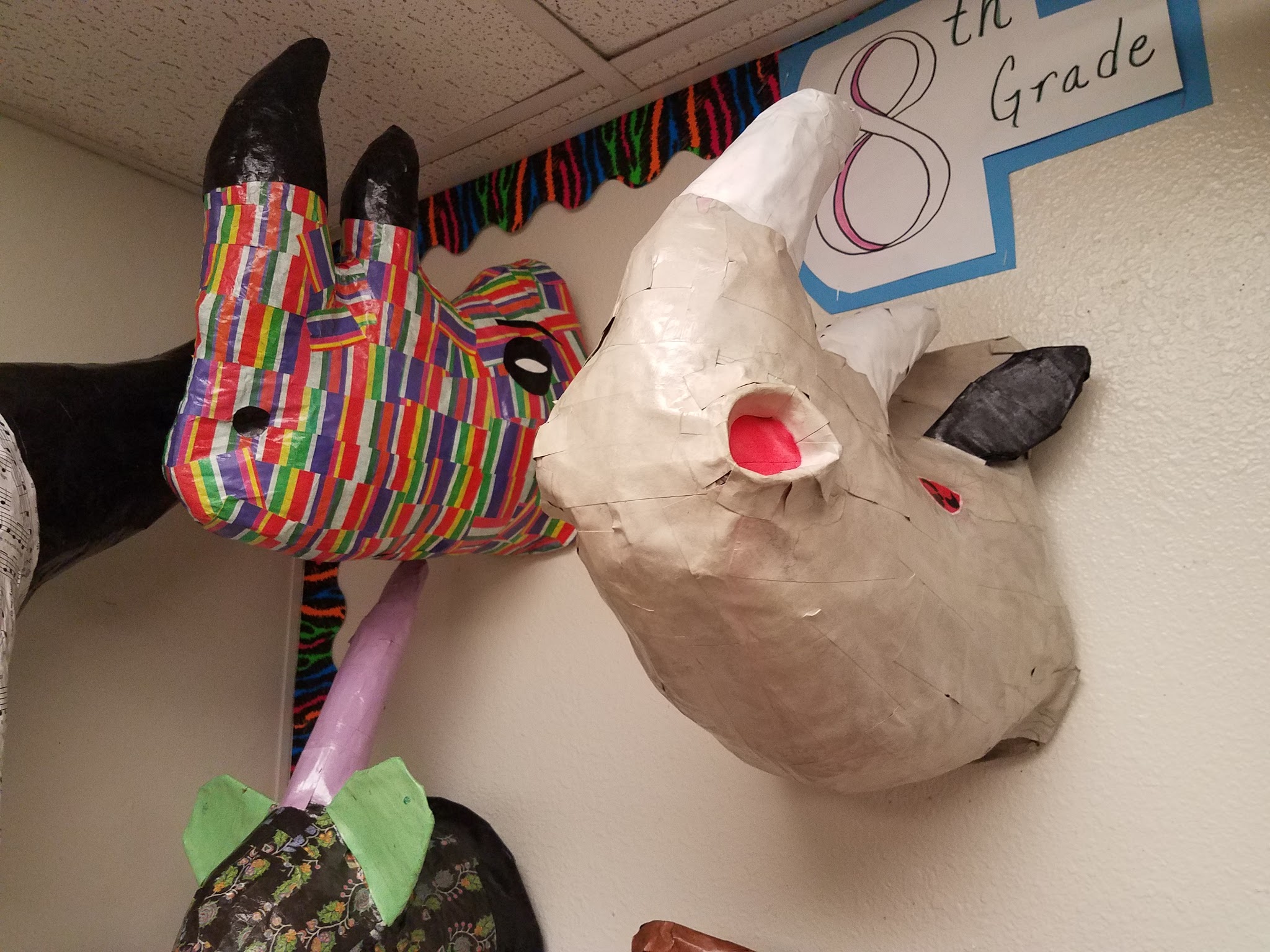 Once the final layer of the paper mache is dry students then paint their projects with a water-based sealer.

This ensures that all the paper pieces will stay flat and smooth and gives a shiny finished look. All that remains now is the amazing display and audience reactions as the faux animal heads are hung together.
Cheryl Olson is an art teacher at Granada East School in Phoenix, Arizona.
https://www.etsy.com/market/faux_animal_heads