SchoolArts Room
For the Birds
When my fifth graders made clay birds, I gave them the option of glazing them or painting them with metallic tempera paint.
---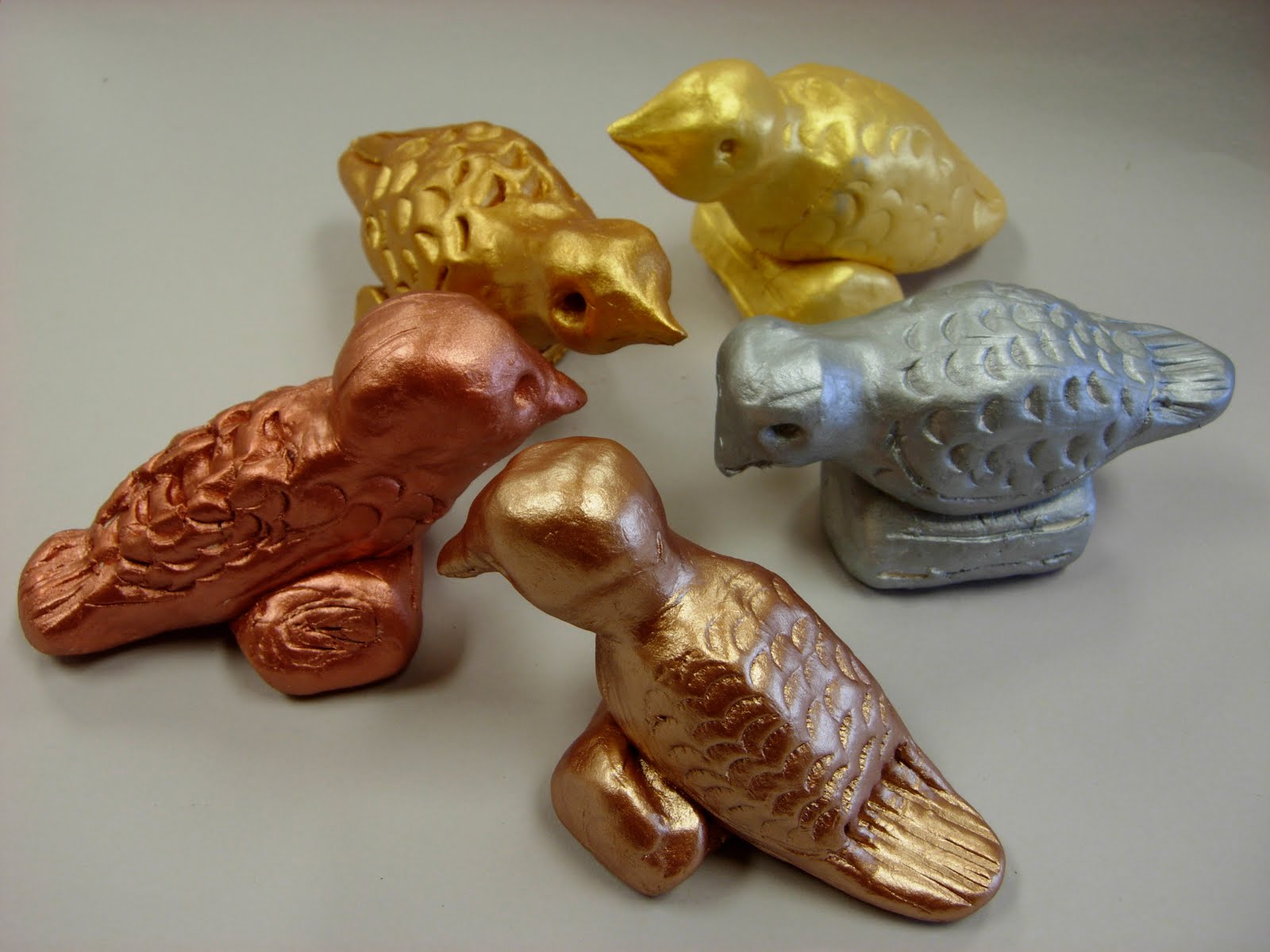 When the clay was painted with metallics, the finished product looked more like it was made from wood instead of clay. (Actually it reminded me of museum reproductions such as those from the Metropolitan Museum of Art).

We had been focusing on birds native to Texas, beginning with ones we could actually see on our school grounds, including scissor-tailed flycatchers, road runners, red-winged blackbirds, and killdeer.

Initially I shared with students a PowerPoint that included photographs of Texas birds and audio files so the students could both see how they looked and hear how they sounded. Of course, this kind of knowledge is not tested on any state test; I just felt students should be able to recognize (and appreciate) the birds they were likely to encounter.

from the left: Cardinal, Blackbird, Blue Jay, Robin