SchoolArts Room
Fool the Eye Photography
Two years ago I had the privilege of having a wonderful student teacher named Laura Klein from the art education program at Northern Illinois University. NIU is my alma mater, so I was more than enthused to take on a student teacher that had gone through the same program that I did. She introduced a new lesson for my high school beginning digital photography class about a young artist named Alexa Meade. I used this lesson again for my class this year.
---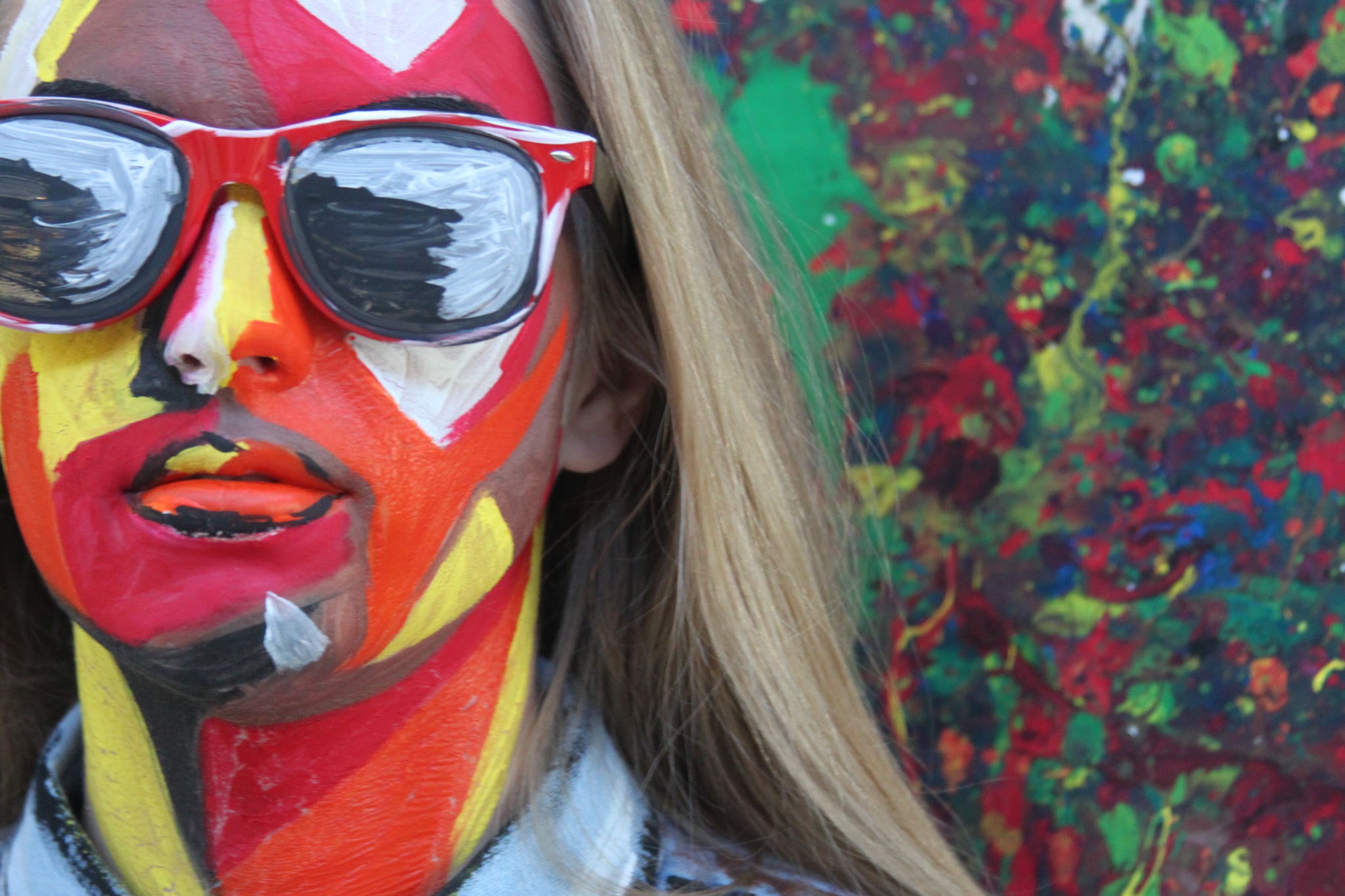 from SchoolArts Magazine, April 2016
by Lisa Beynon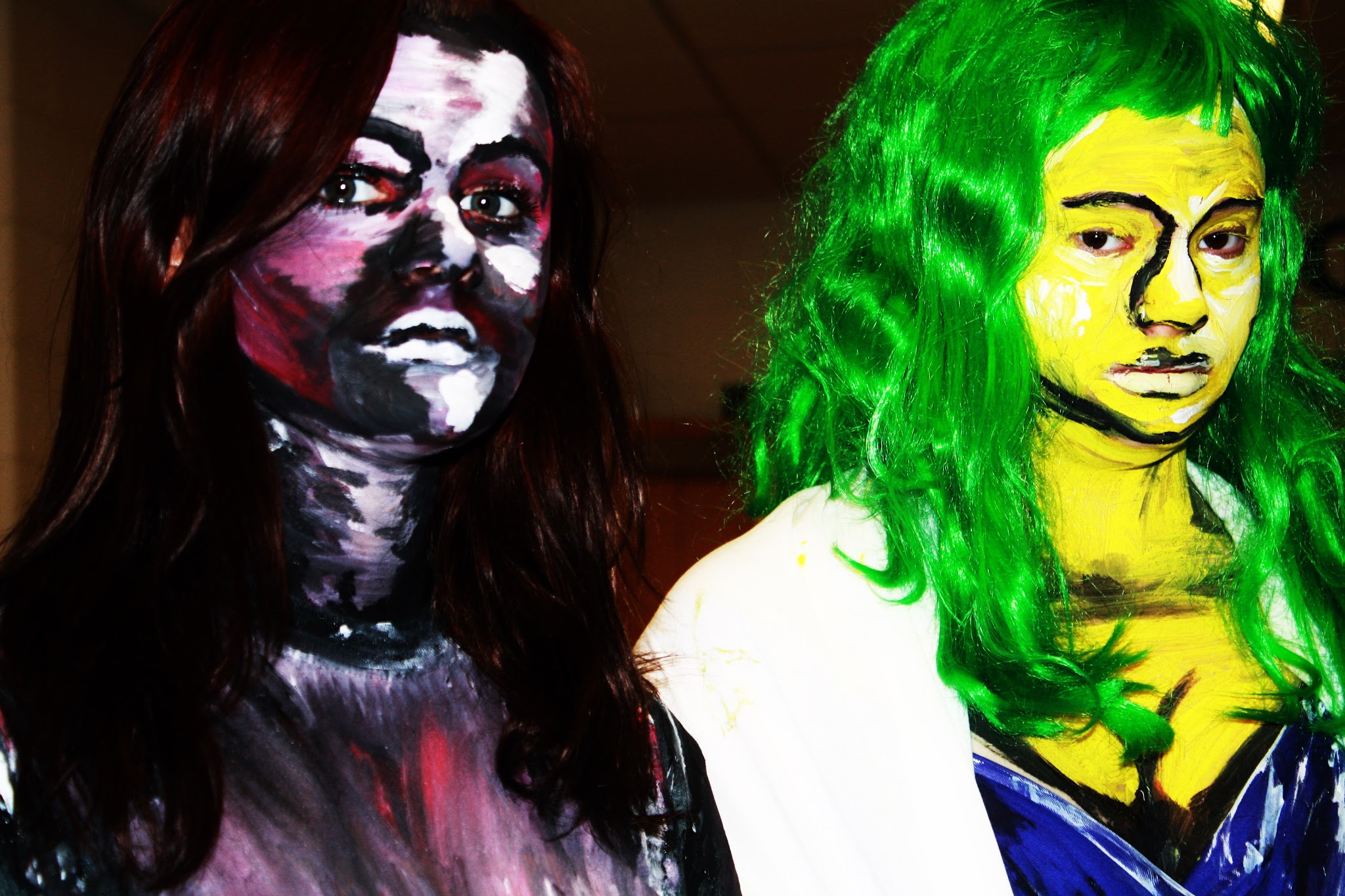 Alexa Meade
is a contemporary American artist born in 1986. She paints on the human body and paints surrounding objects in such a way that it looks like a painting on canvas. She then will photograph her subjects. At first glance the viewer is not sure if they are looking at a painting or a photograph. She fools the eye, as in trompe l'oeil. Look more closely and you realize that the subject matter is real. It's mind blowing!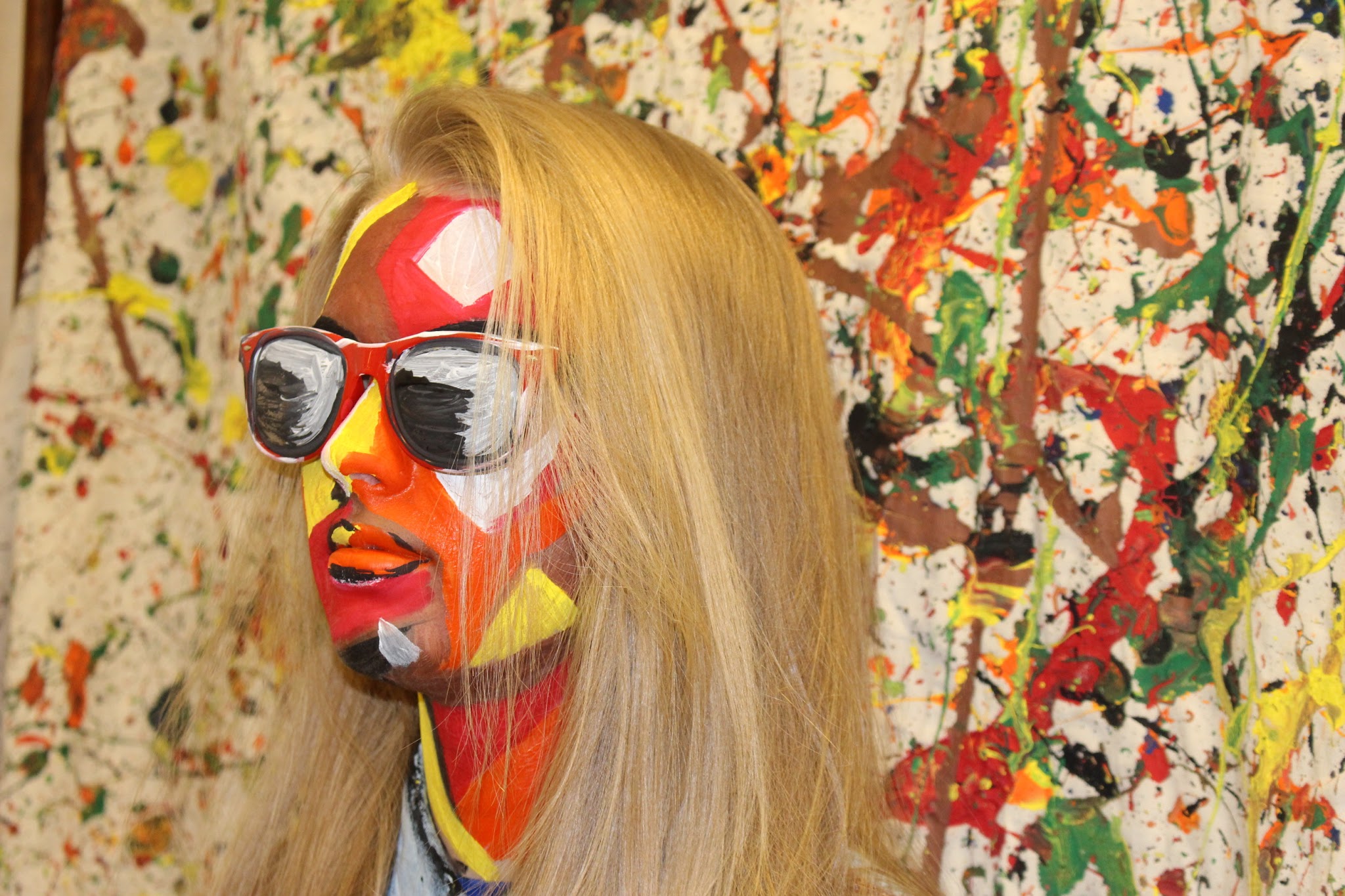 Ashley Grimm and Cortney Rippberger
My student teacher's lesson went so well that I had to incorporate it into my curriculum because I was excited to try this lesson out myself. I talked to my students about the rule of thirds, composition, and white balance when taking a photo. We also discussed and reviewed the elements of art: line, shape, value, texture, form, and space for the painting aspect. I shared a PowerPoint presentation on the lesson, along with a few YouTube videos of Alexa Meade. I also encouraged students to do research on their own. Some students even "liked" her FaceBook page.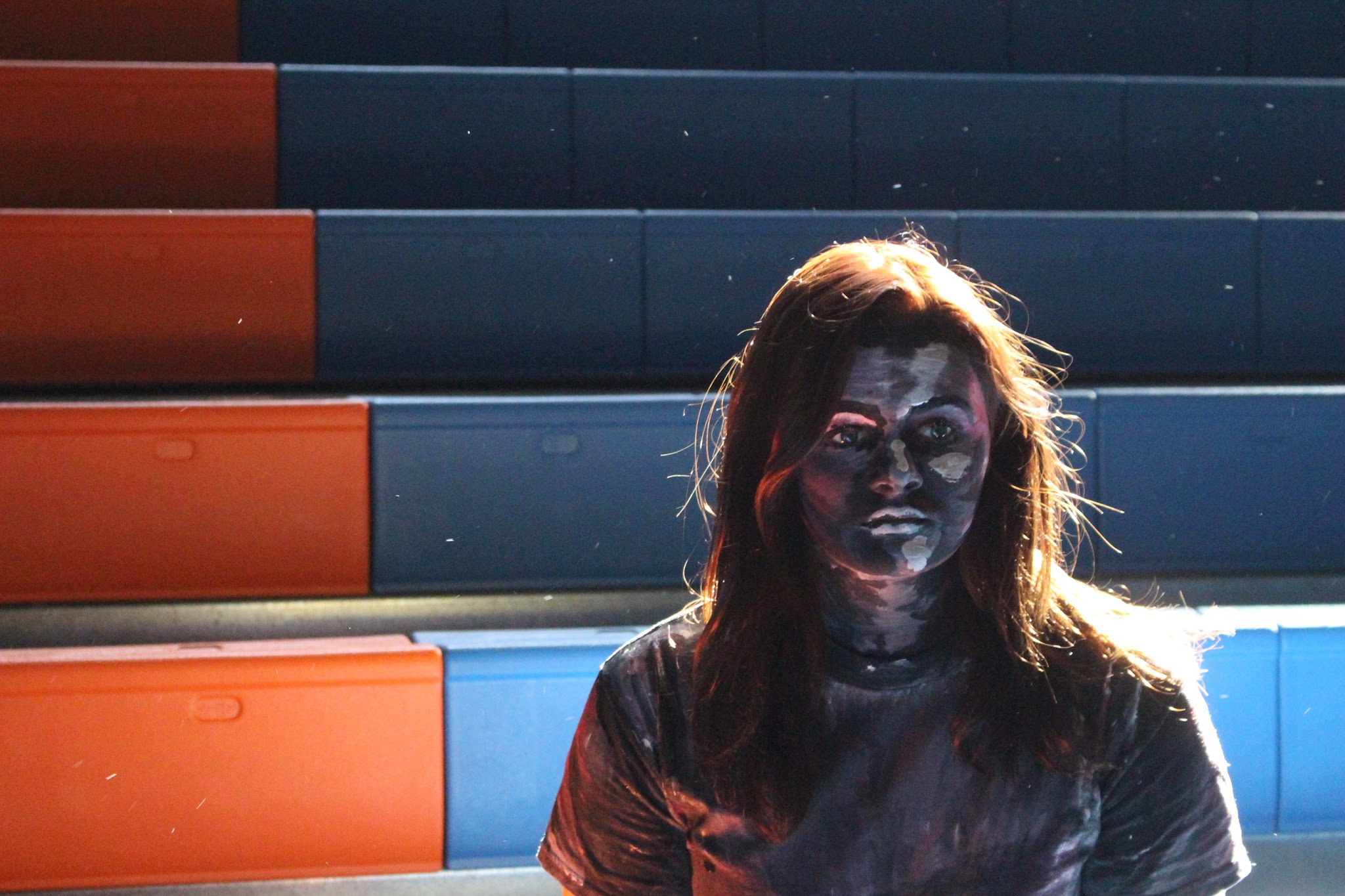 Students were able to work individually or in a group of up to four. Students could also decide if they wanted to use a monochromatic or multicolor palette for their subject matter. They also had to determine if they were going to paint an inanimate object, a human, or both.

Once all of the planning was out of the way, student could start to paint.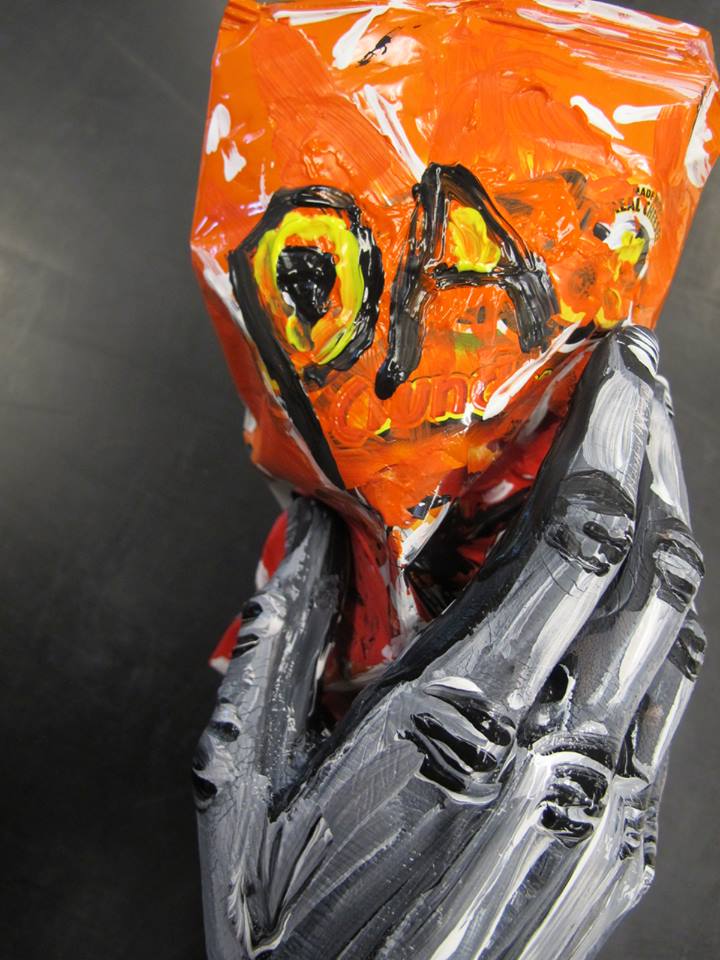 The students painted clothing and a few objects first before painting on skin. It was best to do this in one class period, so that the paint could dry for the photo shoot, although some of the clothing needed to be painted while worn by the subjects. Students used tempera paint on both their skin and on the objects. Tempera is non-toxic, so it shouldn't bother the skin. (Note: Modify for very sensitive skin or allergies, like using face paint, or make-up.)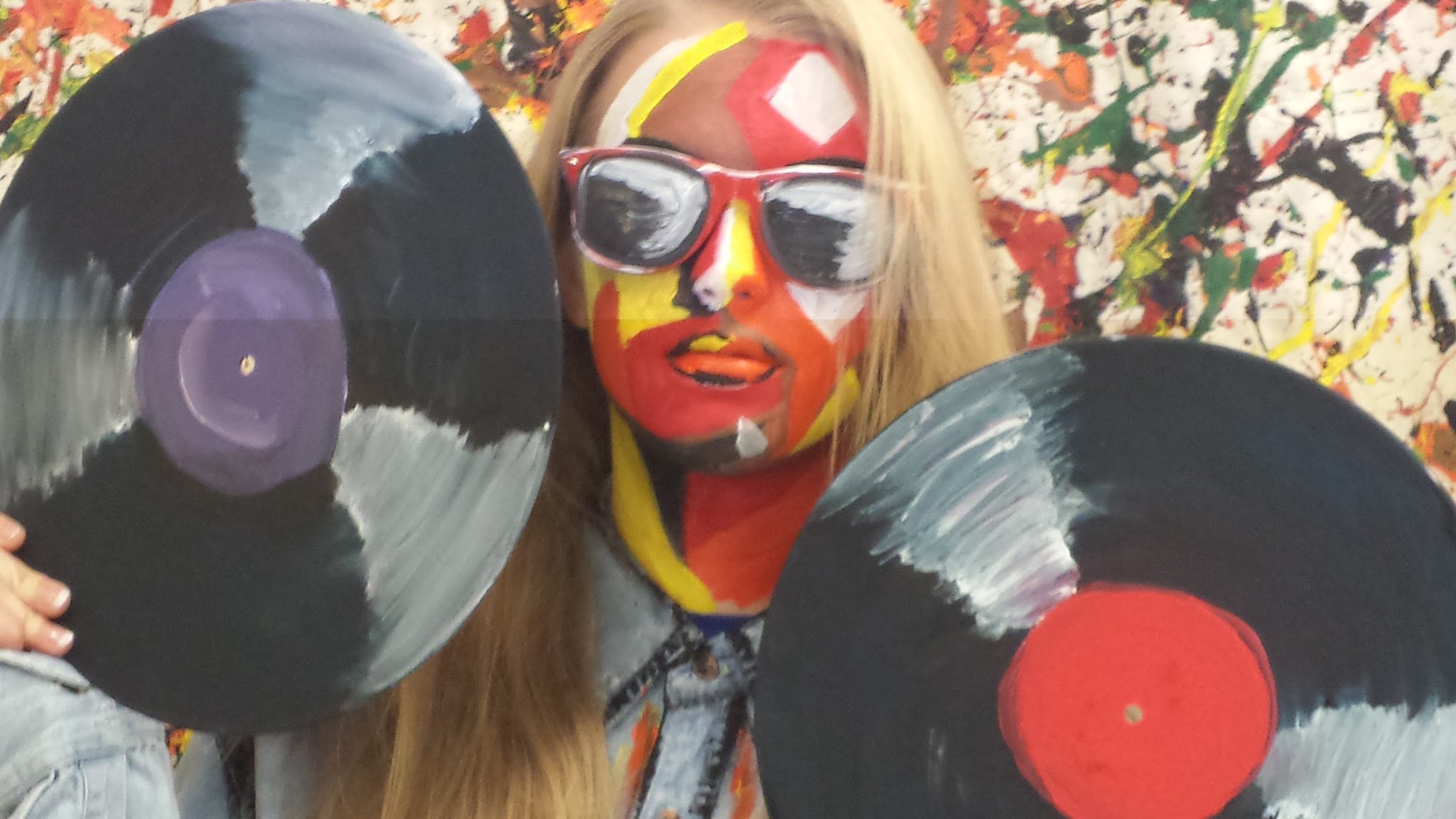 Ashley Grimm
Students had so much fun placing their subjects in different environments and photographing them. They experimented with different backgrounds, went outside, and took dozens and dozens of photos just to get "the one."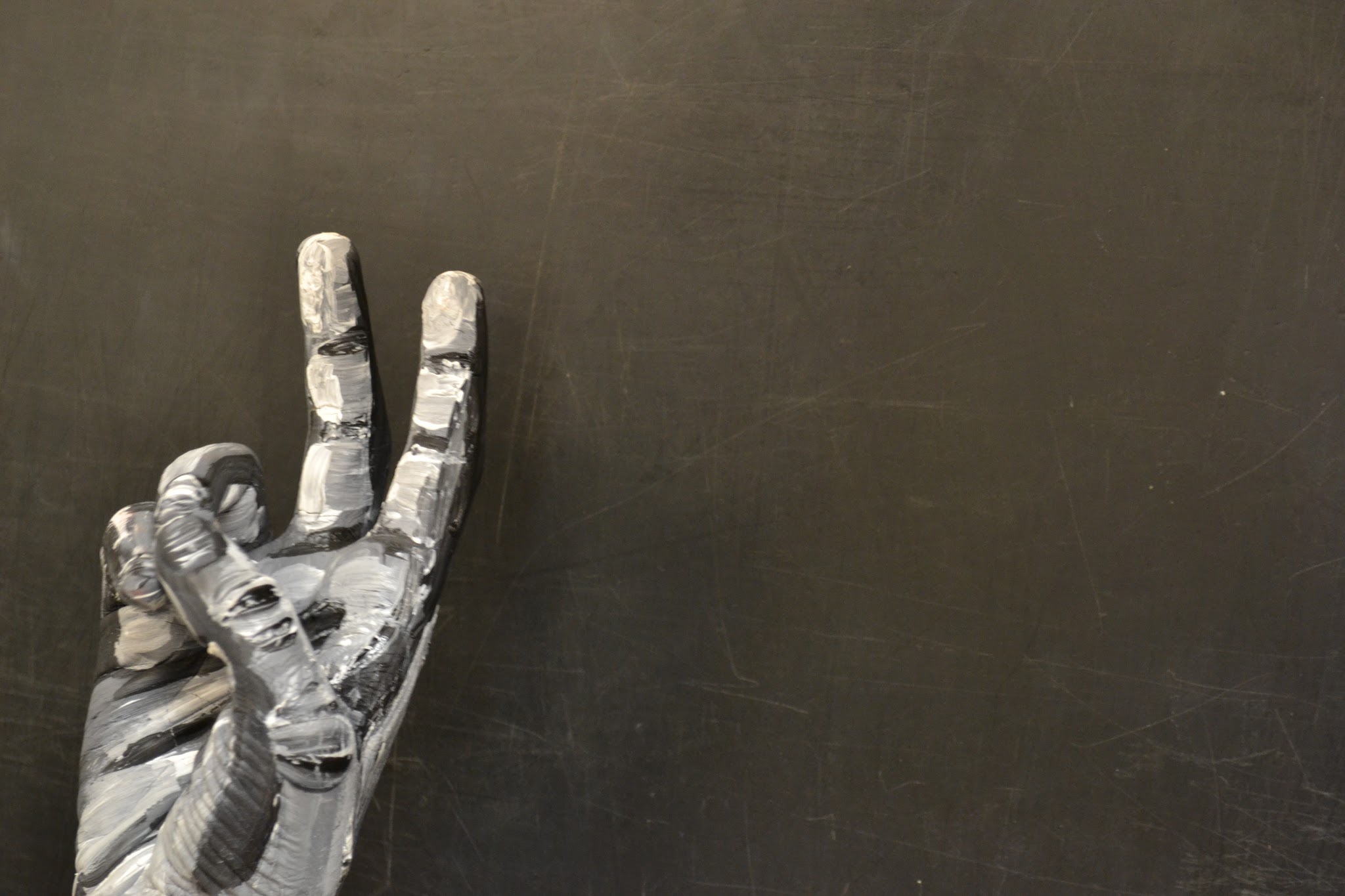 Organization is key in this lesson, along with lots of face wash or baby wipes. Alexa Meade is a young engaging artist that my students could relate to and I plan on keeping this successful lesson in the books. A special thank you goes to my student teacher Laura.