SchoolArts Room
Following in the Footsteps of Mabel Dodge Luhan
Mabel Dodge Luhan was a wealthy American patron of the arts, who was particularly known for her Greenwich Village salon and the Taos art colony.
---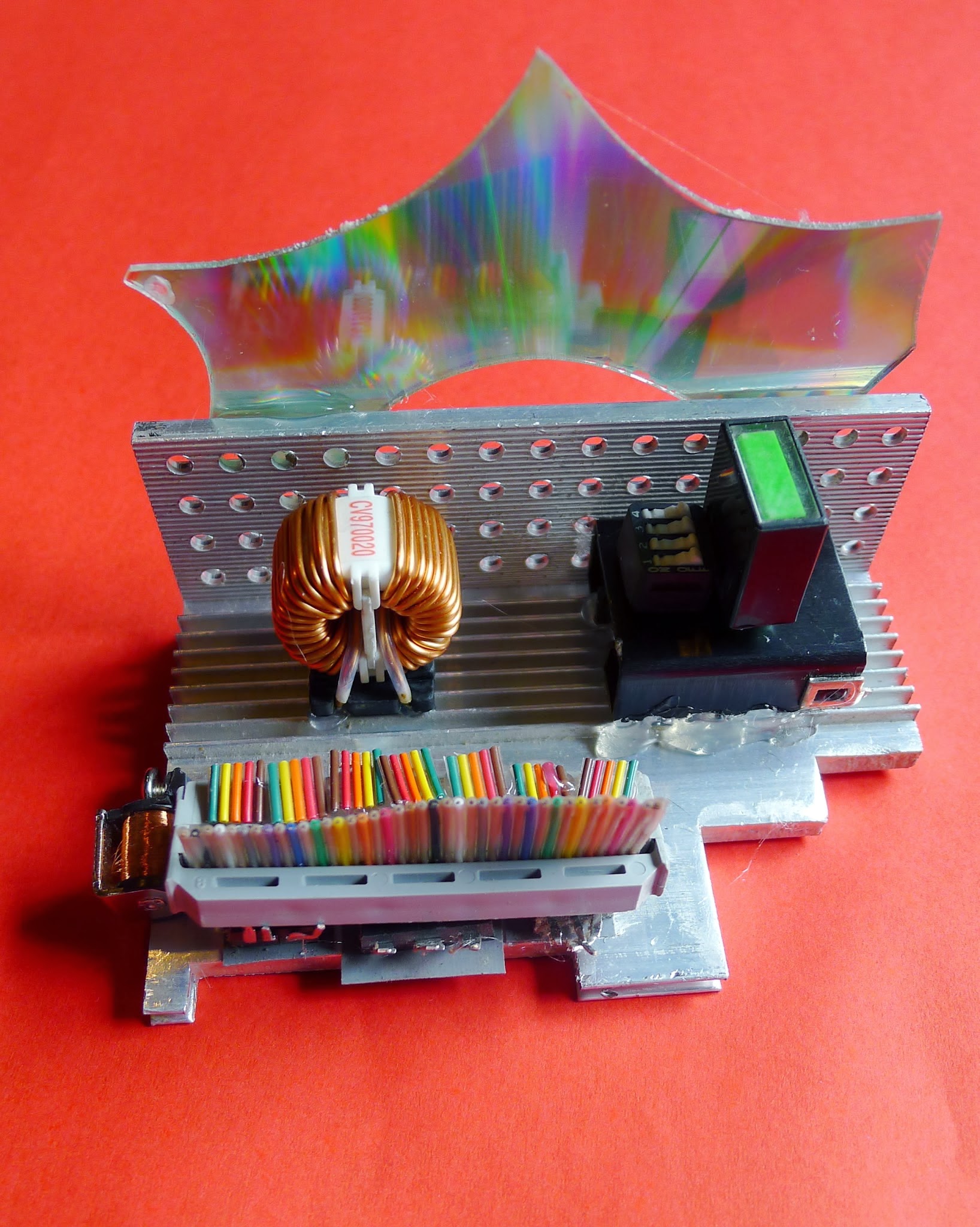 While in Taos, New Mexico, this week, our SchoolArts/CRIZMAC group was following in the footsteps of
Mabel Dodge Luhan
, visiting her home and the Harwood Museum of Art, which has an extensive exhibition about her early life and her life in New Mexico. See the ceramic roosters? The house was called Los Gallos.
Mabel Dodge Luhan, Frieda Lawrence, and Dorothy Brett
Mabel
was instrumental in promoting Taos to artists and writers within her circle.
Luhan hosted a number of influential artists and poets in Taos, including
Georgia O'Keeffe
, D. H. Lawrence,
Marsden Hartley
,
Arnold Ronnebeck
,
Louise Emerson Ronnebeck
,
Ansel Adams
,
Willa Cather
,
Walter Van Tilburg Clark
,
Robinson Jeffers
and his wife Una,
Florence McClung
,
Mary Hunter Austin
,
Frank Waters
,
Aldous Huxley
,
Ernie O'Malley
and others.
Mabel married a man from Taos Pueblo, who helped her with the construction of the house and subsequent structures. Another interesting fact about the house is that it one time belonged to actor Dennis Hopper.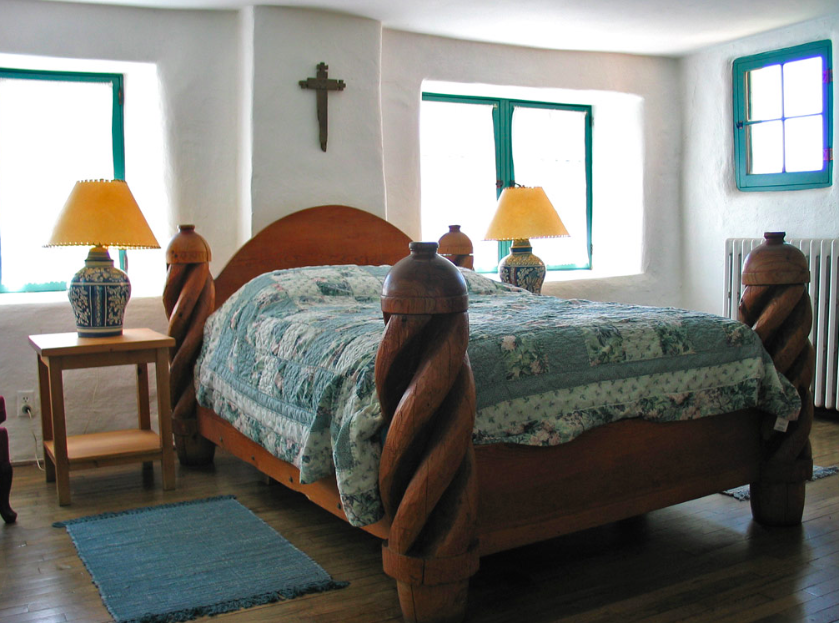 Mabel's bedroom; the bed was built in the room. Her windows looked out on Taos Pueblo lands.
June 22, 1918 – Mabel buys 12 acres of land bordering Pueblo land at the urging of Tony. Begins construction on the big house, known as "Los Gallos"

1918-1922 – Construction of the big house

Dec 1920 – The big house is finished. Has six rooms and a balcony

1921 – A sun porch is built on the third story. Currently is the solarium

Fall 1921 – Tony completes construction of a five room adobe on Indian land

1924 – Pink house is finished. Mabel moved into Pink House

1925 – Rainbow room added to the big house

1948 – Mabel and Tony build a smaller house on Morada Lane

1970 – Dennis Hopper purchases the house. He first saw it while filming "Easy Rider"

He runs a 70's (hippie) version of a salon with friends, colleagues and guests coming to stay with him.

Hopper renames the house the "Mud Palace"

1977 – Dennis Hopper sells to George Otero, who takes on the massive rehabilitation process for years of neglect and hard use.

The Oteros start a non-profit, "Las Palomas de Taos" and begin to hold workshops

1996 – The Attiyeh Foundation purchases the house and begins the current operation of the hotel and conference center.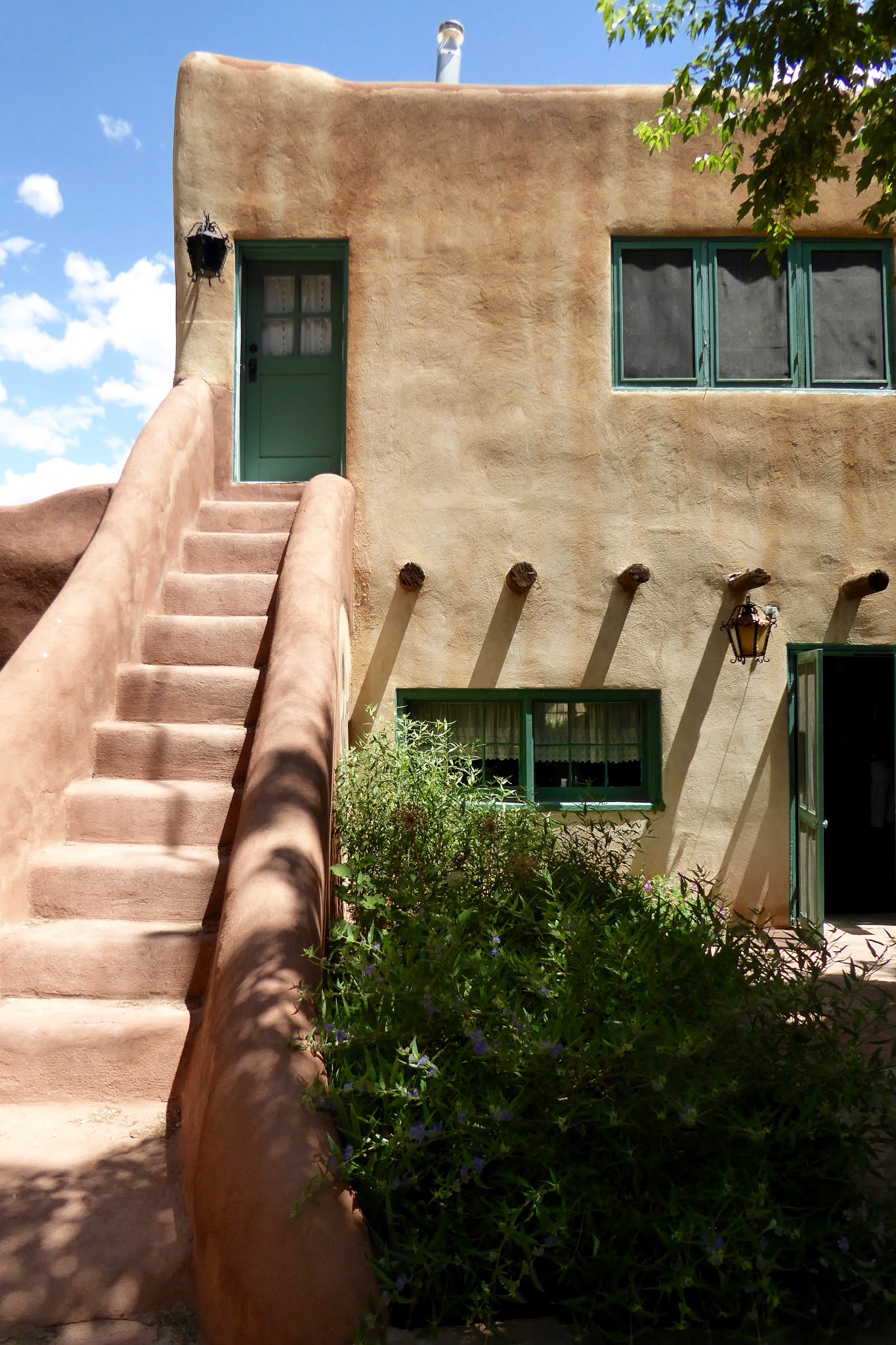 Mabel liked to make an entrance. These steps lead down directly from her bedroom. The room below is the kitchen.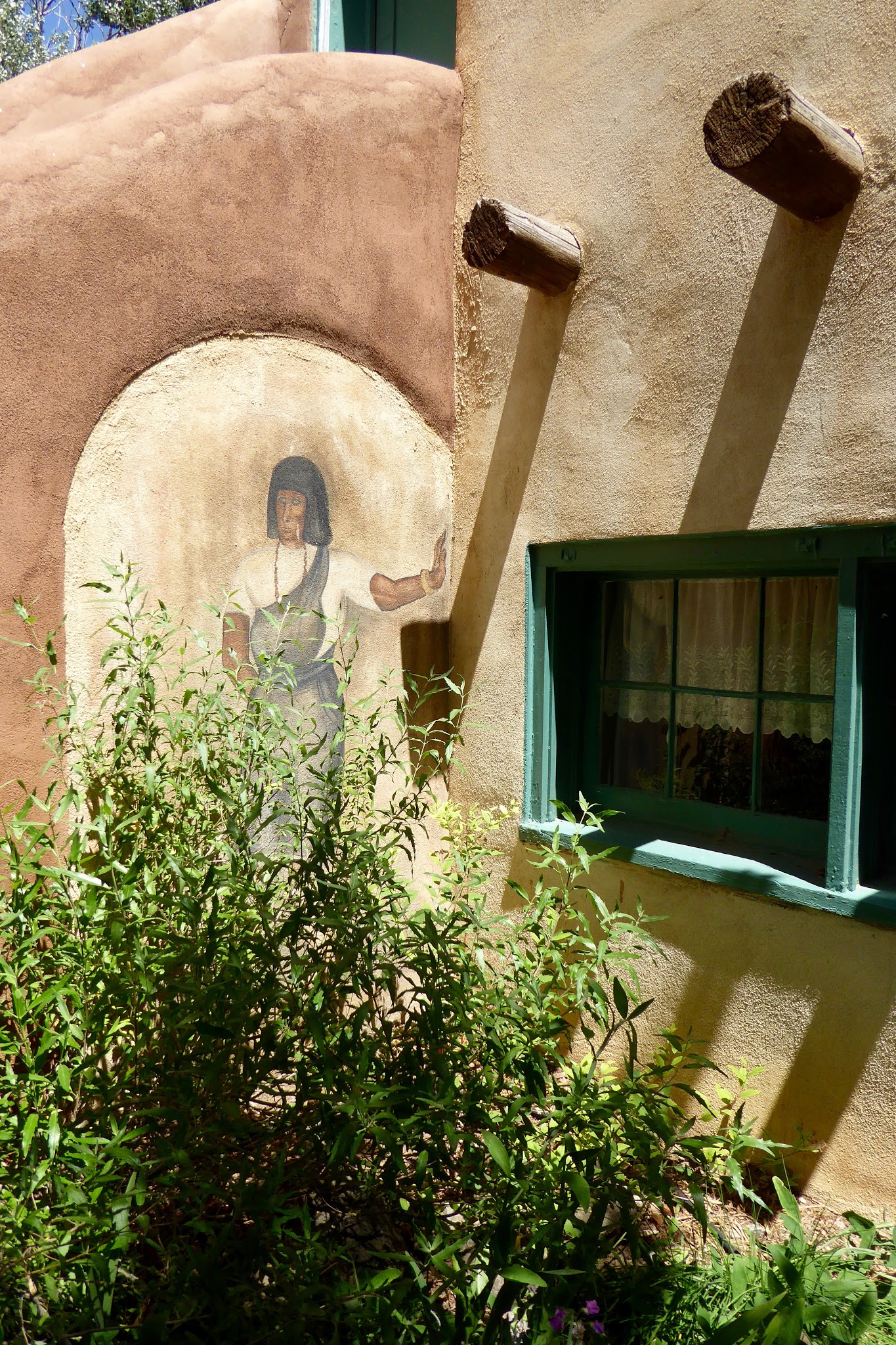 This image shows a mural on the side of the steps from Mabel's bedroom, right beside the kitchen window.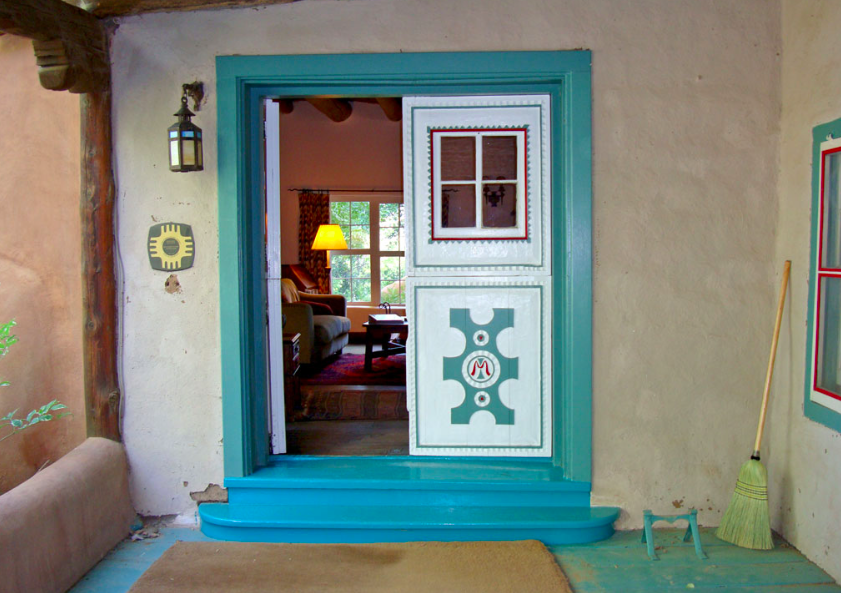 The entrance to the house.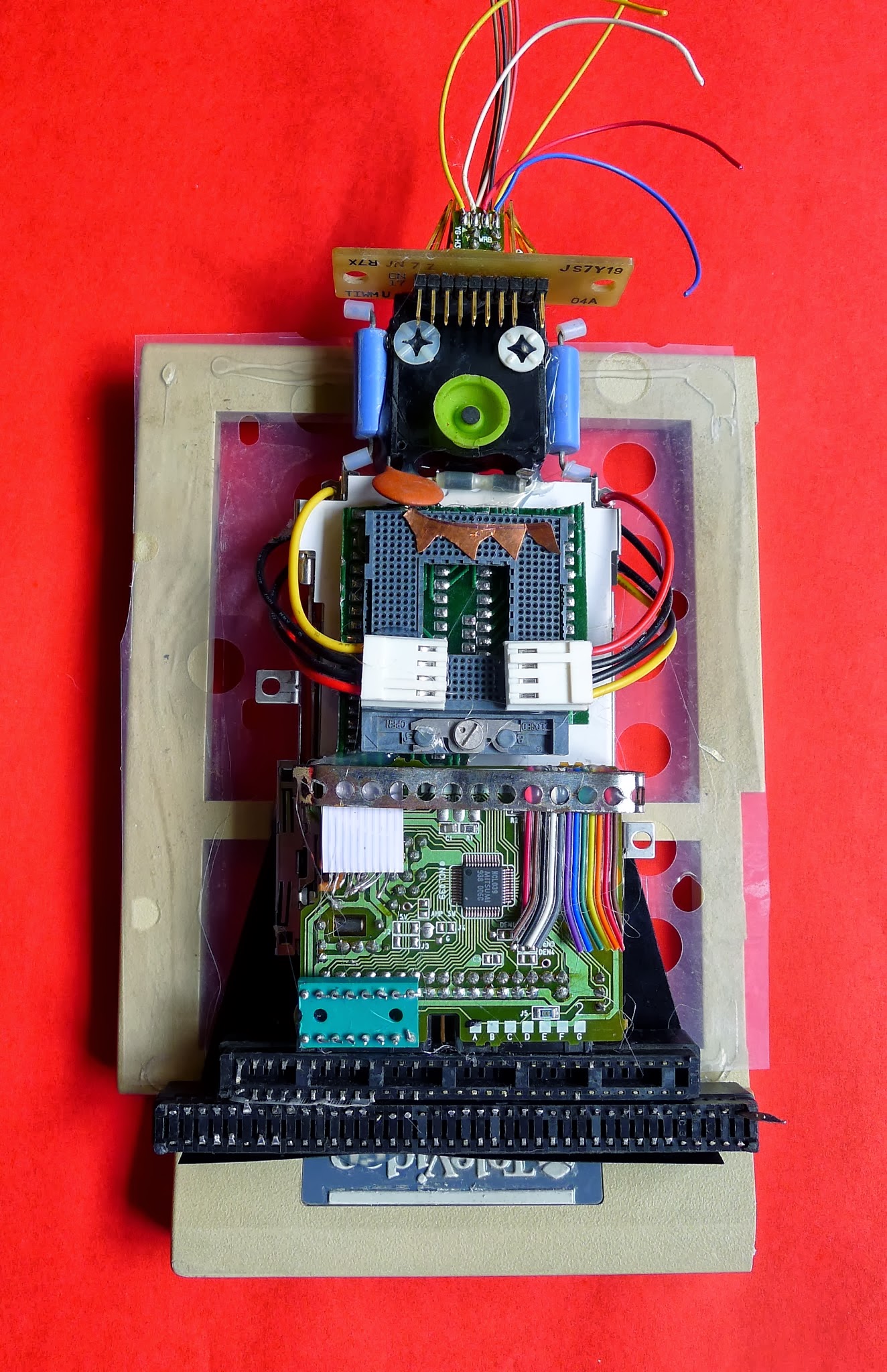 D.H. Lawrence, author of "Lady Chatterly's Lover," painted the windows in Mabel's bathroom so he wouldn't have to see her at her toilet.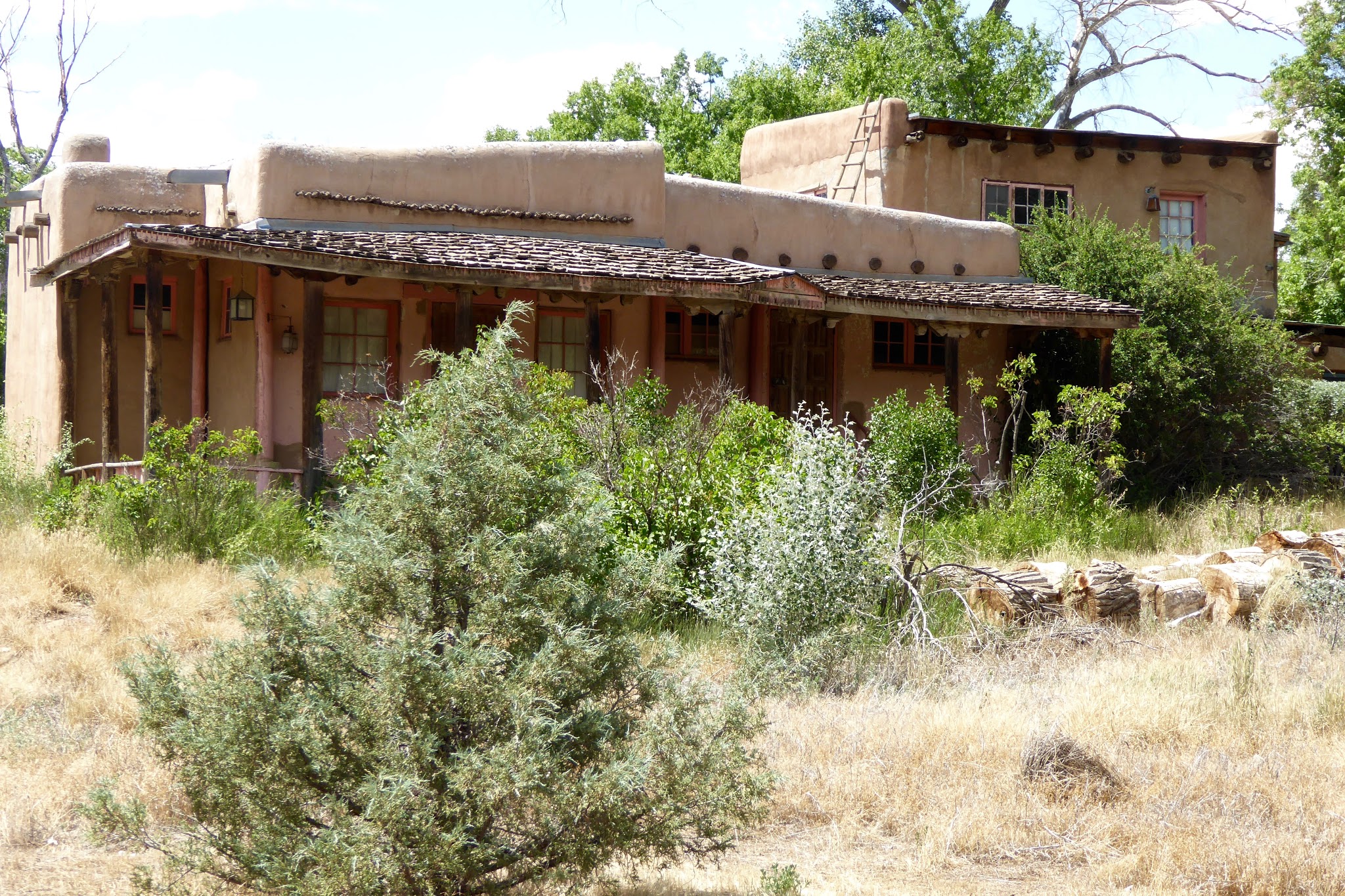 Georgia O'Keeffe stayed in this property of Mabel's, called the Pink House, when she visited. It is now privately owned but doesn't look in good shape.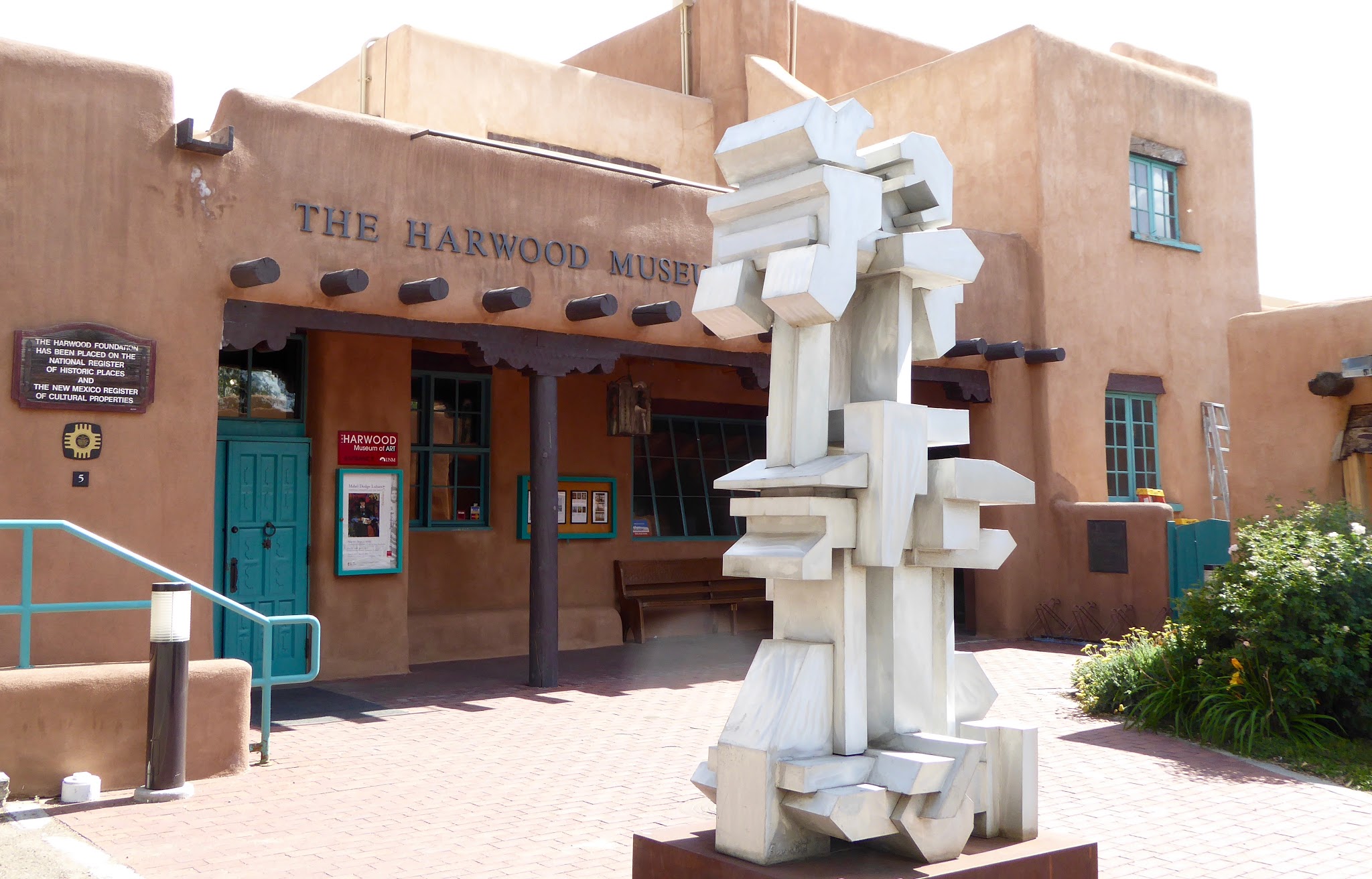 The Harwood Museum of Art in Taos has an extensive exhibition, Mabel Dodge Luhan & Company: American Moderns and the West. We visited here after a tour of Mabel's home.

The Mabel Dodge Luhan House now serves as a bed and breakfast and conference center. Go online to see photos of the rooms, who they are named for, and to make reservations.
SaveSave
SaveSave
SaveSave
SaveSave