SchoolArts Room
A Dynamic Children's Art Show
Today I had the joy of attending the opening of a fantastic art exhibition of art from children in the MOIFA/Ames After School Program at the Museum of International Folk Art Museum (MOIFA) in Santa Fe. This program has been in operation for 11 consecutive years. In this time, it has implemented a total of 2026 classes to 30,698 students and hosted 60 visits to the Museum.
---
detail of the piece above

Much of the work consisted of large-scale, intricately-detailed collaborative pieces inspired by the idea of Native American dreamcatchers. Normally I don't think it is advisable to copy other's cultural forms, but I think these works transcended and transformed the initial inspiration. I've never seen a better use of this form.
Museum educators worked with local elementary schools and Boys and Girls Clubs after school to create all these artworks. At the end of the exhibit, the collaborative pieces go back to the school or club and students receive their individual pieces. Great planning!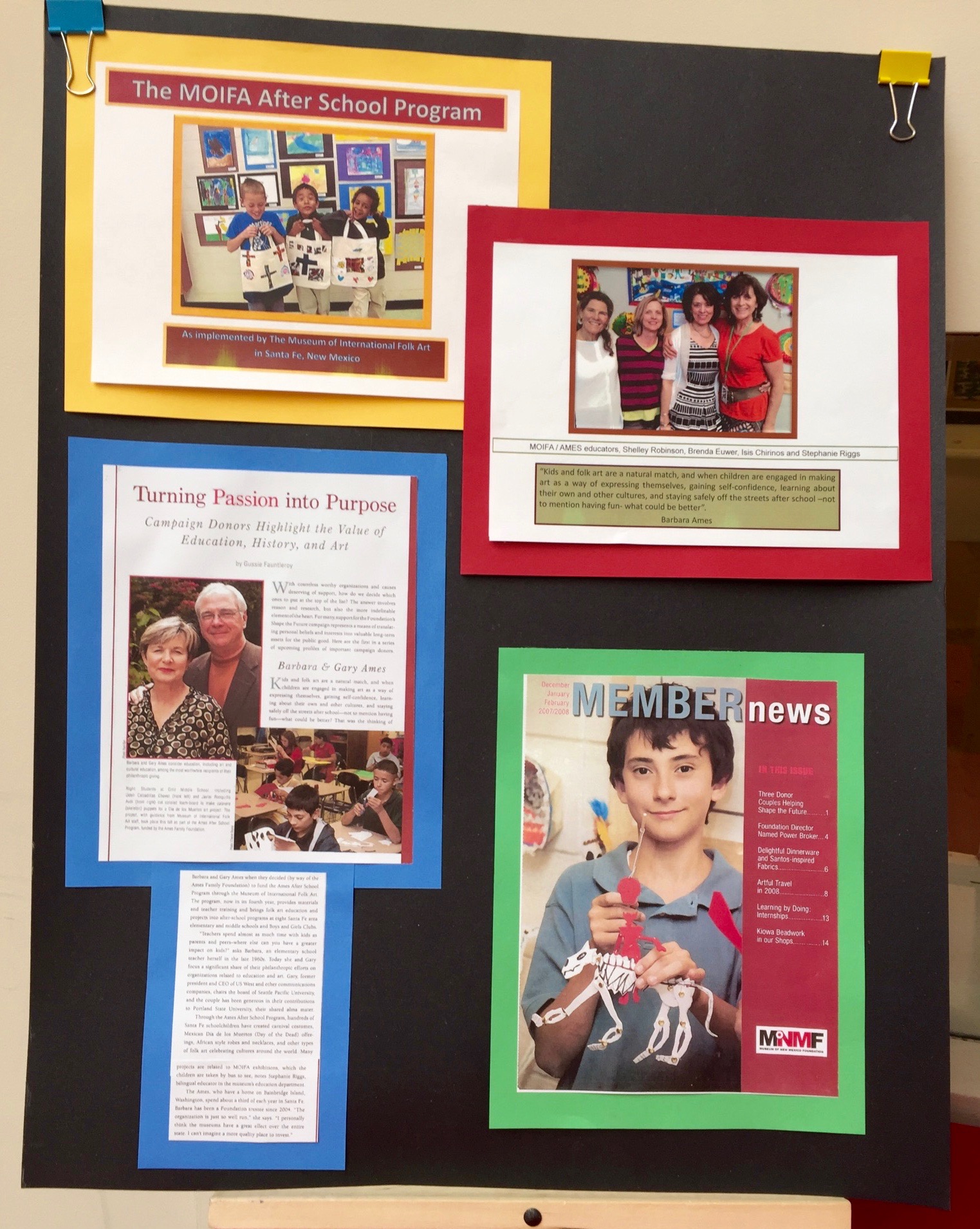 Information about the program.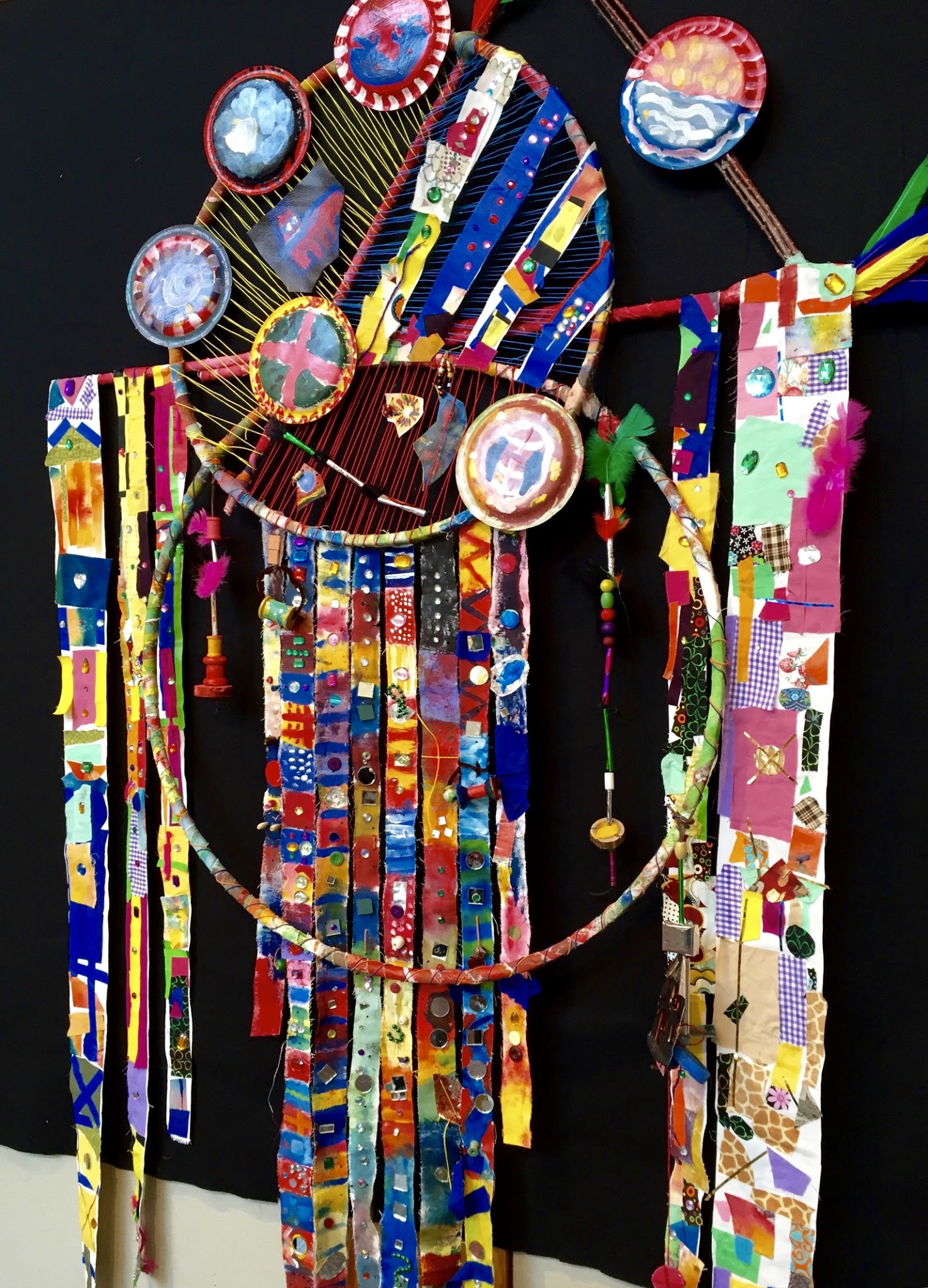 Hula hoops and other kinds of hoops were used to provide foundation for the collaborative works.s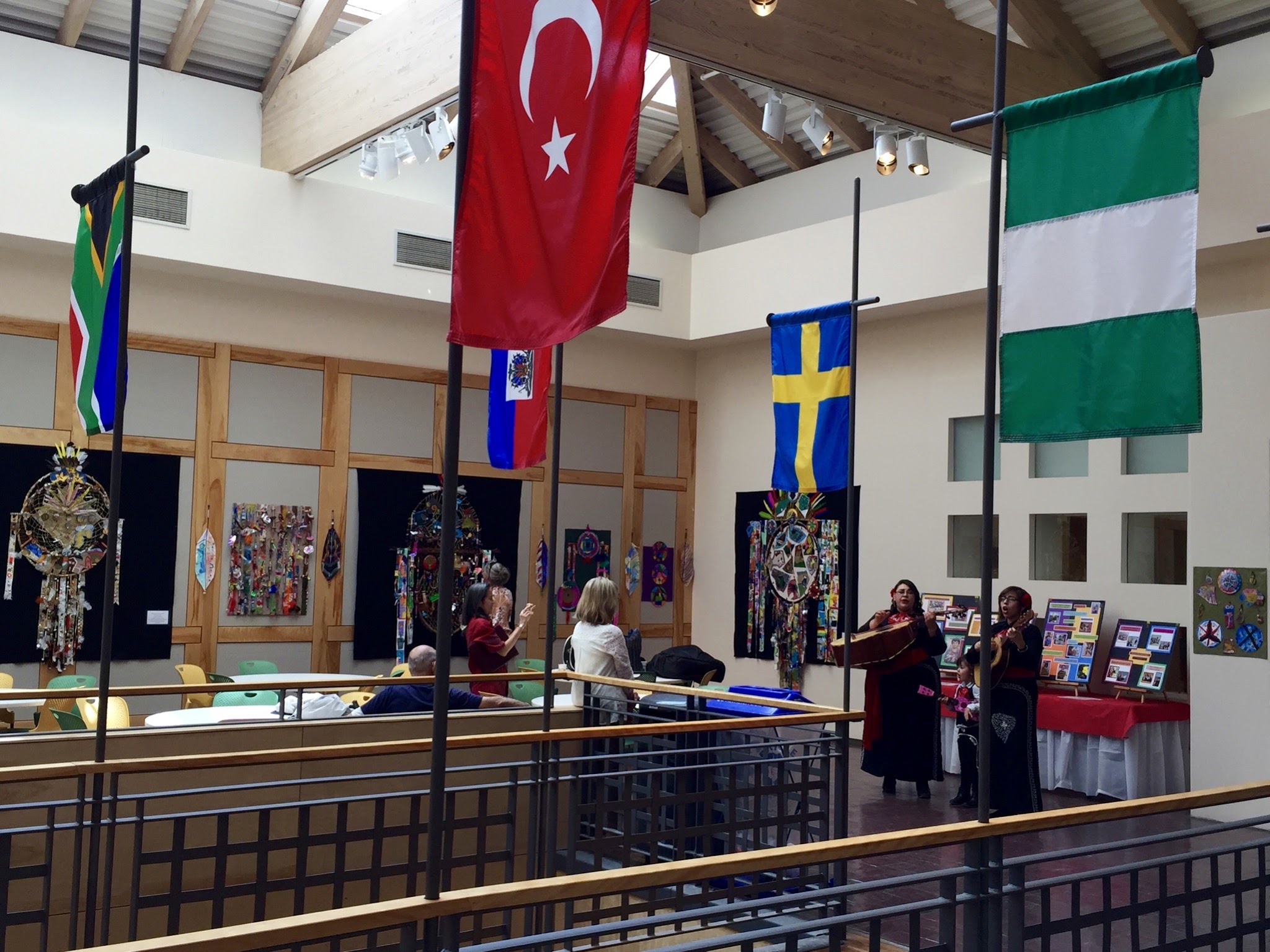 Food and music accompanied the opening.
Each school's collaborative piece was different, but all used a variety of found objects, canvas pieces, and art materials. I thought the work looked incredibly sophisticated!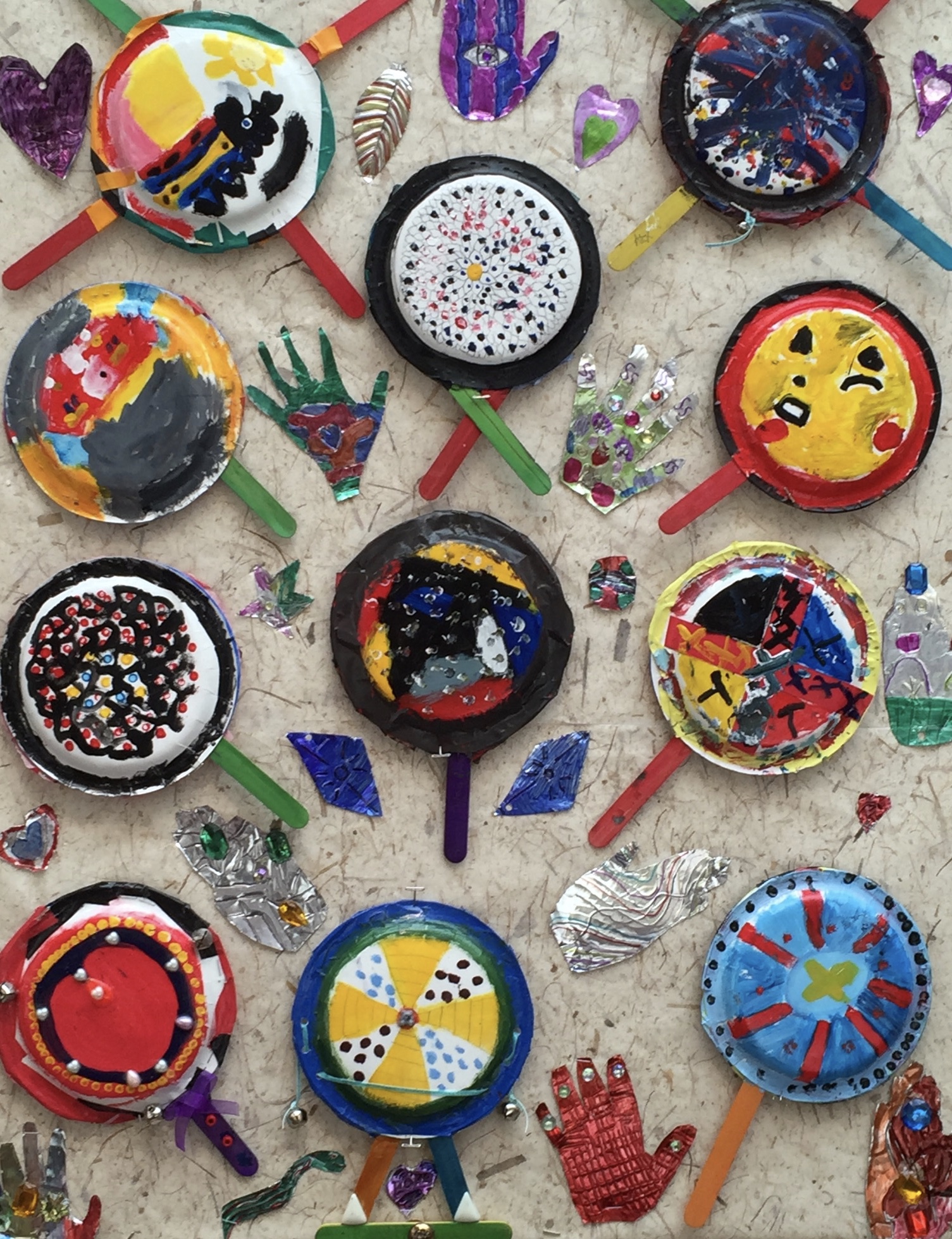 Individual pieces.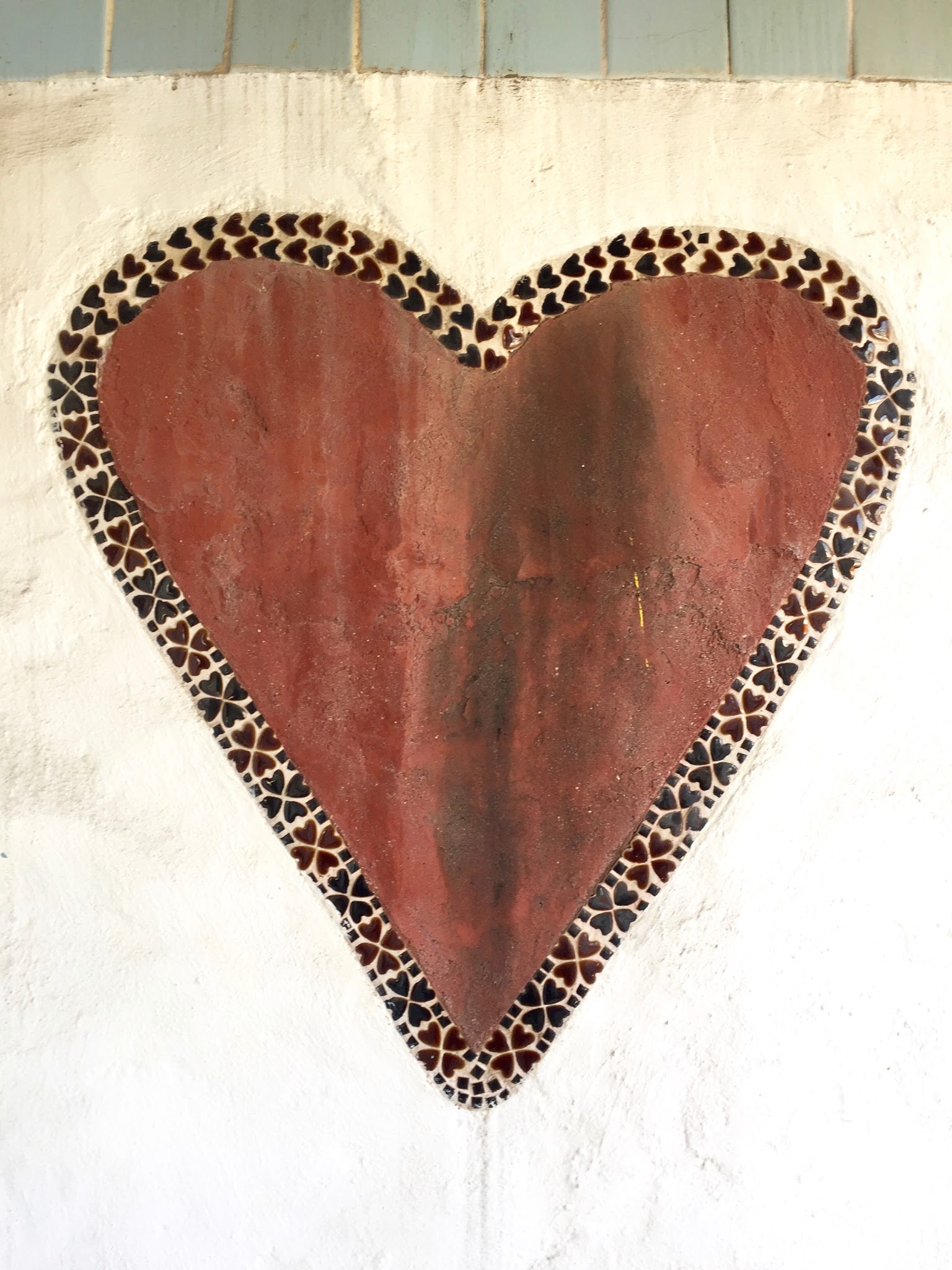 Of course parents and students attended the opening.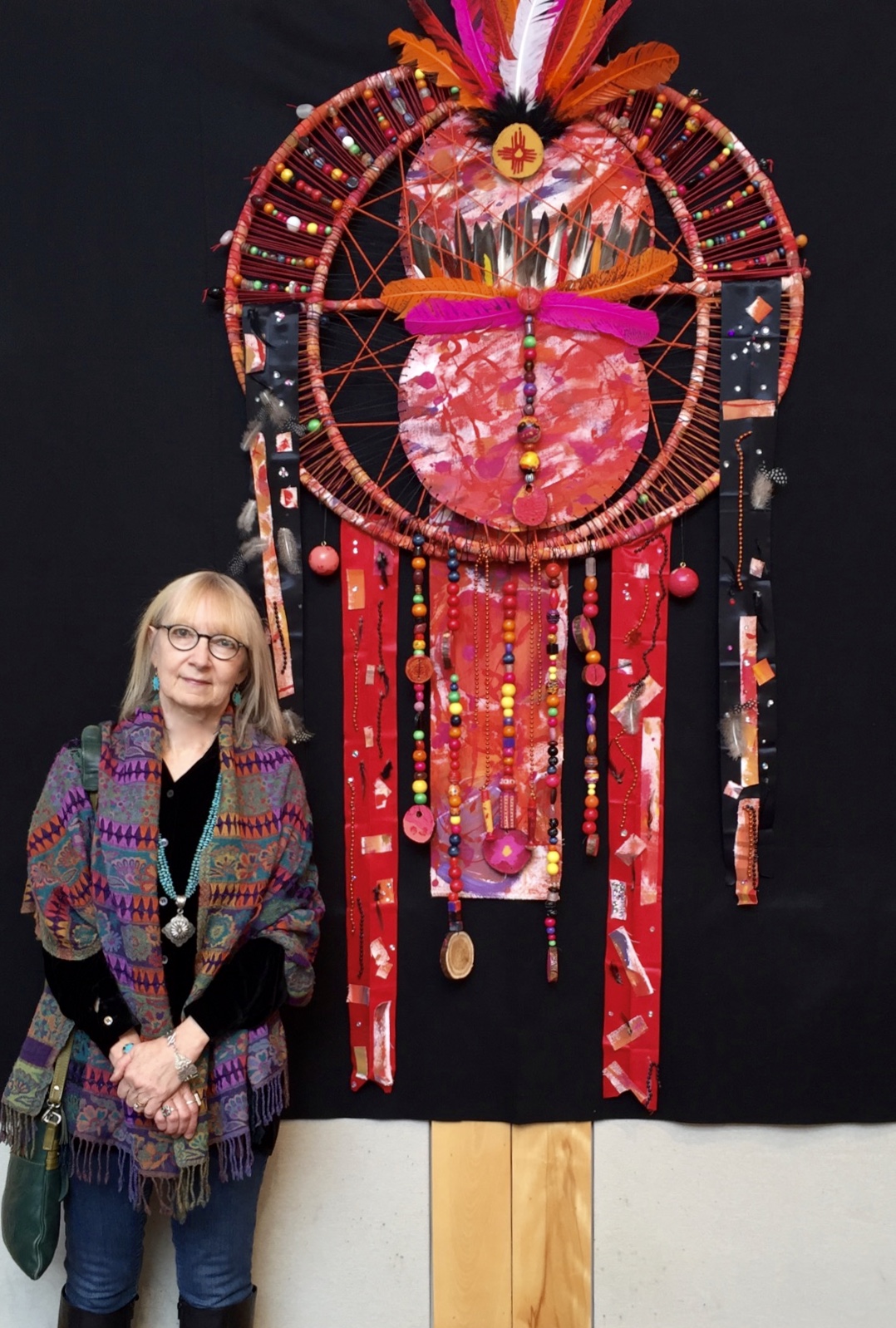 A photo for SchoolArts Magazine.
If I still had a classroom, I would be starting these with my students right away! Kudos to MOIFA and all the student artists!