SchoolArts Room
Creative Minds
Maintaining Order in the Art Room
---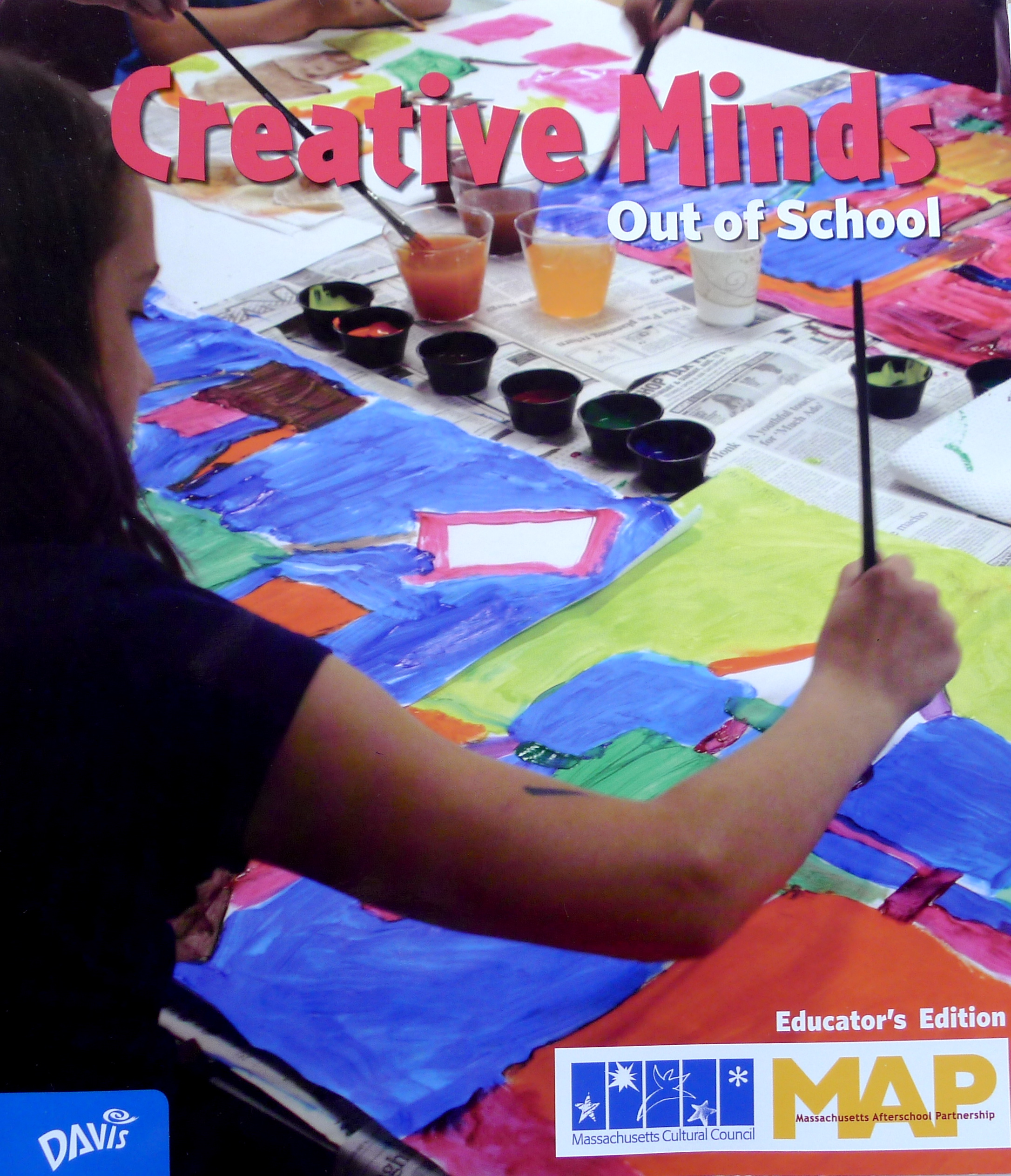 Maintaining Order in the Art Room
Creative Minds Out of School is an after school art program written by Cathy Wiseman Topal and developed by Davis Publications (which also publishes SchoolArts Magazine) for the Massachusetts Cultural Council and the Massachusetts Afterschool Partnership in 2010.
In reading through the introduction of the Educator's Edition, I was taken by the section, "Maintaining Order in the Classroom," and thought I would share some of it with you here. Cathy's advice is great as a refresher for veteran teachers and a help for new ones:
Engage students from the moment they enter the classroom. Pose a question about the works of art. For instance, "Can you guess from all the visual cues what we will be working on today during our studio art class?" Or present them with some kind of problem to figure out, such as "How many warm colors can you find in the painting in the front of the room?"
Begin to demonstrate the use of a new tool. Hold up a book that you are about to show. Keep discussions short and to the point.
Keeping students on task. The best way to keep students on task is to keep them engaged. Sequencing the introduction of materials can be magical. Each addition is a new provocation. It is equally exciting to add a slightly new concept or challenge as students are just about to complete one phase of a project.
Roles of the teacher:
Stimulant Role. Exploring and discussing works of art, introducing materials, tools and approaches, encouraging exploration and discovery, and having students share their ideas are all ways to spark interest and engage young artists. These are all aspects of creating a worthwhile, inspiring and comfortable environment for creative exploration.
Model Role. Students look to educators to model behavior (consistent, firm, positive, fair) and interest in and enjoyment of the subject matter.
Other Effective Teaching Strategies
"Catch" each student doing right, kind actions and producing interesting, creative work. Reward positive behavior as much as possible.
Honor and respect the intelligence and the work of students and other teachers in the program.
Whatever the lesson, take a few minutes to try it yourself to explore, work out logistics, and build your enthusiasm.
Develop a signal for getting students' attention when you need it. A bell, a flick of the lights, or a hand-clapping rhythm are common signals that teachers use to encourage students to "Stop, Look, and Listen."
Seating
Seating arrangements can make a big difference. Making groupings beforehand is a way to mix students up and encourage new relationships. Taking an informal approach - letting students sit wherever they wish might work. However, sometimes cliques form and a few students are left out. Consider beginning with grouping.