SchoolArts Room
Santa Fe International Folk Art Market
We're here right now in Santa Fe with our fantastic SchoolArts/CRIZMAC Folk Art Extravaganza group.
---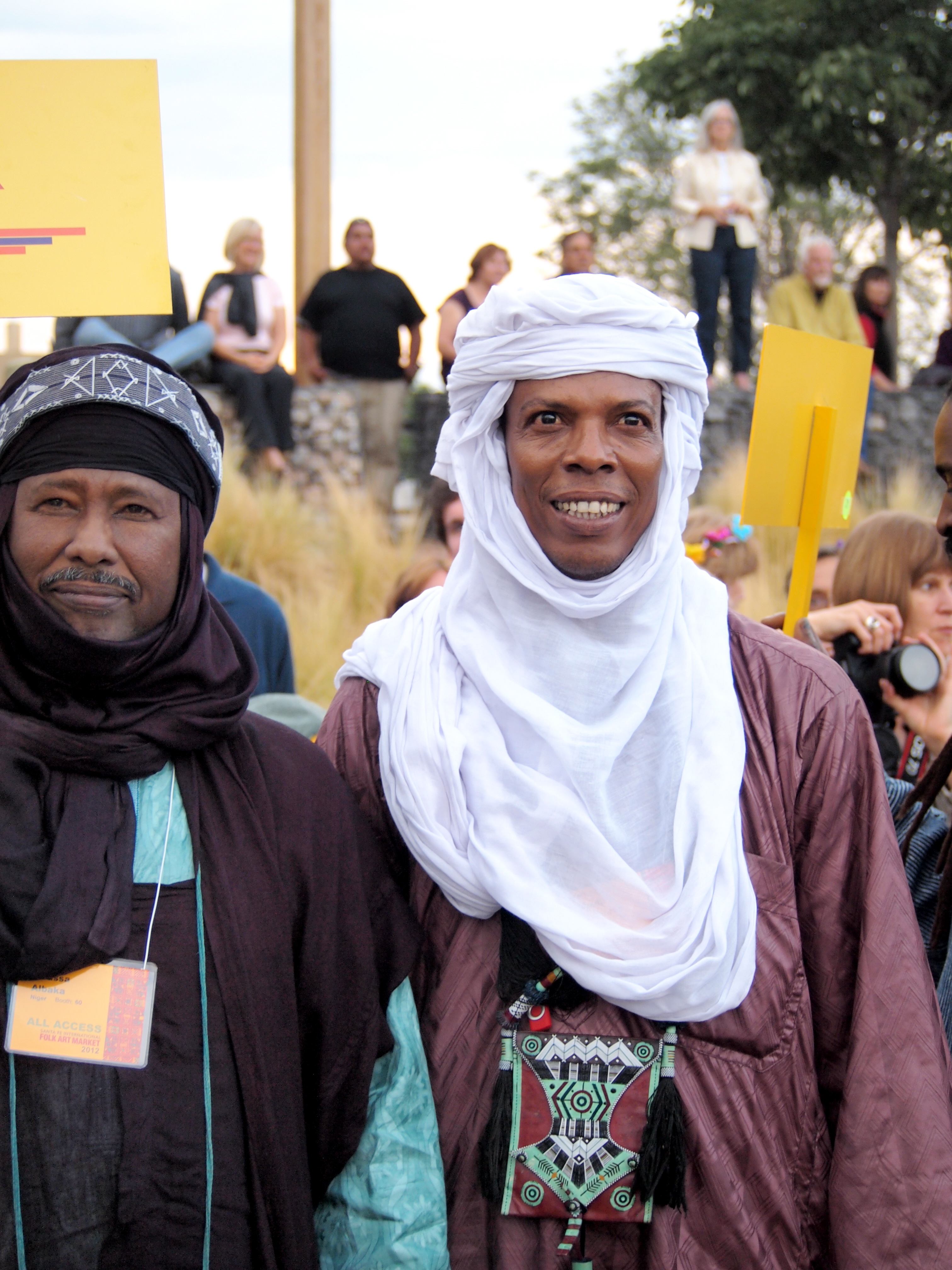 Last night we watched a wonderful, joyful procession and presentation of all the Market artists, dressed in their traditional costumes. Tonight there is a special preview party and tomorrow the market opens for all. We will be there at the head of the line when it opens! Yesterday and today, our 20 participants have been working in our open studio on personal quilt squares, retablos, milagros, and weavings.
The mission statement of the Market: The Santa Fe International Folk Art Market is a results-oriented entrepreneurial nonprofit organization dedicated to fostering economic and cultural sustainability for folk artists and folk art worldwide and creating intercultural exchange opportunities that unite the people of the world.
At the market, the artists take home 90% of their sales revenues. Last year the sales totaled $2.3 million. The average sales per booth were $17,300. 94% of the artists come from developing nations, almost half from countries where the average income is less than $5 a day. This year the Market will impact the lives of some 365,000 people.
The man on the right in this photo is Elhadji Koumama, from the Koumama Family Cooperative in Niger. Elhadji is a nomadic Tuareg who makes jewelry as an important part of his culture. Most pieces are geometric in shape and have a special significance, including crosses given from fathers to sons, triangular pieces given from mothers to girls, diamonds given to men by their wives, and amulets worn by all ages to to protect against against evil. His pieces are made by the lost wax process, then engraved, hammered and adorned with stones.
Niger is one of the poorest countries in the world. Last year Elhadji used some of his profits to buy food for the very poorest people in Agadez who have no way of making a living. There was a terrible flood last August and he paid for emergency food and supplies for some of the 4000 families who lost their homes. He pays for tuition for his younger brother's children to go to school as well as paying for the tuition of his own children. Now because of famine and political problems in his country, he is supporting his eight older brothers and sisters and their families along with a number of elderly aunts and cousins. His is just one story - every artist here has a similar story.