SchoolArts Room
Celebrating the Mexican Days of the Dead
If you are interested in learning more about this often-misunderstood celebration, there is plenty of background information on my school website.
---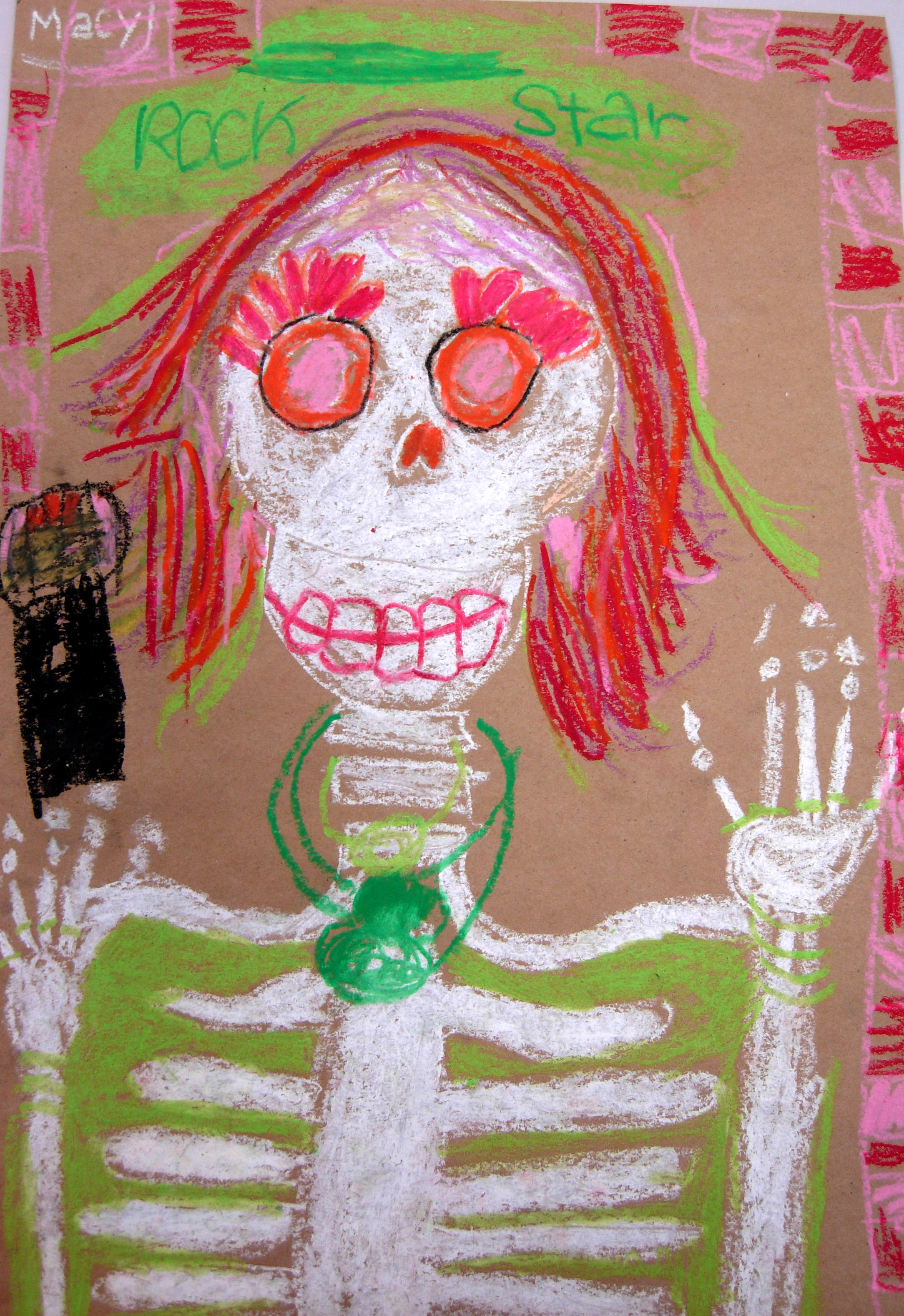 At my elementary school we are now in full planning mode for our annual Days of the Dead Celebration which will take place this year on October 28. We'll present a program for our entire school during the day and at night for the PTA, complete with Mariachi band. This program gives our bilingual classes a place to shine.

The Days of the Dead are one of the most important celebrations of the year in Mexico, a time when people honor the memory of loved ones who have died.

Our life-size school skeleton spends the month of October in my room, as each grade level does a different lesson that correlates a scientific view of the skeleton with the traditions of the Days of the Dead.

My third graders this year are doing a lesson by Linda Lea Evans that is published on a ClipCard in the November 2010 SchoolArts. Here are two examples by Macy and Gabe, oil pastel on brown butcher paper. If you take our survey online, you can get a free digital subscription to SchoolArts and see the ClipCard as well as the entire magazine!