SchoolArts Room
Celebrating the Days of the Dead
After two weeks of daily rehearsal (though we had never managed to rehearse the entire show all the way through), we presented our Days of the Dead performance twice at school on Thursday - during the day for the entire school and in the evening for parents.
---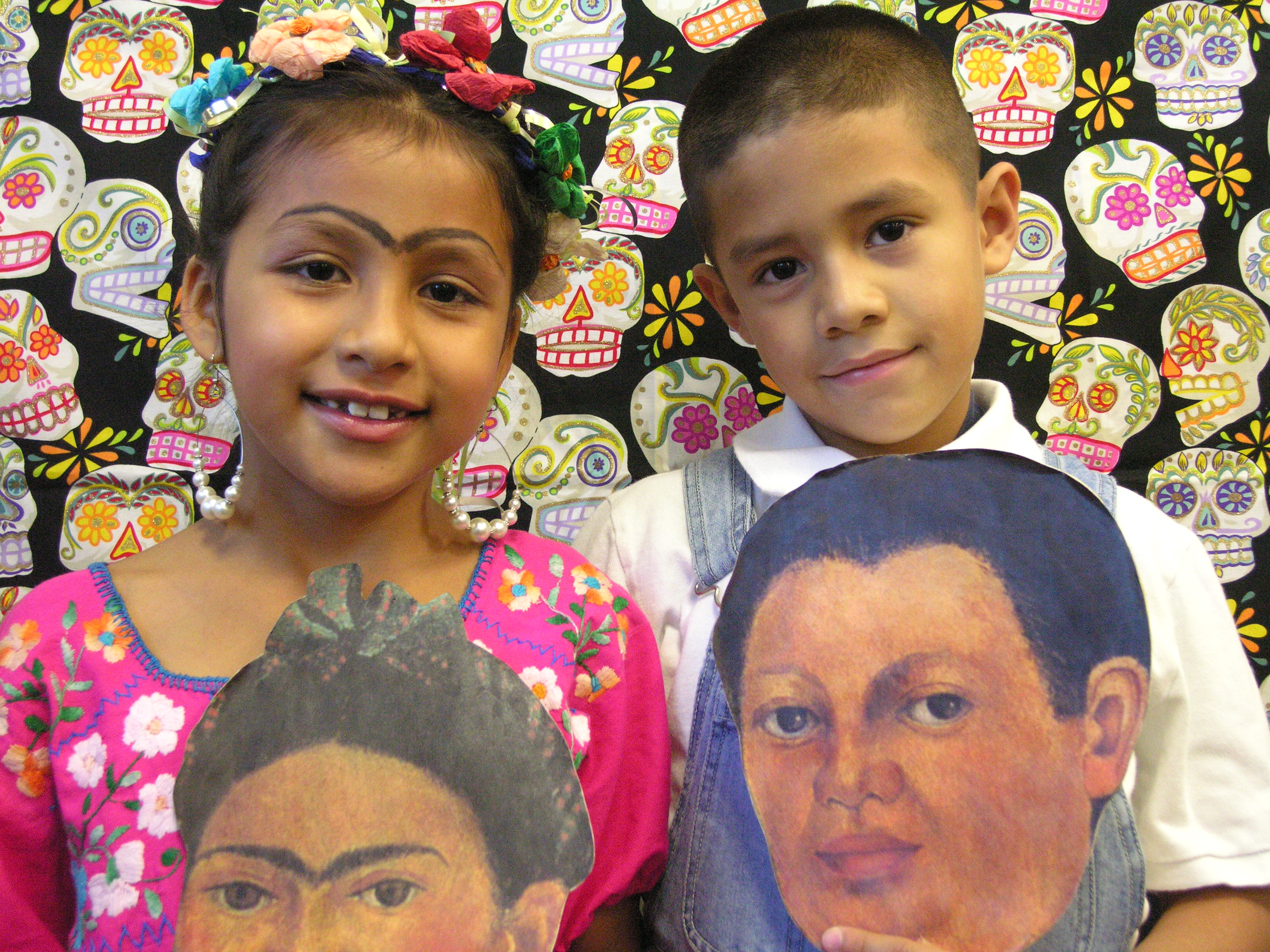 We were accompanied at both performances by the fantastic Mariachi band of the University of North Texas - people were dancing in the aisles!
It was so much fun watching kids recite, dance, and sing - second, third, and fourth graders from our bilingual classes. Here you see Frida and Diego and two students who led the procession. We took photos of all the students in front of a backdrop once they were costumed. I have the photos printed and give each child their own for a souvenir.
You can see an
Animoto
of our program here. I can't wait to show it to my kids!