SchoolArts Room
The Best Use Ever of Broken Mirrors
Though I didn't get outside very much at NAEA, I was determined to go to the Visionary Art Museum on the inner harbor in Baltimore.
---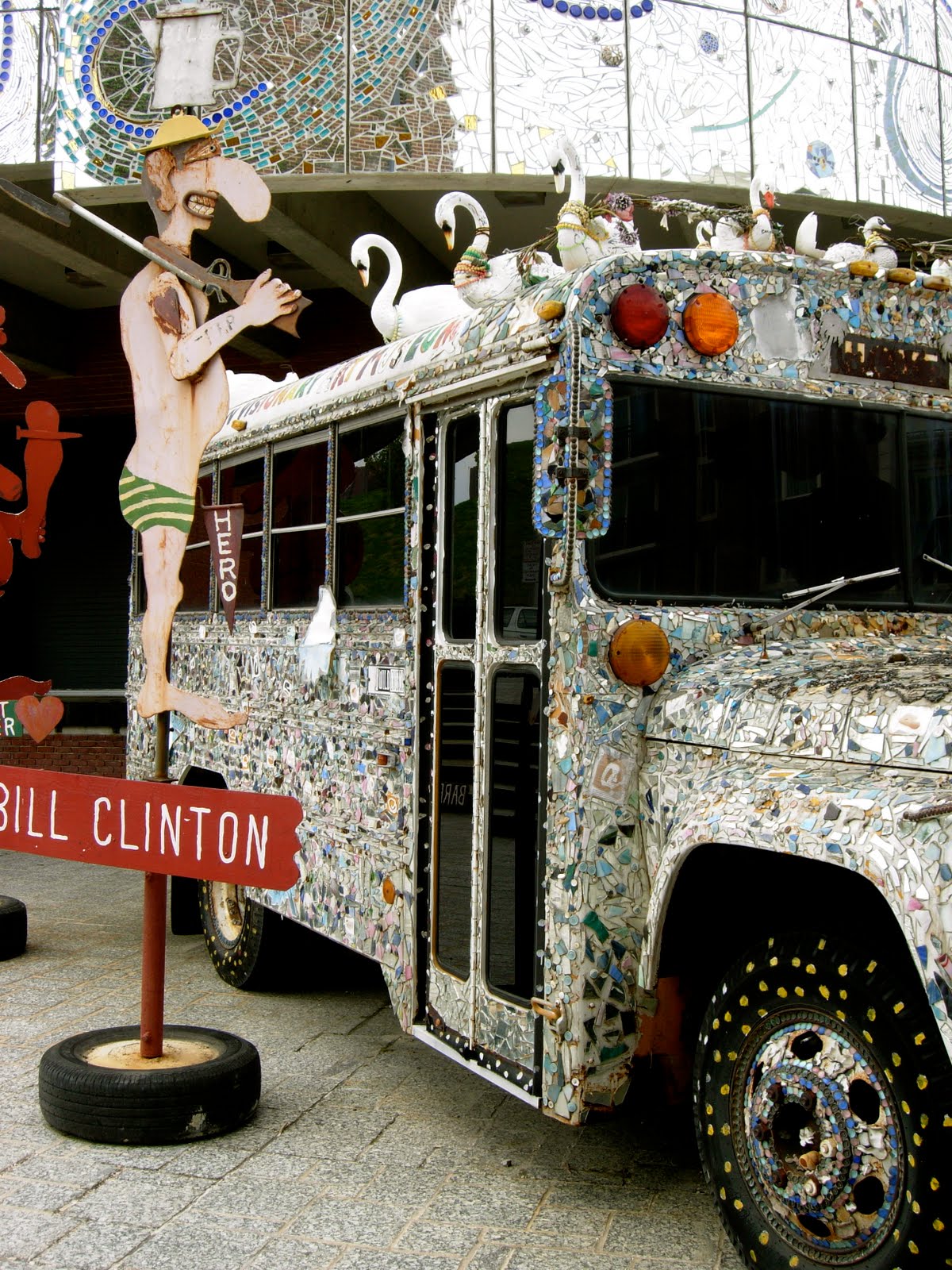 I was not disappointed! It showcases the artworks of Outsider or self-trained artists. Most works are imaginatively made of recycled, everyday materials. The gallery cards were helpfully informative, telling the story of each piece and/or the artist. The bus shown here is parked right outside the entrance. Check out the museums's website for
current exhibits
and teacher materials.