SchoolArts Room
Beads & Seeds: A STEAM Design Challenge
In Santa Fe, New Mexico, we have an abundance of world-class museums and cultural attractions. Such a wealth often affords collaborations between different institutions and local schools.
---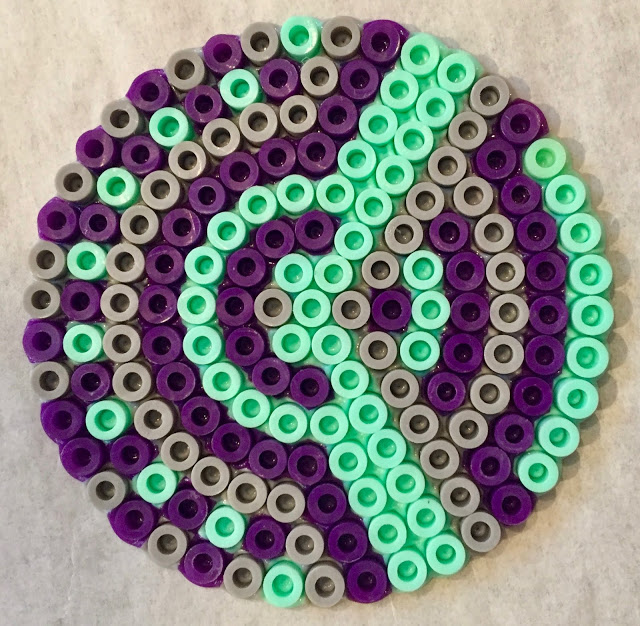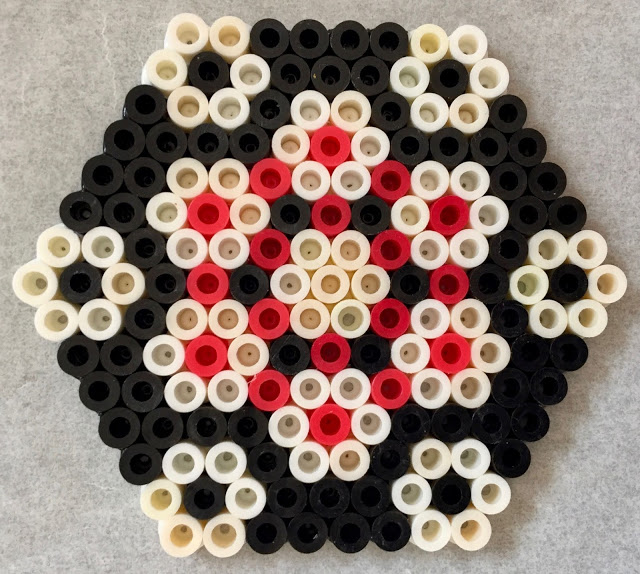 One of the most successful projects this year has been Beads and Seeds, a STEAM collaboration between the Museum of International Folk Art, Santa Fe Botanical Garden, and local schools. STEAM stands for Science, Technology, Engineering, Art, and Mathematics, and denotes a meaningful approach to interdisciplinary learning.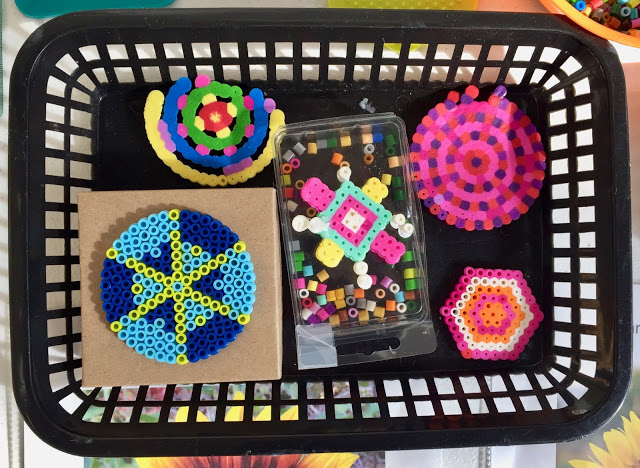 The Museum and the Garden are across the street from each other, so it seemed only natural to have students visit both institutions and then do a related art project on the same field trip. Beads and Seeds was planned to have students first explore the garden, looking for and drawing examples of symmetry, both line and radial, in the plants and trees.
Next, students come across the street to the folk art museum where they have a tour of the exhibition, Beadwork Adorns the World where they also looked for examples of symmetry. At both the Garden and the Museum, students had written and sketching assignments to complete.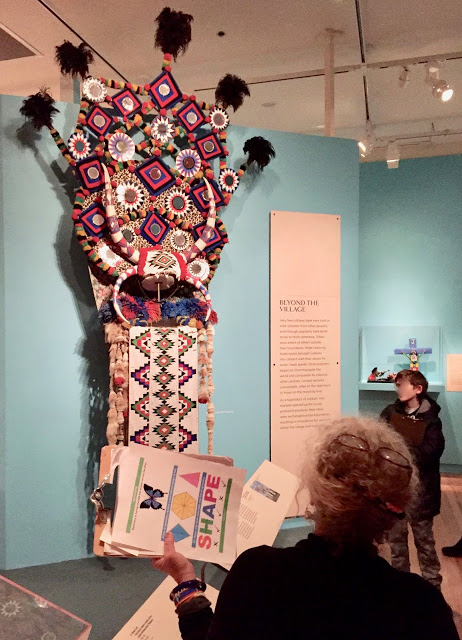 Docent tour of the Beadwork Adorns the World exhibit.
Museum of International Folk Art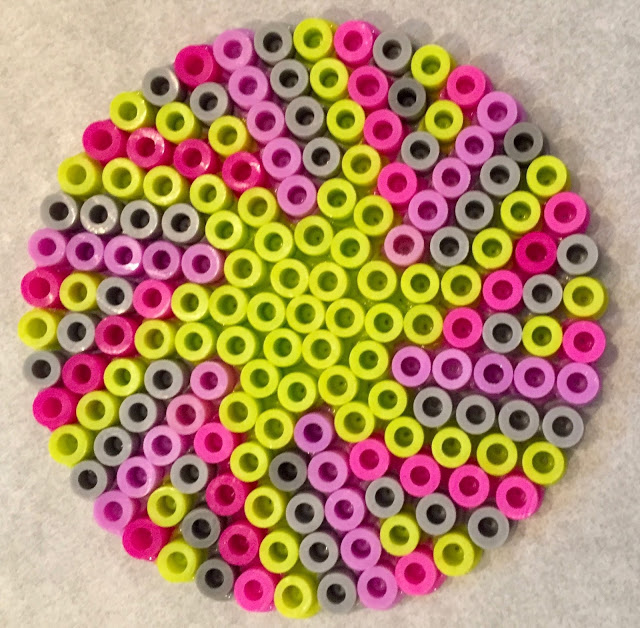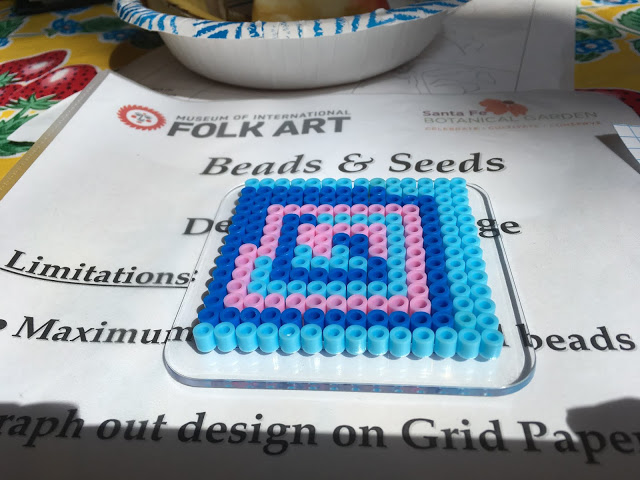 Fibonacci Sequence
Finally, students created their own symmetrical designs placing perler or melty beads on pegboards in geometric shapes for a STEAM design challenge. They planned their designs first on grid paper with colored pencils, and then created their final designs on pegboards with the beads.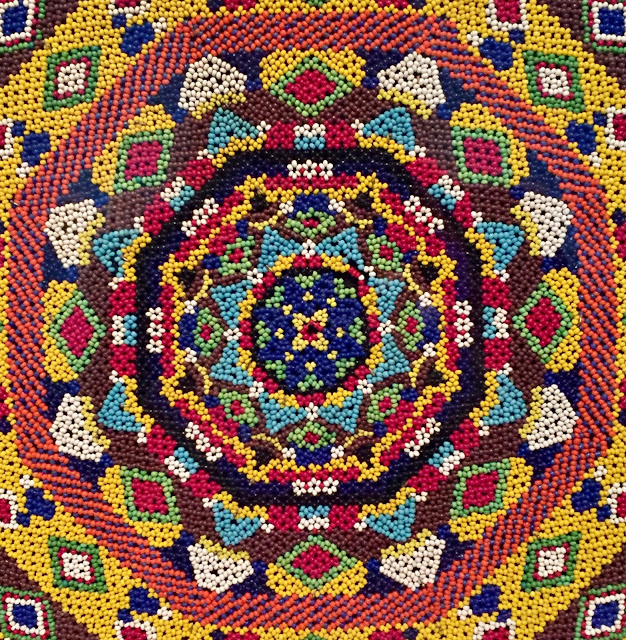 Centerpiece mat, Kalaallitt (Inuit peoples), Greenland, Denmark, 1950s Glass beads, thread
Museum of International Folk Art, gift of Karen F. Beall and Dale K. Haworth, A.2015.65.15
Criteria for the Challenge
Graph out designs on grid paper first.
Use a maximum of three colors to provide unity.
Show line symmetry or radial symmetry in the design.
Size of design should be no larger than 3 x 3."
All squares on the design must be filled in for the finished design to hold together.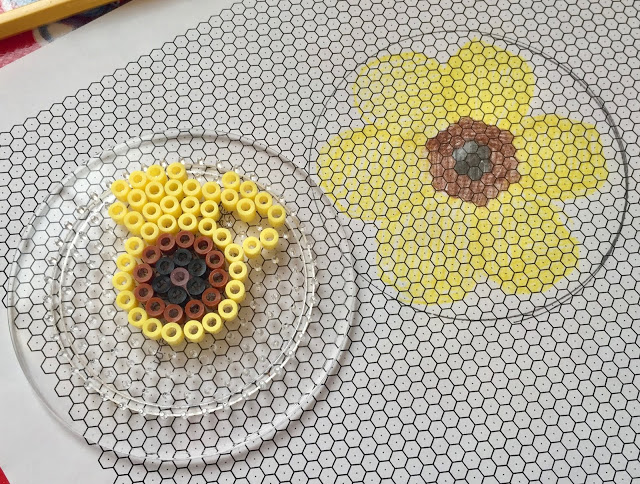 Translating the grid into beads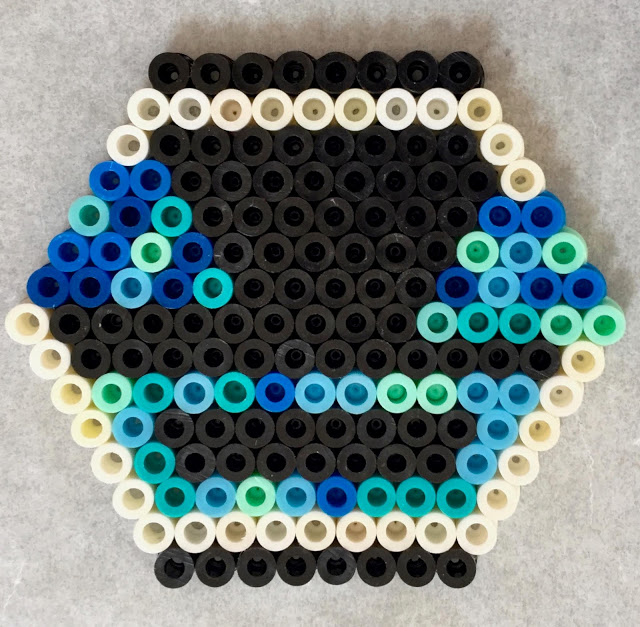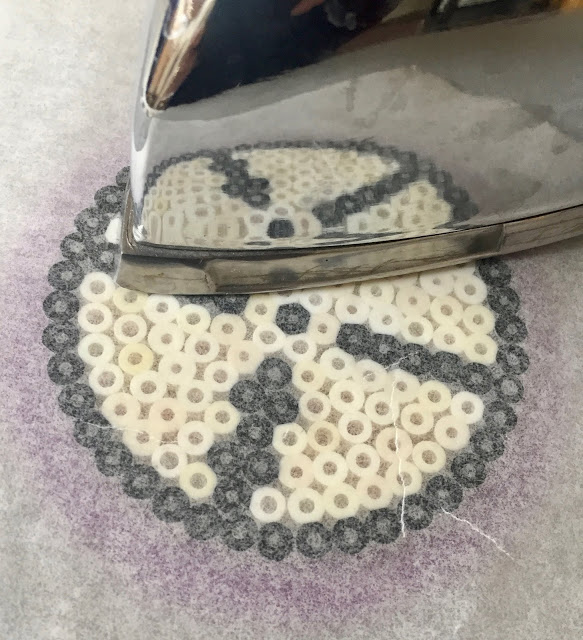 Melting the beads under tracing paper with a hot iron. This part was done by adults.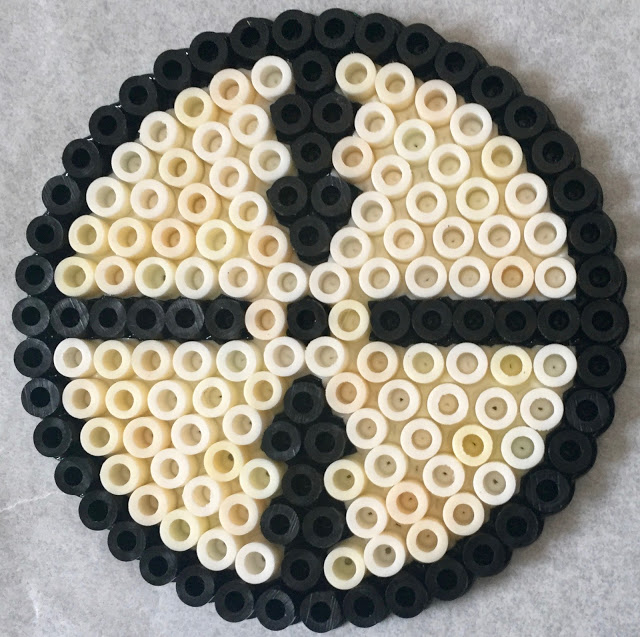 When students have placed the beads on their pegboards, the adults ironed the beads together, using tracing paper between the designs and a hot iron. Ironing melts the design on one side to ensure it holds together when removed from the pegboard. The designs were then glued to the tops of little square boxes that contained real sunflower seeds from the Botanical Garden that the students could take home and plant. Every student was successful and took home a visual reminder of a rich and meaningful STEAM experience.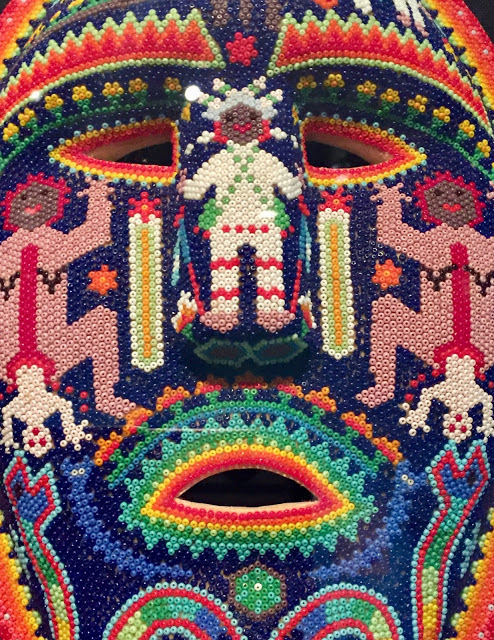 Mask made by Carmen de la Cruz, San Andres, Wixarika (Huichol) people, Nayarit state, Mexico, 1990
wood, glass beads, beeswax
Museum of International Folk Art, IFAF Collection, FA.1990.23.38
Beads and Seeds is part of a school program called Folk Art to Go!, an outreach effort of the Museum of International Folk Art. It includes pre-museum visits by a museum educator, guided gallery experiences, teacher curriculum packet, and a hands-on art activity, all correlated to the National Visual Art Standards and the New Mexico English Language Arts, Math, and Science Standards.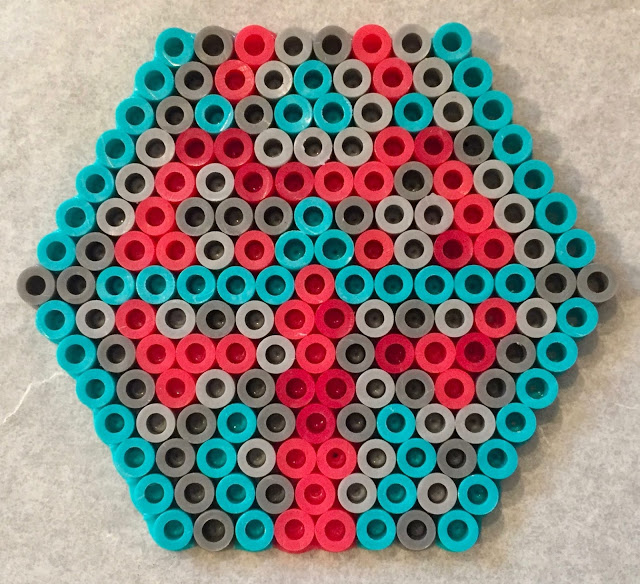 Teacher Evaluations of the Project
Geometry was evident throughout the visit with activities as well as in the natural world connections.

Many of the activities can be included in classroom math activities.

Students thoroughly enjoyed the trip; the museum engagement and hands-on activities were excellent.

Post trip writing: kids reflected that they had a great time.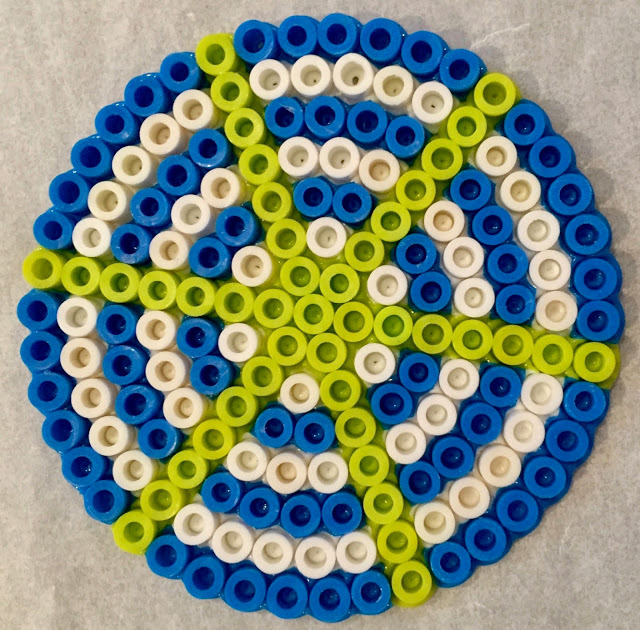 Student Evaluations of the Project
You got to make your own creations and we liked being outdoors on a nice day.
My favorite part was the nature scavenger hunt.
Were there similarities or differences (between the Garden and the Museum)? A similarity was that both had patterns and symmetry. A difference was nature was made by the earth and the museum were man-made.
My favorite part was the crafts, the garden, the exhibit, materials, final product, design elements.
How did you include patterns and nature in your Grid Design Challenge? Some were inspiration for final design but not directly copied.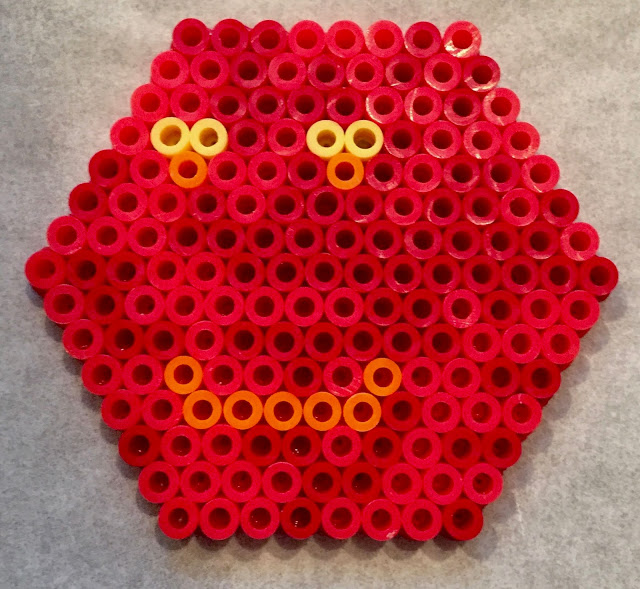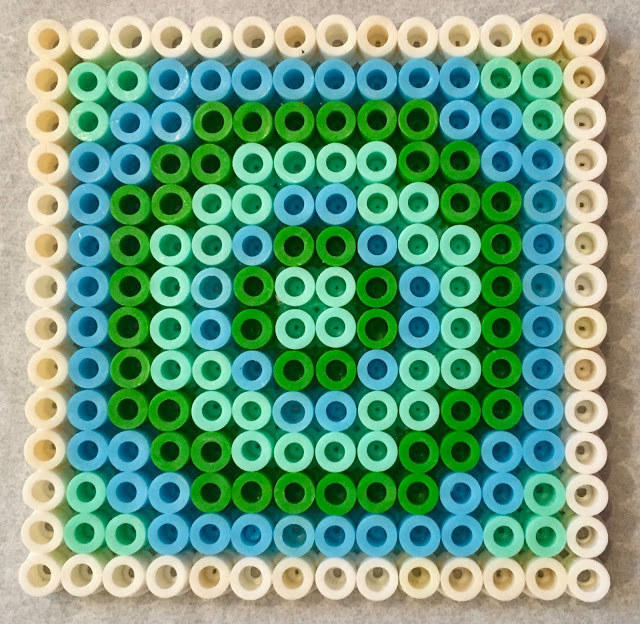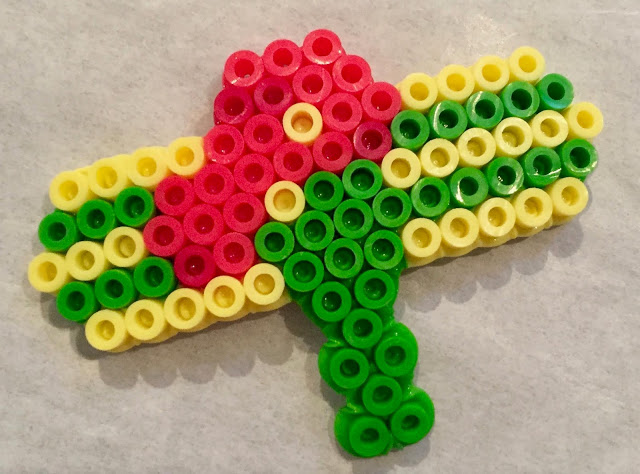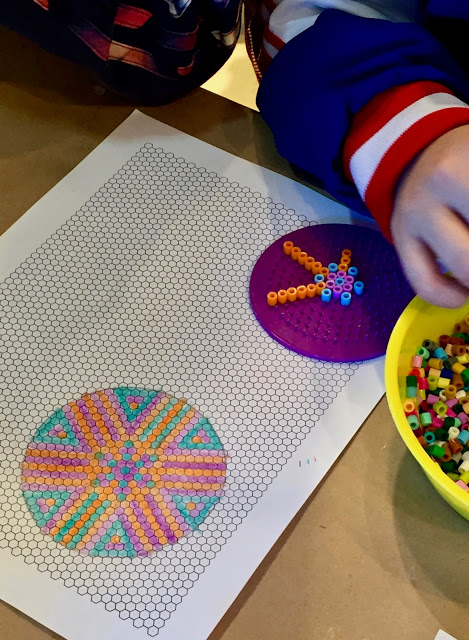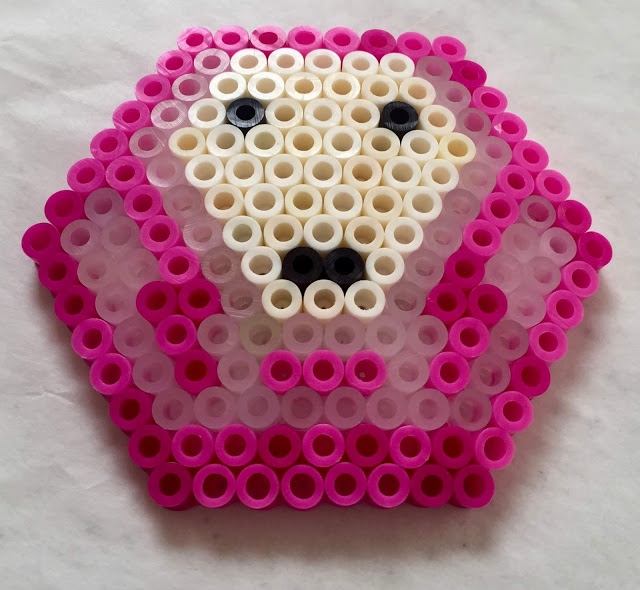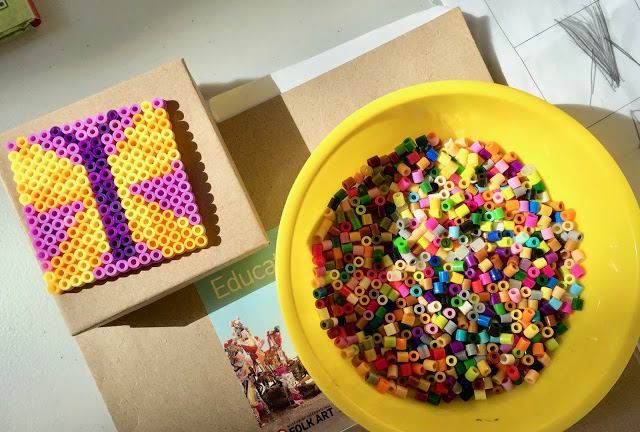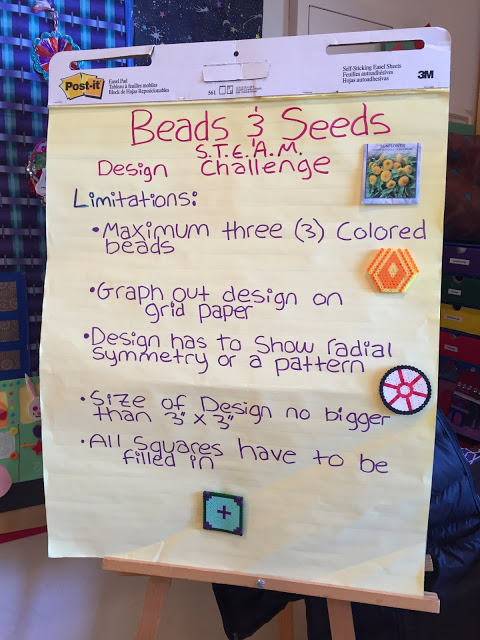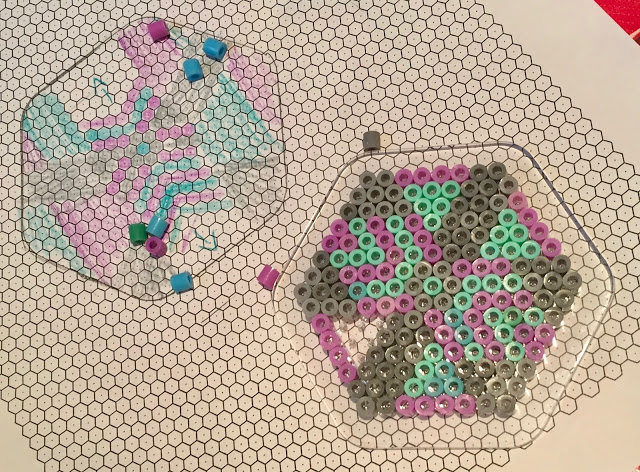 Pencils can be used to pick up and place the beads.