SchoolArts Room
Back to Nature
Nature and I have come full circle. I grew up in north Louisiana and spent most of my time as a child outside roaming around the thick woods around our house with my five siblings. Our father was a Boy Scoutmaster and he taught us to look closely at nature all around us. (He also made sure we knew what was dangerous and what was not; we never doubted his expertise.) I was always interested in birds and wanted to be an ornithologist back then; I'm sure birds were the subjects of my first observational drawings and paintings. Yet all that somehow changed about the time I started junior high and continued on through school and adult life.
---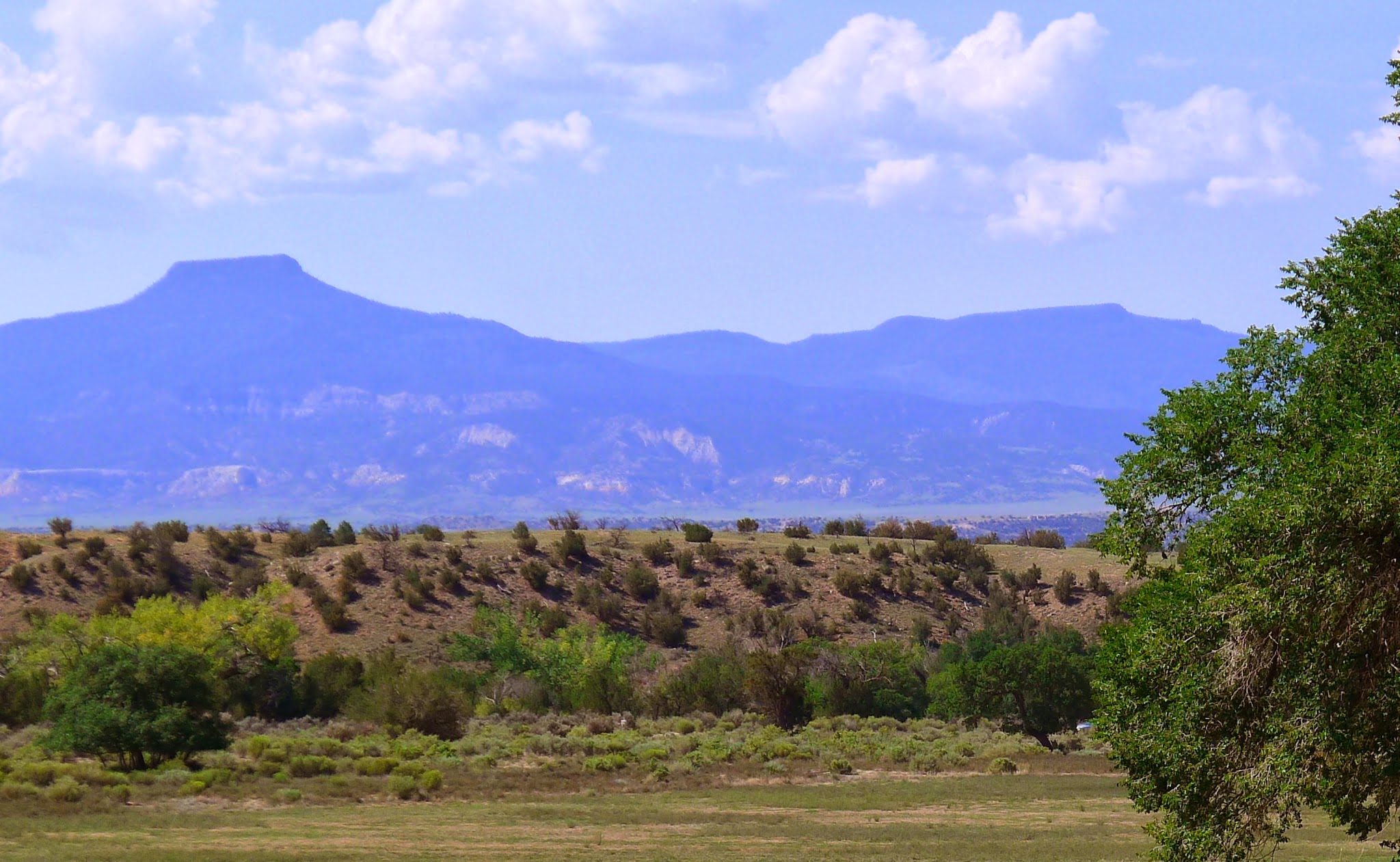 Pedernal is the mountain Georgia O'Keeffe claimed for her own, her view from Ghost Ranch, near Abiquiu, New Mexico. Her ashes were scattered here.
Fast forward to my current life. My husband and I just moved to Santa Fe, New Mexico, in large part because of nature.

New Mexico is the one place I have constantly revisited over the years, drawn back by its artistic spirit, quality of light, four seasons, and spectacular natural beauty. You may have a similar natural place that speaks directly to you.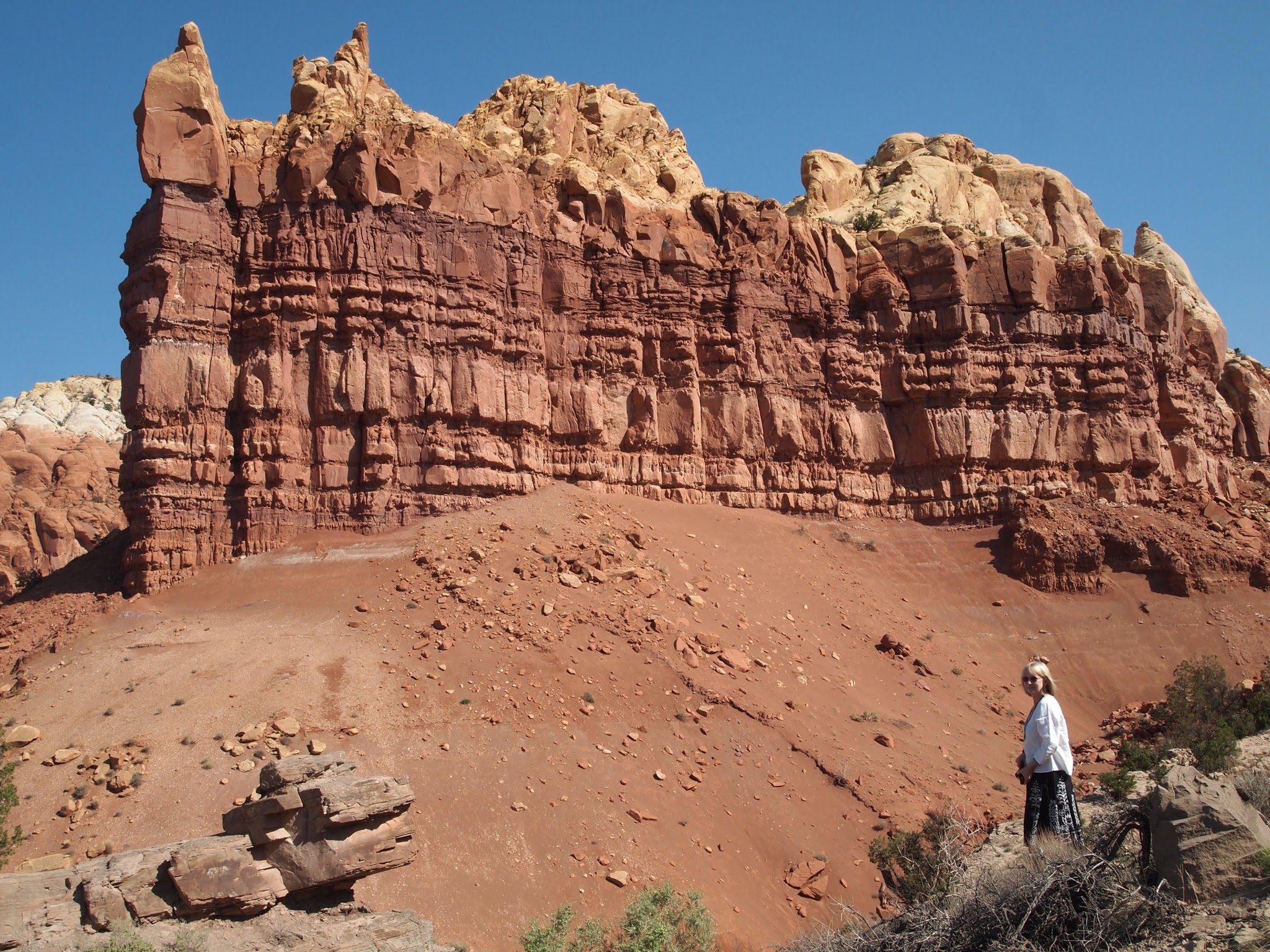 On the road to Ghost Ranch; the moment one starts believing O'Keeffe's paintings were true to life.
The first time I saw the technicolor landscape on the way to Ghost Ranch, north of Abiquiu, I understood that Georgia O'Keeffe's paintings were true to life. Ghost Ranch is now an adult conference center, but there you can share O'Keeffe's back door view of the Pedernal, the mountain she claimed: "God told me if I painted it enough, I could have it." (Her ashes were scattered there.)
We now live in a passive solar house that has no central heating or air-conditioning. Passive solar design takes advantage of the sun's energy for heating and cooling by the orientation of the house. The floor to ceiling windows, which we keep uncovered all day, keep us in tune with the natural world right outside. Until we finally moved here, I had not realized how much I missed it and how much I had missed.
There is beauty in the natural world everywhere you live, but as my father opened my eyes to the wonders of nature, you, too, can share that focus and experience with your students through art. Our increasingly technology-dependent students need to experience and appreciate nature more than ever, especially as they will be the stewards of it in their lifetimes. How better to do that than through art?