SchoolArts Room
Back to Chimayo (and Abiquiu), Part Two
After leaving Chimayo, we headed north towards Abiquiu and Ghost Ranch. Abiquiu is an isolated, private little town at the top of a mesa on the way to Ghost Ranch. I had not been there is some time, so we thought we would drive up. Georgia O'Keeffe's Abiquiu house is at the top and commands the very best view.
---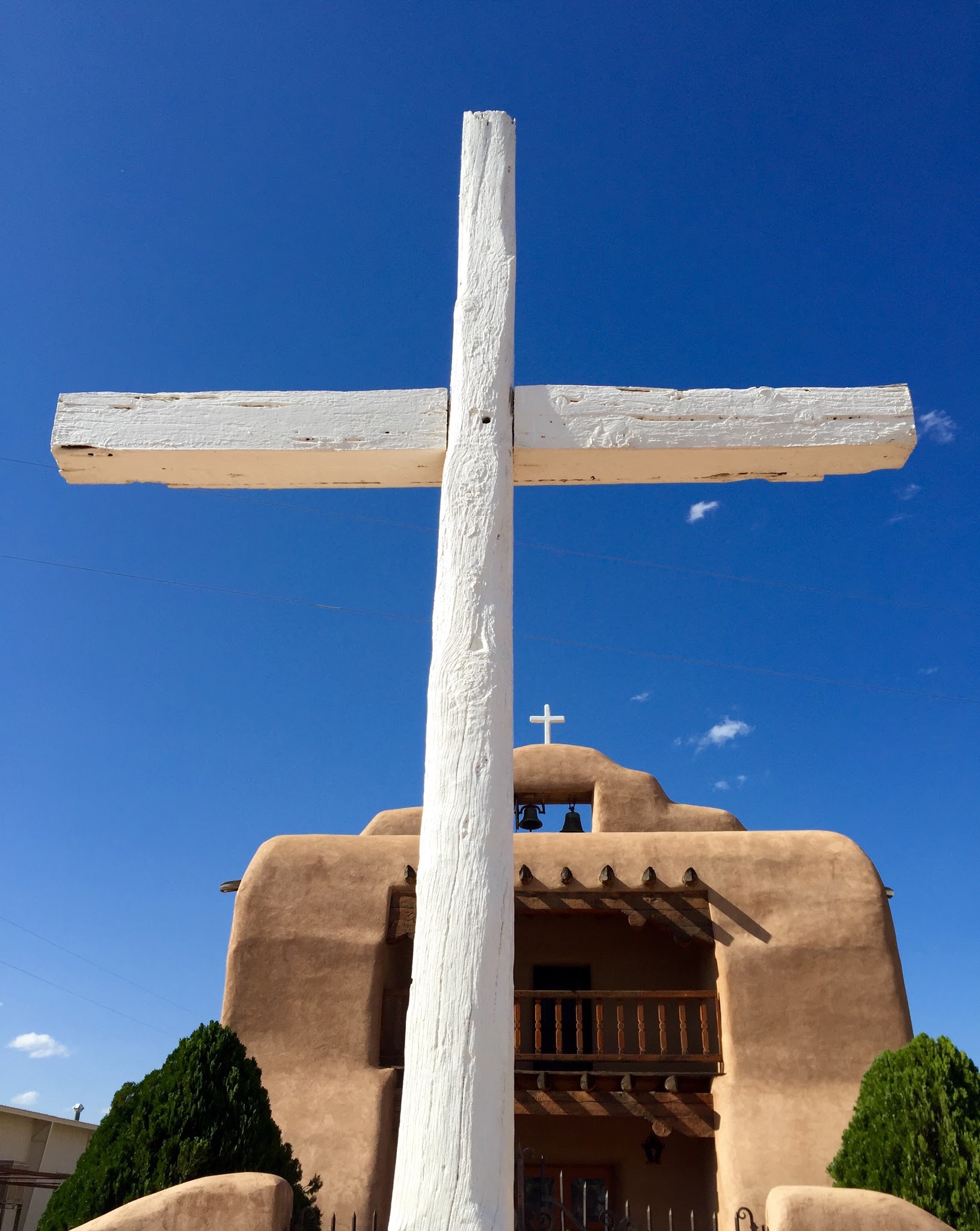 Church at Abiquiu, New Mexico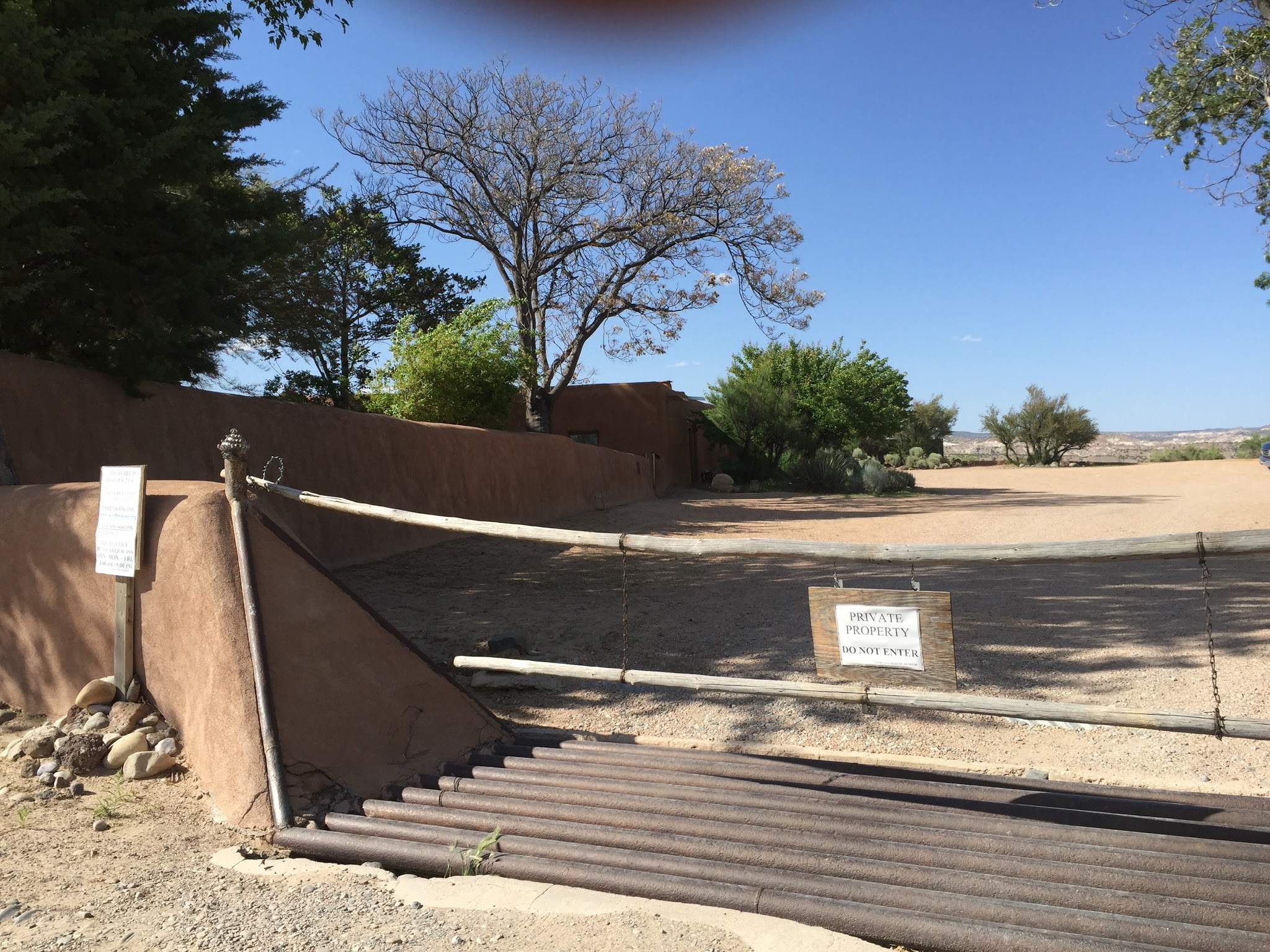 You can only visit Georgia's house on an official tour. You have to make arrangements way ahead of time and go up in the tour's van. Only 12 people can go in at once and you cannot take any photos or make any drawings on or from the property. We stopped in front of the cattle guard to take a quick photo. If you are joining us in New Mexico for
Tres Culturas
this summer, we will be having a tour of Georgia's house then. The home is much the way she left it (Southwestern Zen) and you feel her presence everywhere.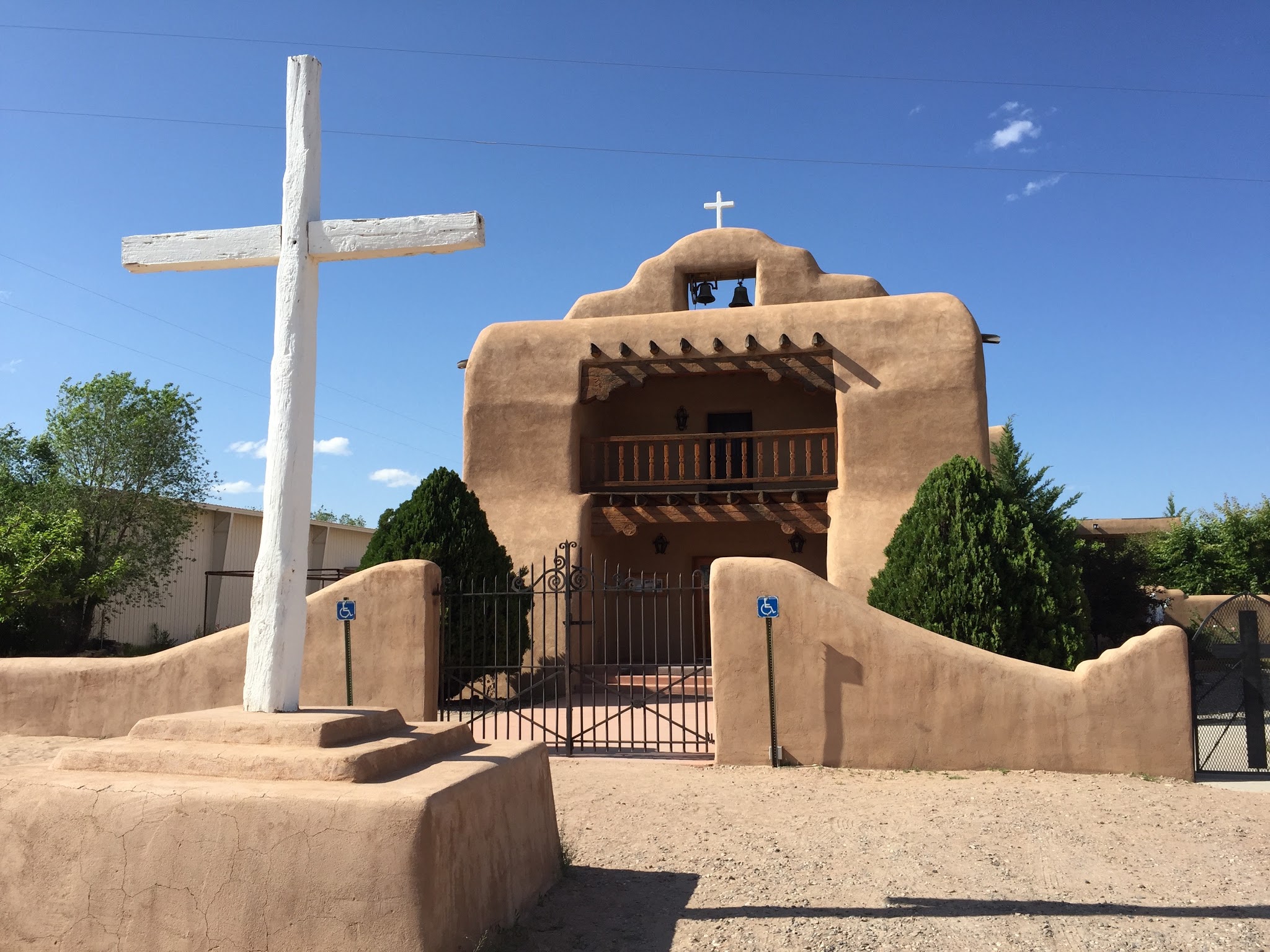 In the center of Abiquiu, St. Thomas The Apostle, a beautiful church, faces the plaza. Adobe always looks so dramatic against the intense blue sky of New Mexico. The white cross looked freshly painted.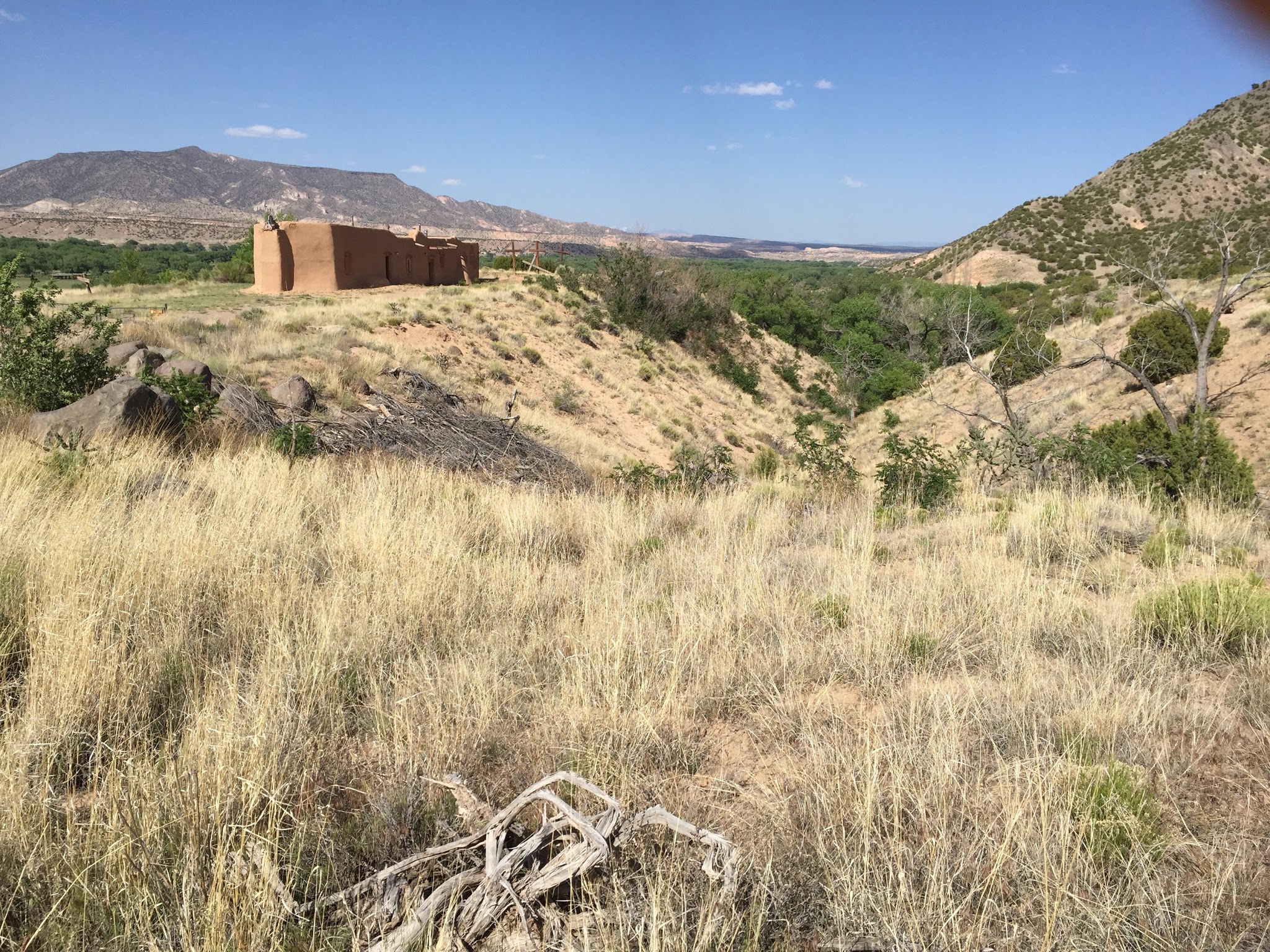 In the early days of Hispanic settlers in Northern New Mexico, isolated communities did not regularly see a priest for some time. Some developed practices not sanction by the church and formed groups of
Penitentes, a
lay confraternity. They met in
a morada,

a meetinghouse or chapel.
This is the morada at Abiquiu (photo taken
from the road) at the top of the mesa at Abiquiu.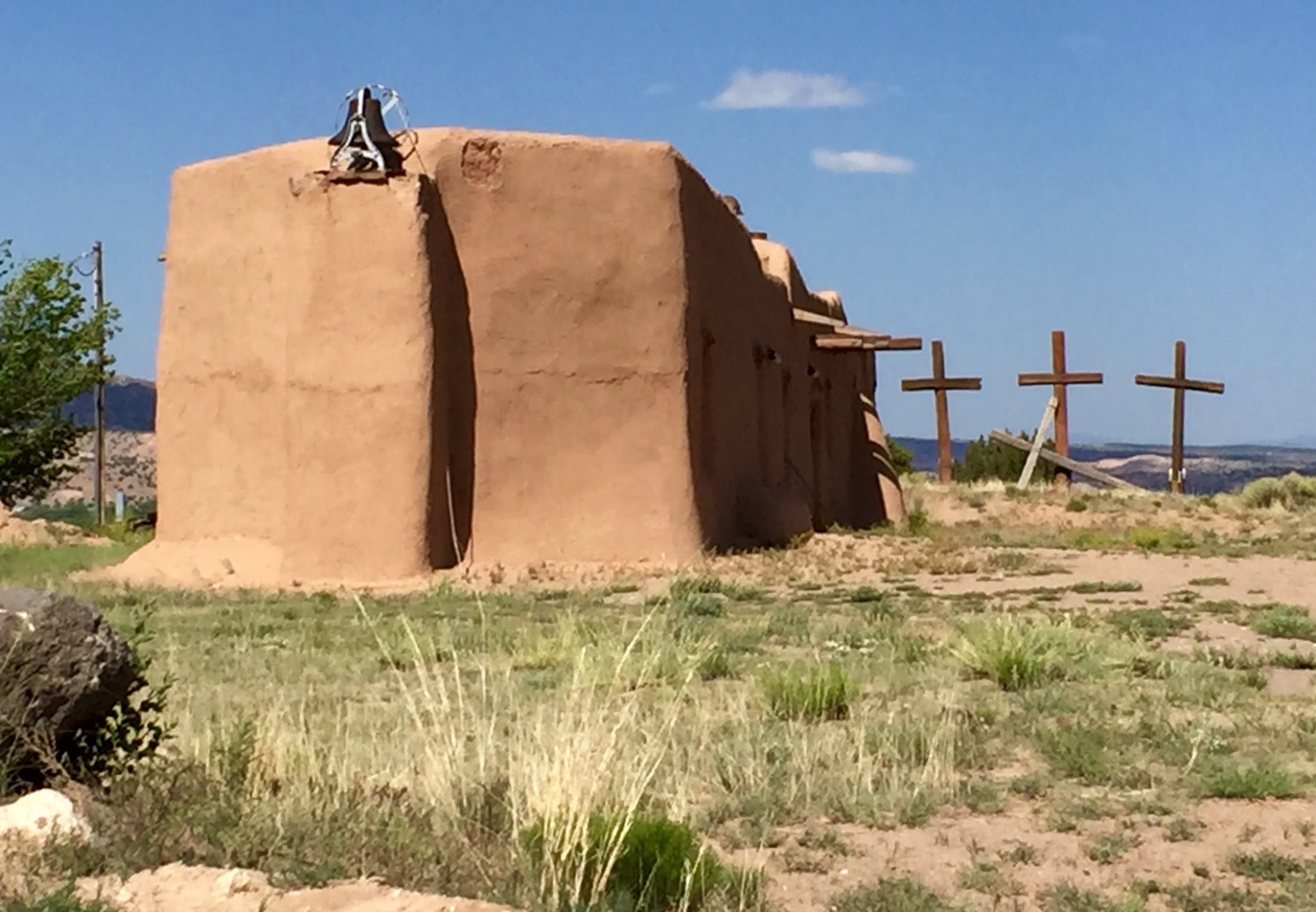 The three crosses are visible from the road below if you look carefully as you drive by. A replica of this morada can be visited at El Rancho de las Golondrinas, a living history ranch south of Santa Fe (Tres Culturas will also go here).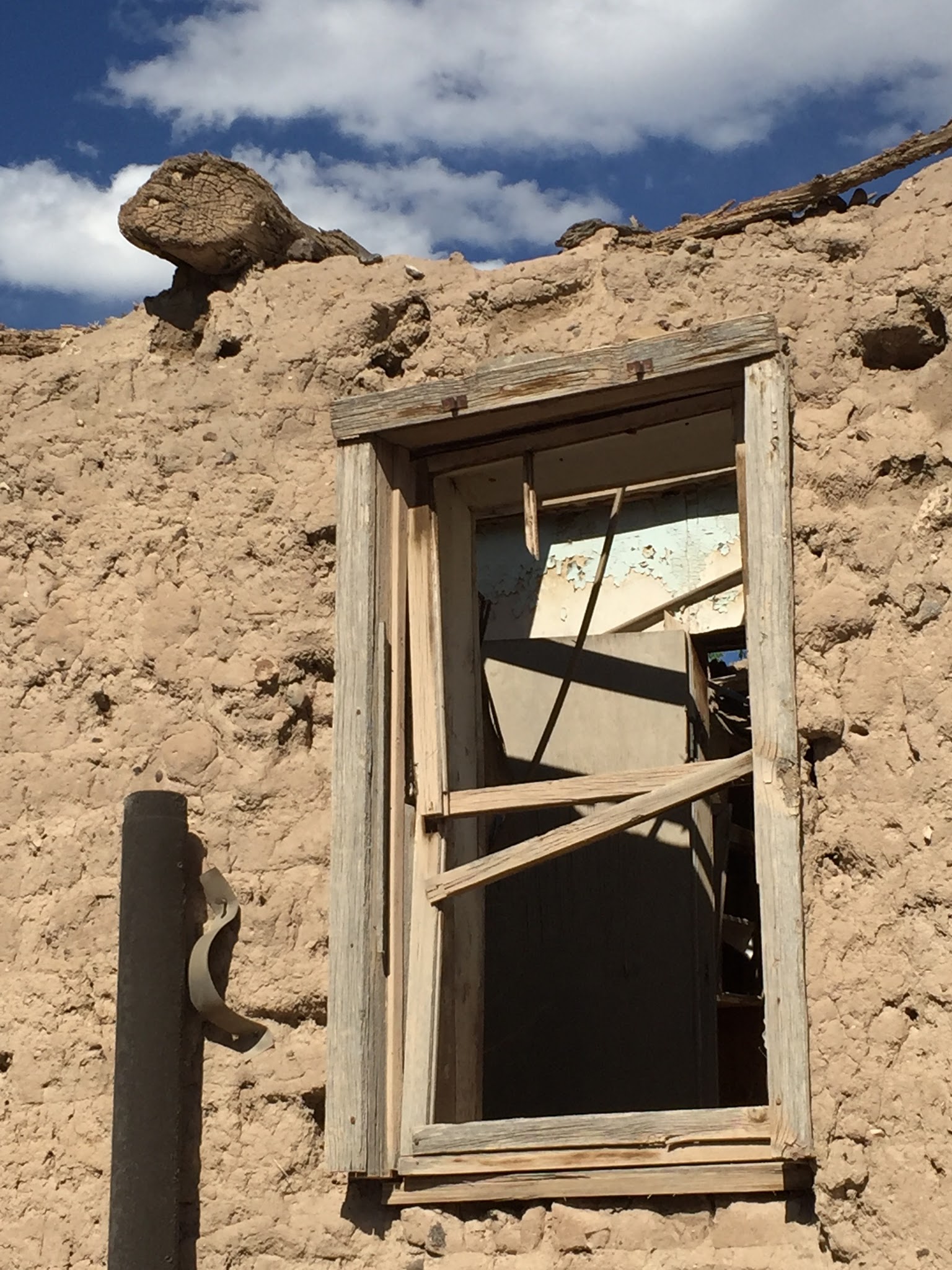 On our way down the mesa we stopped to take some photos of an adobe ruin. The structure is made from adobe bricks. If adobe is not maintained with regular replastering, it will wash away. Georgia's Abiquiu house was in this state when she bought the property.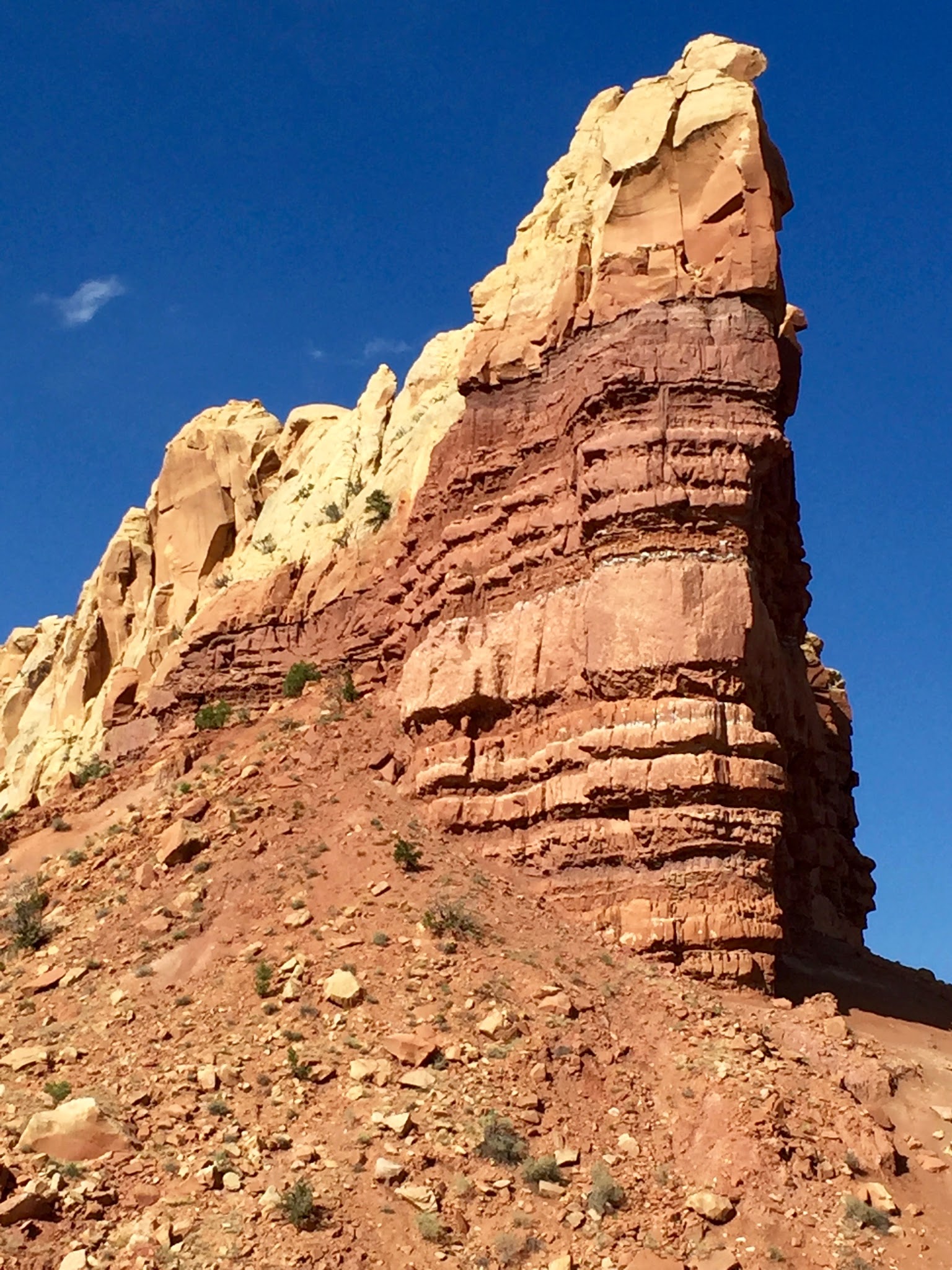 We left Abiquiu to head for Ghost Ranch, site of Georgia's first home in New Mexico. The colors and rock formations on the way are unbelievable. Our Tres Culturas group will get to experience these, too.