SchoolArts Room
Back from Venice with Frida and Diego!
It's hard to believe school has been over since June 3 but I have been going non-stop since then! Time to catch up now that the SchoolArts group is back from a week in Venice.
---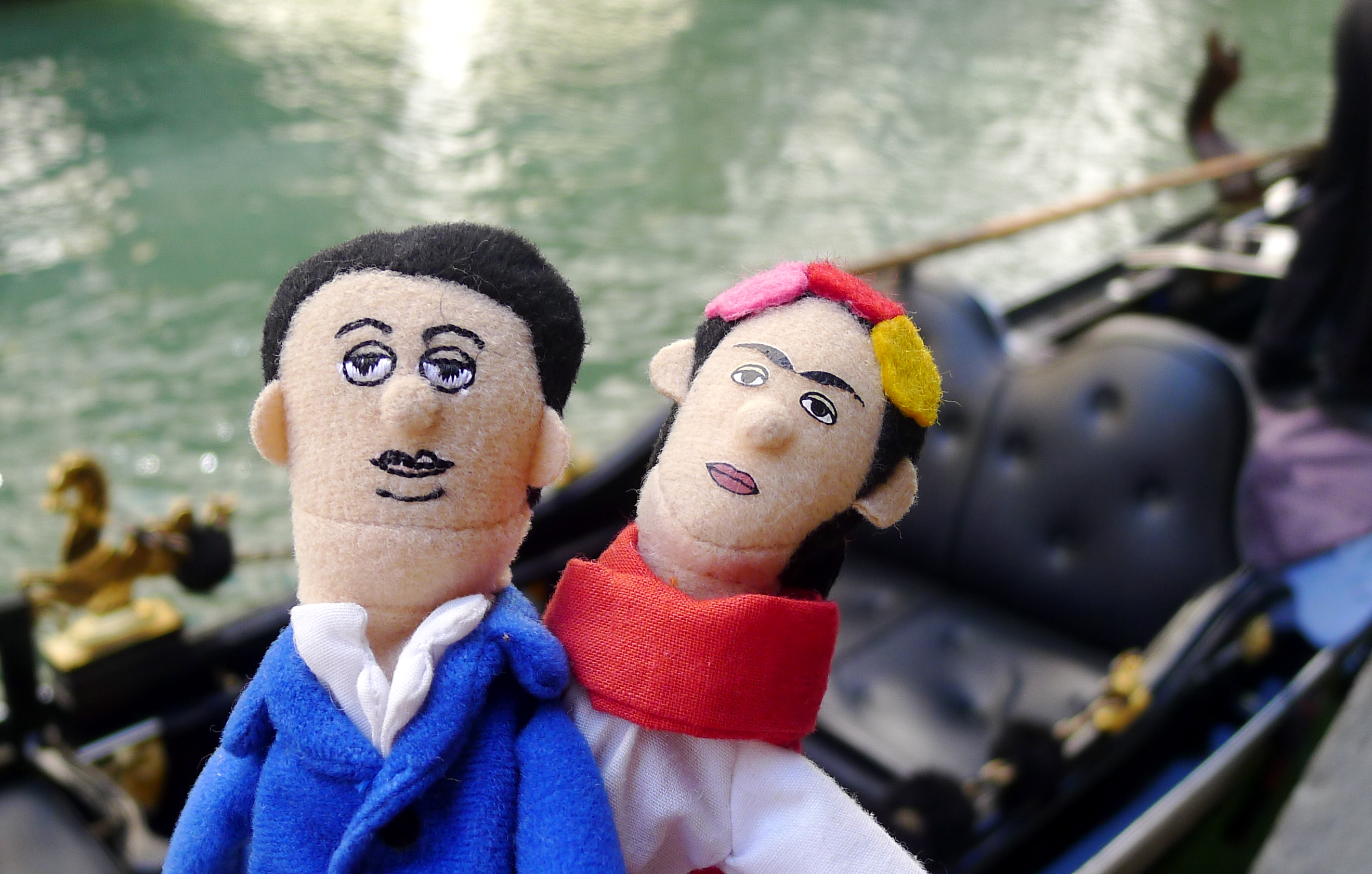 We had a wonderful time being with like-minded people, all crazy about art and travel. Our beautiful hotel was in a quiet, residential area of Venice, so we were able to get a sense of how people actually live there. Everything we needed was in our neighborhood - grocery store, gelato stand, wine store (wine is available in bring your own containers!), restaurants, and nearby vaporetto stops (water bus). Frida Kahlo and Diego Rivera accompanied us; they especially liked the Venice Biennale and the gondola ride! I'll post more photos once we all recover from jet lag.