SchoolArts Room
Back from Idaho Art Education Association Conference
I just returned from a great trip to Idaho, presenting at the Idaho Art Education Association Conference, held at a wonderful school, with a fantastic staff, the Garden City Community School in Boise.
---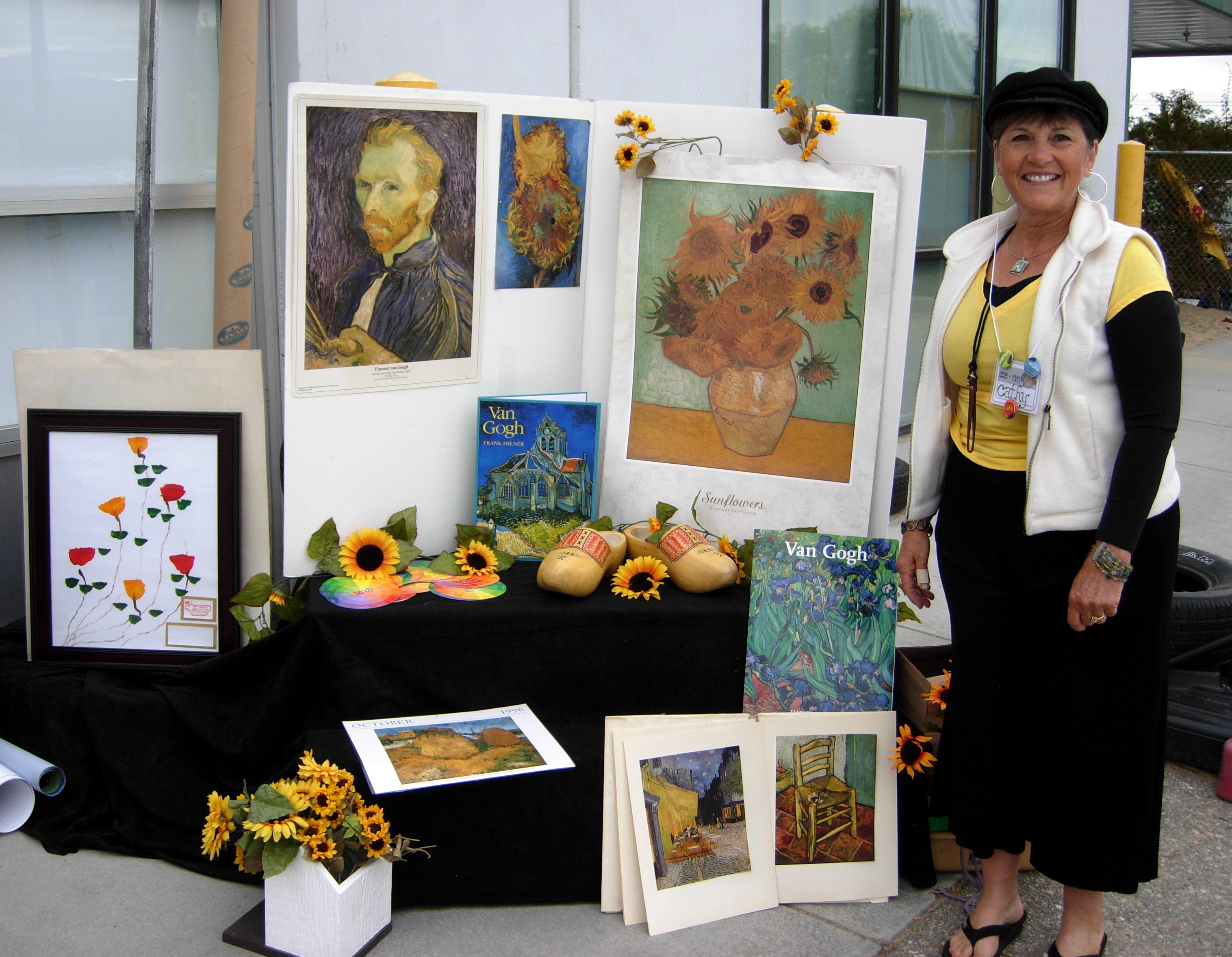 Everyone was so friendly and clearly dedicated to providing the best art experiences for their students. A real bundle of energy was Cathy Mansell, shown here with her set up for teaching about Van Gogh. Teachers got to paint their own huge sunflowers using just their feet.

Thanks so much to Karen, Jackie, Keith, Estuardo, and Robin for inviting me. You can see my keynote presentation on Design Thinking here.