SchoolArts Room
At Play with Applique
During our SchoolArts/CRIZMAC Folk Art Extravaganza, recently held in Santa Fe, one of the projects our participants worked on was a personal quilt square, inspired by the many forms of quilting, weaving, and applique at the International Folk Art Market. These became personal mementos of our time together.
---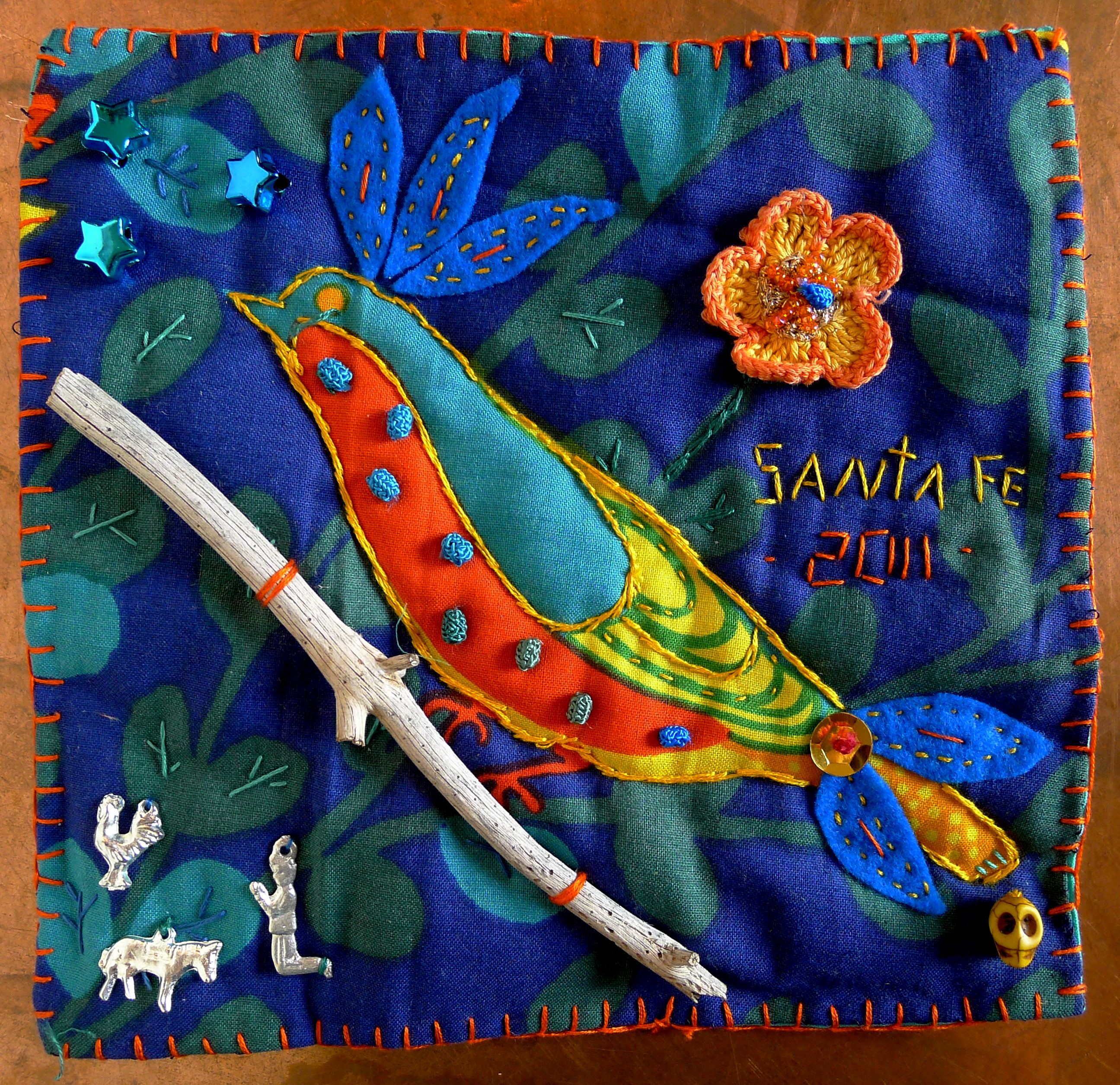 The word "appliqué" derives from the French and refers to layering pieces of fabric over others and sewing them into place. The pieces may be attached to a background by hand sewing, machine sewing, attached with iron-on webbing, or by the use of fabric glue.
There are all kinds of elaborate ways to appliqué a design, but the easiest is to first make a paper pattern from thin paper. Trace around the paper pattern on the fabric and then cut it out, leaving a seam allowance about a quarter of an inch beyond the paper pattern. Iron the seam allowance to the back of the pattern, remove the paper, and then pin the fabric piece in place on a background fabric. Use a simple blind stitch or blanket stitch to sew the shape to the background fabric.
Alternately, fusible webbing may be cut to fit the pattern and ironed on with the fabric. The edges do not need to be turned under for this method. Another choice is to use felt for the appliqué pieces. The edges of felt do not need to be turned under and the felt can be glued on or attached with a blanket stitch.
Appliquéd pieces can be adorned with embroidery stitches, paint, found objects, or anything that can be attached or sewn on. This wonderful piece has silver milagros, a skull bead, and a real twig attached.