SchoolArts Room
Art Stronger than Hate: Artoonist Issa Nyaphaga
Yesterday I had the fortunate opportunity to meet and observe an artist working with students at the Eldorado Community School in Santa Fe, at the invitation of art teacher Roni Rohr. Issa Nyaphaga is an artist, "artoonist," humanist, and educator from the Tikar tribe in Douala, Cameron, in Central Africa, now a citizen of the world.
---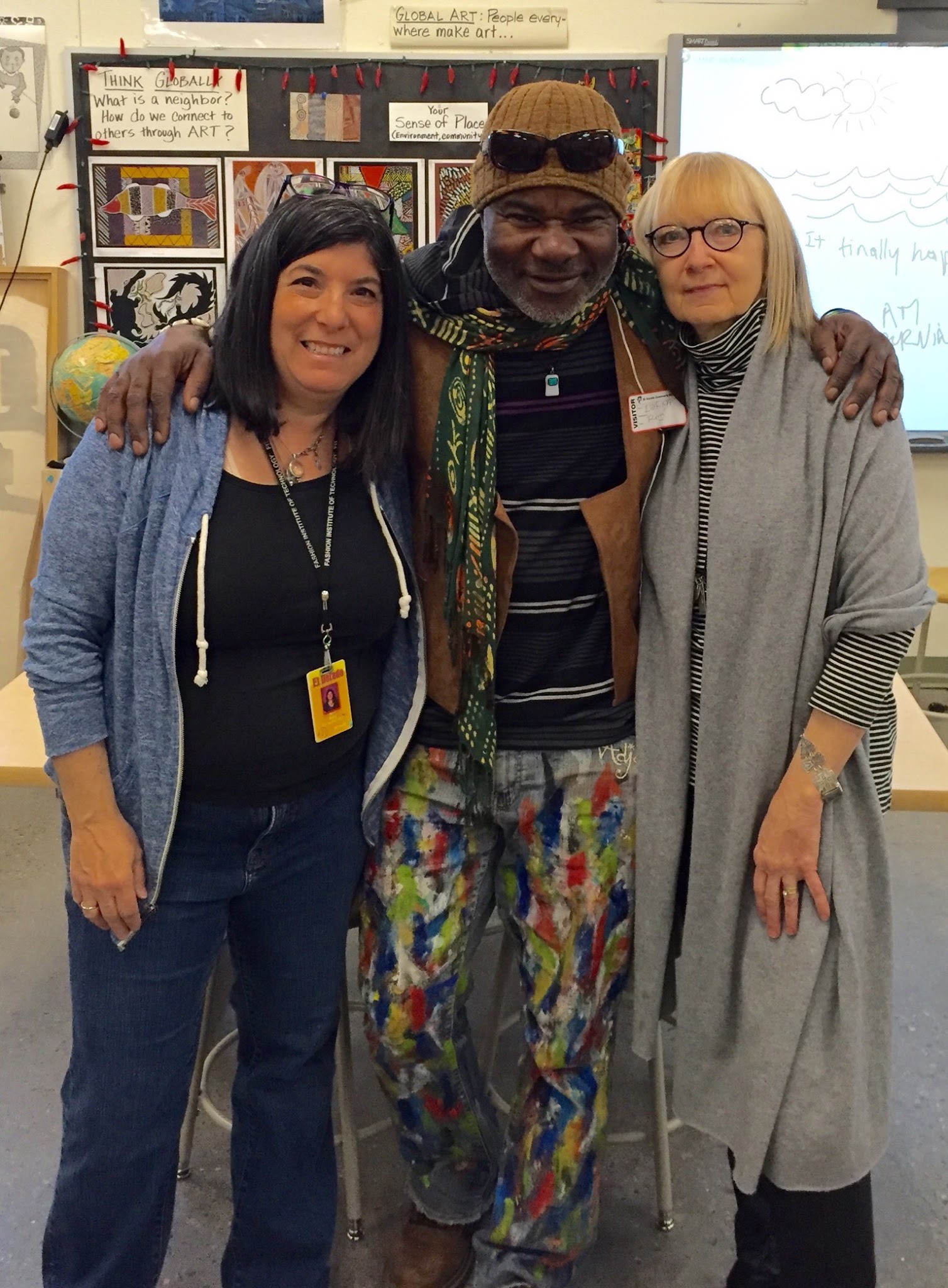 with art teacher Roni Rohr and artoonist Issa Nyaphaga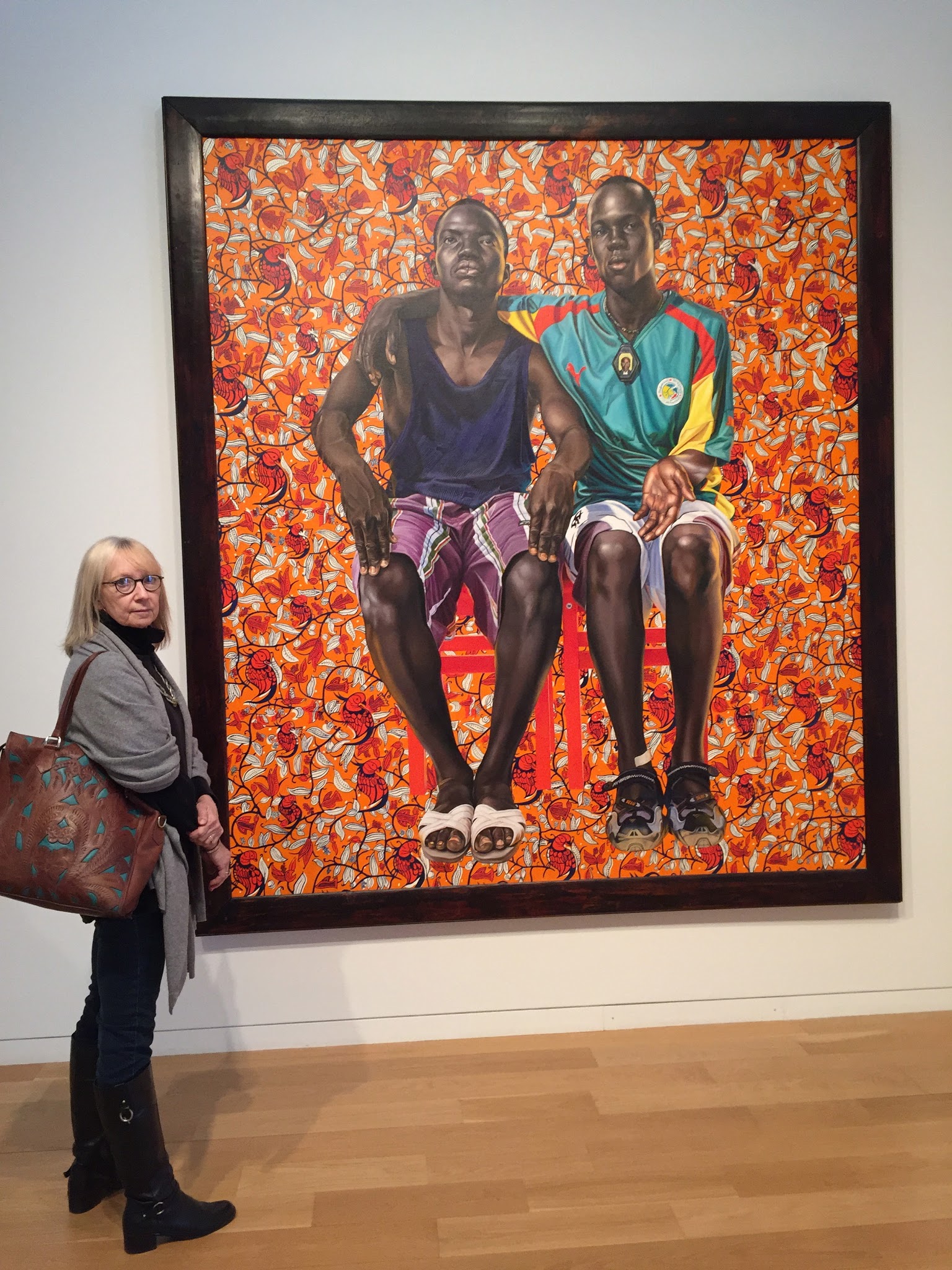 Issa brought his book,
Art Stronger than Hate,
and portfolio to share with the middle school students as they started working on their own statement cartoons.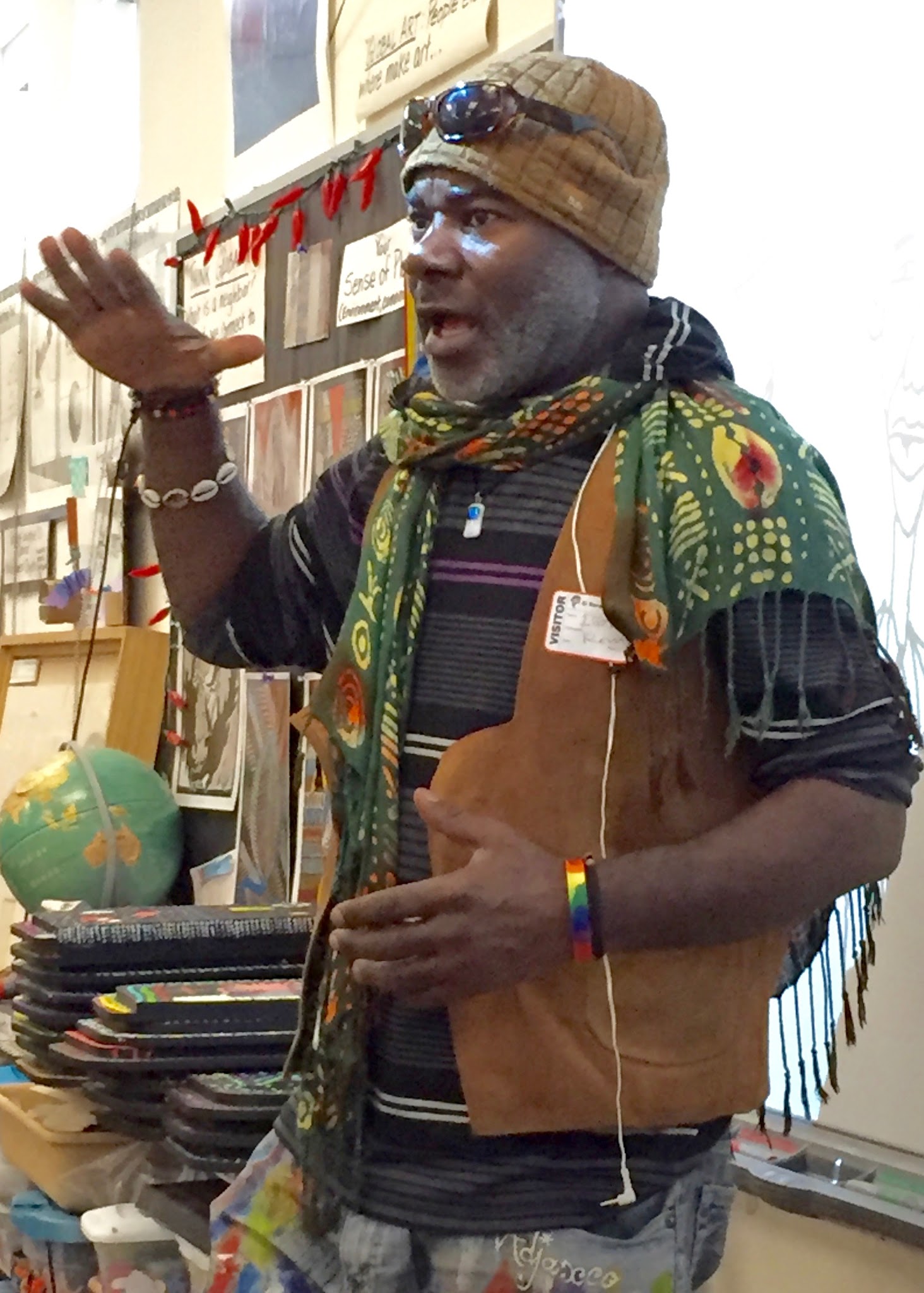 Issa is an articulate and engaging speaker.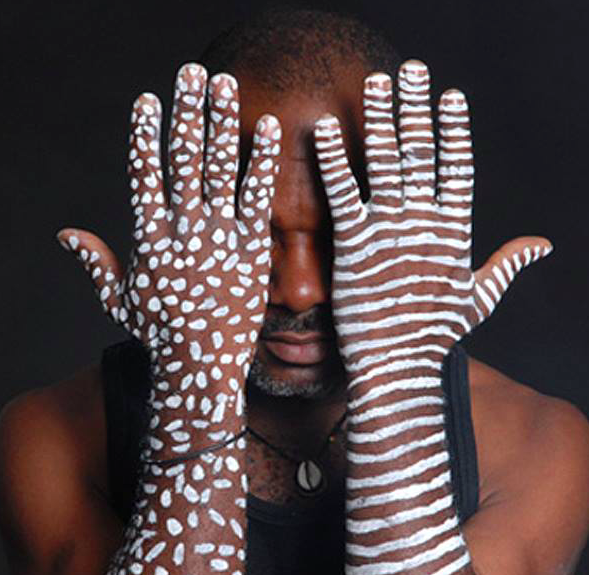 Born in 1974, Issa emerged as an artist and cartoonist in the 1990s and was imprisoned and tortured in Cameroon for his political cartoons. He escaped and sought asylum in France. He has a home in Santa Fe.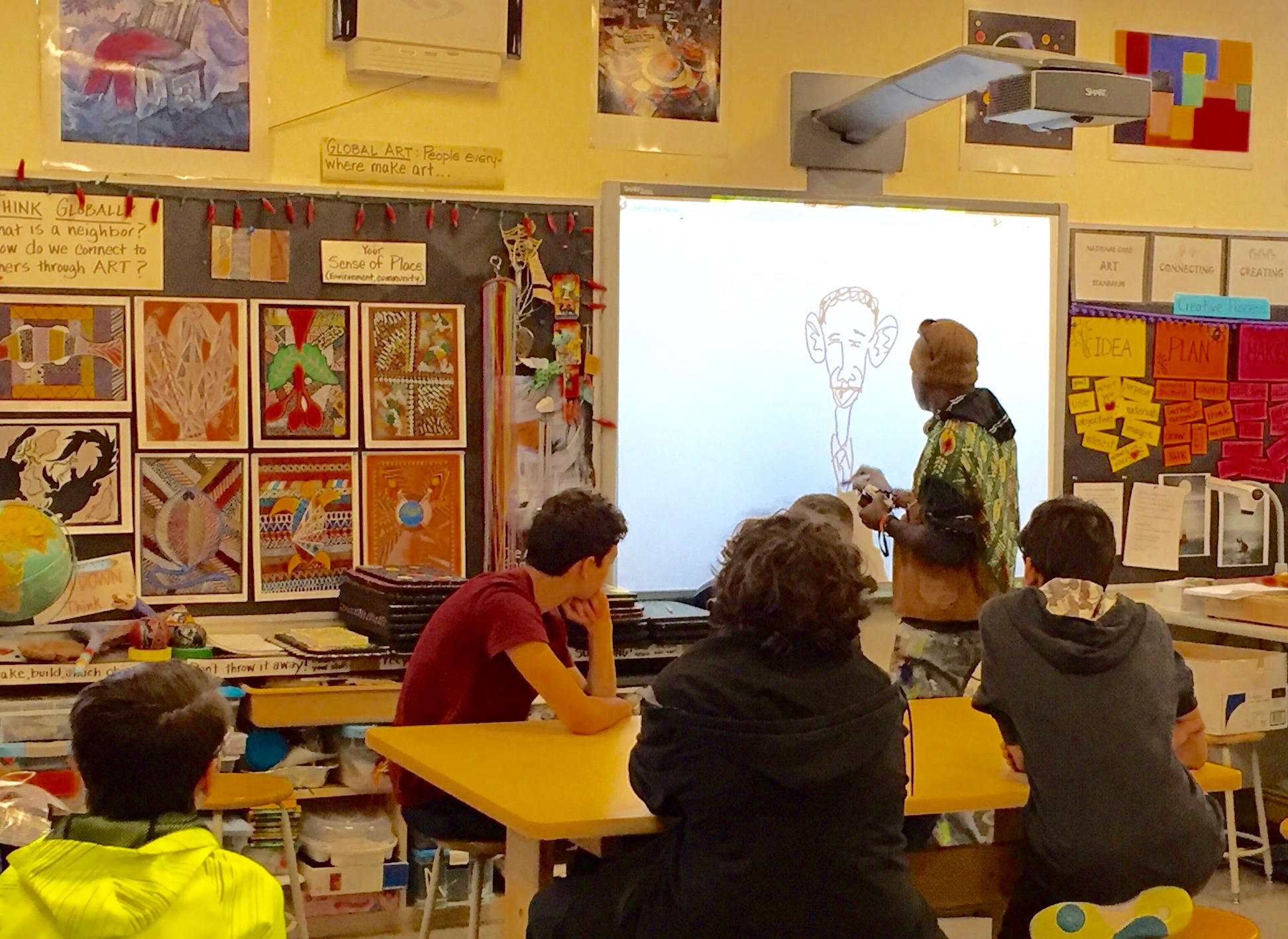 Issa demonstrating his process.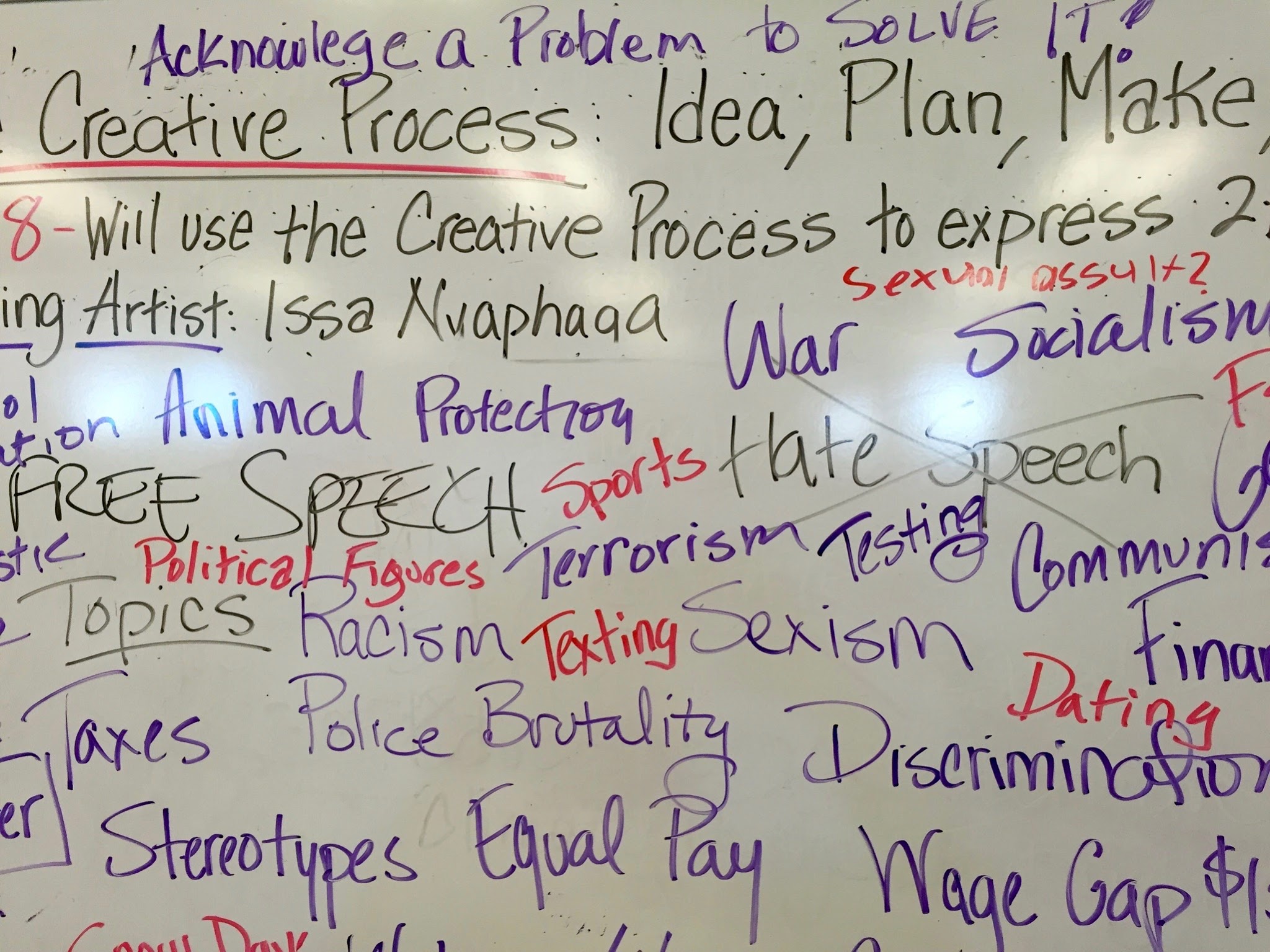 Students brainstormed possible topics for their own cartoons.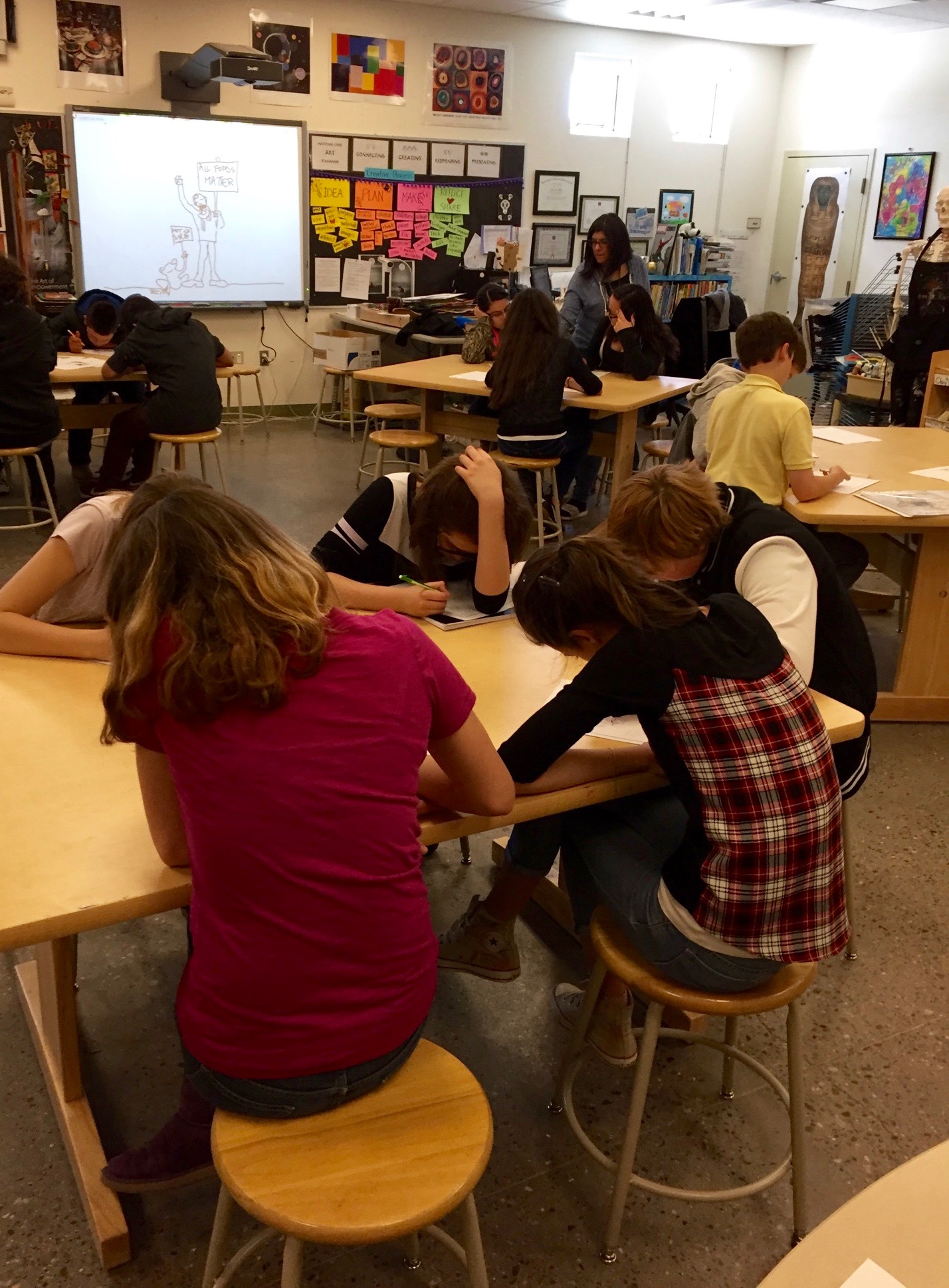 Students working on their own ideas.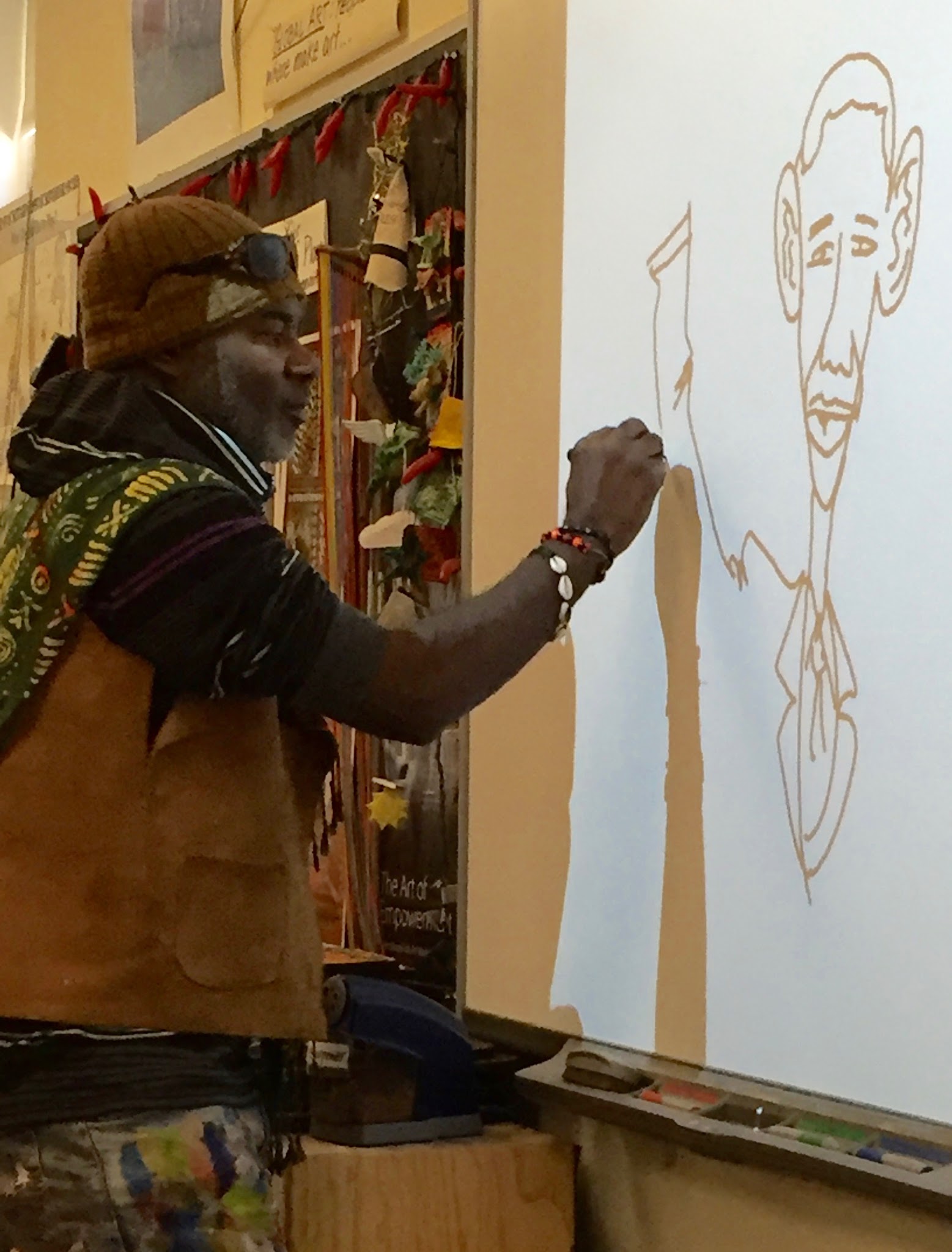 Issa demonstrating the art of caricature.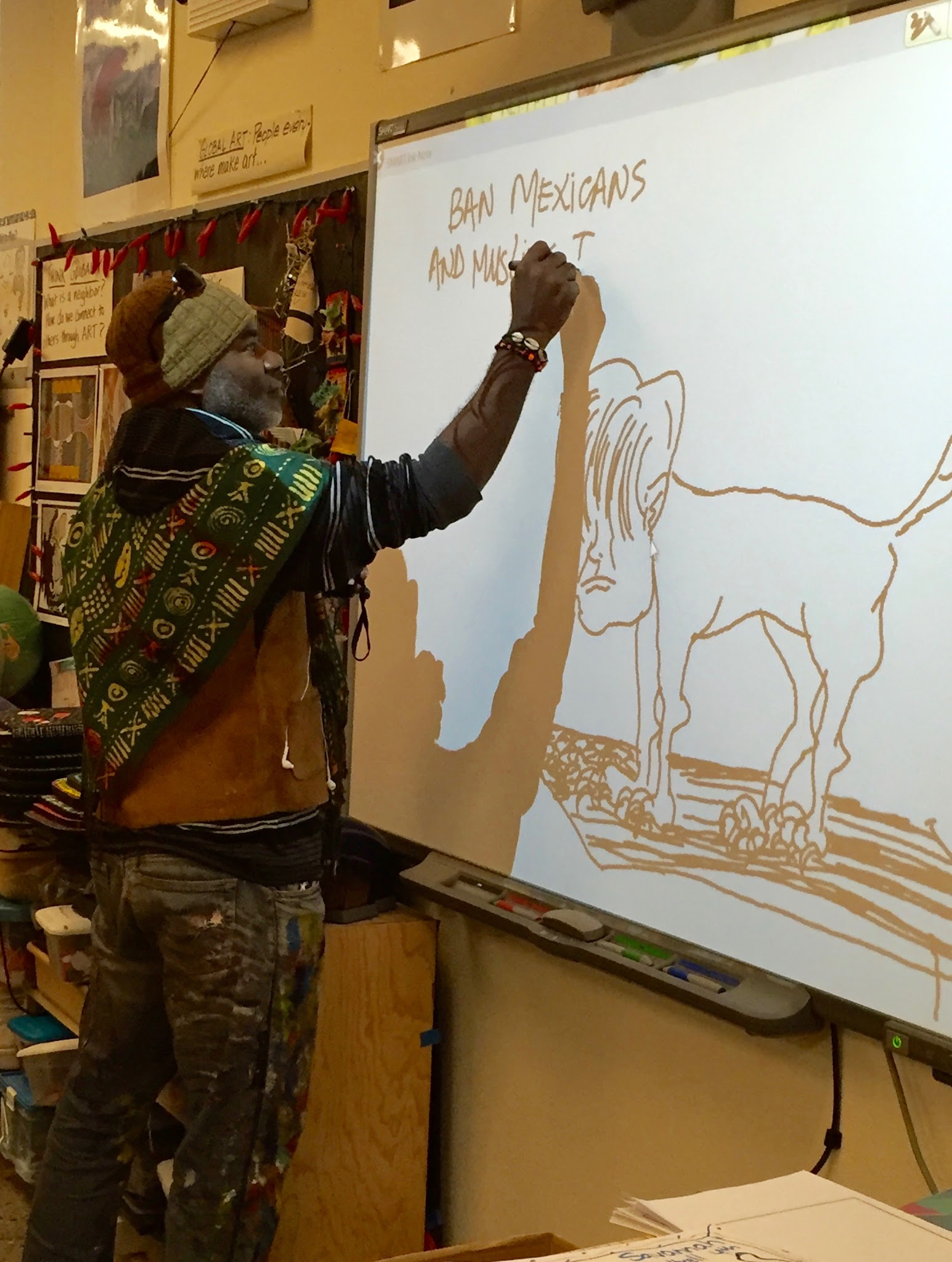 A contemporary cartoon.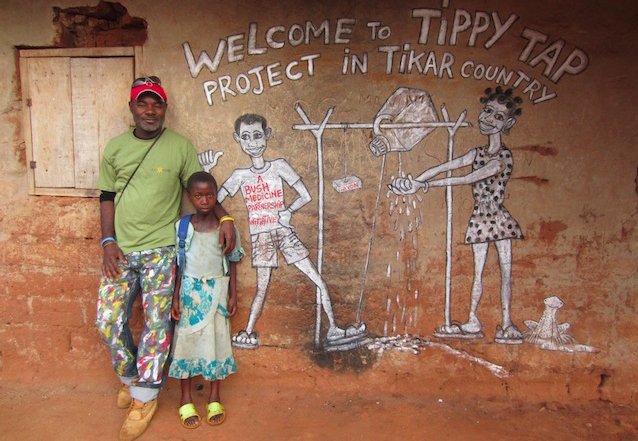 Issa in Cameroon.
I
ssa has developed a community radio and health education project called Radio Taboo in his hometown in Cameroon. You can like him on Facebook and learn more about Issa's life and art here.
You can share Issa with your students with the videos
here
and
here
. Thanks, Roni, for the invitation!